Laundry
Maytag Centennial MEDC300BW Dryer Review
No fireworks for this Centennial
Credit:
The Maytag Centennial MEDC300BW (MSRP $599) is amongst the cheapest dryers you can buy. Its design makes it seem like it came right out of the Cold War era. That means everything is simple and straightforward.
However, this also means the dryer has few features beyond the 7 cu. ft. drum. Big, loud, and hot, this Maytag gets the job through brute force. We found that this dryer can overdry, especially for mixed loads. If good enough is sounds right for you, then this dryer is worth checking out.
By the Numbers
Science is the basis of the Reviewed.com philosophy. By using objective data, we can present you a rational opinion about appliances like the Maytag Centennial MEDC300BW. With dryers, it's all about the ability to remove moisture from laundry without damaging it. So we placed sensors in the Maytag during each test to measure the temperature and humidity inside the drum, to see if the clothes get dry enough without damaging heat.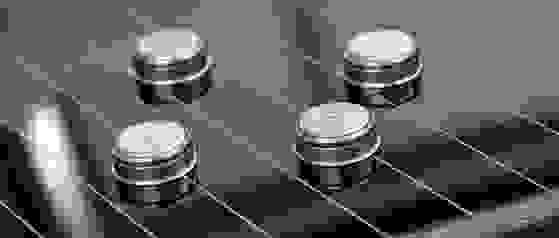 Design & Usability
This is your Grandmother's dryer
From a fully mechanical control panel to the powdered interior, everything about the MEDC300BW is from a time before man walked on the moon. The design language screams austere and functional.
What you see is what you get. There are no hidden features or extra buttons. There's something to be said about a timer that cranks as you turn the cycle dial. Feeling the resistance is more satisfying than just pushing an electronic button.
The Centennial has four automatic cycles: More Dry, Energy Preferred, Normal Dry, and Less Dry. They live up to their names. Each of these cycles can be further adjusted by being set on low, medium, or high heat. Straight talk is always good, no need for a Towels cycle when a More Dry will do.
Overall, using the MEDC300BW is easy. There are no secondary menus or extra buttons. It's just a timer and a temperature knob.
Normal & Delicates
The Normal and Delicate cycle tests involve wetting an approximately eight-pound load to 1.7 times its weight. These loads are placed in their respective cycles with temperature and humidity sensors. Like many other low-end dryers, the MEDC300BW got very hot and tumbled for a long time. The cycle lasted over an hour and our sensors picked up a peak temperature of 168°F. That's a little too hot for our tastes–at such temperatures clothing can get prematurely worn.
In lieu of an actual delicates cycle, we set the Maytag to Energy Preferred on Low Heat. The cycle finished after about half an hour. It stayed within our temperature limits, so it shouldn't damage your clothing.
Performance & Features
You get what you pay for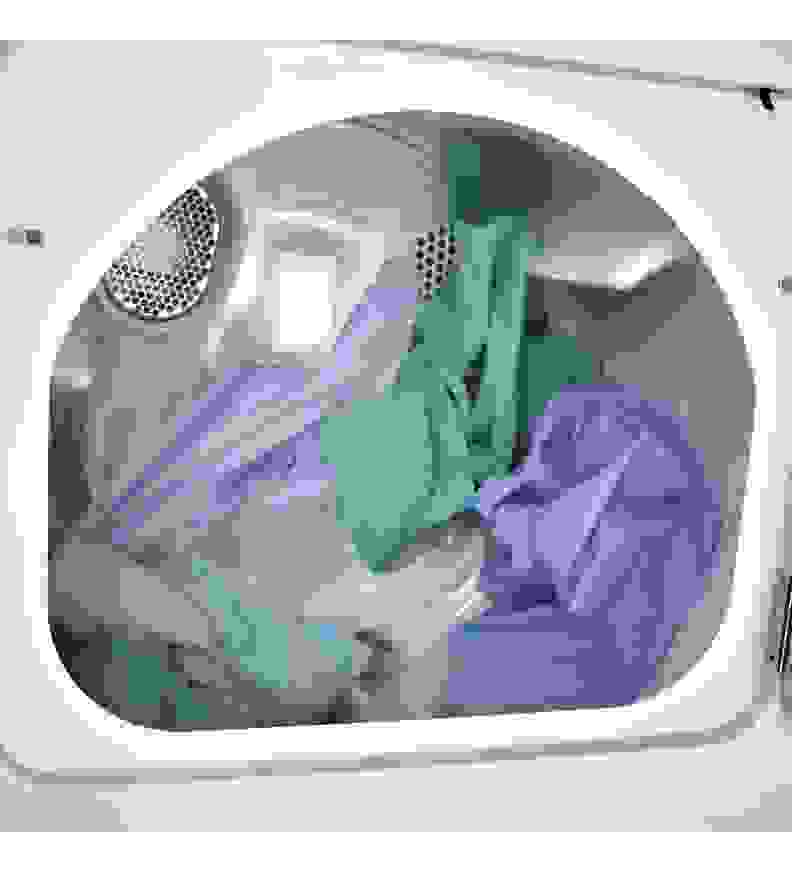 With an MSRP of $599, you can find the Maytag MEDC300BW for as cheap as $450, making it one of the cheapest dryers on the market. What you're getting is a really slow and powerful machine.
The Normal Dry cycle lasted around an hour and fifteen minutes and clothes that endured it came out completely dry. However, this Maytag overdried them. Our sensors picked up peak temperatures north of 168°F, which can damage clothing.
Oddly enough, when we put the Centennial on Energy Preferred set to Low Heat the results were better the Normal Dry on Medium. The maximum temperature was just within the damage threshold, and our test laundry came out 85 percent dry. The kicker is that it only took 30 minutes.
All is quiet on the features front, as far as the MEDC300BW is concerned. Its large drum is notable, but there are larger dryers out there. This dryer also has a wrinkle control system–tumbling for a while after a cycle has finished.
For in-depth performance information, please visit the Science Page.
Bulky & Quick Dry
Dealing with bulky items is no easy task. Our tests take a test comforter and wet it to 1.5 times its weight.
The Maytag MEDC300BW did fairly well. In about an hour and a half it removed 71% of moisture. That's good because its common practice to flip a comforter and run the Bulky cycle again. However, we feel that the time-to-dryness ratio could have been better.
Lacking a Quick Dry cycle, we decided to put the Centennial on a twenty minute Timed Dry cycle, the shortest it could do. Doing the test multiple times, we found that the timer isn't accurate. The twenty minute cycle took between 24 and 32 minutes to finish. Similar to the Energy Preferred cycle, the Timed Dry removed 83% of moisture.
Conclusion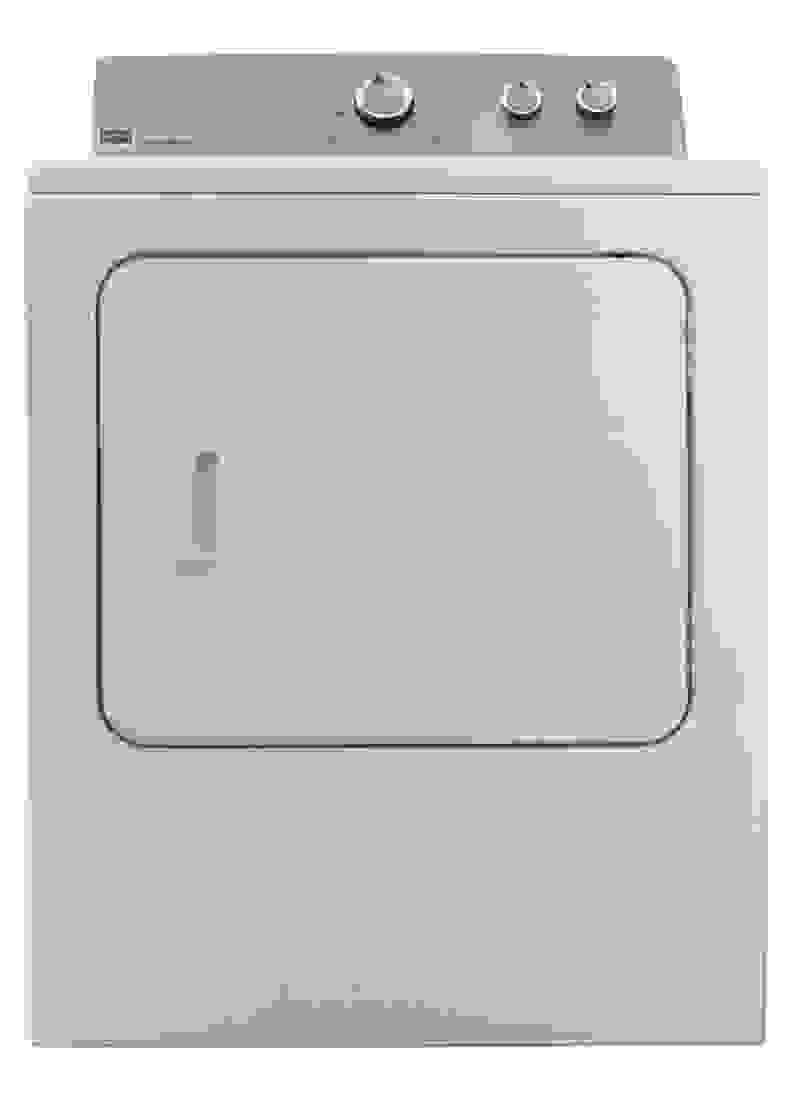 Standing the test of time
The Maytag Centennial MEDC300BW's design harkens back to an earlier era. The reason that this appliance hasn't kept up with the latest technology is because it doesn't need to. The seven cubic foot drum is capable of handling around two basket loads of laundry. The controls are very easy to operate. And it's hard to argue with the drying results. Although the MEDC300BW got too hot for our liking, it did get laundry completely dry.
As the saying goes: if it ain't broke, don't fix it. Looking for a metal box that gets really hot to dry your clothes? Then this dryer maybe for you.