Laundry
Maytag Maxima MHW3100DW Washing Machine Review
Clean, and simple.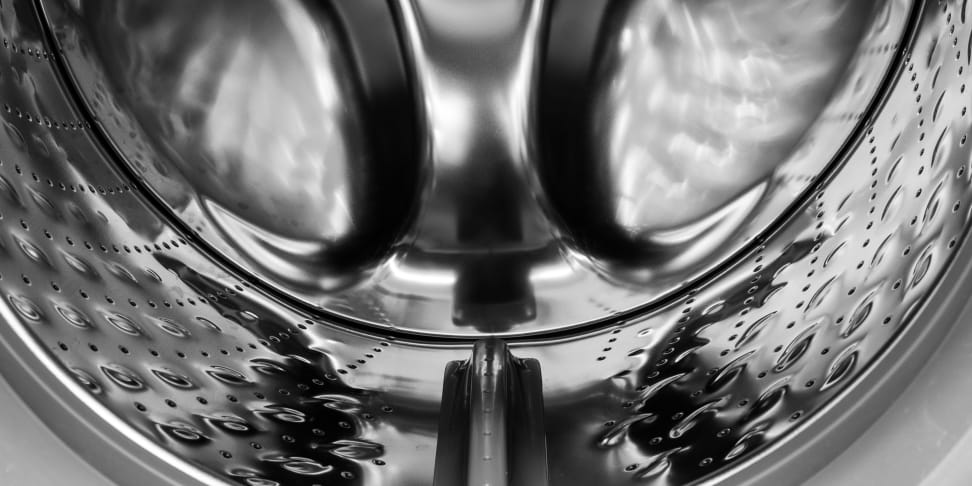 Credit: Reviewed.com / Jonathan Chan
Editor's Note
This is a review of the Maytag MHW3100DW, which is similar to the Maytag MHW5100DW and the Maytag MHW7100DW—both of which underwent testing in our labs.
The Maytag Maxima MHW3100DW (MSRP $999) is made for people who want to dip their toes into the front loader market. The relatively inexpensive 3100 will provide a real upgrade over most top loaders, saving you money on your water bill and treating your clothes more gently while getting out stains.
If you make the switch, the 4.2-cu.-ft. capacity will ensure there's plenty of space for your clothes. You'll also be delighted by above-average stain removal, especially if you use the long-but-strong PowerWash cycle.
Our Verdict
Since 2011, we've spent countless weeks with three generations of Maytag's Maxima series. Maytag, as a brand, distinguishes itself by focusing on build quality and powerful stain removal. The 3100 is no different. It looks like a plain vanilla box because all the pricey stuff is on the inside.
Most notable is the internal water heater, which boosts this machine's effectiveness against greasy, oily stains. Most cheaper front-load washers rely on hot water from your tap. This Maytag boosts the power with more heat for better stain removal.
When you combine the water heater with the PowerWash cycle, you get a one-two combo that can deal with almost any type of stain. PowerWash remains one of the most powerful cleaning cycles we've ever tested—and we've used many hundreds of cycles. The catch: PowerWash requires two and a half hours to complete.
Anyone looking to switch from top loaders to front loaders should be satisfied with the reasonably priced, yet remarkably powerful MHW3100DW.
For much more information—or if you want to learn about the next model up in the Maxima lineup—refer to our full review of the nearly identical Maytag MHW5100DW.