Laundry
Samsung DVE50M7450W dryer review
This well-priced Samsung dryer delivers steam and plenty of cycles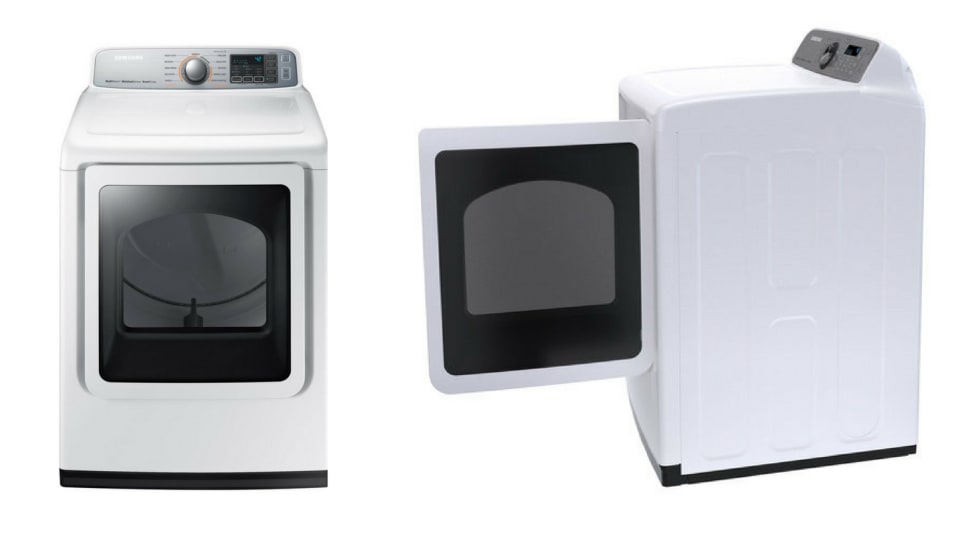 Credit: Samsung
You may take your dryer for granted, but if you've even once had to hang up laundry to air dry on a clothesline, you know what a timesaver it can be. Plus, today's dryers deliver something your clothesline never dreamed of: steam.
Here at Reviewed, we spent a week testing the Samsung DVE50M7450W (available at Home Depot for $899.00) and the results were very positive. We concluded that it does a great job delivering dry laundry, though not always speedily. We appreciated the 11 dry cycles, steam options, and your choice of sensor dry or energy-saving Eco Dry. This 27-inch dryer gives you plenty of ways to customize each load, and provides all that at a moderate price point.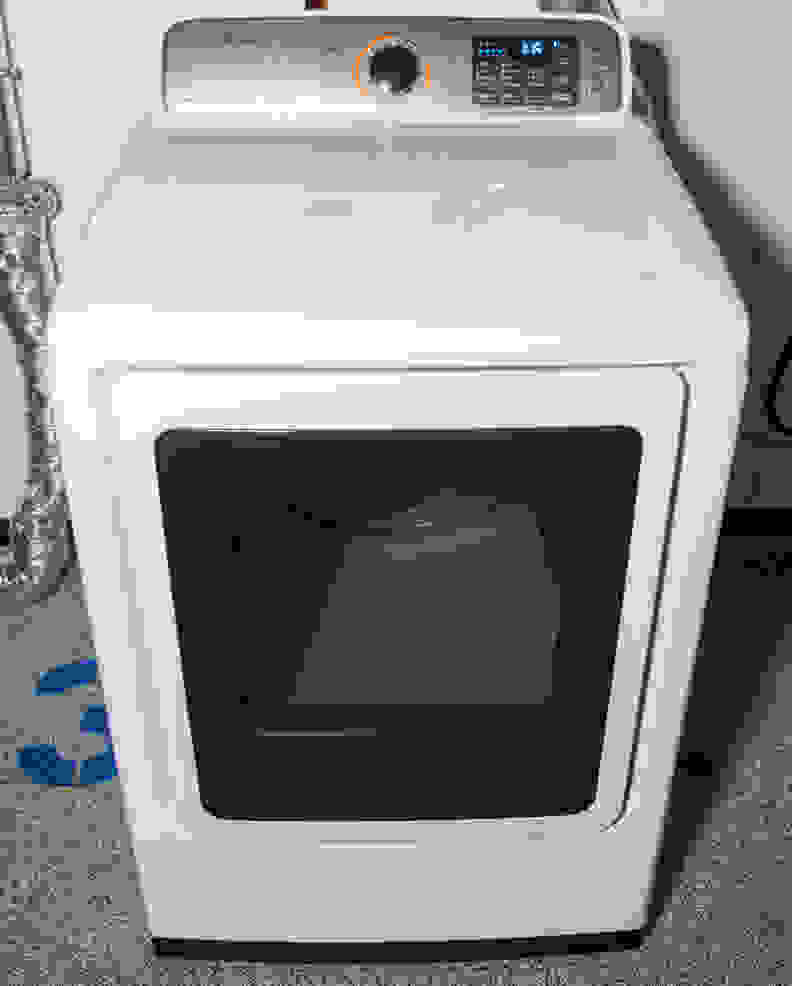 Design and Features
The model we tested had a plain white finish, but it's available in the more contemporary Platinum color (DVE50M7450P), too. The side-opening rectangular glass door gives it a fresh look. We also noticed that the slightly rounded shape of the door corners helps make it easy to load.
If you often dry bulky loads, no worries—the 7.4 cu. ft. capacity will accommodate them. That's great for large families and people who need to wash king-size bedding.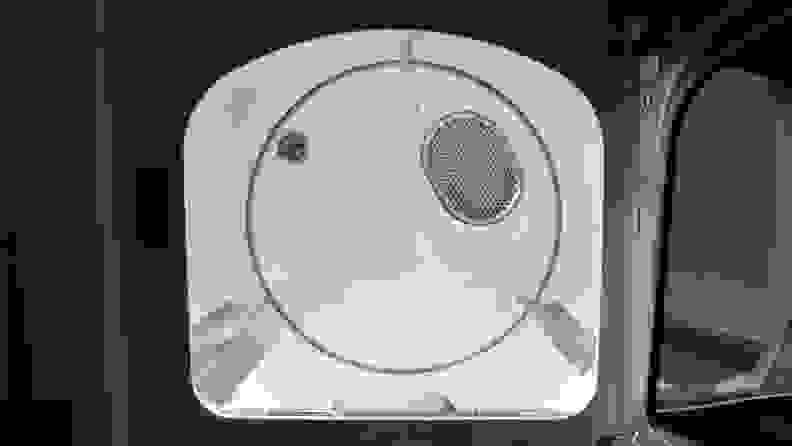 The deep drum is stainless steel, and the lighting provides enough illumination to see all the way to the back. Because you'll have to clean it every time you run a load, it's always a plus to find a lint filter located near the machine's front door. An indicator light reminds you if you forget to clean it.
Clear, responsive controls impressed us, and turning the selection knob is a real pleasure—it lights up and beeps as you turn it to choose a cycle.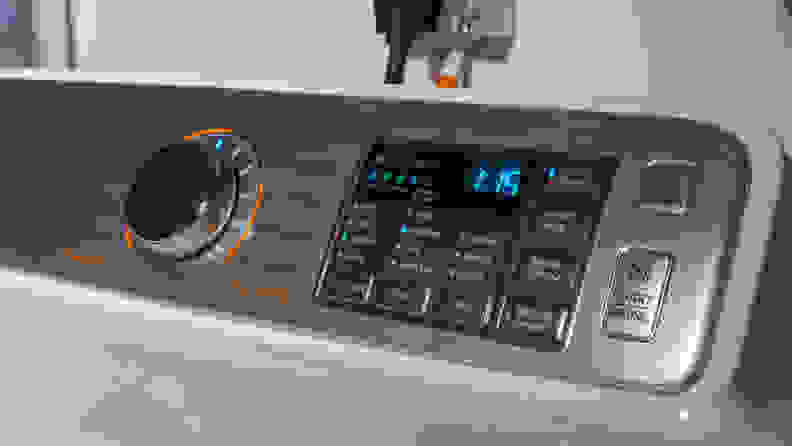 Performance
Like other Samsung dryers we've tested, the DVE50M7450 got clothes 100% dry on the Normal cycle, though in our tests, it took a load almost an hour and a half to finish. If you're in a hurry, you can use a Quick cycle to get laundry over 94% dry in a half hour. When you need to dry lingerie, nightgowns, and baby clothes, the Delicate cycle can have them toasty and ready to wear in an hour and five minutes.
This model's Bulky cycle did amazingly well, taking just 50 minutes to get our queen-size comforter 90% dry. By the time you unload your bedding from the dryer and carry it into your bedroom, it will likely be completely dry, so you can make the bed.
What the users say
On the sites we saw, most owners were happy with this dryer. The steam feature earned raves, because, seriously, who likes ironing? Many reviewers wrote that they appreciated all the cycle options. A few people noted that clothes didn't get dry enough using Eco Dry, and the workaround was to run a timed cycle.
The bottom line
There's a lot of value in this model, with its generous size, reasonable price, and every option and cycle you might ever need. Yes, it takes a long time to finish the Normal cycle, but it gets your family's laundry 100% dry. If Normal is too slow for you, the Bulky and Quick cycles are speedy and effective alternatives.