Laundry
Whirlpool Cabrio Platinum WTW8900BW Washing Machine Review
The WTW8900 is at the top of the Cabrio Platinum food chain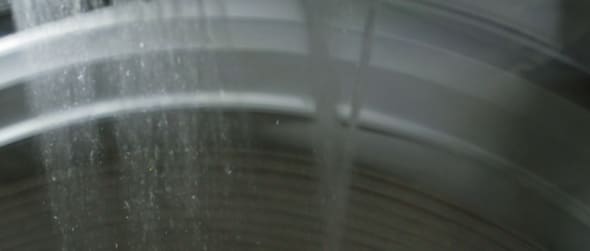 Credit:
Were the Whirlpool Cabrio Platinum WTW8900BW (MSRP $1,099) an animal, it'd be the leader of the Cabrio Platinum pack. This washer shared admirable cleaning performance with its siblings. However, where the WTW8000BW banked on being simplicity itself, the 8900 wants you to have it all. This model comes loaded for bear with features. Most notably, it has a drum light and additional cycles like Sanitize and Allergen, and can be found for less than its $1,099 MSRP. If you want a feature-laden top loader that doesn't clean out your wallet, this machine is worth your attention.
To read our full review of this washer's matching dryer, the Whirlpool Cabrio Platinum WED8900BW, click here.
Design & Usability
A Cabrio through and through
The WTW8900BW shares a lot of positive traits with its brethren, the WTW8540BW, WTW8500BW, WTW8100BW, and WTW8000BW. Its no-slam lid will save your fingers plenty of pain, the controls are easy to read, and the selector knob was a breeze to use. Overall, this machine is incredibly simple and that works in its favor. Design-wise, the 8900 is only differentiated from other Cabrio models by a handle that's coated in silver plastic and a sleeker bezel on the lid.
Performance & Features
Paying for the Features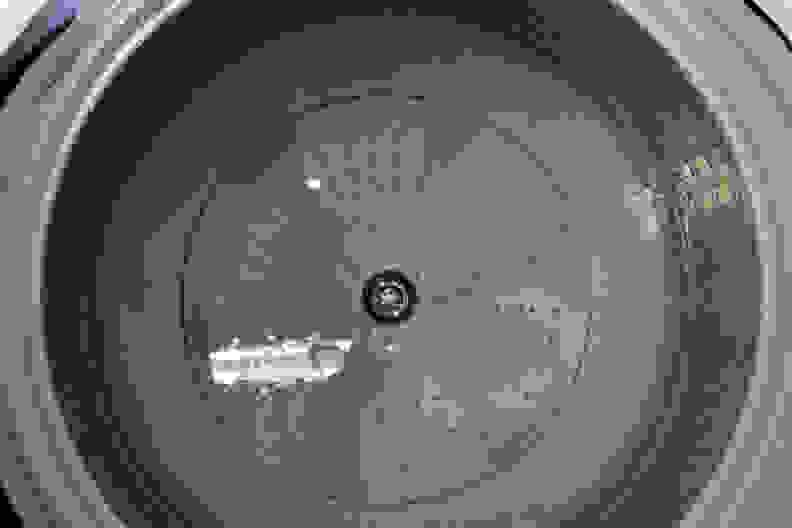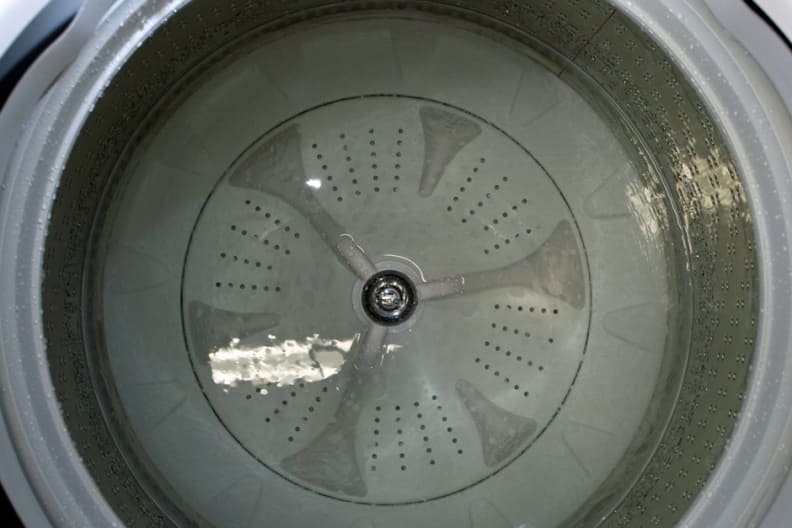 The WTW8900BW had a strong Whites cycle. Heavy-Duty took a close second. Both these cycles took about an hour and in the overall world of washers did about average. The 38 minute Quick Wash cycle did the poorest and it struggled with sweat stains, but it's designed more for refreshing clothes than removing stains.
The thing about the Whirlpool WTW8900BW is that it has the same cleaning performance as the WTW8000BW. In fact, almost exactly the same. That means you're paying extra for features, which the 8900 has in spades. It's got a drum light which is useful in dark basement laundry rooms. It also comes with a super-hot Sanitary cycle and a special dispenser for the OxiClean stain remover. If you use cloth diapers or just have curious kids, the Sanitize cycle can be a tipping point.
For in-depth performance information, please visit the Science Page.
Conclusion
A solid machine with a good set of features
The Whirlpool Cabrio Platinum WTW8900BW has everything we liked about the WTW8000BW, but adds more features. It showed a solid cleaning performance in our lab tests, with an emphasis on getting out dirt. However, what you're paying extra for is additional features. For example, there's the Sanitary cycle and the drum light. Where the 8000 was a generalist, the 8900 is niche. If you're planning on putting a washer/dryer set in the basement or want your clothes sanitized, the WTW8900BW is worth checking out.
By the Numbers
Every machine that passes through our doors under goes a battery of tests. The Whirlpool Cabrio Platinum was no exception. The majority of its score is derived from two performance factors: cleaning and efficiency. Hopefully, by the time you finish reading this section, you'll know all there is to know about the WTW8900BW.
Efficiency
At Reviewed.com, our washer efficiency tests take two numbers into account. We count what goes in and what comes out. What goes in is water and electricity, and what comes out are wet clothes. In terms of what goes in, the WTW8900BW is fairly typical of a top-loader. By using our water and watt meters we were able to determine that the yearly running cost to be $53. The least efficient machines cost about $10 a year more, while the most efficient machines cost about $20 a year less.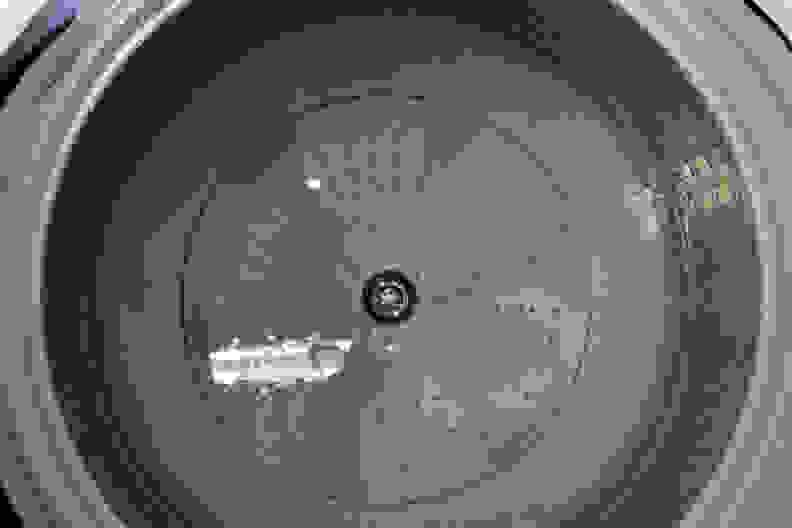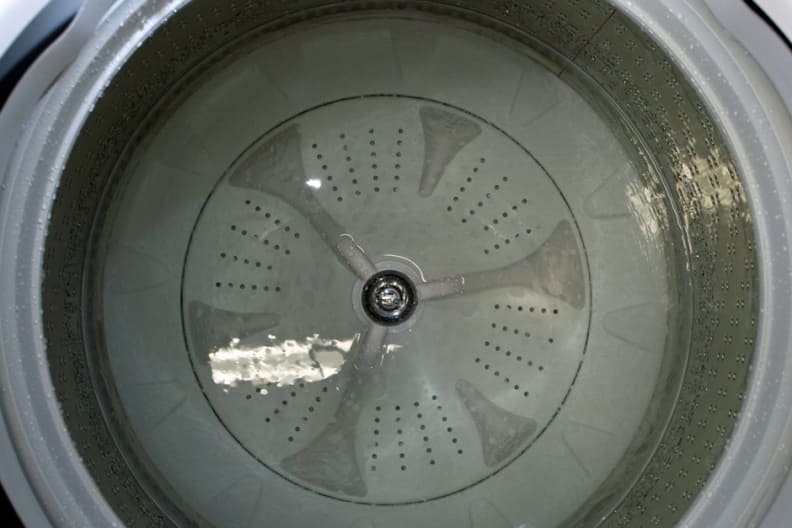 When it comes to the laundry that emerges from a washing machine, we prefer it to be as dry as possible. A washer that can spin out excess water saves you time and money as your clothes need to spend less time in the dryer. On average, test loads that came out of the WTW8900BW retained 64% of their weight in water, which isn't as good as we'd like to see. Anything below 50% is considered a good showing, so this Cabrio falls a bit short.
Cleaning Performance
Cleaning performance is determined by using standardized stain strips. These strips are coated in every day substances like carbon (dirt) and wine (Yum!) We put these strips in a test load of laundry and wash them with a special standardized detergent. After the test cycle is finished, we dry the strips in a dark chamber (no secrets) and place them under a light spectrometer for analysis.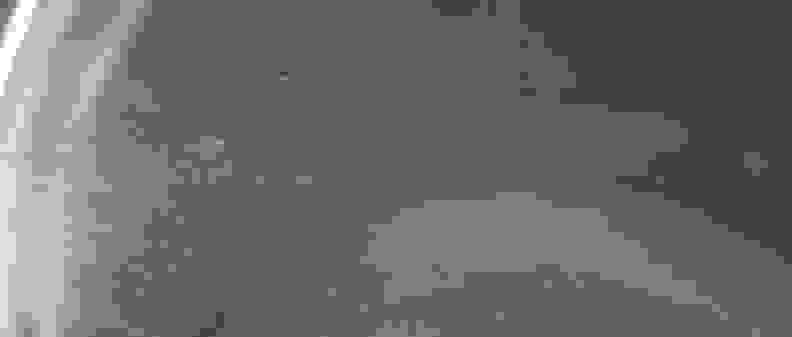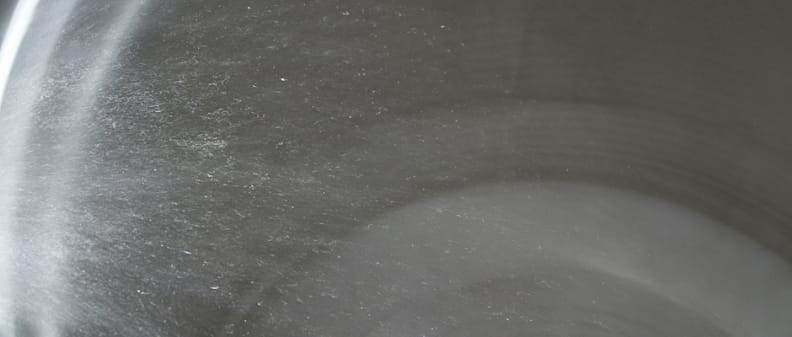 The Whirlpool Cabrio Platinum WTW8900BW did a fair job. The Whites cycle did the best, followed by the Heavy-Duty. They both followed a similar pattern of having the easiest time dealing with dirt and cocoa stains. It's interesting to note that they are both particulate stains. This washing machine struggled the most with sweat stains.