Laundry
Whirlpool Cabrio WED8800YW Review
A high-end dryer with a high price, a lot of features, and substandard drying.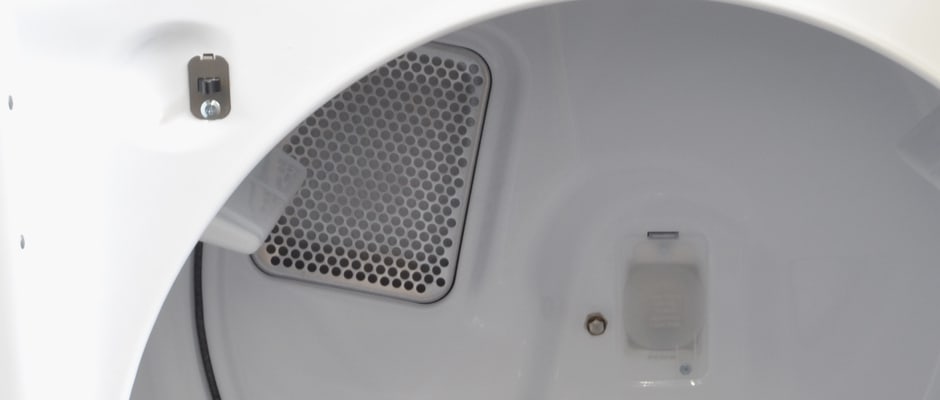 Credit:
Introduction
Let's be clear up front: the is a very expensive dryer. But for an MSRP of $1199, this appliance gives you expansive preset cycle options, steam cycles for those with access to a water hose, and capacity that runs on the larger end of today's spectrum.
That high price tag also comes with inaccurate estimated times, sporadic drying quality, and an exterior that's very vulnerable to scratching and smudging. Compared to appliances that don't cost much, offer few features, and look cheap, this seems very high-end, but in reality, the expected outcome—timely work and dry laundry—isn't at all guaranteed. If you can find it on sale—which we did, for almost as low as $835—it may make this heavily equipped dryer a better bargain.
Design & Usability
The Cabrio has some surprising design downers
The is a white, non-stackable dryer. It's pretty sizable, with a large interior storage capacity, but that same spacious interior is made with a white enamel that may flake and rust over time; shoddy and disappointing for such an expensive model. The door has a black front that scratches very easily, and a steel handle that collects smudge marks. It can also be a pain to shut, requiring a bit of a slam now and again.
Controls are easy to read and adjust.
In happier news, the has a wide range of drying options and the controls are easy to read and adjust. Cycles are selected using a central knob while the rest of the options are changed using a series of clearly labeled buttons that bubble outward, giving the controls a nice uniform appearance. When extra options are in effect, they're lit from behind with a small green light.
Performance & Features
Deceptive estimated times and piles and piles of extras
The offers a plethora of preset cycles and extra options that are designed to safely handle all sorts of laundry. In addition to manually timed cycles and two steam cycles, this machine offers ten presets which cover everything from the basics to the more specialized, like Towels, Sanitize, and even Active Wear. Any consumer with a wide variety of drying needs should be satisfied with this machine's offerings.
The cycle length and temperature can be adjusted, but only for Quick and Timed Dry. Automatic, or preset, cycles can't have temperature or duration altered, but there is a button to change the dryness level. Additionally, if you have a laundry room with an extra faucet, the provides pipes and nozzles for its water hookup port, which enables use of the steam cycles. There is also a Static Reduce option, an EcoBoost feature, a Damp Dry Signal (for clothes you wish to finish by line-drying), and a Wrinkle Shield.
Clothes always took longer to dry than what the control panel indicated.
During performance testing, clothes always took longer to dry than what the control panel indicated, and if a cycle did end on time, its contents were still very damp. A poorly calibrated moisture sensor meant some cycles ran three times longer than the machine originally indicated, over-drying clothes instead.
Conclusion
Do great extras outweigh semi-dry laundry?
The may have a high-end price tag, but it lacks the performance to back it up. It certainly has its strong points—more preset drying cycles than you can shake a sock at, a sturdy exterior, and lots of extra features that are easy to use—but when you get right down to it, it doesn't do as well as other models with respect to getting clothes dry.
What good are all the preset cycles and steam features if your clothes are still damp when the dryer stops?
What good is displaying an estimated duration if the machine tends to take up to three times as longer? What good are all the preset cycles and steam features if your clothes are still damp when the dryer stops? With a door that's easily scratched and a stainless handle that's easily smudged, how long can you really maintain that attractive finish? This dryer isn't the worst on the market today by a long shot, but for such a high price tag, consumers can certainly do much better. If you can find it on sale, it may be a better buy; we were able to find prices as low as about $830.
Science Introduction
By testing cycle duration, water retention, and temperature, we found out which cycles completed the job in timely, effective, safe manners. Read on to see how the did on each test.
Water Retention and Cycle Duration
Which cycles finished the job and how long did they take?
Normal was the only cycle we tested that consistently got clothes back down to 100 percent of their bone dry weight. Delicates came close, averaging 99%. The downside? Both cycles took substantially longer than the machine's timer claimed, soiling what could have been a successful performance.
The Quick Dry cycle runs for 13 minutes, which only sounds great if you ignore the fact that after the cycle concluded, our test materials were only down to 46% of their bone dry weight. There is a caveat worth mentioning, though: we use standardized 4 pound loads for quick cycles, but the user manual says this option is best for small sets of 3 to 4 items.
When using the Bulky Cycle, the dryer will beep to let you know that the contents should be moved around to alternate surface exposure and thus ensure balanced drying. We tested the cycle twice—something we do for every test—but only fluffed our comforter once; ironically, the test without fluffling produced a dryer comforter. On average, this cycle only managed to get the test material down to 75% of its bone dry weight—disappointing for a dryer with as large a capacity as this one.
Temperature
Dryers need enough heat to dry contents, but too much will damage clothes over time
Temperatures are an important thing to test on a dryer, because soft or bright colored garments will fade and tire with repeated exposure to high heats.
With this in mind, our test results here were mixed. The Normal cycle did a great job expelling moisture, but its heats were at the high end of what we like to see, though still within an acceptable range at 143ºF. The Delicate cycle, though it only reached 99 percent of the load's original bone-dry weight, maintained a moderate temperature of 126ºF. Optimally, the temperature on this cycle would be even lower, but this is still within a suitable range. Finally, while the Bulky and Quick cycles both maintained safe temperatures, neither of them achieved acceptable water removal percentages.
Other Tests