Laundry
Whirlpool Duet WED9151YW Review
The WED9151YW knows exactly what it is—a dryer.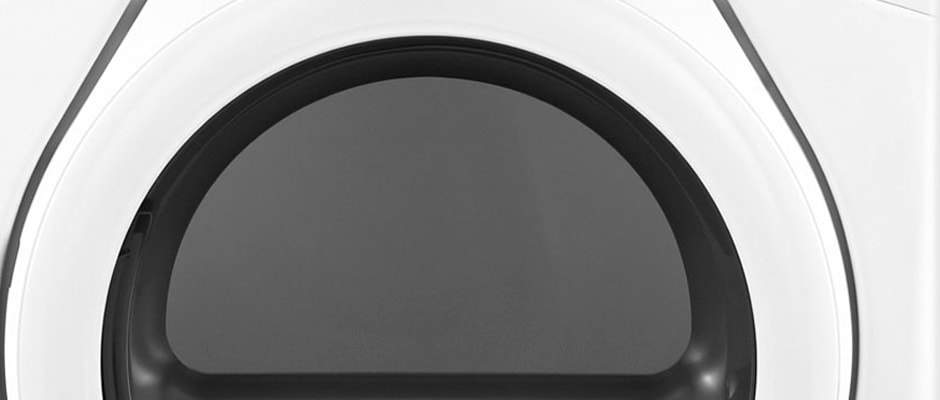 Credit:
Introduction
The knows exactly what it is—a dryer. It doesn't have lots of fancy extra features, no flashing lights, no glossy exterior or flashy color. It's a basic, user-friendly dryer. That said, it's a decent one.
This Whirlpool uses sensor drying technology, multiple preset cycles, and a control interface that's not unpleasant to look at and explains clearly what is going on with your clothes. It's an appliance that sticks to basics without shunning modernity. For it's size and limited features, the may be priced a bit higher than some consumers would like, with an MSRP of $799. We managed to find it on sale for under $575 though, and if you can track down that kind of price, you may just find yourself in the laundry room singing in harmony with the .
Design & Usability
Despite its bare-boned simplicity, the Duet dodges ugly design and clumsy navigation
A very basic design without any fancy tweaks
The has a very basic design without any fancy tweaks. The machine has a standard glossy white finish, a traditional cycle knob, and a rudimentary control panel with buttons for adjusting certain drying features. Though basic, these controls are still responsive. The buttons are straightforward and each chosen setting is signified using green lights on a panel. The remaining drying time is listed there as well. From the cycle knob to the door handle, everything is sturdy enough.
Performance & Features
There aren't many extra goodies on this Whirlpool, but it's pretty effective in terms of drying anyways
The doesn't offer a great deal of variety in the way of features, but it has all the basics covered with six preset cycles, including a variation on Normal designed to maximize energy efficiency. In addition to standard cycles, you also get two extra preset cycles, one of which is designed to get line-dry clothes safely to a damp state. The also has three timed cycles—one of which is made to reduce wrinkles.
Only the basics are there: varying gradations of customizable times, temperatures, and dryness levels, plus a Wrinkle Shield option that will keep clothes tumbling for up to 90 minutes after the cycle concludes to reduce crinkles. If you want really specialized drying though—one that will get just hot enough to dry the tears off your Buffalo Bills sweatshirt, for example—this machine is definitely not an appropriate choice.
For a mid-priced and somewhat small dryer, performance was surprisingly consistent.
The real question, of course, is whether this thing will dry your laundry. It certainly doesn't have the most savvy dry sensor on the market, but more often than not, clothes will still come out dry in relatively short time periods. For a mid-priced and somewhat small dryer, performance was surprisingly consistent, and drying times were actually shorter than average. Preset cycles never concluded within the estimated durations, but compared to other models, this Duet managed to get clothes dry slightly faster on both Normal and Delicate cycle, which is a big plus. The only troubles are some high temperatures and an inadequate Bulky cycle.
Conclusion
This Duet is simple and effective, but the pitch can sometimes turn sour
With a $799 MSRP that's usually cut down to $575 on sale, the is very much a bargain buy. More often than not, clothes came out completely dry as a result of a good internal sensor and high temperatures. Nevertheless, it had some issues with large items, and those same high temperatures could lead to overall clothes damage after an extended period of time.
Controls are simple to use and not just because there aren't many options. In fact, the panel is laid out well. This is a fine machine that could never be confused with an excellent one, but thankfully the price reflects that, making this a solid contender for consumers on a tight budget.
Science Introduction
Performance was surprisingly acceptable on this mid-range appliance, and drying times were even shorter than average here and there. Nevertheless, mediocre scoring resulted from less than shining scores on temperature, water retention, and some cycle duration tests as well.
Performance Tests: Heat and Water Retention
Drying clothes and balancing safe temperatures are one of a dryer's biggest challenges
We almost never see a dryer that can't get clothes dry on its Normal cycle, and the is no exception to the rule. This appliance got clothes down to 100 percent of their bone dry weight, but its temperatures were a bit on the hot side at 149ºF. This isn't the worst temperature we've seen by any means, but it's not winning any awards either.
The 's Small Load cycle performed well in our Quick Dry test. Our test materials were 87 percent closer to bone dry weight at the cycle's conclusion, which is on the higher end of test results on this cycle in general. Many equivalent cycles, whether they're called Quick Dry or Speed Dry or something else, can't get a load of clothes more than halfway dry. The 's interior can heat rapidly though, peaking at an acceptable 142ºF and transferring that warmth to contents fairly effectively.
The Delicate cycle test results are both positive and concerning. True, the managed to get clothes completely dry, which is more than some machines can do, but temperatures peaked at 135ºF. This is somewhat warm for a preset Delicate cycle, and if fragile fabrics are exposed to high temperatures for too long, they can start to wear out and fade. If you dry your delicates too often in this , you may find yourself needing to replace them more often than you would with a gentler dryer.
During our Bulky cycle test, the fell prey to drying sensor technology that only picked up the level of moisture on the outside edge of our test comforter. The cycle stopped prematurely due to an inaccurate sensor, leaving the comforter at 59 percent of its bone dry weight. The outer edge of the comforter was completely dry, but the interior was still quite damp and hadn't reached as high of a temperature. If you use this dryer, you'll find yourself having to take clothes out, shift them around, and start the cycle again in order to get adequate results.
Performance Tests: Time
We're thrilled when a machine dries our clothes, but not if it takes all day, which is why we test time
This dryer did well on cycle duration tests, however some of those times weren't exactly paired with optimal drying, as we outlined above.
The Normal cycle was the most impressive, finishing the job admirably and only taking up 45 minutes to do so. The Delicate cycle would have impressed us too, finishing its work in less than an hour, but that time is likely owing to over-warm temperatures, diminishing our excitement somewhat. The fastest cycles were the 27 minute Quick cycle test (which Whirlpool calls Small Load) and the Bulky cycle. The latter cycle, though estimated to take 40 minutes, in fact only took 27, but this impressed no one, seeing as things came out so damp.
Other Tests