Laundry
Whirlpool WTW7800XL (4.0 Cu. Ft. Top-Load Lunar Silver Washing Machine Review
Though production is winding down, the Whirlpool Cabrio WTW7800XL can still be found on sale for $899. It's a good washer for those who like to control how much water gets used in their wash cycles, though other machines cost less and do a better job getting out stains.
Introduction
The is due to be replaced by another model soon, but it can still be found at some retailers for a sale price that ranges between $800 and $1000. If you can get a good deal and prefer a top-loading washer, this Cabrio isn't a bad choice. Its Normal and Quick cycles returned excellent results, and annual operating cost was low for this style of machine. Compared to the whole marketplace of washers, however, others do a better job cleaning clothes for a lot less money.
Front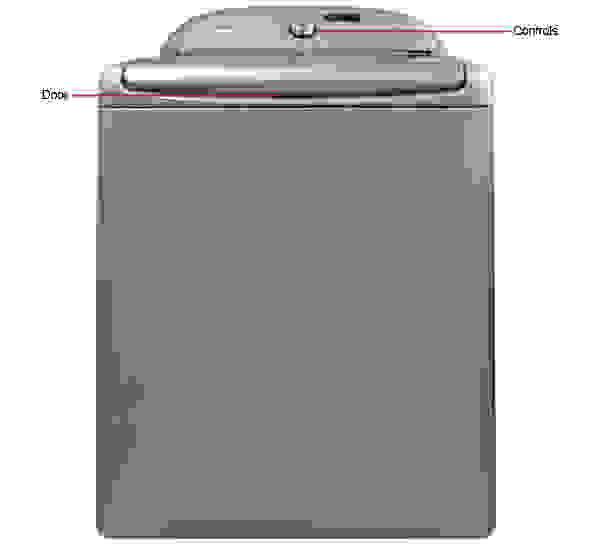 Controls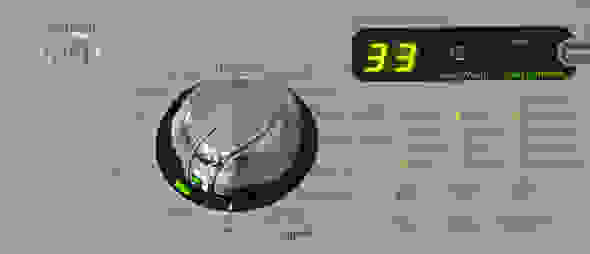 Drawer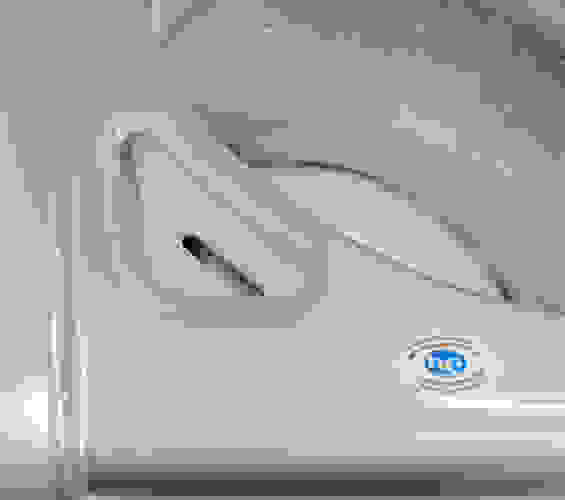 Interior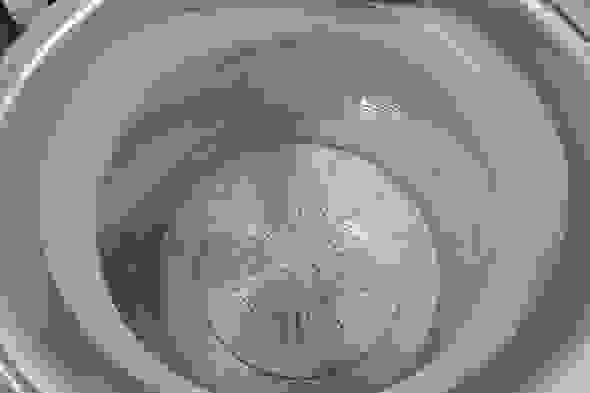 Sides
Back
Electricity Use
There's no internal water heater in this machine, so electricity isn't even a minor cost driver. Expect your yearly cost of plugging in this washer to be under $4.
Water Use
Most top loading machines use a lot of water. This one will use a lot less water than that old pole agitator machine you're getting rid of, but front loaders have cycles that use half as much H2O. Water use ranges from 13 gallons for a Quick Wash to 43 gallons for a Bulky cycle that's sure to get even the thickest items soaking wet.
Cost Per Wash
Individual washes range in cost from ten to thirty cents. That's cheaper than the laundromat, and probably cheaper than your old washer.
Yearly Running Cost
Most top-loaders have an average annual cost of operation that's above $50. This one squeaks in just below that. Front loaders tend to run between $29 and $40, for comparison's sake.
Washing Speed
Washing Cycles
The usual cycles are here, as are a bunch of others that take advantage of the 's large drum to fill up with water. Bulky, Allergen and Towels all get large items thoroughly soaked, then spin them around at high speeds so they don't end up taking hours to dry. If you live with someone who has allergies or usually have to drag your big down alternative comforter to the laundromat, this washer may be right for you.
Customization
Cycles can be customized for wash and rinse temperature, spin speed and soil level. There are five settings for wash/rinse temperature, and four each for spin speed and soil level. The level of customization is about average for a washer in this price bracket, and gives users the chance to further refine wash cycles.
Additional Wash Options
In addition to the changes that can be made to a cycle, there are also some additional options that increase the intensity of a wash or make it more energy efficient.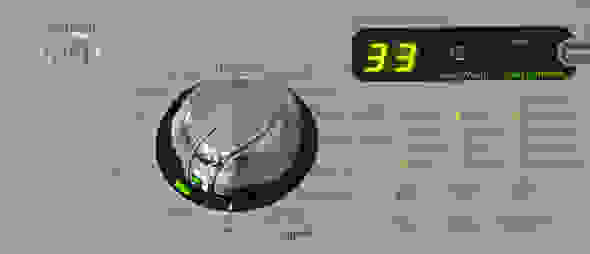 Washing Options
Detergent Dispenser
Detergent, fabric softener and bleach are dispensed from funnels built into the washer's body and hidden under the lid. Whirlpool recommends high efficiency detergent.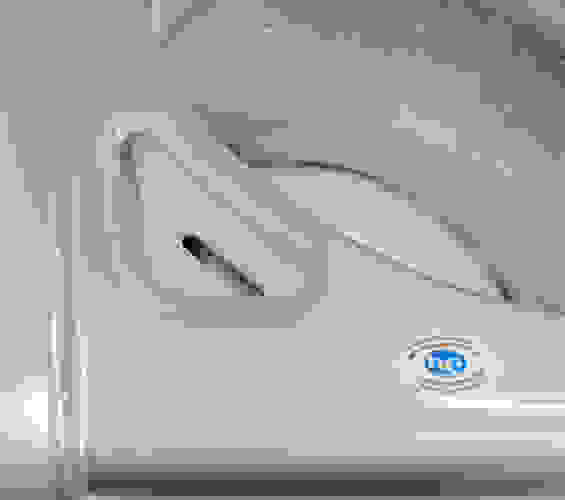 Washer Door
The glass door is easy to open and doesn't slam shut when you let go of it. It also triggers an LED light inside of the washer that illuminates the drum for 30 seconds. Since LEDs are small, cool and energy efficient, you shouldn't ever have to replace it.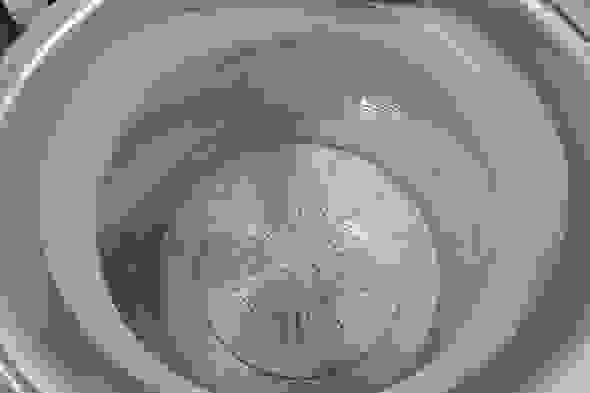 Ease of Use
If you're not that tall, you may find it difficult to drag wet laundry out of the Cabrio's deep drum. In that case, look for a front loading machine. Otherwise, the Cabrio is extremely easy to use.
Controls
When it comes to a control panel, the is extremely similar to all other high-end top loaders that Whirlpool has made in recent years. This is a top-loader, so controls are on a panel above and behind the washer's lid. All control buttons are covered in a plastic membrane so you won't short them out if you touch them with wet hands.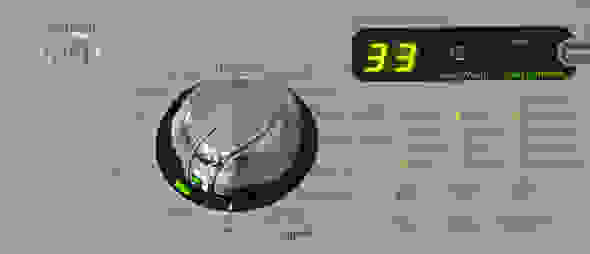 Comparison
From the same parent company and factory, the Maytag Bravos is a slightly more upscale line of washers -- the Buick Verano to Whirlpool's Chevy Cruze. However, this particular Bravos XL -- the MVWB750YW -- is an entry-level model that lacks some of the cool wash options that the higher-end Whirlpool has. They're both available for the same price now that the Whirlpool has gone on closeout, so why not pick the washer with more features? The only reason to get the Maytag would be because of its improved wash plate that doesn't "stall" loads, agitating out dirt and making sure that all clothes end up evenly clean.
Normal Stain Performance
Comparison
Both of these washers sell for the same price. If you want a machine that's as foolproof as a convenience store microwave, the Fisher and Paykel is the better choice. It's got a row of buttons that correspond to all the available cycles, good wash performance and few other options. The Whirlpool lets you tweak every aspect of the wash, but with standard presets its results are just slightly below what the Fisher and Paykel offers. It's your call.
Normal Stain Performance
Comparison
If you're already spending $900 on a top loader, why not spend $150 more and get the LG WT5101HV, one of the better top loading machines we've tested. It has an internal heater and a sanitizing cycle, plus better stain removal and even more customizable options than the Whirlpool Cabrio.
Normal Stain Performance
Efficiency
The is more efficient than most top loading machines we've tested, and should cost around $50 a year to operate. It's less efficient than many front-loaders, but definitely an improvement over your old pole-agitator machine.
Performance
Stick to the Normal, Whites and Heavy Duty cycles and washing performance will be fine. Dirt removal is subpar, but this washer does do a good job getting out stains.
Features
There's a plethora of options on board the . None of them heat water up to a really high temperature, but they do offer plenty of control over water usage.