Lenses
Samsung Lens Buying Guide
Looking for the lowdown on the NX lens system? Look no further.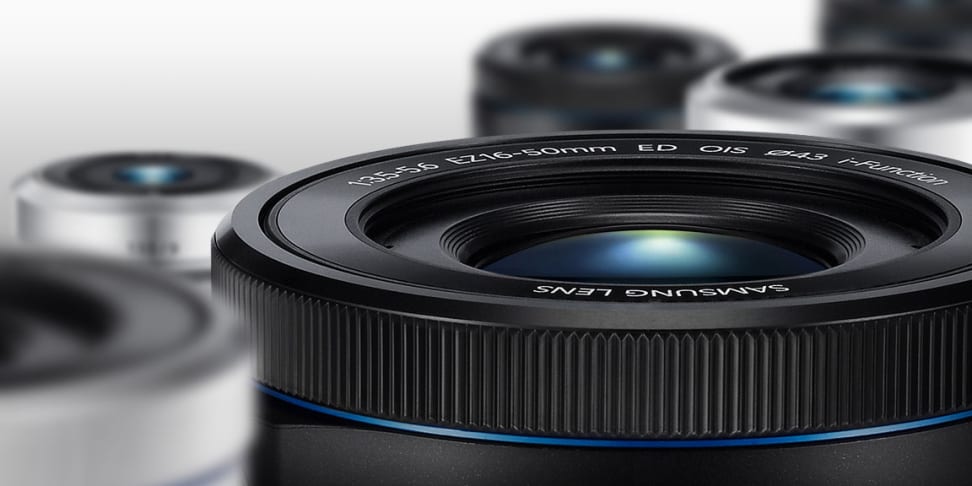 Credit: Samsung
What Samsung Has to Offer The new kid on the block is on a roll.
Samsung NX Lenses Surprising diversity from a fledgling system
Terms to Know Get the lowdown on Samsung's lens lingo.
---
1. What Samsung Has to Offer
The new kid on the block is on a roll.
Samsung has a reputation for entering a new product categories and dominating—look to its HDTV and smartphone sales if you need proof. In cameras, however, the company has taken a more measured approach. After abandoning an early foray into DSLRs (using the Pentax K-mount), Samsung introduced its own NX mirrorless system in 2010.
There's no doubt that the NX lens system is building steam.
In the last five years, the company has released more than 15 NX system cameras, and offers 15 NX-mount lenses (a 16th lens is currently in the prototype phase). The rollout has been slow and steady, but with recent releases like the pro-oriented Samsung NX1, there's no doubt that the system is building steam.
---
2. Samsung NX Lenses
Surprising diversity from a fledgling system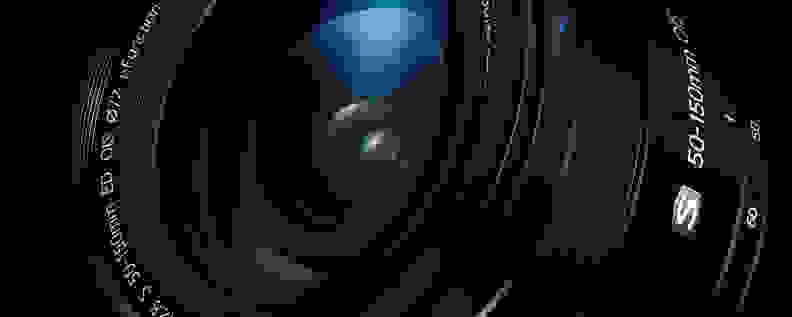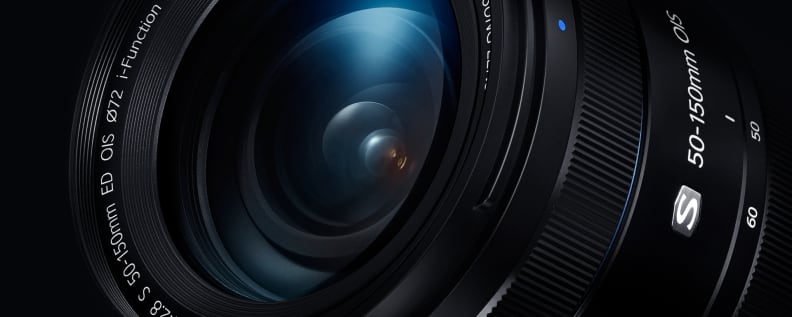 Today, Samsung offers seven prime lenses and eight zooms, divided into four product segments: Carry (compact), Optima (mainstream), Omnia (multipurpose), and Premium (enthusiast and professional). These run the gamut from the 20mm f/2.8 and 30mm f/2 "pancake" lenses, to the 18–200mm f/3.5–6.3 superzoom, to the 85mm f/1.4 portrait prime.
You'll also find a macro lens, a fisheye, an oddball 3D lens, and a pair of "Premium S" fast-aperture professional zooms in Samsung's NX lineup, making it surprisingly well-rounded for such a young and relatively small system. A 300mm f/2.8 super-telephoto prime is also under development, which should allow Samsung to tap the wildlife and sports market.
Though the majority of them are made primarily of plastic, Samsung lenses are known for their high build quality. Members of the Premium segment feature all-metal builds and have an impressive heft. Samsung also has a unique feature in its i-Function ring—a multipurpose control ring found on some lenses that can control everything from aperture to shutter speed and ISO.
Like other mirrorless systems, Samsung NX cameras can make use of more than a century's worth of older lenses via simple mechanical adapters. If you have older lenses from Canon, Nikon, Pentax, Leica, or other manufacturers just sitting around, a $20 eBay adapter could give them new life on a Samsung camera.
---
3. Terms to Know
Get the lowdown on Samsung's lens lingo.
Compared to other manufacturers, Samsung keeps things nice and simple with its lens names. Still, there are a few acronyms and terms you ought to be familiar with when shopping for new glass.


OIS: Indicates that a lens employs optical image stabilization to compensate for hand movement, which can improve shooting in low light or at slower shutter speeds.
ED: Describes lenses that employ extra-low dispersion glass elements, which can help eliminate chromatic aberrations (color fringing) in photographs.
SSA: Short for "Super Sonic Actuator," SSA refers to Samsung's proprietary piezoelectric autofocus motor.
Power Zoom: Power Zoom lenses use motorized zooming rather than a traditional manual zoom ring. They are typically tuned to provide smoother zoom action for video recording.
Premium S: Samsung's line of pro-oriented lenses, including all-metal wide-aperture zooms and (in the future) primes.
i-Function/iFn: A unique control system that lets the user assign functions to a multipurpose control ring on the lens.