Lenses
Hands-on: The New Olympus 40–150mm f/2.8 Lens
Olympus brings a lightweight zoom with heavyweight results.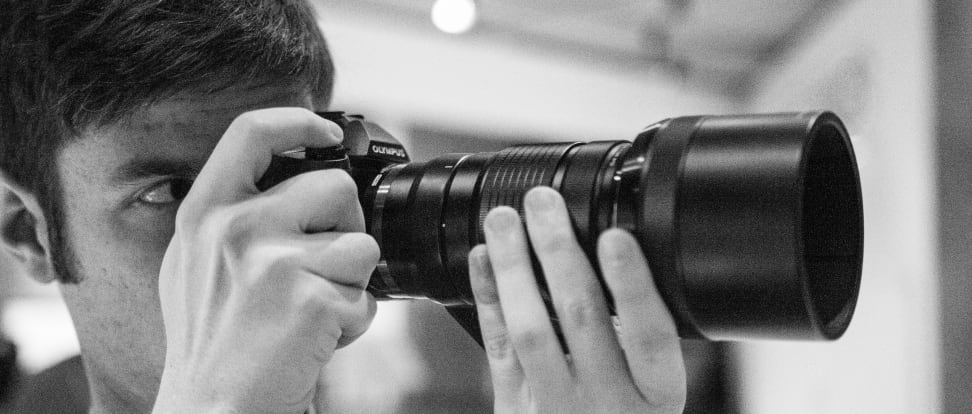 Credit:
Everyone has seen pro photographers get tackled on the sidelines of sporting events–mostly accidentally, but sometimes with disastrous results. Imagine being able to ditch the monopod and heavy gear all together, while gaining the ability to sidestep that running back before he can damage you or your gear.
Well, the next big move in Olympus's attempt to lighten the professional load is the M. Zuiko ED 40–150mm f/2.8 Pro lens (MSRP $1499.99). Though it's a pro-oriented lens, the main perk is how small—and fast—it is. We spent some time with the new lens at Photokina 2014 and we can definitely say that it's a boon for photographers trying to cut down on an overabundance of heavy equipment.
If the 40–150mm length just doesn't cut it for you, have no fear: Olympus is also offering the MC-14 teleconverter (MSRP $349.99), which is a 1.4x converter that gives your 40–150mm the ability to reach out to 420mm. The teleconverter not only gives you the extra reach, but is weather sealed—just like the lens—and maintains the same minimum focal distance.
Design
As far as zoom lenses go, the new Olympus 40–150mm f/2.8 is quite compact at only 160mm (6.3") and 880 grams (1.94 lb). Even if you add the MC-14 Teleconverter, you'll be looking at about three pounds—as opposed to a typical SLR setup that's closer to 6 pounds.
There are 16 lens elements in 10 groups including EDA, super ED, and HD components to help reduce aberrations. But the design of these elements in motion is the real engineering marvel. The zoom mechanism is entirely internal, which means that the lens stays the same size throughout all focal lengths. And the focusing design is unique: two focusing groups with no gears inside a linear shaft.
This combination makes for nearly silent focusing that is fast and accurate, and a zoom capability that's still remarkably compact. For a 40–150mm lens, that's incredibly impressive and a significant step in keeping your overall kit light and portable.
We should also note the function button that Olympus snuck onto the side of the lens. This gives you an additional function button—for a total of three when used with the OM-D E-M1. This button appeared earlier on Olympus's 12–40mm pro lens and it's just as convenient to use on this new model.
Handling
We got our hands on the lens after the press conference and were impressed with the overall build quality. It was built tough enough to be used in outdoor environments and—like most new Olympus gear—is both dust and splash proof even when you add the teleconverter. Both the focal and focus rings have good grip to them and adjust smoothly as you zoom in and out or manually focus.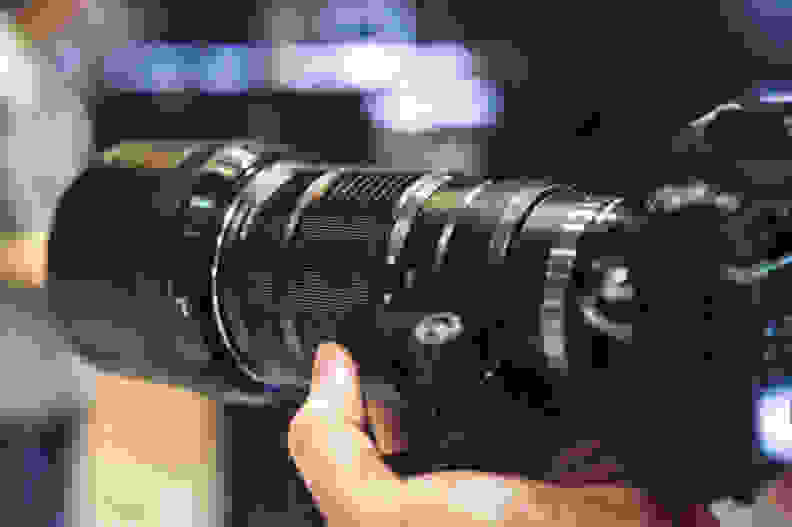 Focusing-wise, we saw a minimum of only about 20 inches—with and without the 1.4x teleconverter. The autofocus was quick to focus and fairly accurate from what we could tell looking at the LCD. We'll have to wait until we get the lens into our labs before we can draw any real conclusions about performance.
The hood that comes with the lens has a quick release to slide it out or shrink it over the lens. The action was solid and satisfying... and made me feel a bit like I was pumping a shotgun. That means no more having to unscrew and flip the hood if you don't want it on. Plenty of other companies (e.g. Pentax) have sliding hoods, but Olympus's take on it is the best we've experienced.
Conclusion
Overall, the new 40–150mm f/2.8 (and its optional sidekick MX-14 converter) looks to be a quality lens system. If you're looking to start slimming your gear profile, this is a great way to start. We can't make any definitive conclusions about quality, but what we saw on the show floor was impressive, indicating that the light weight and size of the lens don't take away from either build quality or image quality.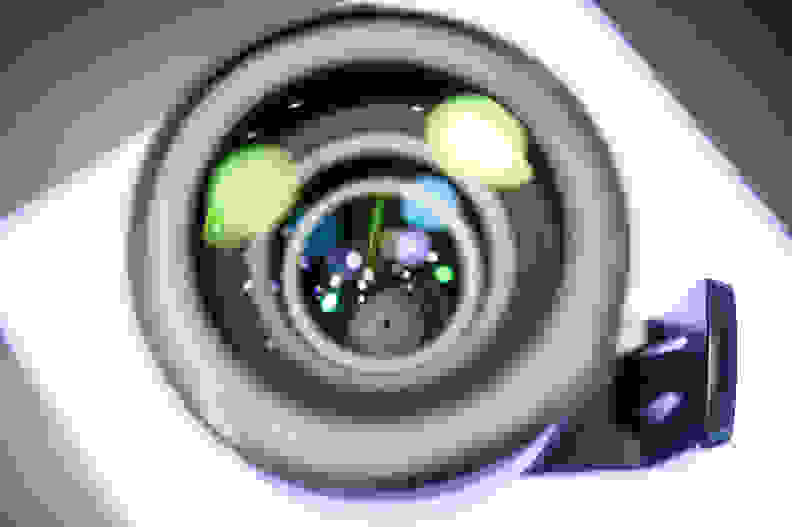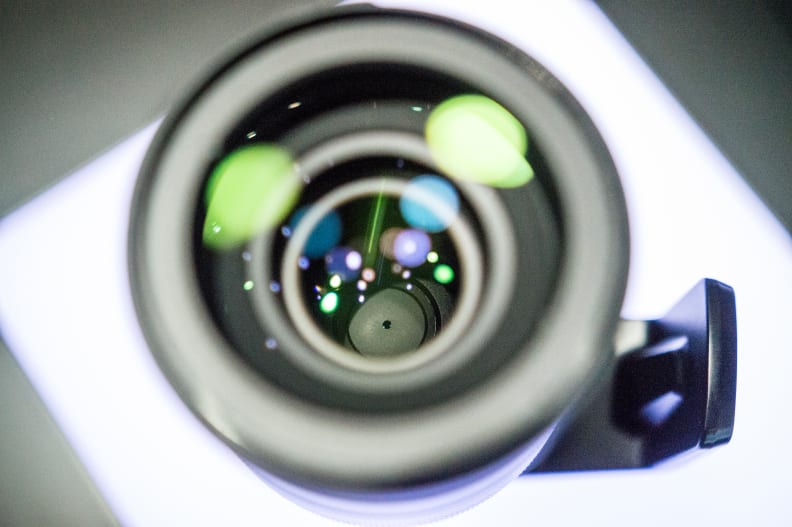 With the option of popping on the teleconverter and reaching out to 420mm, this is a realistic option for shooting sports, wildlife, or anything else where added reach and mobility make sense. It's a sensible—and impressive—addition to an Olympus lineup that is focused very much on lightening the load of professional photographers. The pros will probably still get run over on the sidelines, but this new pro lens from Olympus might make them nimble enough to have a fighting chance.