Lifestyle
10 face masks Canadians can buy right now
Staying safe and stylish has never been easier.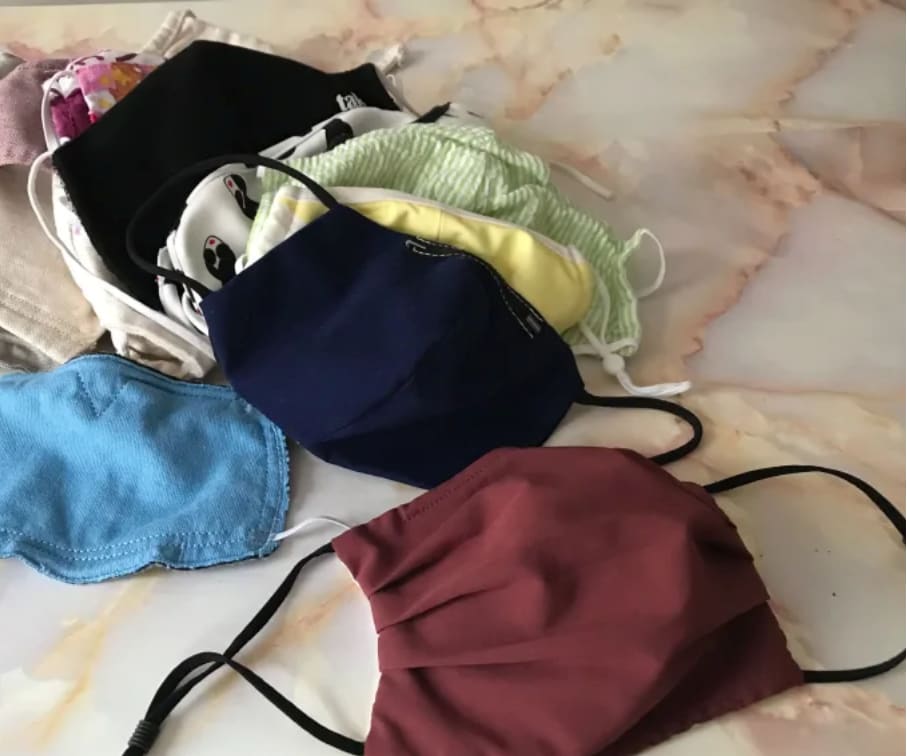 Credit: Reviewed / Jamie Ueda
Outside of frequent handwashing, social distancing and not touching your face, wearing a face mask has been suggested by healthcare professionals as being of the best ways to slow the spread of COVID-19. As businesses and public spaces begin to open up across Canada, it's important to wear a face mask to keep our fellow citizens healthy at times where social distancing isn't possible. It can be difficult (and expensive) to buy face masks locally. Fortunately, there are tons of online shops willing to ship washable, reusable masks right to your front door.
To help you find face masks for you and your loved ones, we've put together this quick guide to all of the masks Reviewed has tested, as well as a couple of options made in Canada that look like a smart buy.
---
1. Banana Republic Face Mask 3-Pack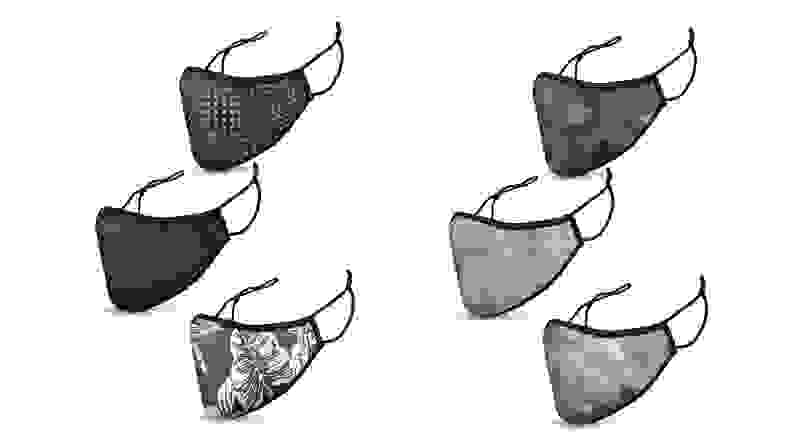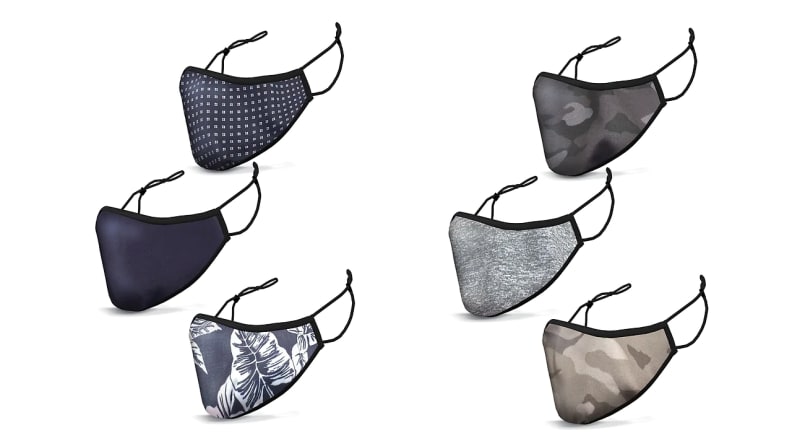 This well-known retailer was quick to create a number of styles of cloth face masks. The one-size-fits-all mask comes in a pack of three, has adjustable ear loops, and has a nose wire to help conform to the shape of your face. This mask is machine washable, but don't toss it in the dryer: Banana Republic recommends laying the mask flat to air dry to ensure its longevity.

Get a three-pack of Face Masks from Banana Republic
2. Tom Bihn V3 Reusable Cloth Face Mask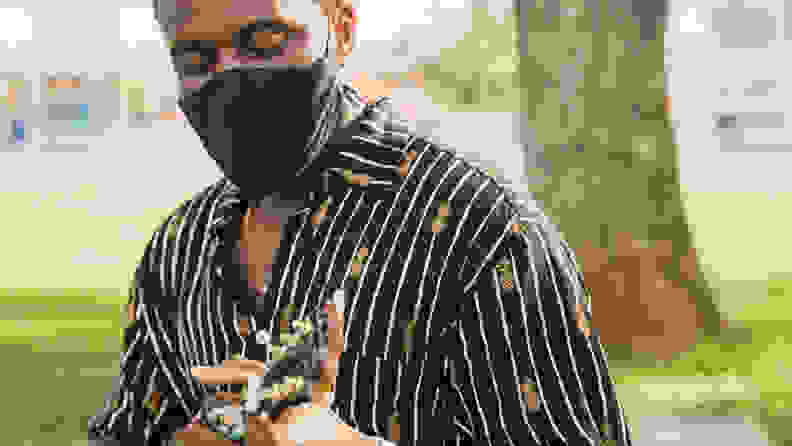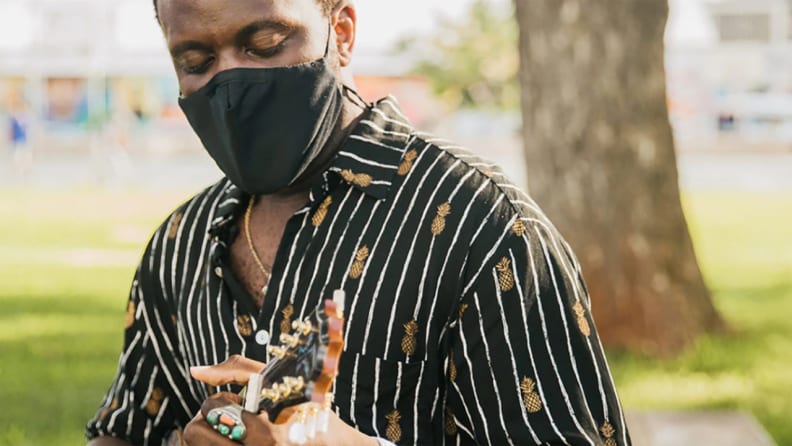 Tom Bihn's V3 face mask is made of three layers of 65% polyester / 35% cotton blend fabric. It's densely woven to offer protection while still being very breathable. Their masks use twist-ties instead of the permanent metal nose bridge, to lengthen the life of the mask. Additionally, its soft, adjustable ear loops provide comfort for long-term wear. An elastic loop at the back of the neck allows the mask to hang at the ready when it's not being worn. The thing we love most about this mask? It comes in various sizes to ensure a customizable fit. Best of all, for every mask you buy, you'll be offered the opportunity to donate one to folks who desperately need them.

Get the Tom Bihn V3 Reusable Cloth Mask from Tom Bihn
3. Summersalt Face Coverings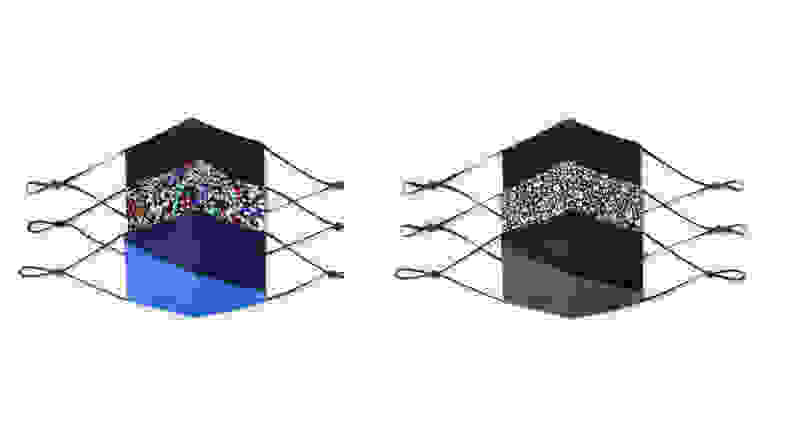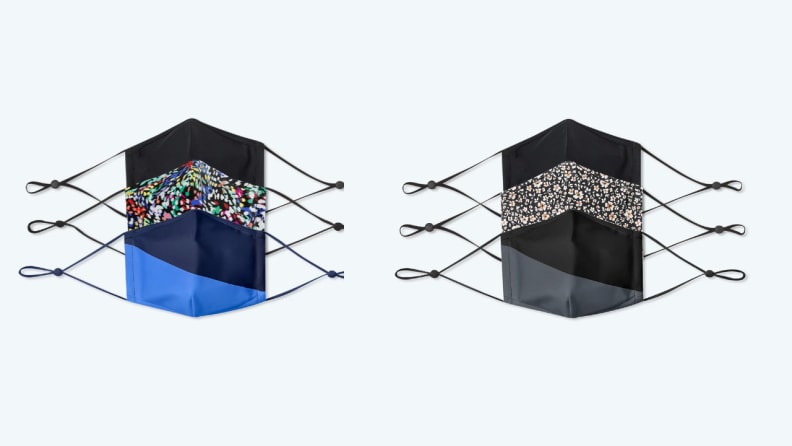 Summersalt is one of our favourite brands here at Reviewed. The trendy brand, known for creating timeless and extremely comfortable clothing, has created a face mask we love. Sold in packs of three, their masks come sporting fashionable patterns that make for a great alternative to more conventional, solid colour masks.
Summersalt's thickly woven three-layer masks are designed with adjustable ear loops and boast a cone-like shape which allows the mask to sit snugly around the face. They're made from 100% cotton and recycled materials. For every set sold, Summersalt has committed to donating a face covering to an organization doing their part to help our larger community.

Get the Face Coverings Multi-Pack from Summersalt
4. Plover Organic Cotton Face Masks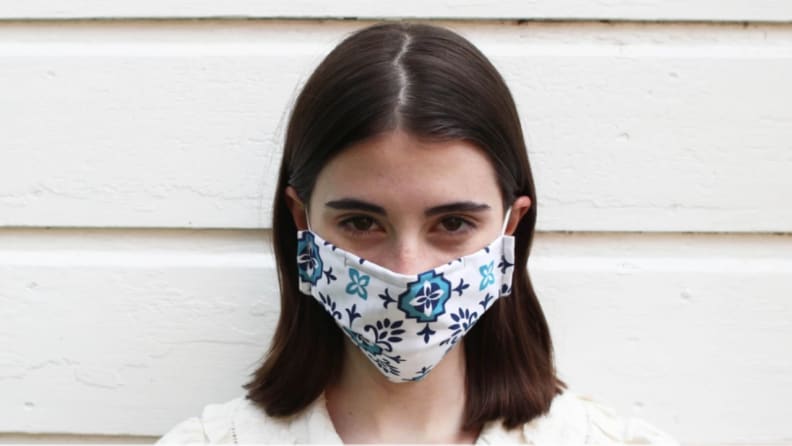 Plover, The organic cotton bedding company, is committed to environmentally and economically sustainable production. Their soft, comfortable face masks are created from 100% organic cotton. Like many masks, Plover's feature a bendable nose piece and are machine washable. We found the fit of the Plover mask to be less snug than others on the market, which can be a good option for someone looking for something light and less constricting to their facial movements. Just keep in mind that a looser fitting mask is less effective in prevention.

Get the Plover Organic Cotton Face Mask from Plover
5. Vistaprint Face Mask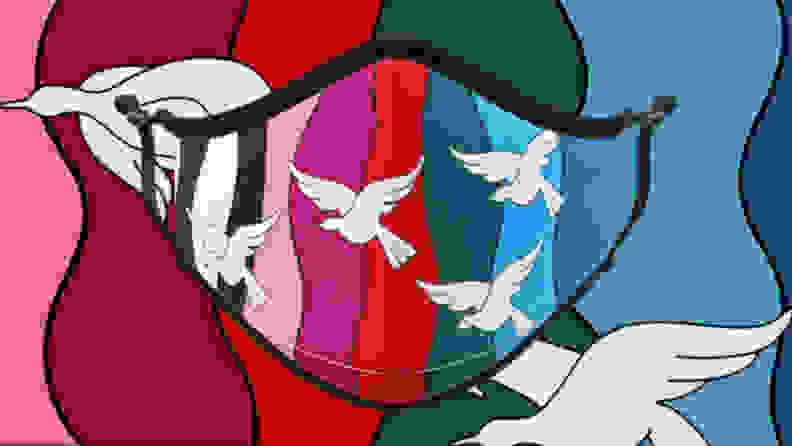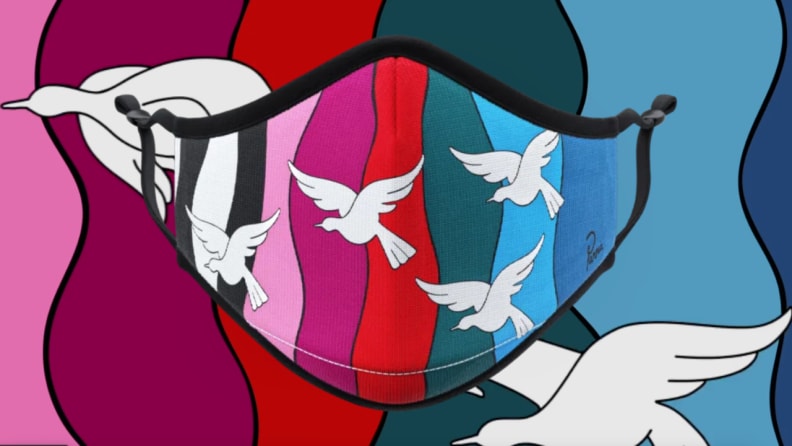 Vistaprint's face masks are very comfortable for long-term wear as they have soft seams and adjustable nose pieces. That they come in endless designs for both adults and children is the icing on the cake. The masks are easy to wear with ear loops that can be loosened or tightened. These masks are latex-free, featuring an outer layer made from 91.7% polyester fibre and 8.3% spandex. For comfort, the inner layer of the mask is made from cotton. Keep in mind when purchasing this mask that you'll have to purchase replacement filters, on occasion, to ensure the mask's effectiveness at filtering the droplets that spread COVID-19.

Get the Vistaprint Face Mask from Vistaprint
6. TakeCare Supply Mask Bundle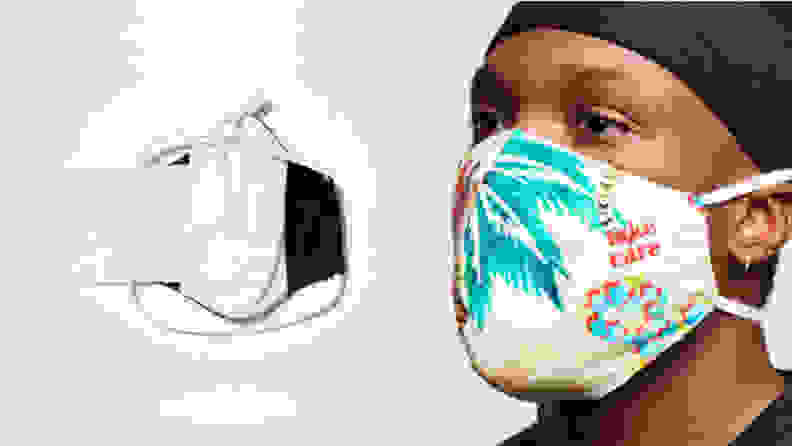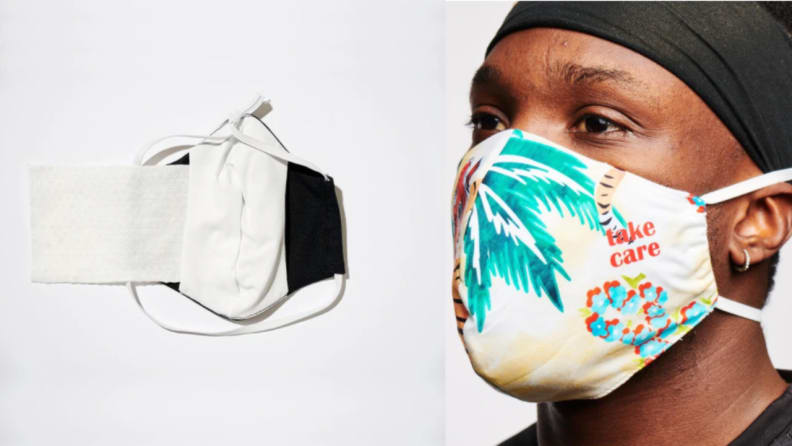 Support a Toronto-based Canadian company by purchasing this mask from TakeCare Supply. This mask has soft, stretchy elastic loops that stretch over your head, allowing for a comfortable fit over your nose and mouth. It is made of a 100% cotton, boasting a thick outer layer and a pocket on the inside of the mask that you can insert filter material into.

Get the TakeCare Supply Mask Bundle from TakeCare Supply
7. Cotton Citizen Face Mask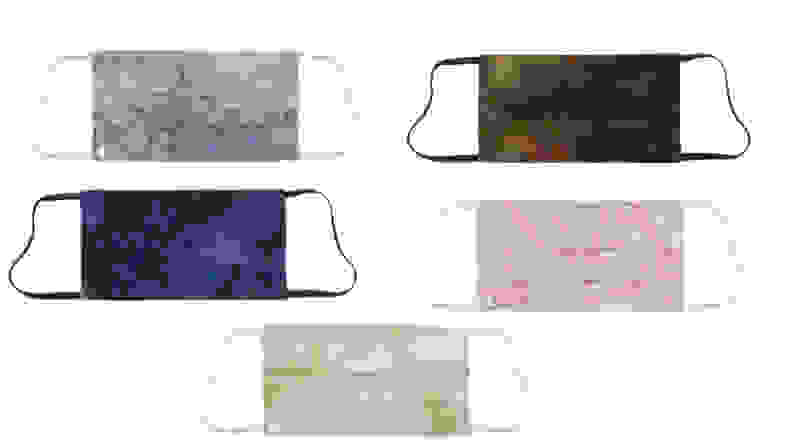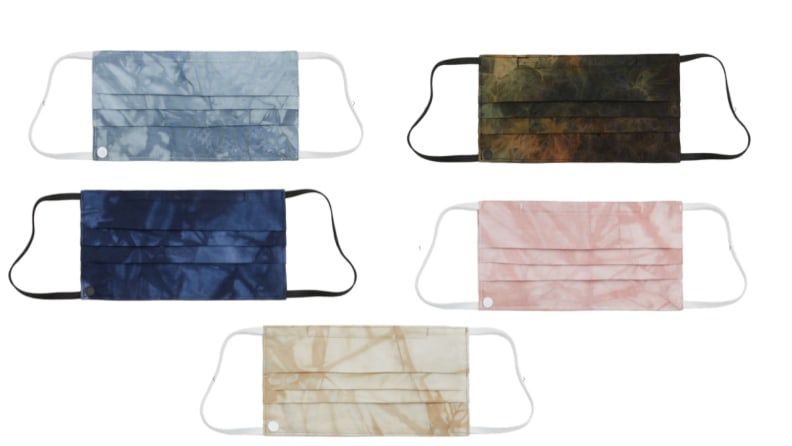 Searching for a trendy-looking mask? Cotton Citizen's masks are created with style in mind and feature different washes and patterns.The double-layered cotton construction of their masks make them soft and breathable, while an adjustable nose bridge and ear loops ensure that the mask stays in place on your face. You can feel confident that the safety and protection of both yourself and others is taken care of while sporting these fashion-forward face coverings.

Get the Cotton Citizen Face Mask from Cotton Citizen
8. ShiitakeCreek Double Layer Cotton Face Mask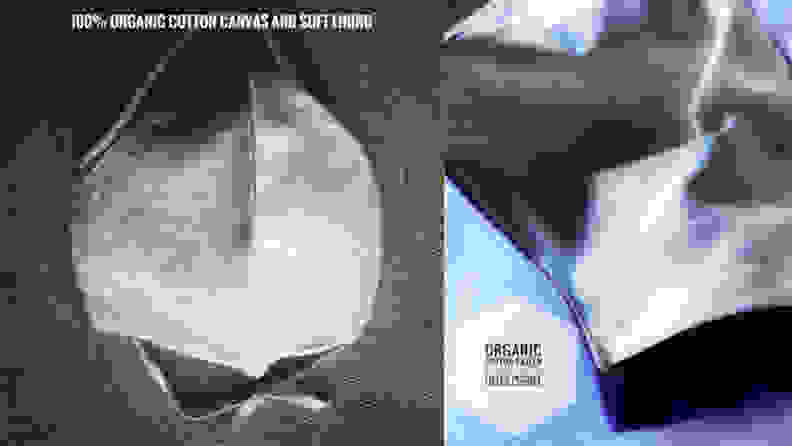 This homemade mask can be purchased on Etsy from seller ShittakeCreek. The creator of this double layer mask has used 100% cotton canvas materials to ensure a high-quality product. The mask shape fits snug to the face and features an inner pocket to place filter material into.

Get the ShiitakeCreek Double Layer Cotton Face Mask
9. Roots Reusable Lightweight Face Mask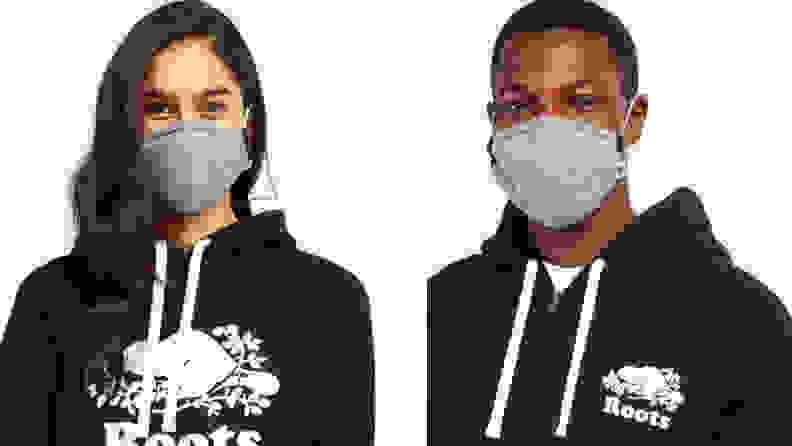 This iconic Canadian brand has transformed its leather goods factory into a mask-making facility. Although we haven't tested this reusable mask, we love its design. Available in multiple sizes and colours and made using a 65% polyester and 35% cotton blend fabric, Roots' masks are machine washable and dryer safe. As with a number of the other masks in this buying guide, this mask comes equipped with a pocket sewn into its interior that can be used to hold HEPA filtration material.

[https://go.skimresources.com?id=83224X1639880&xs=1&url=https%3A%2F%2Fwww.roots.com%2Fca%2Fen%2Fall-day-lightweight-reusable-face-mask-17010022.html%3FselectedColor%3D001%26start%3D1%26q%3Dmasks%26itemsourse%3Dproductlist%26navid%3Dsearch)
10. Frank and Oak Set of 2 Reusable Masks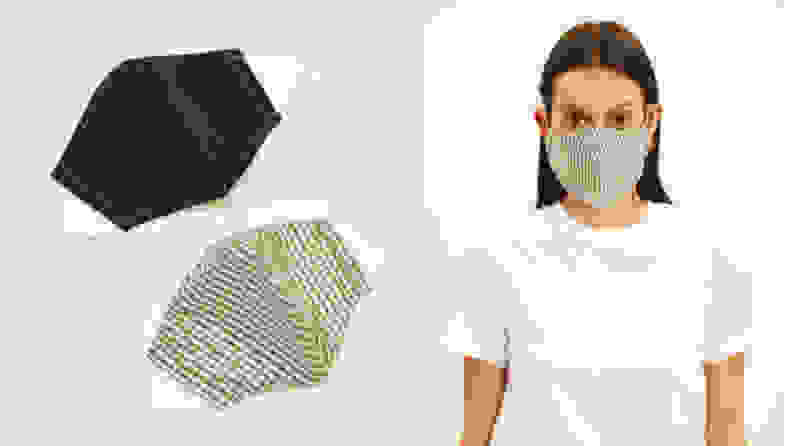 While we haven't had the opportunity to test this mask, we're passionate about supporting Canadian businesses. Montreal's Frank & Oak's face masks are made from 100% organic cotton. Fully reversible to provide wearers with two different looks, these masks adjust at the chin and around the ears with an elastic and toggle fastening system. You'll find a small pocket located on the mask's nose bridge designed to accommodate a twist-tie to mould around the nose, ensuring that the mask sits as close to the face as possible.

Get the Frank and Oak Set of 2 reusable masks from Frank and Oak
The product experts at Reviewed have all your shopping needs covered. Follow Reviewed on Facebook, Twitter, and Instagram for the latest deals, product reviews, and more.
Prices were accurate at the time this article was published but may change over time.