Lifestyle
12 things to help you make the most of the rest of summer
Maximize your summer fun.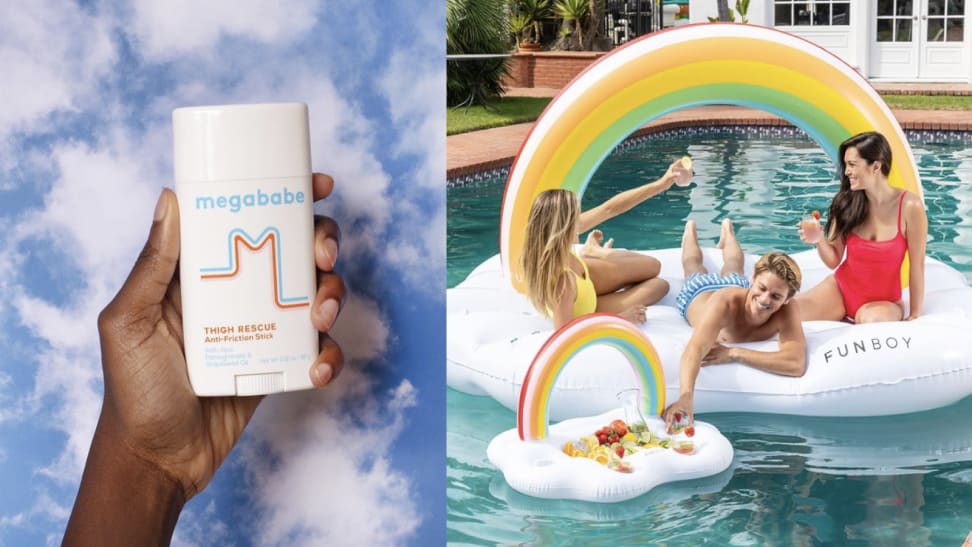 Credit: Megababe/Funboy
They say your summer is only as good as the people you spend it with. But given that socializing has never been more complicated (and potentially unsafe) due to the COVID-19 pandemic, enjoying your summer to the fullest this year relies on stocking your home and backyard with the best products and gadgets, from inflatable pools to must-have sunscreen. Here's exactly what to add to your cart to make sure the rest of your summer is one for the books.
1. A trendy pool float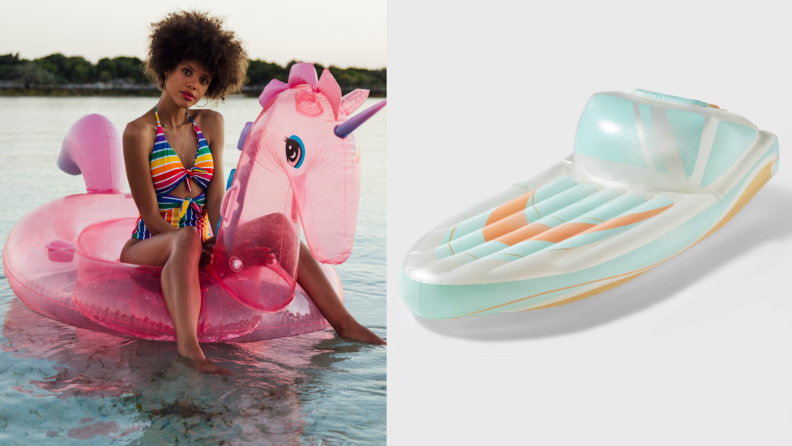 The key this year is to zero in on super fun activities you can do alone. And what better way to get some R&R than in a pool atop an Instagrammable floating yacht or a ride-on unicorn? That's exactly what you can do with these inflatable pool floats, which have been a hot commodity all summer. The highly-rated yacht from Target has a built-in ice bucket to keep your drinks cool as cucumbers while the sparkly unicorn from wildly popular "designer float" brand Funboy not only looks good but it inflates in less than two minutes.
2. An epic shade umbrella
Whether it's raining or blindingly sunny, an umbrella that spans 10 feet in diameter is bound to make your precious time outdoors that much more comfortable. Waterproof, long-lasting, and easy to clean, this Amazon's Choice with over 6,300 reviews garners praise for its high quality despite its low price: "The umbrella was easy for me to put together, just two pieces. The mechanism works well to open and close it. It's quite sturdy," says one customer. Many folks have also noted the umbrella withstood erratic and stormy weather without so much as a tiny scratch.
Get the Sunnyglade 9' Patio Umbrella Outdoor Table Umbrella on Amazon for $51.99
3. This popular inflatable pool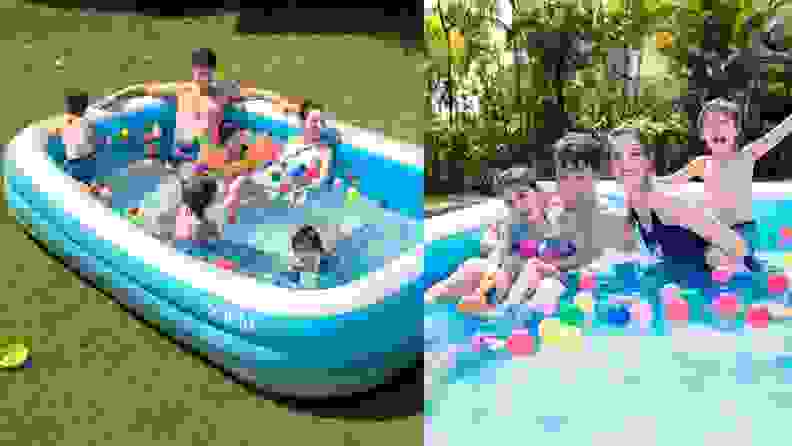 Within three to four minutes, inflate a pool that fits up to two adults and four children, and drain it quickly thanks to two valves. The brand claims their pool's material is 60 percent thicker than that of competitors on the market, and thus promises to boast a longer service life. With nearly 2,500 ratings—most of them extremely positive—many report the pool is a great alternative to public pools that are now closed: "This pool is awesome! I can't afford my own backyard pool, and this makes it much easier to get through the AZ summer heat. We've only had it up for the weekend, but so far it seems much more sturdy than previous inflatable pools. There were only 2 adults in it, but we had lots of room to spare. I'm sure it would hold 4 adults comfortably."
Get the Sable Inflatable Pool on Amazon for $127.99
4. A massive picnic blanket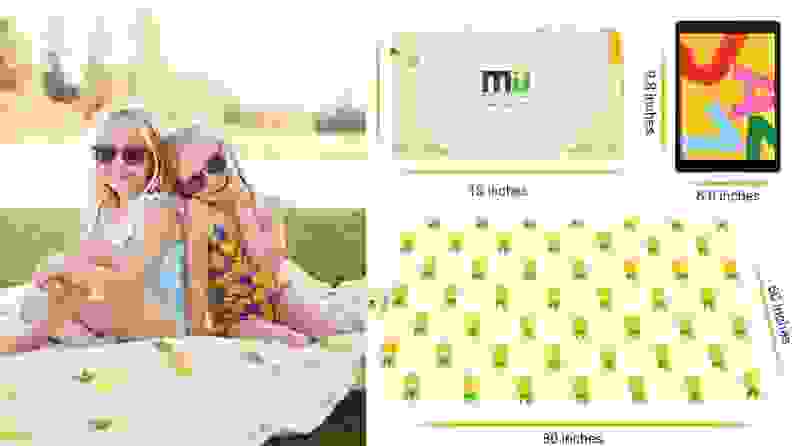 Dining outdoors—especially picnicking—has become a lot more popular now that many indoor options are closed (or at least very limited). This massive blanket measuring 80 by 60 inches contributes to the festive, outdoorsy atmosphere with a pineapple print, and makes cleaning a breeze thanks to its waterproof, sand-proof and mildew-proof material. It folds up nicely into a built-in portable tote, making it the perfect beach essential or impromptu covering for warmth at night.
Get the Miu Color Large Waterproof Outdoor Picnic Blanket on Amazon for $21.99
5. This underwater MP3 player for swimmers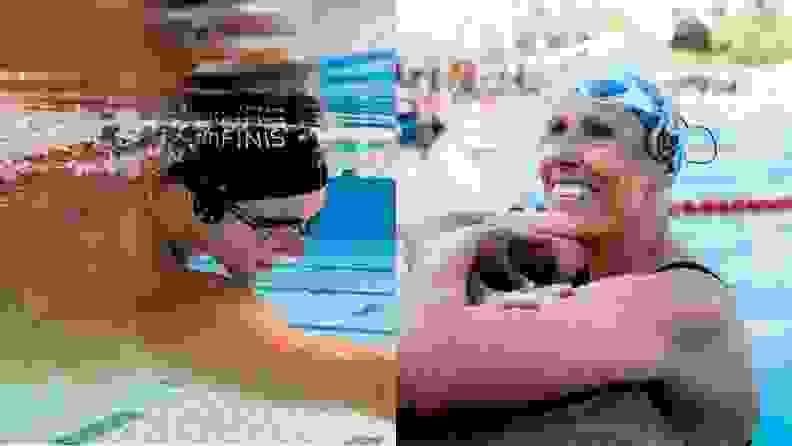 Invigorating as it is, swimming can be monotonous at times. To the rescue (beyond the lifeguard) are these 100 percent waterproof speakers that stay on your goggles securely with every stride. The MP3 player, which has over 1,000 reviews on Amazon, stores up to 1,000 different songs or 60 hours so you never get bored. Proof they're a summer must-have? The audio sounds even better under water than on land, reviewers confirm.
Get the Finis Duo Underwater Bone Conduction MP3 Player at Amazon for $92.48
6. This inflatable boat your whole family can enjoy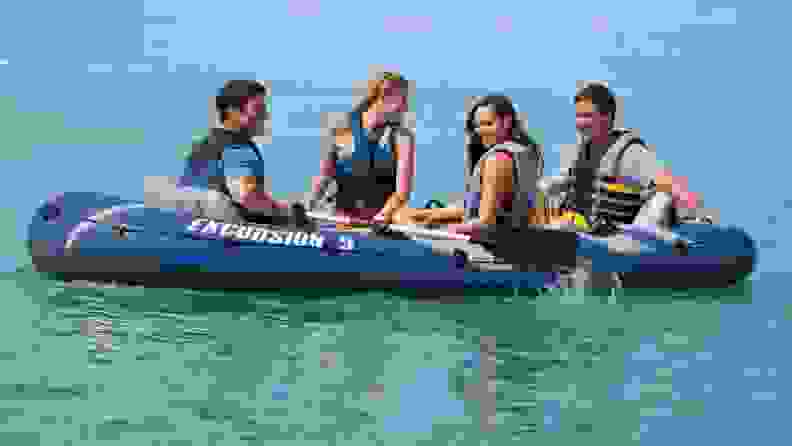 Marrying the two perfect worlds of rafting and boating, this inflatable boat makes for the perfect low-budget activity out on the water with folks in your quarantine bubble. Made for lakes and mild rivers, it comes with two 54-inch oars, an air pump, a repair patch and portable bag. One reviewer says it's very stable and rows easily. While it's sold out on Amazon, you can still snag it at Target (for now!).
Get the Intex Excursion 5 Person Inflatable Fishing Boat Set at Target for $299.99
7. This decorative trellis for your patio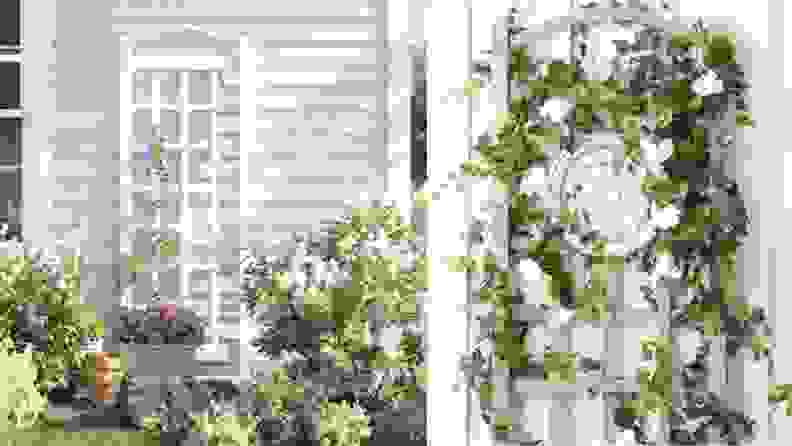 Let's not kid ourselves: It won't be long before the green grass and lush trees will be replaced by crunchy red leaves and bare branches. Take what little time you have left in nature to spruce up your yard with a trellis borrowed straight from a storybook. With over 500 reviews, customers use it to support climbing vines or flowers, but it looks equally stunning staked into the ground and perched against a wall.
Get the Sol 72 Outdoor Dayanara Vinyl Lattice Panel Trellis at Wayfair for $57.99
8. This top-rated Summersalt swimsuit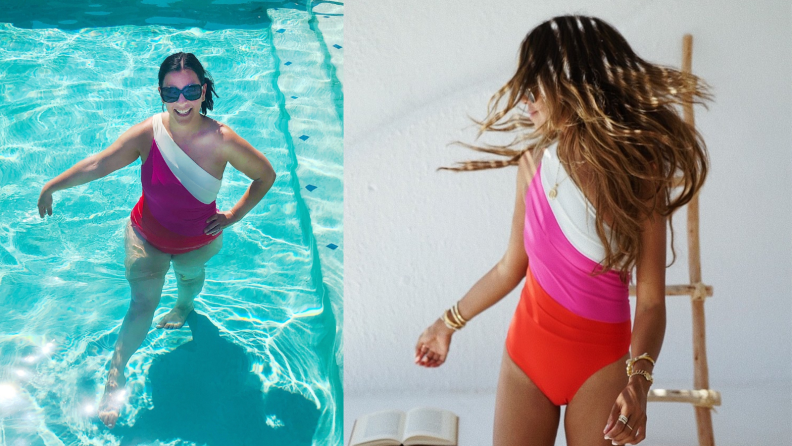 Again, the goal is to spend as much time in the pool (or lounging nearby) as possible before it's too late (not to get too morbid). One of the best bathing suits to wear while doing that? The cult-favorite Sidestroke one-piece from Summersalt, which had a 10,000-person waitlist. Our Shopping Director, Samantha Matt, owns it herself and says it's both incredibly comfortable and flattering, thanks to its quick-drying material and "tummy control."
Get the Sidestroke Swimsuit at Summersalt for $95
9. This organic sunscreen for your scalp
Promise, it's less nerdy than it sounds. Coola—the coolest brand in all things SPF—is coming at us with a beauty essential that'll save your strands (and your precious skin). Our writer Patrice J. Williams says the sweet-scented SPF 30 solution treats any part of the hair, including color-treated strands. Reviewers say it's the perfect alternative to applying sunscreen directly to your scalp, and it prevents burns effectively.
Get the Coola Scalp & Hair Mist Organic Sunscreen on Amazon for $26
10. A cozy handmade hammock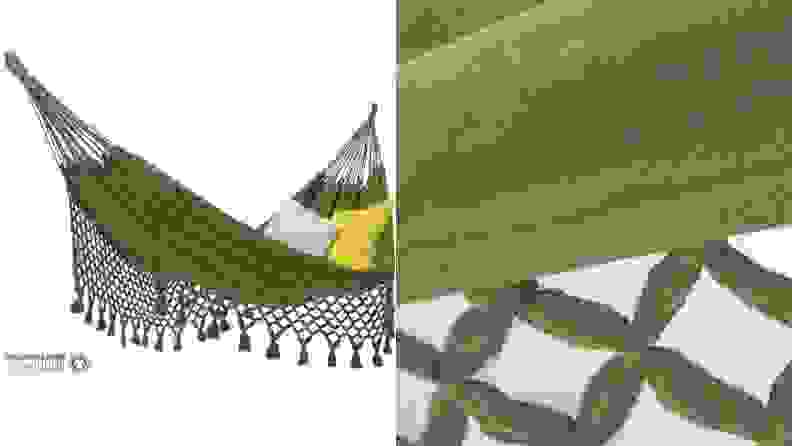 Curl up in this ultra-unique and boho hammock (which has a five-star rating from hundreds of Etsy shoppers) that'll have you feeling like a cat curled up in a sunbeam. It measures 142 inches long and 63 inches wide, and supports a total weight of 550 pounds. Made of hand-woven organic cotton, its green fringe and tapestry will blend in perfectly with any outdoor setting. Pair it with a pillow for extra back support or sink into to feel like you're floating on a cloud.
Get the Ecomundy Romance XL 360 Premium Double Hammock on Etsy for $166.93
11. This thigh saver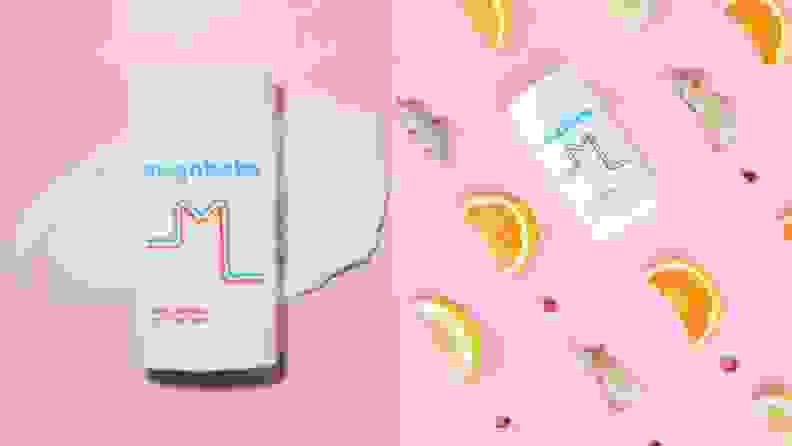 We all know the pain and anguish inherent in having a few miles left in you, but your raw, chafed thighs just aren't having it. This top-selling chafe solution has numerous beauty magazine award accolades under its belt. It's made of natural botanicals like aloe and vitamin E to soothe, pomegranate seed extract to protect, and grapeseed oil to keep your skin hydrated, which reviewers say works effectively to get you back on your feet enjoying the last few weeks of summer.
Get the Megababe Thigh Rescue Anti-Chafe Stick at Target for $13.99
12. A patio heater for cool summer nights
Busting out a classy heating solution as the nights get colder isn't admitting defeat—it's simply coming prepared. This bold and bronze patio heater will allow you and your guests to take your hang-out well into the night without the fear of goosebumps (those are certainly allowed, however, if scary stories become part of the conversation). Fuelled by a 20-pound propane tank with a heating power of 46,000 BTUs and a flame-control knob, this best-selling heating option has reviewers making the most of their summer: "This outdoor heater is wonderful! It's exactly as advertised. It definitely takes the chill away when sitting on the patio in the evening."
Get the Coral Coast Fuego Patio Heater at Walmart for $359.99
The product experts at Reviewed have all your shopping needs covered. Follow Reviewed on Facebook, Twitter, and Instagram for the latest deals, product reviews, and more.
Prices were accurate at the time this article was published but may change over time.