Lifestyle
16 practical things every book lover needs
Read 'em and weep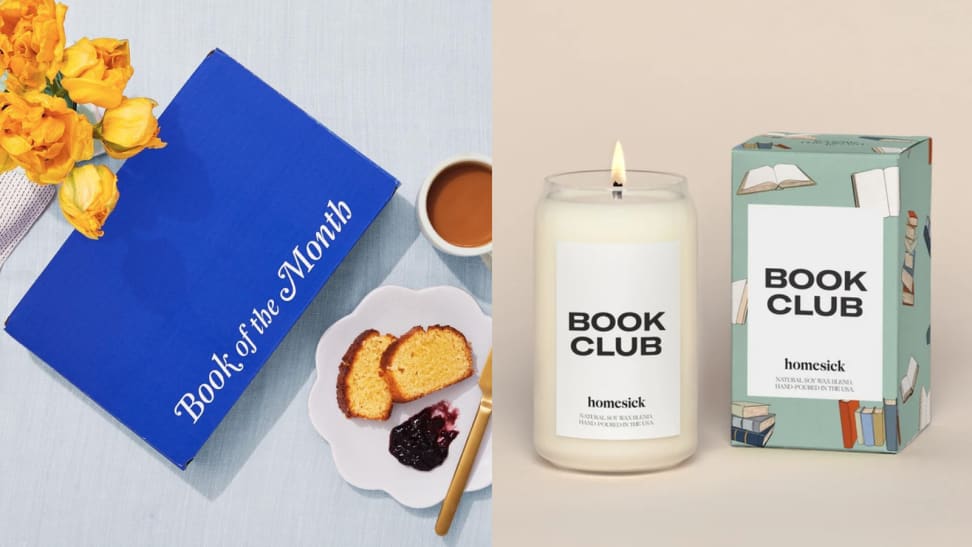 Credit: Book of the Month / Homesick
There are so many different kinds of book readers in this world. There are those who go to book club for the snacks and those who go to lead the discussion as if they wrote the book. Then there's the folks who want to read all their books in a single e-reader and those who own more books than the library. Don't forget those who pick up a new book once in a blue moon and those who aim to read 52 books a year!
But since you've opened this list, we feel confident that you're the kind of reader who just loves books. We've got all kinds of gadgets and customizable things to help you display, enhance and smell—yes smell—like your love of books. On the off chance that you're reading this and aren't obsessed with reading, there's some pretty great things for the book lovers in your life, both big and small.
1. This candle that literally smells like a bookstore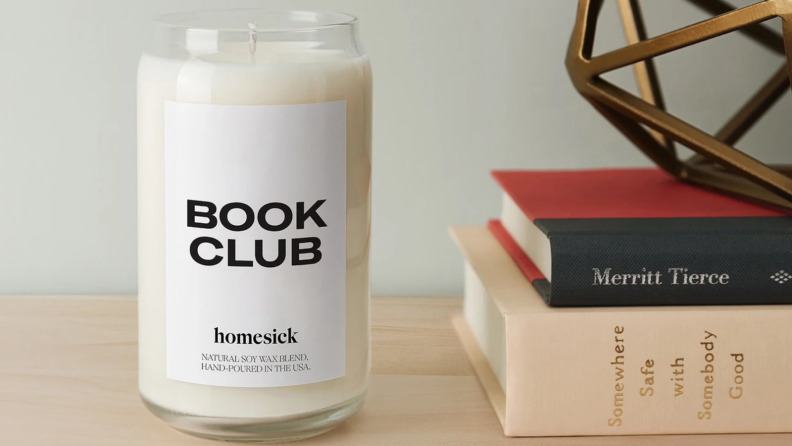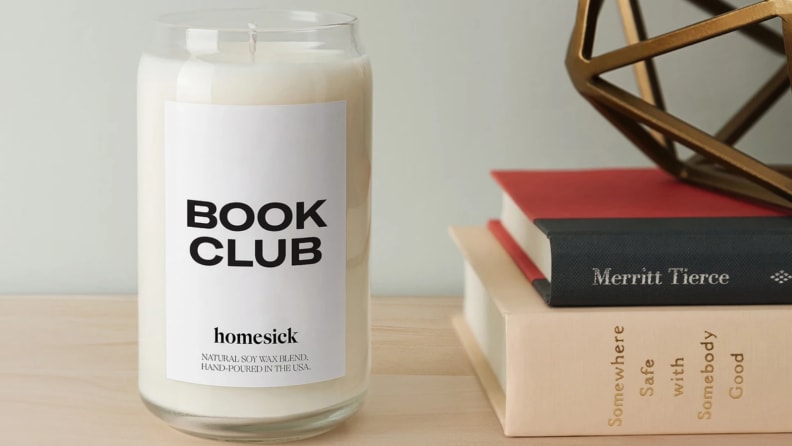 Social book lovers have been forced to grab their own snacks and glasses of wine as beloved book clubs have gone virtual. Recreating the je ne sais quoi of book club requires more than just stale crackers, but the folks at Homesick have you covered. They crafted a candle that speaks directly to the olfaction of book club members everywhere when they graciously bottled the scent of a book club into a candle for us. And what does book club smell like, you ask? Spoiler alert: it smells divine.
This particular candle has a solid five-star rating after nearly 300 reviews on the Homesick site. They also confirm that, yes, the candle does make their homes smell like a library.
Get the Book Club Candle from Homesick for $34
2. This perfume that will have you smelling like a bestseller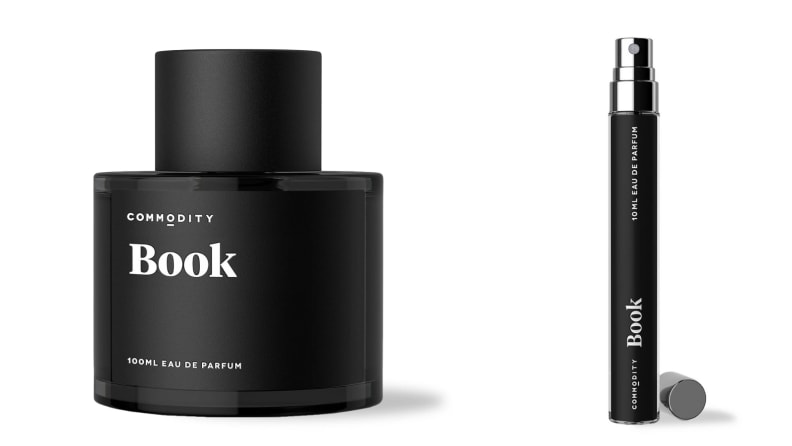 If you don't eat, breathe, sleep, and smell like a book, are you even a book lover? OK so you can still love books without smelling like one, but in the event that you want to level up your book love, this is the fragrance for you! Reviewers can't get enough of this bergamot, cypress, and sandalwood blended fragrance, with one going as far as to say "Like any great book is a must read, Book cologne is a must have! I have received so many compliments and inquiries about the cologne. A great buy and a great price!"
Get the Book fragrance from Commodity for $26
3. These chic magnetic bookmarks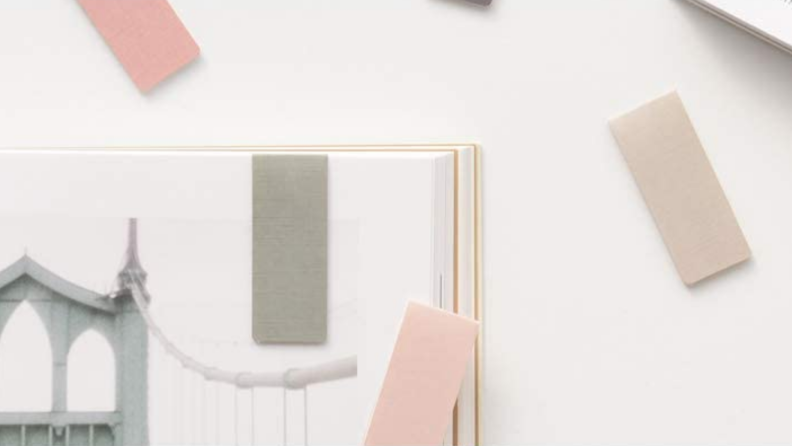 Dog earring your books is so middle school, but these sleek magnetic bookmarks will instantly elevate your "what page was I on?" game. They're ultrathin and come with five in each pack, so they'll never bulk up your book—no matter if you only use one per book on your nightstand or throw all five in a new cookbook.
Get magnetic bookmarks from Amazon for $5.99
4. These adorable cookie cutters shaped like books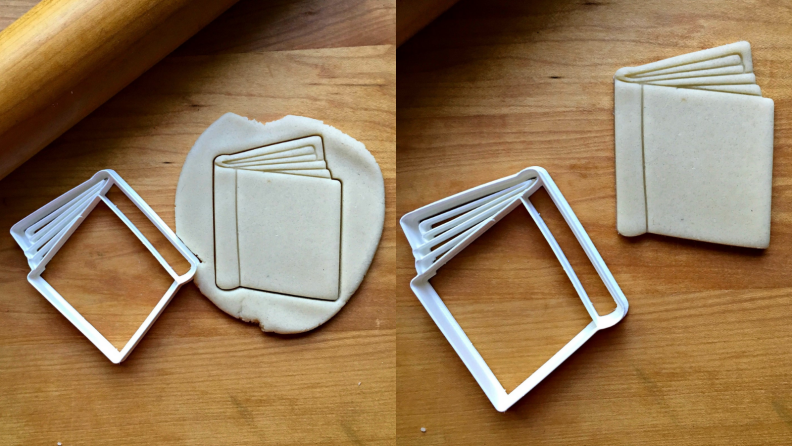 So far this list has spoken to four of the five senses of book lovers. You can read books, listen to books, smell like books, and touch books; but how do you taste books? I'm not proposing you rip out a page of Salt Fat Acid Heat or Life of Pi. Instead, check out these cute book cookie cutters that come in 2- and 6-inch molds. Make your favorite cookie dough, cut the cuties, and decorate them to be any book you want—then indulgently enjoy your little books while reading your favorite books (or bring them to your next book club meeting).
Get book cookie cutters from Etsy starting at $5.50
5. A way to engrave your favorite books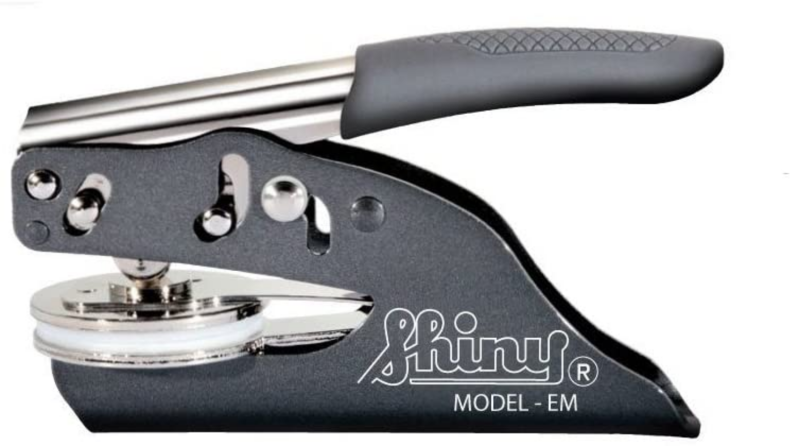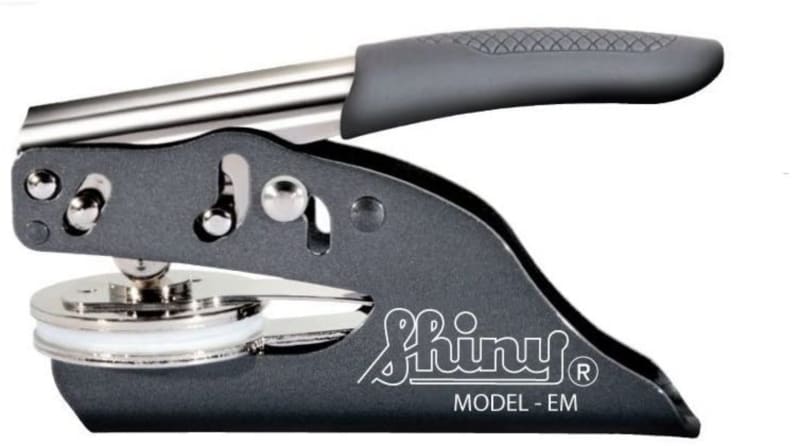 You're a book lover and you've got a collection of books to prove it. But what if I told you that you could upgrade from collection to library without having to understand the dewey decimal system? This embosser will make you feel like you are housing your very own special collections library. Plus your friend Stephanie won't be able to deny that "her" copy of Roots is actually yours.
Get a book embosser from Amazon for $23.99
6. This swoon-worthy poster for your room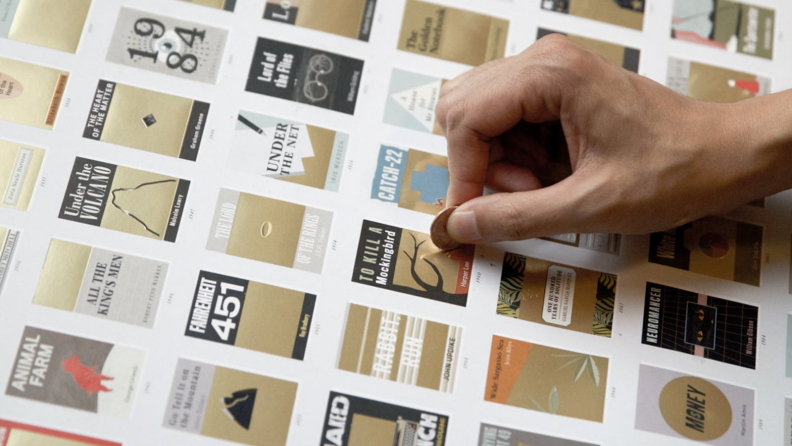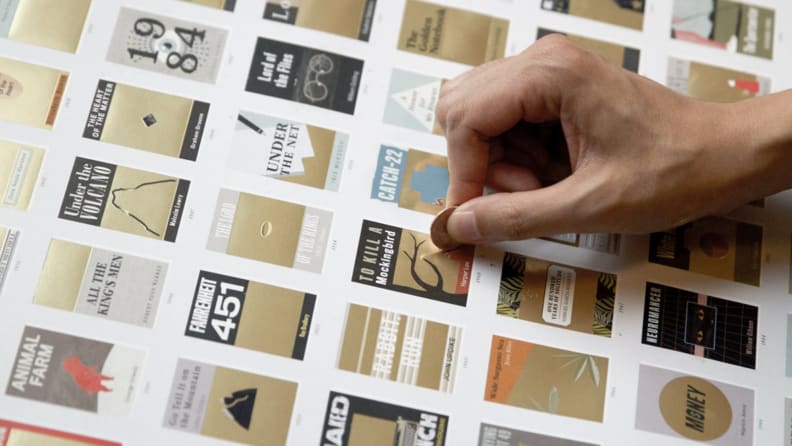 Sometimes the most stressful part about finishing a book is deciding what to read next. Enter this scratch-off poster which features 100 books that many would consider to be essential for every bookworm. Check off, well scratch off, the books you've read as you read them and by the time you're done, you'll have a lovely poster to show off your hard work. This product also comes highly rated by Etsy reviewers—it holds a solid 5-star rating after nearly 3,000 reviews.
Get this scratch-off poster from Etsy for $35
7. A book stamp for the budding librarian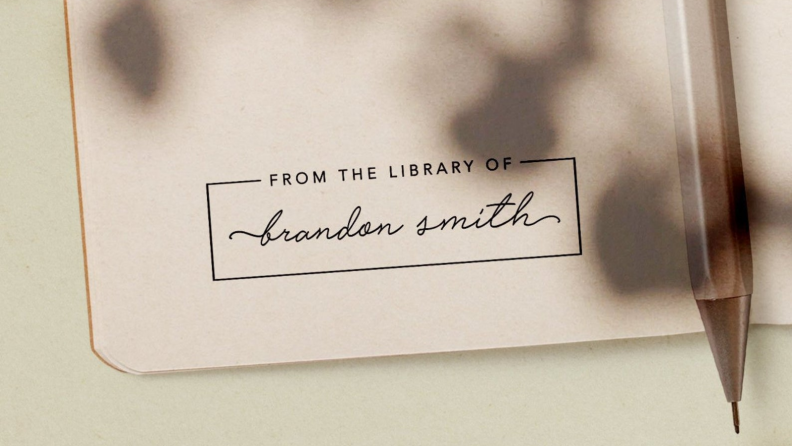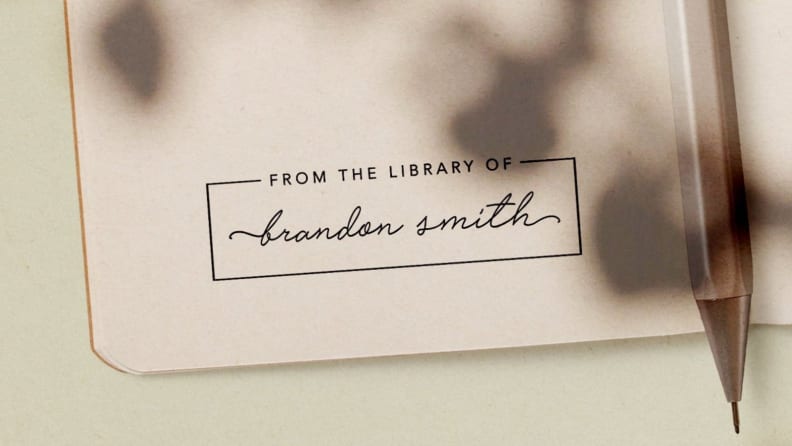 Our list has already introduced a tool for personalizing your library, but in the event that you're not that into embossers, here's a stamp that you can customize with your name. This also would make a great gift for the little book lovers in your life. Let's be real, the only thing that mini readers love more than books are stamps, so snag this custom stamp for them to impress their name 400 times on the title page, last page, and every page in between.
Get the Custom Book Stamp from Etsy for $15.99
8. This gorgeous illustration unique to your bookshelf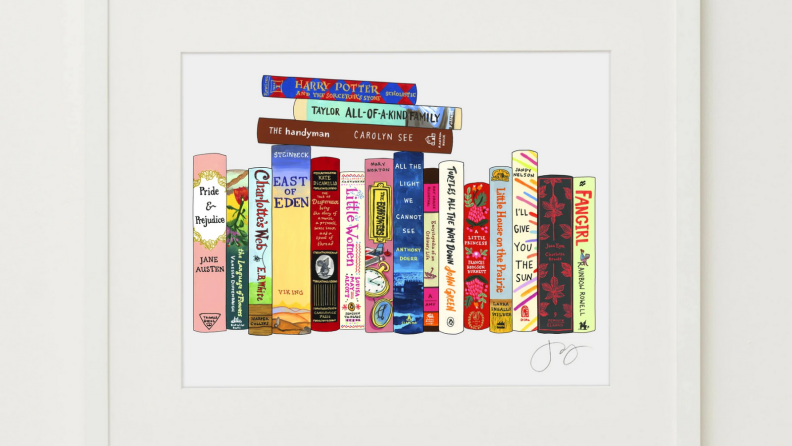 The beauty of books isn't always that they make us feel things, tell stories, or stretch the bounds of our imaginations. Sometimes the beauty of books spills out of the pages and onto the cover, and no one appreciates that beauty quite like illustrator Jane Mount, who sells customizable pictures featuring your favorite book spines. With over 4,000 books to choose from, you can mix and match up to 20 books for a customized and very cute Jane Mount print of books that you love.
Get a custom print from Jane Mount starting at $105
9. This personal library kit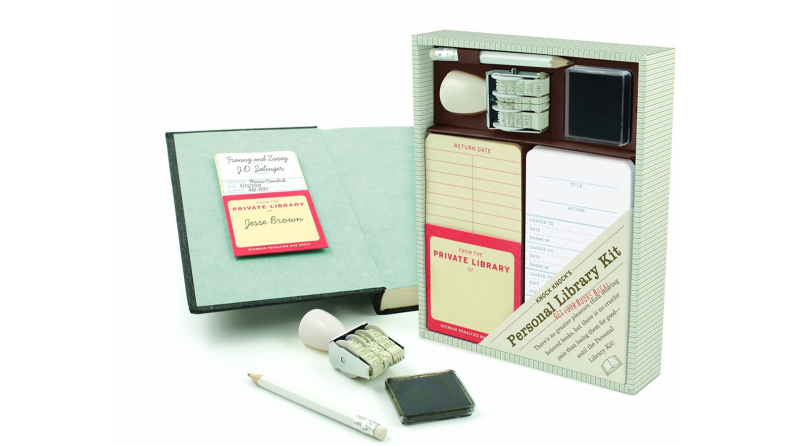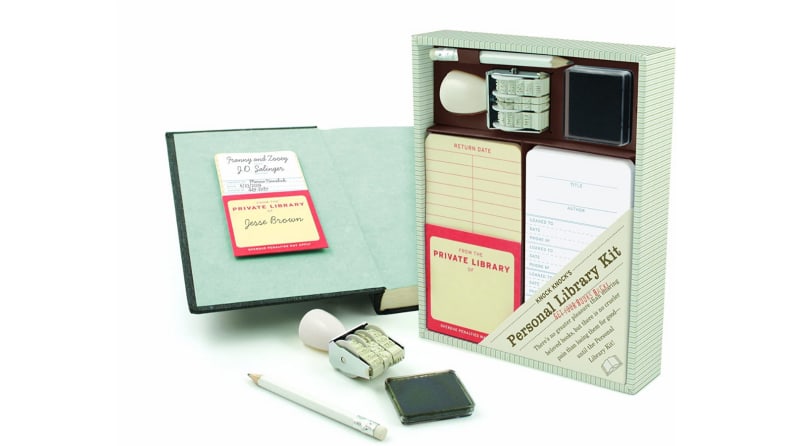 Kids always have aspirations to be multi-hyphenates when they grow up. So when a kid in your life says they want to be an influencer, a doctor, a shoe maker, and a librarian, don't bother trying to tell them how there are only 24 hours in a day, just snag them this kit instead. You may not be able to help them help them achieve their goals for world domination, but you can help them learn how to take meticulous records with the due date stamps, adhesive pockets, and due date cards for their 20 favorite books—whether that's a Doc McStuffins book or Shoemaking for Dummies.
Get a library kit from Amazon for $17.13
10. Prints of your favorite titles
Maybe you're less concerned with emulating your bookshelf and are more interested in honoring a singular book that's shaped you. If so, you should check out these prints, which showcase more than 400 individual books. Also, they're printable! So if you've got an empty frame at home, you can honor your favorite book in a flash. More than 4,000 Etsy reviewers give this shop a 5-star rating, noting that the art itself is gorgeous and high quality.
Get book prints from Etsy starting at $8.90
11. Bookends to transport you to the magical realm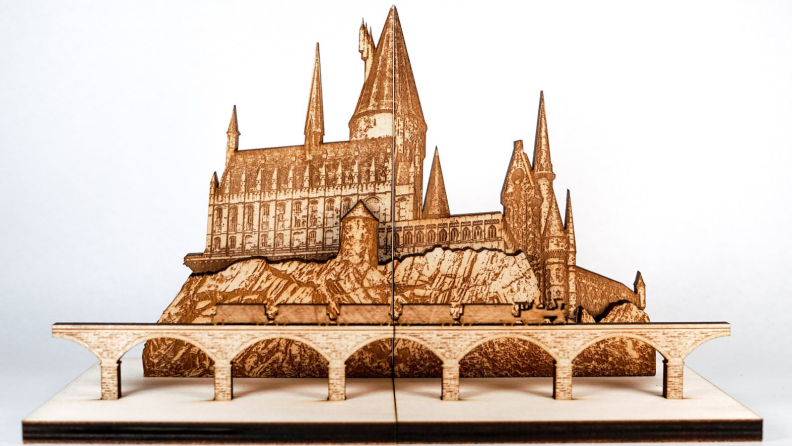 So many of us are still waiting for our Hogwarts acceptance letters (I think there's been a delivery issue with the muggle mail since 1997), but surely they're working on it. While we're all waiting for a chance to go to Hogwarts, you can bring a little bit of the castle home to your bookshelf with these bookends. According to reviews for these beautiful wood bookends, they're strong enough to hold up all 4,224 pages of the seven-book series, which in itself must be the result of magic.
Get Hogwarts bookend from Etsy for $72
12. An adorable cover for your Kindle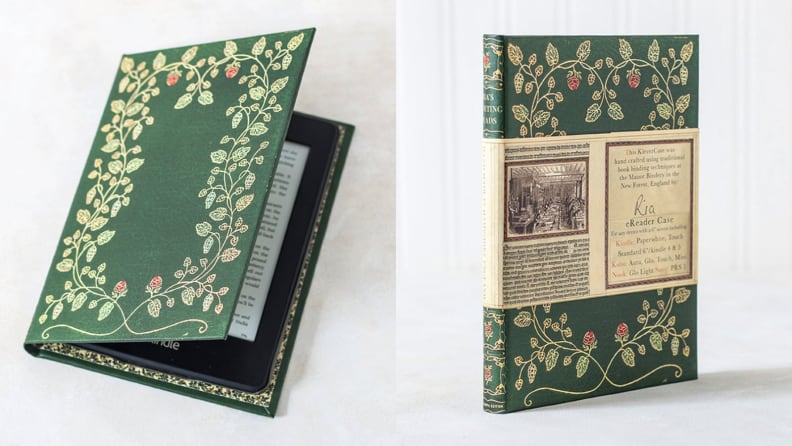 E-readers are great for people that have more titles on their list than they have space for on their bookshelf. But many e-reader fanatics miss out on the joys of cracking open a crisp new book. But with this very cute kindle cover, you can experience the familiar happiness that comes with opening a new book, no matter what book you're reading. P.S. The cover comes in 10 tablet and reader sizes so no matter what size your e-reader is, this case has got you covered!
Get this e-reader book cover from Etsy for $38.57
13. This cult-favorite reading club
Who has time to keep up with the Kardashians when you're trying to keep up with the latest, greatest, and most buzzworthy books?! Book of the Month Club makes that super easy. Books are vetted and you'll be presented with five options every month, allowing you to pick which one sounds the most interesting to you. If you don't have time to keep up with your most recent book, you can always skip a month or two, until you're ready to choose your next book.
Get your first Book of The Month Club book for $9.99
14. This adorable book-themed mug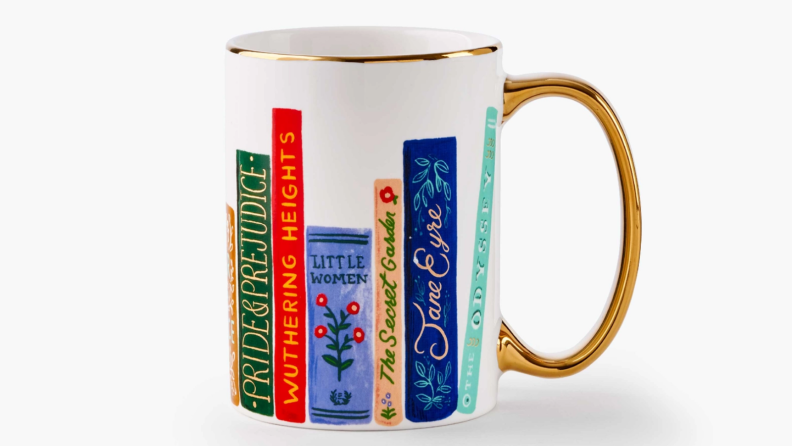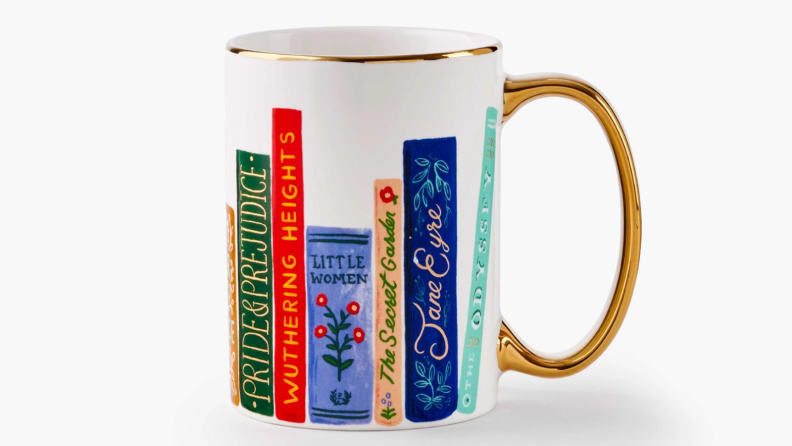 Reading in itself is fun. But reading while curled up with a good warm beverage of your choice? That's next level. If you're like me, this requires a certain mug. If you're looking for the perfect reading mug, this cutie from Rifle Paper Co. is a great option. One of our editors swears by this mug, saying it's cute, functional, and perfectly sized for her morning java fill. Plus, its golden handle makes it stand out among your mug collection.
Get the Book Mug from Rifle Paper Co. for $18
15. A book that literally stars you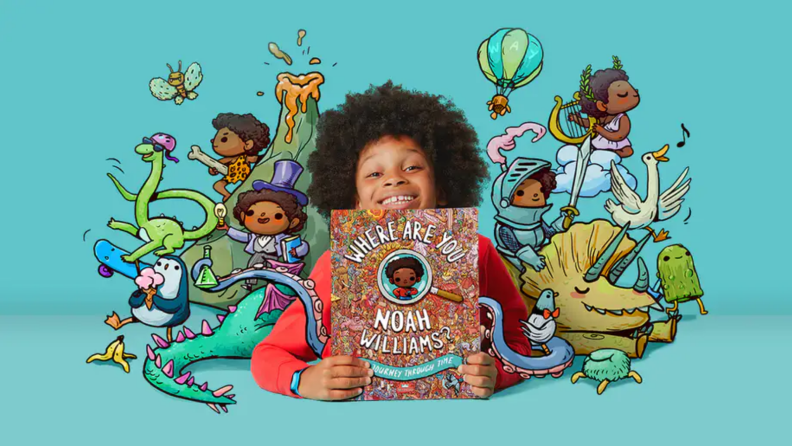 Who cares where Waldo is in that red and white sweater! With Where Are You? kids can literally find themselves in different historical periods in this puzzle book. Aside from the fun of a seek-and-find, they're guaranteed to love the fact that their name goes on the cover and a little avatar of themselves (sans a striped sweater) is hiding in each scene. So next time your child wants to play hide and seek, they can go find themselves in the colorful pages of this customized book.
Get Where Are You...? The Journey Through Time from Wonderbly for 29.99
16. This adorable face mask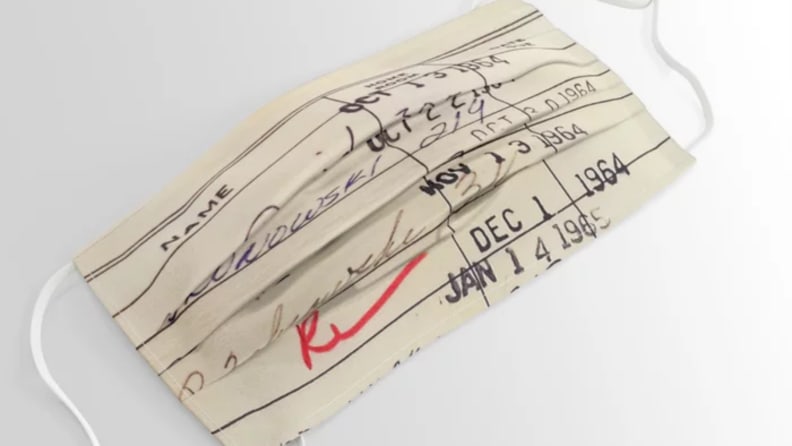 Masks have become the latest must-have accessory. You might as well flaunt your personal style by plastering your love of books all over your face. This mask is loved by nearly 1,500 Society6 visitors, and while it's not one we've tested yet, it's perfect for placing on top of your disposable mask-of-the-day while you run errands. Plus, the site will donate proceeds from every purchase to COVID-19 relief.
Get a Library Card Inspired Facemask from Society6 for $13.59
The product experts at Reviewed have all your shopping needs covered. Follow Reviewed on Facebook, Twitter, and Instagram for the latest deals, product reviews, and more.
Prices were accurate at the time this article was published but may change over time.