Lifestyle
20 clever gifts under $10 everyone will love
Thoughtful and inexpensive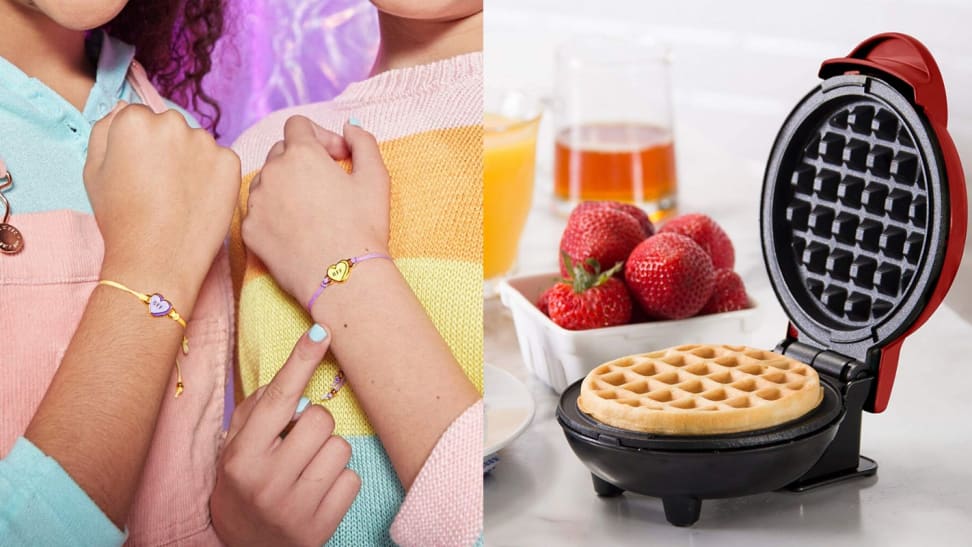 Credit: WowWee / Dash
Shopping for gifts is easier said than done sometimes. It's hard enough to figure out what to get for your loved ones, let alone what to buy for bosses, co-workers, dog walkers, secret Santas, or second cousins twice removed who deserve a little something, too.
Worry no more, because we've compiled amazing gifts under $10 that will make sure everyone in your life gets a little holiday joy this season. 
1. For the kid who loves surprises: Skyrocket Blume Doll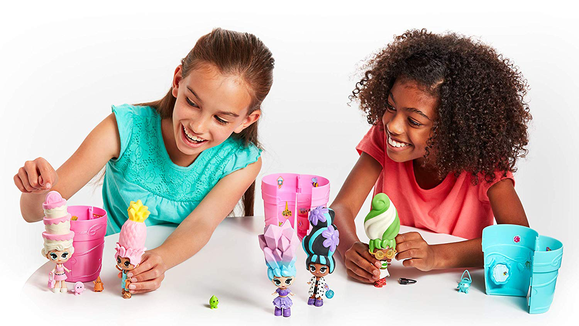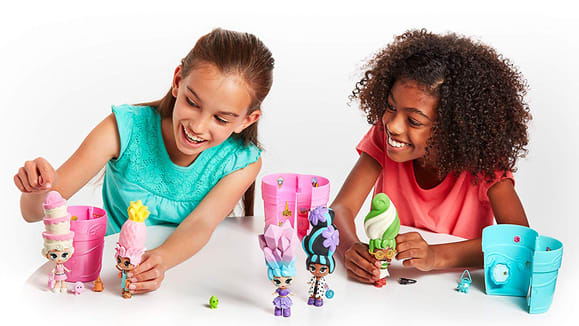 Who doesn't love a surprise? The Skyrocket Blume Doll is one of the hottest toys out there and has more than 5,000 reviews and 4.6-star rating on Amazon. It grows into one of 22 potential dolls as it gets watered, so kids are sure to love it, and it's small enough to fit into a stocking.
Get the Skyrocket Blume Doll at Amazon for $7.99
2. For the person who colors outside the lines: An adult coloring book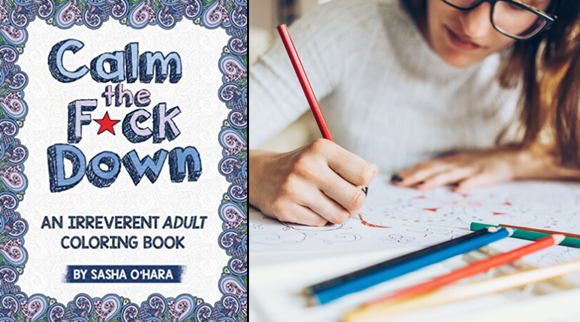 Coloring isn't just for kids—adults can get in on the fun, too. Sasha O'Hara's "Calm the F*ck Down: An Irreverent Adult Coloring Book" is full of 21 single-sided adult color pages full of sassy and amusing sayings like "Home is where the vodka is" and "Suck it up, buttercup." The paperback coloring book, which has a 4.6-star rating out of 12,000 Amazon reviews, includes moderate to hard images like animals, people, fairies, and more.
Get "Calm the F*ck Down: An Irreverent Adult Coloring Book" at Amazon for $4.99
3. For the one who wears the same jewelry: Diamond Dazzle Stik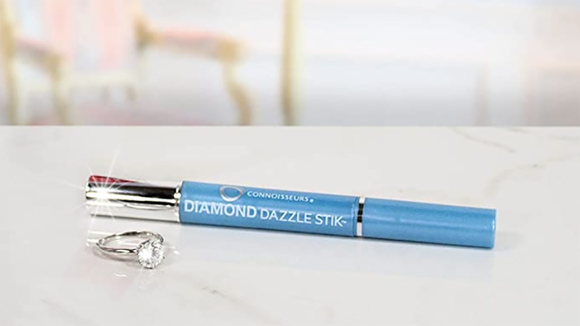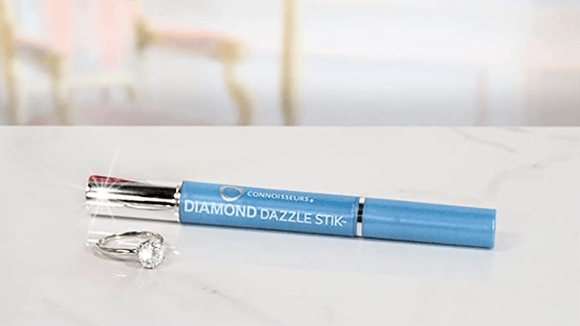 If your giftee wears the same earrings, necklaces, and rings every single day, then their jewelry could definitely use a serious refresh from all that wear. With more than 14,000 reviews and a 4.6-star rating on Amazon, people swear by this jewelry cleaning stick designed to make diamonds shine like new. Reviewers were impressed with how easy it is to use and the massive improvement they've seen in their gemstones.
Get the Diamond Dazzle Stik at Amazon for $8.61
4. For the person who loves to eat their veggies: Ontel Veggetti Spiralizer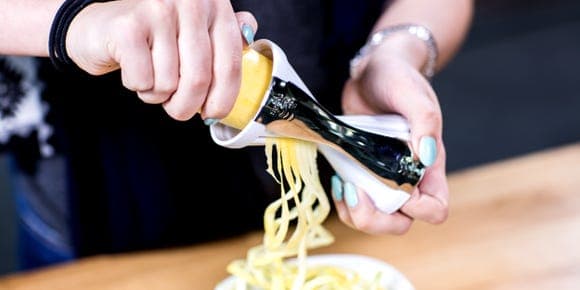 Veggie noodles are all the rage these days, and our favorite spiralizer can help turn your favorite vegetables into pasta form. We were hesitant when we spied an "As Seen on TV" label on this product, but the truth is, it beats out the competition by a long shot.
The 4-in-1 spiralizer is sturdy enough for frequent use and comes with a small brush that makes the cleaning process a cinch. This affordable kitchen gadget can be used on zucchini, spaghetti squash, carrots, and other vegetables.
Get the Ontel Veggetti Spiralizer at Amazon for $9.99
5. For the one who likes sweet breakfasts: Dash Mini Waffle Maker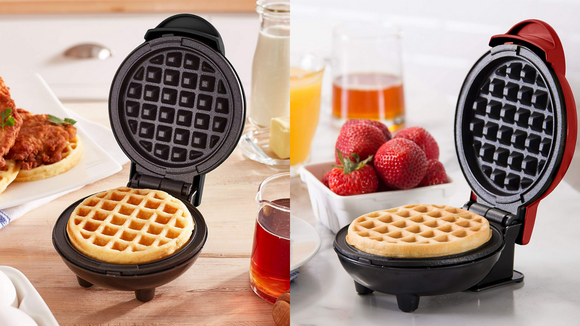 Waffles are one of the best ways to start your morning a la Lesley Knope, and mini waffles are better than regular-sized ones. It's just a fact. They're easier to dunk into syrup and cook faster—meaning you'll be heading to Waffletown faster. The Dash Mini Waffle Maker is one of the best waffle makers we've ever tested, and your giftee will love whipping up waffles for one with it.
Get the Dash Mini Waffle Maker at Bed Bath & Beyond for $9.99
6. For the person who is always cold: A 5-pack of cozy socks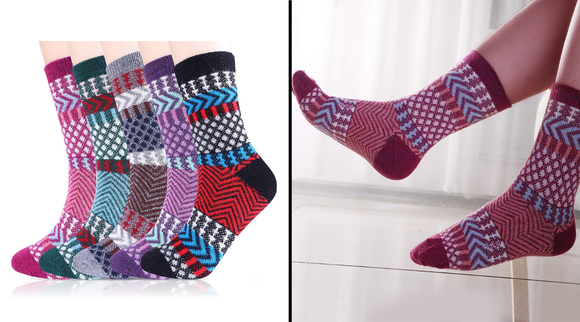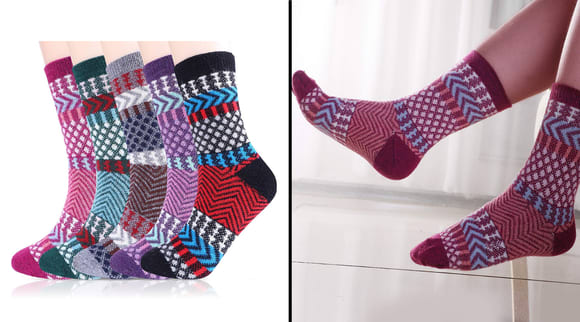 You can't go wrong gifting a pack of comfortable socks. This 5-pack of women's cozy socks clocks in at under $10 and features fun and colorful patterns. Made for women's shoe sizes 5 to 8, the knit wool socks are perfect for relaxing indoors on a chilly day.
Get the Warm Winter Wool Socks (5-pack) at Amazon for $8.49
7. For the one who has AirPods: AirPods case cover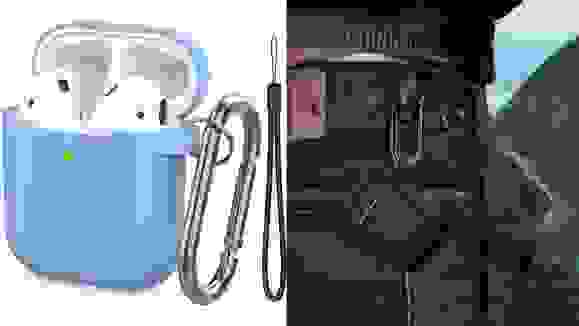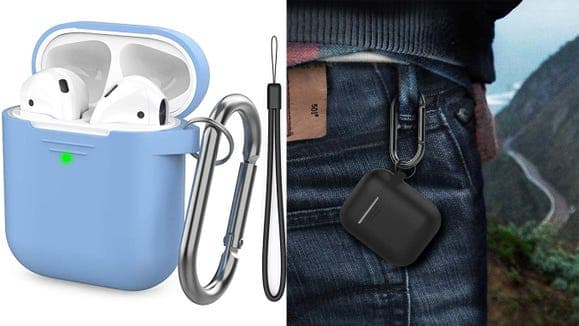 Anyone who has Apple AirPods probably gets nervous about accidentally misplacing these small and expensive buds. The case is so small and easy to lose. But a carrying case they can use to attach their AirPods to their keys or belt loops might calm their woes. With more than 28,000 reviews and a 4.7-star rating on Amazon, people love this silicone case and say it doesn't rip and that it makes them feel more secure. It's also available in several color options. 
Get the AhaStyle AirPods Case Cover at Amazon for $5.39
8. For the person who is always thirsty: SipWell Stainless Steel Drinking Straws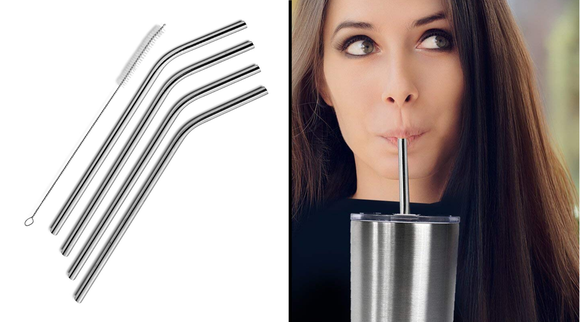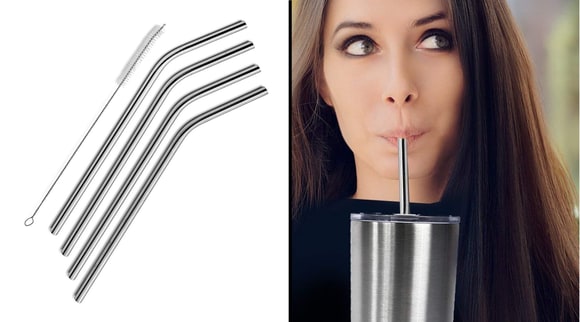 Our best value reusable straws are SipWell's Stainless Steel Drinking Straws. This four-pack is ideal for someone who is trying to use less plastic—or for the person who is always sipping on iced coffee. The straws can be tossed in the dishwasher for easy cleaning and measure roughly seven to eight inches from top to bottom. 
Get the SipWell Stainless Steel Drinking Straws (4-pack) at Amazon for $8.89
9. For the one who runs their dog's Instagram: Pooch Selfie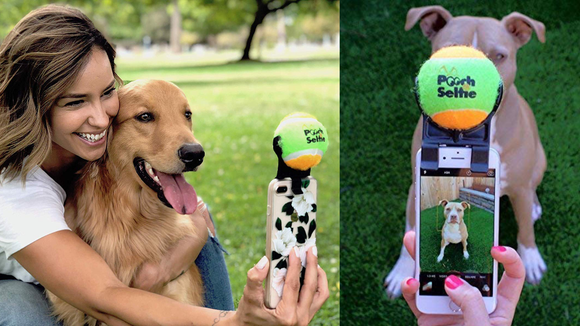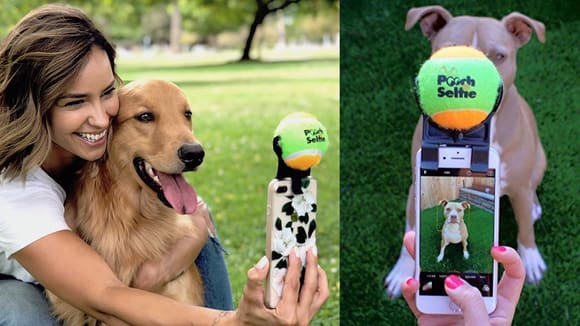 If your recipient is absolutely obsessed with their dog (I mean, who isn't?) and, more importantly, snapping pictures with them, then they need this selfie assistant. The Pooch Selfie is an ingenious tennis ball that clips to the top of your giftee's phone, so they can finally take the perfect selfie with their pooch. It's more of a gag gift, but it has more than 1,00 positive reviews on Amazon with reviewers claiming it actually works—well, depending on the dog.
Get the Pooch Selfie at Ace Hardware for $9.99
10. For those who enjoy a challenge: The "Of Course!" book of riddles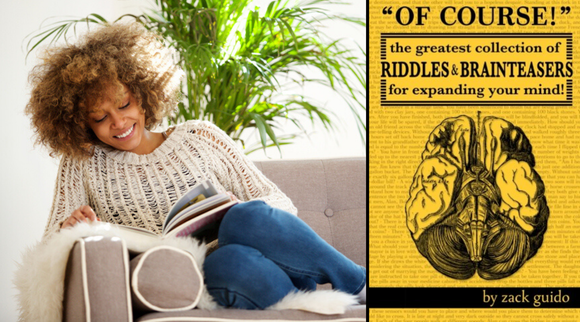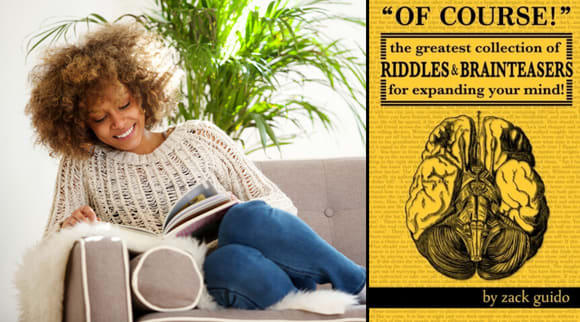 Some people like their Sudoku and coffee in the morning, while others like puzzles and crosswords. A brain teaser book is perfect for keeping anyone's mind sharp, killing time while traveling, entertaining kids, or just relaxing on their own.
Get the "Of Course!" Book of Brain Teasers at Amazon for $9.95
11. For the cat lover: "Crafting with Cat Hair"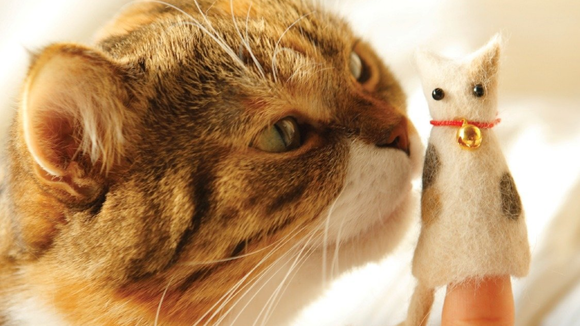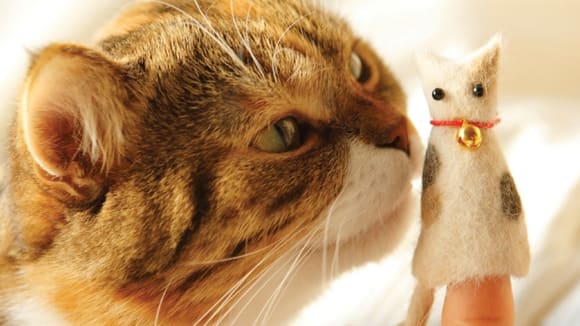 Your recipient may love their cat dearly, but they don't love all the hair they shed every single day. But with this gift they can finally put their feline's fur to good use with a little crafting. It might seem like a novelty gift for the cat-obsessed owner, but could become the perfect hobby or the cat owner who spends their free time crafting.
Get "Crafting with Cat Hair" at Amazon for $9.94
12. For the person who loves to relax: TheraFlow Foot Massager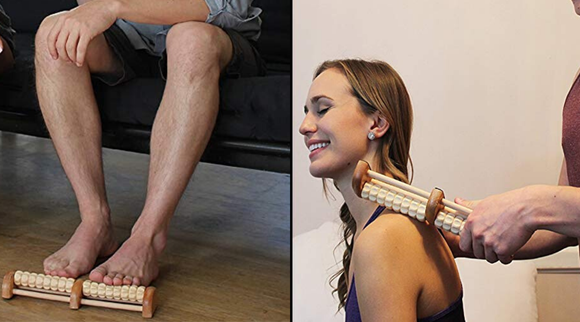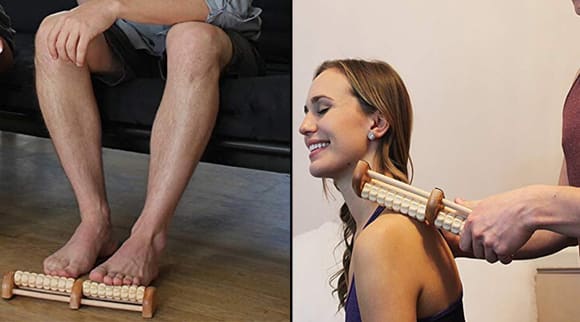 Massages can be expensive, and they definitely don't cost less than $10. However, if you're looking for a more affordable way to gift your friend or family member a little rest and relaxation, the Theraflow Foot Massager will get the job done and then some. 
The wooden roller has nubs and grooves designed to reach even the achiest spots like the arch of your foot, heels, and more. However, it isn't just for feet, either. They can use the massager on their hands, back, and other parts of the body.
Get the TheraFlow Foot Massager at Amazon for $9.99
13. For the one who loves napping: Nidra Deep Rest Eye Mask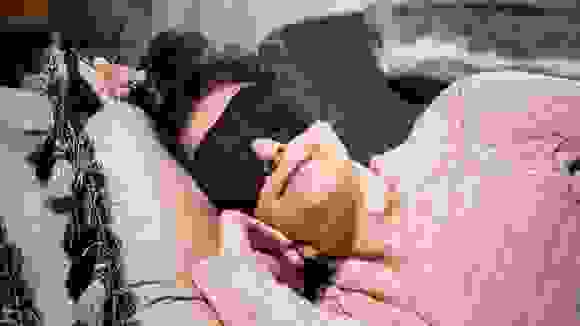 For some of us, the only way to reach a REM cycle is to wear an eye mask to block out any sliver of light. When we tested the best sleep masks on the market our tester referred to the Nidra Deep Rest eye mask as a personal blackout curtains for your eyes. That's why it's the best. If your recipient is in perpetual need of some rest after the stress of the holidays (and life), treat them to this eye mask.
Get the Nidra Deep Rest Eye Mask at Amazon for $6.95
14. For the person who loves to read: Leather Bookmark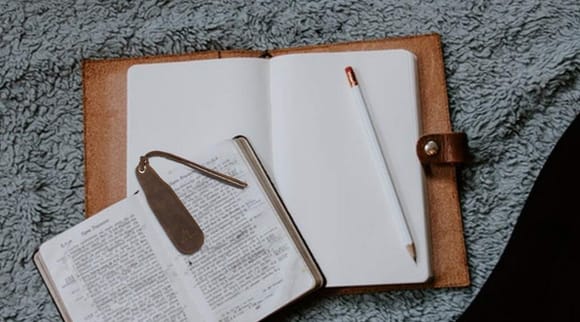 Bookmarks might be one of the simpler gifts on this list, but they're also among the most useful. Whether for work, school, or leisure, everyone needs a durable bookmark. Made from full-grain leather, the navy-colored bookmark comes with a tassel attached to the end, so the gift recipient can easily pick up where they left off. 
Get the Jagucho Leather Bookmarks, 3 Pack at Amazon for $8.99
15. For the one who wears makeup: Makeup removing cloths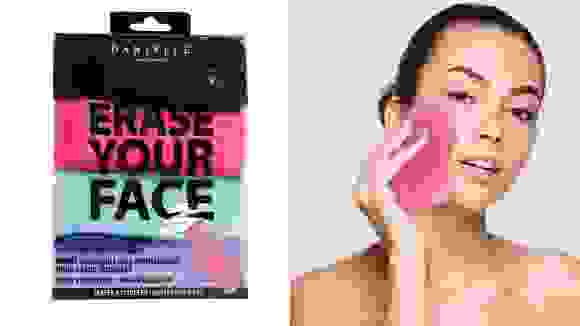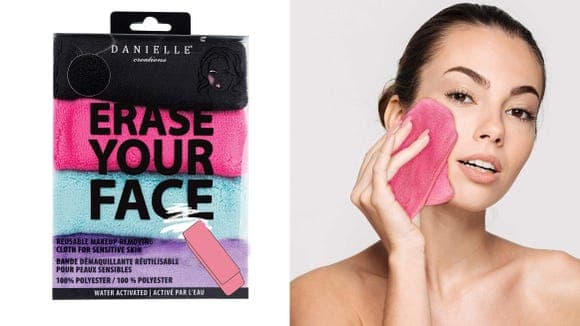 Give your giftee a way to remove their makeup without irritating their eyes and skin like they have been with traditional disposable wipes. More than 7,000 Amazon shoppers have opted to use these reusable makeup removing cloths instead, which they say removes their makeup without too much scrubbing even after washing them plenty of times.
** Get the S&T Always Off Reusable Makeup Remover Cloths, 5 Pack at Amazon for $7.99**
16. For the first-time shaver: The Billie Starter Kit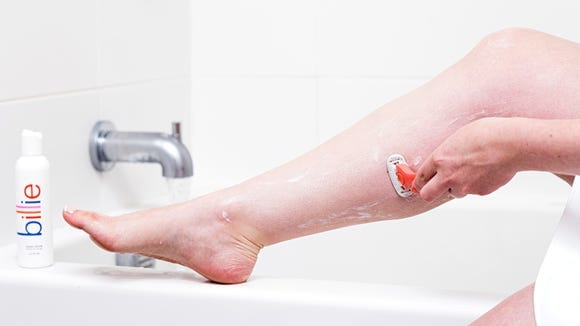 A quality razor can be hard to come by. If you know someone who is on the market for a new razor, the Billie Starter Kit is a great place to start. It comes with a Billie handle, a magnetic holder, and two 5-blade razor cartridges. Not to mention, the razor provides a close shave and is easy to maneuver.
Get the Starter Kit at Billie for $9
17. For the one who likes to doodle: Scratch Art Mini Notes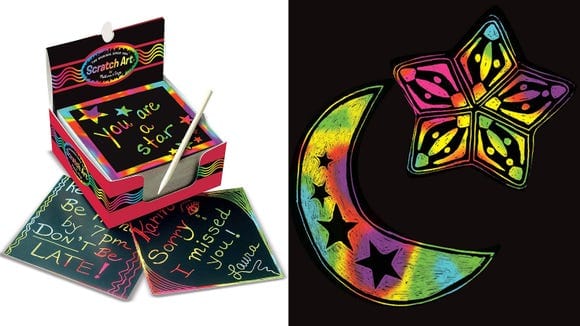 Take your giftee's doodling to the next level with these Scratch Art Mini Notes. They appear as normal paper, but when used leave behind a rainbow of color wherever you draw. It'll make leaving notes more fun and add a pop of color to daily drawings.
Get the Melissa & Doug Scratch Art Box of Rainbow Mini Notes at Amazon for $5.99
18. For the spa fan: Threshold Performance Bath Towel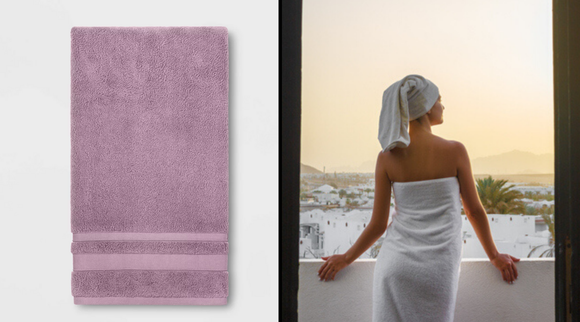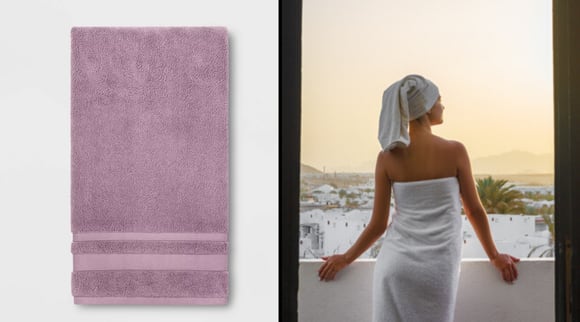 There's not much like stepping out of the shower and drying off with a plush and cozy bath towel—and Target's price hits just right when it comes to a great holiday gift under $10. The Performance Bath Towel is made from OEKO-TEX certified cotton and comes in 15 color options your relative or friend will love.  
Get the Threshold Performance Bath Towel at Target for $8
19. For the one who's a runner: BodyGlide Anti-Chafe Balm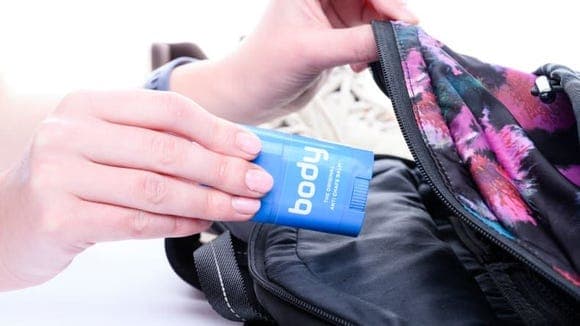 We've all experienced painful chafing at one point or another. It's not fun. And if you're giftee is an extreme runner or someone who has dealt with chafing their entire life, then they know it far too well. BodyGlide is an anti-chafe balm that could literally save their life. We tried it and found that it lasts an incredibly long time and kept thighs chafe-free during a half marathon (that's over two hours of running!).
Get BodyGlide at Amazon for $9.99
20. For those who love lip balm: Burt's Bees Kissable Color Holiday Gift Set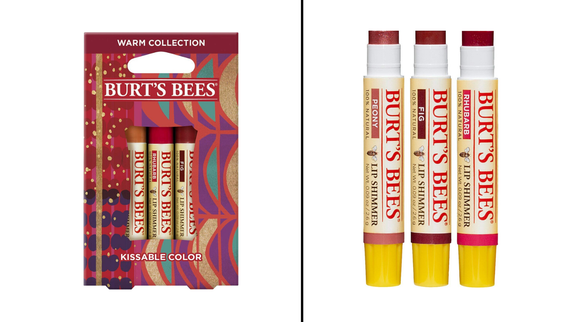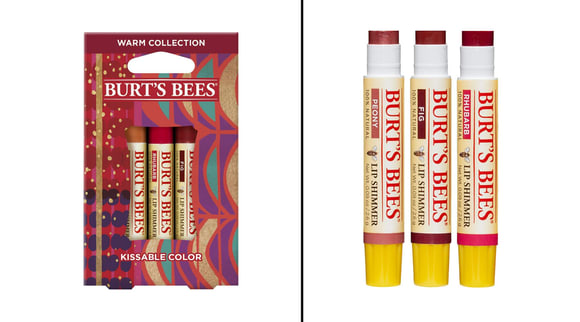 The Burt's Bees Kissable Color Holiday Gift Set comes with Burt's Bees lip shimmer in three different shades including Rhubarb, Fig, and Peony. These make a great stocking stuffer and are also perfect for tossing in their work bag or travel bag.
Get the Burt's Bees Beeswax Bounty Fruit Gift Set (5-pack) at Amazon for $7.91
The product experts at Reviewed have all your shopping needs covered this holiday season. Follow Reviewed on Facebook, Twitter and Instagram.
Prices are accurate at the time of publication but may change over time.