CES 2019 proved that a wave of innovation is coming for your makeup drawer, from brands big and small. And it appears we're well past the novelty phase of "stick a WiFi antenna on everything" and headed towards some seismic changes for the beauty industry.
Following a trend we noticed last year, personalization continues to be the name of the game, with brands looking to give their customers more insight into their skin, hair, and bodies than ever before, as well as tailored solutions to fit every need. From 3D-printed sheet masks to wearable pH sensors and smart fitted bras, these are the beauty and style products of the future that you'll actually want to use.
A sophisticated skincare applicator that vanishes hyperpigmentation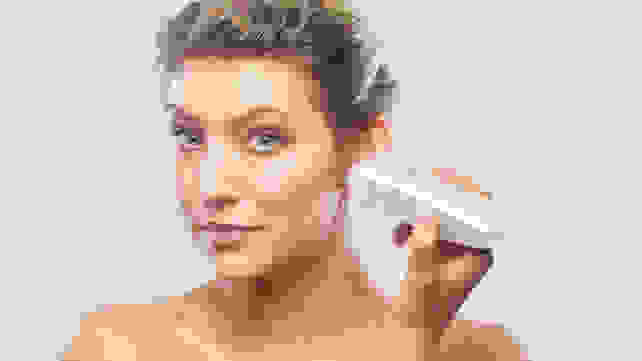 Procter & Gamble's startup studio P&G Ventures launched a dual skincare-beauty solution that had crowds gathering in their booth for a demo. Unlike traditional cover-up applicators and dark spot correctors that target wide swathes of the face, Opté Precision Skincare is, well, incredibly precise, combining an LED scanner, camera, minicomputer and micro-printer in one device that targets and corrects age spots and other hyperpigmentation with tinted serums.
If this sounds complicated and expensive, it likely is—but the results are stunning, particularly for a non-surgical, laser-free skincare treatment. Dark spots appear to vanish under the applicator, but there isn't a trace of makeup or off coloring on any of the surrounding skin, and the serums work to improve skin tone over time. Opté can even match over 99% of skin tones with just three different formulas. The product should be on the market by the end of the year, so get ready to dive into the no-makeup look.
A custom sheet mask printed just for you
If you can't be bothered to maintain a multi-step skincare routine and prefer popping on a single face mask, Neutrogena has you covered with MaskiD, a custom printed sheet mask that has everything your skin needs in the specific areas it needs them. The mask utilizes last year's Skin360 system, a hardware scanner that clips to your iPhone's camera and analyzes your skin's health like a mini dermatologist, making product recommendations from the connected app.
What MaskiD introduces to the equation is an end product—just snap a 3D selfie on their app, use data from your Skin360 or take a quiz to input your skin needs, and have a custom-fitted sheet mask sent right to your door.
While the masks' colorful zones make the wearer look more like a luchador than an Instagram influencer, the beauty is in the process—and in this case, it's an easy one. I'm skeptical that specific products will stay soaked into certain parts of the mask and not others (as anyone who's ever pulled a fully-soaked mask dripping from its package would be), but we'll be able to find out for ourselves how well they work by year's end.
An app that lets you see into your skin's future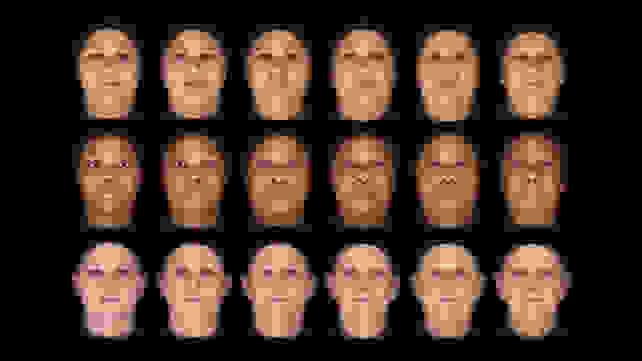 If you're a skincare skeptic, Olay wants to scare you straight. Among a spread of innovations and product they've announced CES is their Future You Simulation, an app developed by P&G and Canfield Scientific that uses three different algorithms to simulate what your skin may look like in the future in a variety of situations (say, if you use a daily SPF or not). And no, this isn't just FaceApp—the algorithms take into account age, location, ethnicity, lifestyle, and a variety of other factors to paint as accurate a picture as possible.
It's a gimmick, but a fun one, and appealing to vanity may just convince people to take care of their skin once and for all.
A wearable sensor that tracks your skin pH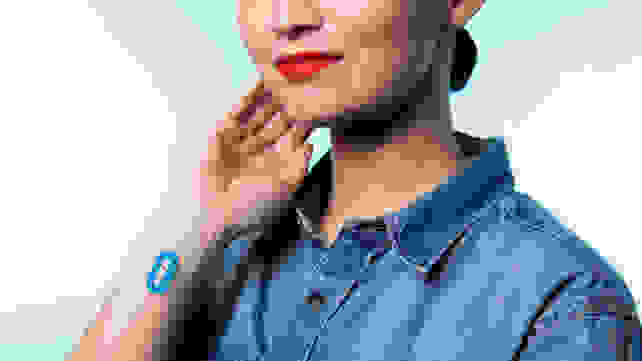 Following the launch of its My Skin Track UV sensor last fall, L'Oréal has announced My Skin Track pH, a wearable skin sensor that tracks skin pH in real-time, giving users inside into what their lifestyles, products, and habits have on their skin. Many common conditions, from regular sensitivity to eczema and acne, are related to imbalanced skin pH, and this tool will empower wearers to understand what is—and isn't—helping their skin.
Simply place the sensor on your arm and wait 5-to-15 minutes while your micro-sweat is detected. Then scan the sensor with your smartphone to get a reading on your personal pH levels, as well as insight into what it means for your skin health. While this tool is being distributed to dermatologist offices first, you should expect to see it commercially available soon after.
A smart bra that helps you find the perfect fit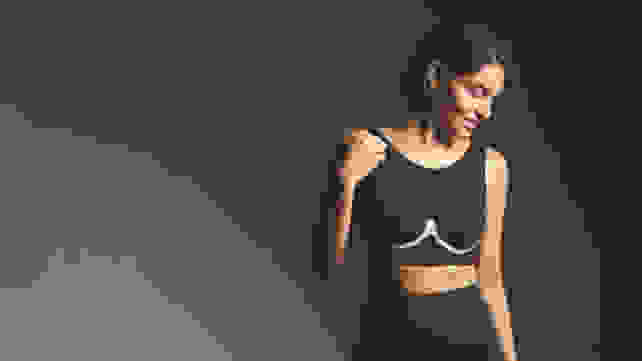 Almost every woman has, at some point in her life, been told she's wearing the wrong bra size. While companies like ThirdLove have tried to make finding the right sizes simpler with online quizzes, intimates brand Soma is going to achieve much greater accuracy with the Innofit, a bra equipped with sensors that give an instant read on key measurements needed to get the perfect fit. The technology was originally developed by Like A Glove to help women find jeans that fit them across brands, and its application in bras is an exciting next step.
The Soma Innofit cuts out the inaccuracies of traditional tape measuring (it can measure breast volume in a way tape can't) and the invariably awkward bra fitting process, while also guiding women towards the bras that would suit their measurements best. It connects to a proprietary app via Bluetooth, and will soon be available to purchase online for just $25 or use in Soma stores.
As these products roll out, we'll be testing them in our own labs and lives—so check back to see how they stack up.
Our editors review and recommend products to help you buy the stuff you need. If you make a purchase by clicking one of our links, we may earn a small share of the revenue. Our picks and opinions are independent from any business incentives.