Lifestyle
Is mega-popular Fabletics activewear actually worth it?
The Kate Hudson-owned brand offers enticing prices on cute clothes—but is the subscription a good deal?
Credit: Reviewed / Jackson Ruckar & Naidin Concul-Ticas
We at Reviewed are just as curious about those flashy products we see in our Instagram feeds as you are. For our 'As Seen On IG' series, our writers buy them and put them through their paces to find out if they're actually as good as they look online—or too good to be true. Spot one that we've missed? Email us at AsSeenOn@reviewed.com.
There are people who are wholeheartedly devoted to their fitness routine. They take gym selfies featuring their impeccable six-packs and tweet to the world that they go to the gym everyday at 5 AM. Then there are people like me, who find it more exhilarating to spice up their favorite mac and cheese than to beat a personal fitness record.
But one day it dawned on me that I had been paying for a gym membership for an entire year and had only gone a handful of times. It was burning an unnecessary hole in my wallet. Not to mention, I was not feeling good about my body image. I knew I needed to make a change. So I became that person who decided on January 1: "This is going to be my year! Move aside, gym regulars, there's a new fitness junkie in town!" Okay, I didn't become a fitness junkie, but I now go to the gym way more often than I used to—and I partially attribute that to my discovery of Fabletics.
What is Fabletics?
Fabletics is an athleisure and activewear brand that offers a subscription for a workout outfit each month for about $50. An ad on Instagram touted an introductory "two pairs of leggings for $24" deal. That's what initially piqued my interest. What better motivation to work out more than having new workout clothes to work out in? Then I discovered something that honest-to-goodness made me pull the trigger on signing up. The founder of the clothing line is Kate Hudson—you know, the shining star in the movie How To Lose A Guy In 10 Days. I love Kate Hudson and her movies. I have no shame. And to find out that she had a clothing line… well, I had to give it a try.
How does Fabletics work?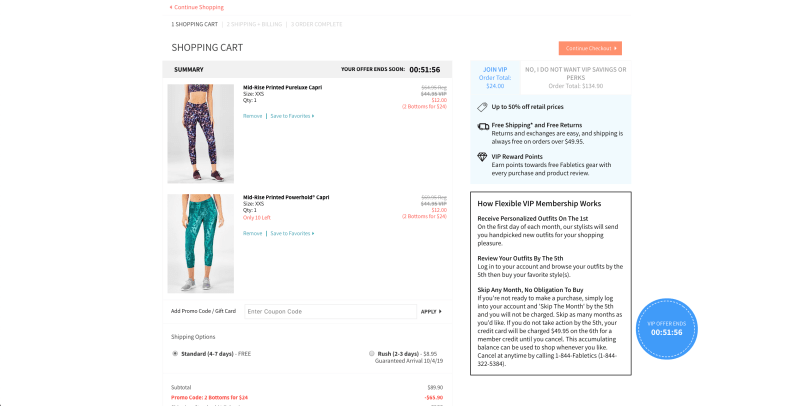 In order to get the $24 deal, you have to sign up to be a VIP member. That's where they get you. Being a VIP member means you commit to paying Fabletics $49.95 a month, for which you may select a "curated" outfit—typically, a coordinating top and bottom—from about 100 options shown on the site. On the first of the month, you receive an email prompting you to select your month's outfit. If you have not made a selection by the fifth of the month—yes, only five days later—Fabletics charges your card the $49.95, leaving you with a store credit to spend on items in the store. In that same five-day window, you may also log into your account to "pause" your subscription, skipping that month's purchase (but only that month's), which will avoid the charge. Fabletics also permits you to cancel your subscription at any time.
What do you get with your Fabletics membership?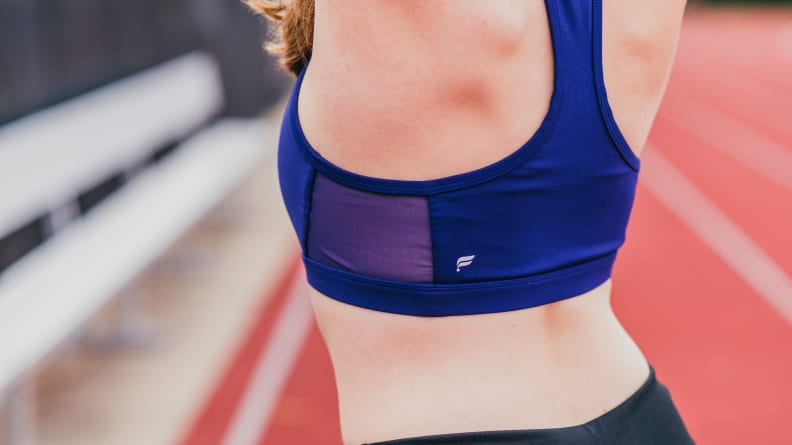 When you sign up with the two for $24 leggings deal, you also have the, ahem, opportunity to purchase other clothing, discounted at up to 50 percent off. This could be a very generous offer if you're looking to fill out your workout wardrobe—or just a tactic to get you to spend more than you intended to. Indeed, Fabletics uses all sorts of "dark patterns," or tricks that entice you into shopping more, from a "bonus" discount spinning wheel that—shocker—lands on that "50% off" deal that everyone gets as a new VIP; a splash screen after you click to Checkout that proclaims, "Wait! Don't miss out on these best-selling styles!" in red print, with those temporarily discounted items displayed in a grid; and a countdown clock that imparts a sense of urgency to buy stuff right now or risk losing out on the discounted prices.
After you redeem the introductory deal, you're enrolled in the monthly subscription, a good value if you're someone who typically spends way more than $50 a month on workout outfits. Further, members are offered reduced prices on everything in the store. The leggings that I purchased are about $50 and $65 at retail value; the VIP membership makes them about $40 and $50. This is pertinent if you don't end up selecting a monthly outfit and have a $50 credit to spend, or if you just want to shop on the site in general. You don't have to be a member to shop at Fabletics, but you'll pay more for the clothing as a non-member.
If you have not made an outfit selection within the first five days of the month, Fabletics charges your card the $49.95, leaving you with a credit to spend on items in the store.
Some other VIP perks worth mentioning: I referred a friend to the VIP membership and I received $40 more towards a Fabletics purchase, which was an awesome bonus. Additionally, Fabletics has a reward system that allows you to earn points. You earn two points for every dollar that you spend and can review the items you purchased for 20 points each as well. You may trade these points in for products. Accessories like socks or headbands are about 300 points, while leggings or workout tops are around 2,000.
How can you get the most of your Fabletics membership?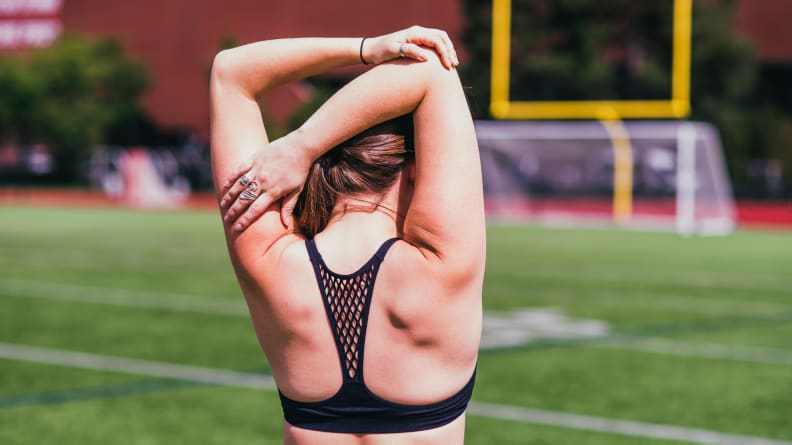 Taking advantage of buying curated outfits will save you a lot of money as a member—providing you find one you like during the selection window, and you want to be spending $50 a month on new workout clothes. If you don't want new stuff (or to spend the cash) every month, you have the option to skip the month altogether, pay nothing, and still enjoy the benefits of VIP membership in the future. The only catch (of course) is that you have to skip the month within the first five days of the month, otherwise the site will charge you the full $49.95. I learned that the hard way. I didn't want a curated outfit right away after getting my leggings, so I got stuck with the $50 credit to spend. Since then, I've been good about "pausing" my membership because it allows me to maintain my VIP membership status and VIP prices without spending money. The hard part is remembering to actually skip within the first five days of the month. Fabletics is kind enough to send an email reminder—but to be honest, the company sends a lot of emails—like three emails a day—so it's easy for the first-of-the-month one to get lost in the shuffle. For that reason, I set reminders on all of my calendars just in case.
Fabletics sends a lot of emails—like three emails a day—so it's easy for the first-of-the-month one to get lost in the shuffle.
How do Fabletics' curated outfits work?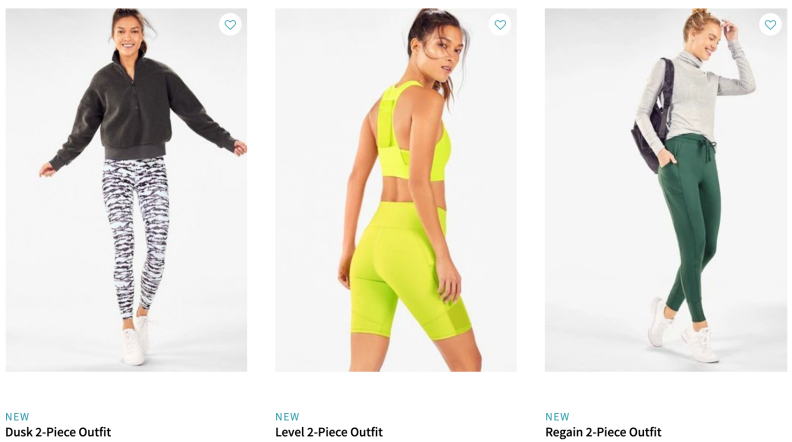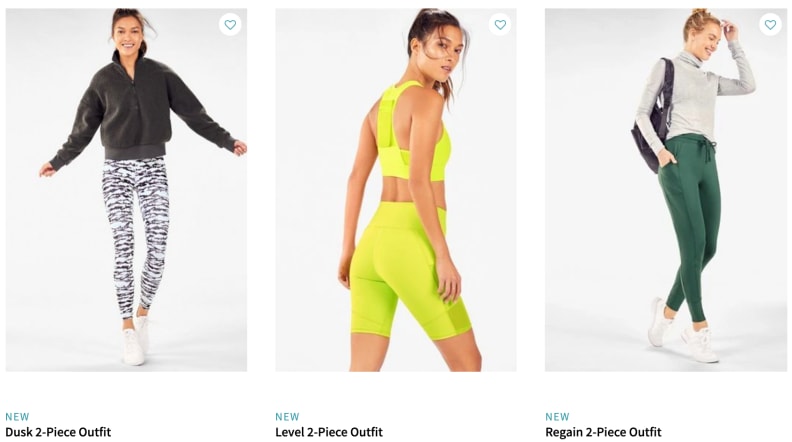 When you sign up to be a VIP member and agree to the $50 monthly subscription fee, you share some details about your fitness routine, your preferred fabric colors and prints, where you like to work out, and information on your size and body type for optimal fit. Fabletics claims to use this information in queuing up your curated outfits each month. To be honest, I'm not all that interested in curated outfits to begin with. When I signed up, I just wanted a few new workout outfits for a good price, and then I was done. In general I don't love the idea of matched sets, and you can't mix anything up in the curated outfits. What's more, when you click through the email to the site to see the outfits "curated" for you, you're met with over 100 options. It's possible they are ranked in an order based on the answers you gave on your membership questionnaire, with the outfits that best meet your preferences show first—I can't know that without comparing my picks to another member's. And while some might appreciate having over 100 choices for variety, I found it daunting and unappealing to sift through.
If you select an outfit, you can try it on at home, with specific return options within 30 days if you aren't satisfied.
If you select an outfit, you can try it on at home, with specific return options within 30 days if you aren't satisfied. You may do an online exchange for a different size or style at no cost. You may return the whole outfit online, for a store credit of $49.95, or if you return part of an outfit only, receive store credit for the promotional value of that item as determined by Fabletics. You may also return items to a Fabletics store, where you can also make an even exchange (a benefit because you can try stuff on in person), if you happen to live near one of its 35 locations. It should also be noted that if you buy an item with store credit, you'll be refunded store credit—you can't get your money back. If you buy items separately from the monthly outfit, you can get your money back, and may or may not be charged a $5.95 "restocking fee"—it's mentioned in the return policy but I live-chatted with three agents, two of whom told me that there is no such fee. The 30-day return policy does not apply to clearance items purchased a la carte, which are final sale—I bought a top for $10 that turned out to be too large, and I'm stuck with it. (Note the cute off-center knot in the photos throughout this piece.)
Is Fabletics good quality?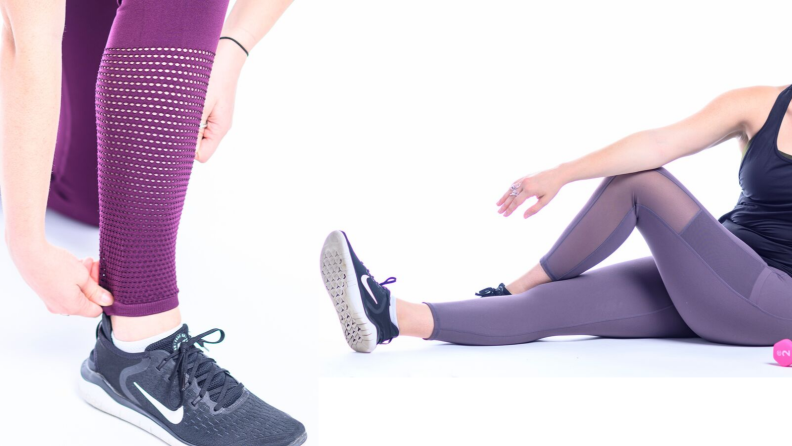 The question of what you get, no matter which price you spend to get it, is important. I'm happy to report that the leggings I received are high-quality, on par with Lululemon but without the insane price tag. I practically live in my leggings from Fabletics. They're so comfortable and flexible, and they pass the "bend over and see if your underwear is showing through your leggings" test with flying colors. They're great quality, and not to mention really cute. As I don't love bold colors or patterns in my workout clothes personally, I chose really simple styles. Even so, my leggings have subtle, chic features that make them stand out from other pairs I own, with a sheer stripe down the side or a funky netting feature that also makes them more breathable than other leggings. And if I felt like getting more adventurous with my leggings, Fabletics has so many options with really fun patterns.
The leggings I received are high-quality, on par with Lululemon but without the insane price tag.
I also bought four workout bras that I love. Two of them are super supportive for high-intensity workouts, and the other two are not as much but are fine for low-intensity exercise like walking or stretching. To make it easy to find the right bra to suit your needs, the site separates the sports bras into sections based on low-, medium-, or high-impact activity. All of them are really stylish and made from nice, durable materials.
I'm very satisfied all-around with my purchases. Getting my new workout clothes made me want to show them off at the gym and I finally started going regularly. It wasn't the clothes alone that gave me the ultimate push, but it definitely helped me by making me feel more comfortable and confident at the gym.
Is Fabletics easy to cancel?
Fabletics has come under fire in the past for its tricky sales tactics and being impossible to cancel. If you want out of the VIP membership, it's not as easy as pressing a button, unfortunately. That said, it's not the hardest thing in the world, either. You must live chat—available seven days a week between 9 AM and 9 PM eastern time—or call an agent, available 24-7, so it's relatively easy to find someone available to complete the action. Naturally, whomever you speak with will try to suck you back in by offering incentives to stay an active VIP member—mine offered me $10 store credit. But stay strong and hold your ground! You'll be done within five minutes.
Is Fabletics worth it?
The two leggings for $24 deal is the biggest score in my opinion. The leggings that I purchased are typically $49.95 and $64.95 at retail value. The VIP membership makes them $39.95 and $49.95, but the one-time membership signup deal makes them $24 total (I saved more than $90!). The curated outfits also save you a ton of money. A curated outfit costs $49.95, but if you bought the same outfit in a non-curated order, you could pay $44.95 for a pair of leggings and $24.95 for a sports bra. That saves you $19.95 as a VIP member. As a non-member, you'd pay way more than that: up to $70 for each item. However, if you're not on top of your membership, either by choosing your outfits or opting to pause each month, you could quickly end up with hundreds of dollars in Fabletics credit you didn't bank on.
Should you try Fabletics?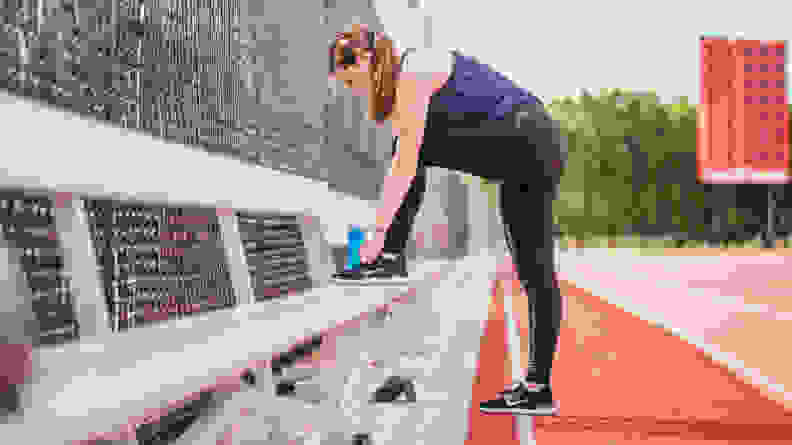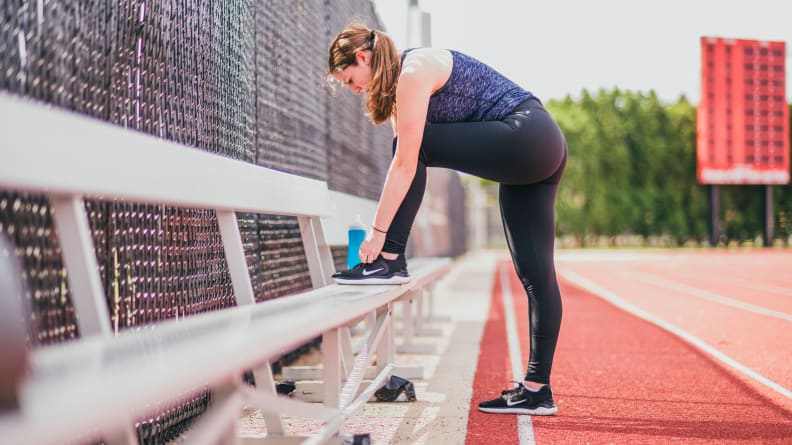 If you want to regularly have new workout apparel, Fabletics could work for you. The pause feature makes it a very flexible and easy commitment—as long as you remember to pause if you don't want to buy anything. For me, I bought all of the workout clothes I needed in the first couple of months so my membership became unnecessary. But I really enjoyed the high-quality apparel that I received, and I continued to maintain my VIP status by pausing every month. One day when I need a new sports bra or leggings, I'll no doubt dive back into my membership.
The product experts at Reviewed have all your shopping needs covered. Follow Reviewed on Facebook, Twitter, and Instagram for the latest, deals, product reviews, and more.
Prices were accurate at the time this article was published but may change over time.
More As Seen On product reviews