Lifestyle
The 11 best gifts you can buy at Paper Source
There's a reason I've been obsessed with the store for years.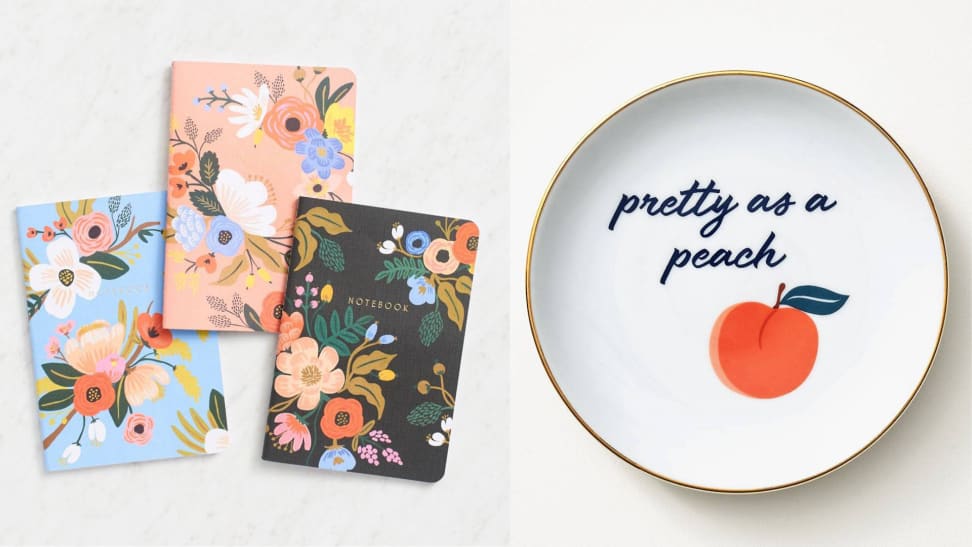 Credit: Paper Source
As someone who's about to enter my 30s, I'm firmly rooted in the celebrating-weddings-babies-and-repeat phase of my life. That means buying gifts, and lots of them.
Registries are always my first stop, but if there isn't one, or I'm looking to supplement with a little something extra, I inevitably turn to Paper Source. It's been a consistent retailer through every life event I've celebrated—and a place to treat myself from time to time (or, rather, way too often). The items they sell are high-quality enough that I feel confident in gifting them for special occasions, and affordable enough to fill a cart (relatively) guilt-free. Plus, most of it is just so freaking cute.
I have dropped more money into the Paper Source coffers than I care to admit, but it has provided me with some valuable insights into the best gifts to buy for birthdays, showers, bachelorette parties, housewarmings, graduations, holidays, and even for no reason at all. Here are my favorite finds, and what's at the top of my wishlist for my next trip.
1. For literally anyone: Custom stamp gift set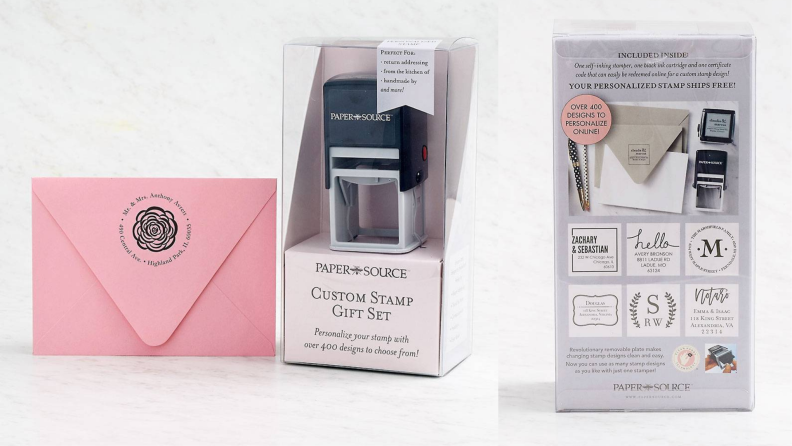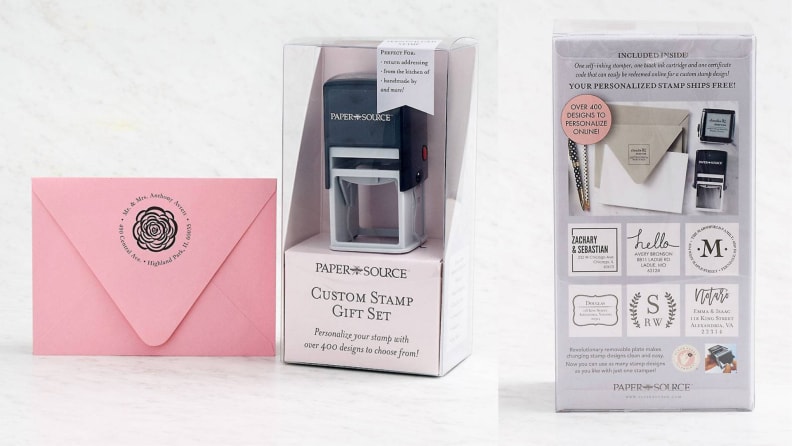 The Custom Stamp Gift Set is—hands down—my favorite gift to give. (I even stock up so I always have a few on hand.) For the very reasonable price of $39.95, it's as personal as a truly custom gift, without the gamble that you miss the mark on grasping the recipient's style. Simply gift them the stamp and ink pad set, and they can go online to redeem a coupon code for one free stamp that's shipped to them by mail.
I've seen half a dozen of these stamps come back to me as return address labels on Christmas cards and save-the-dates from newly engaged couples, as well as thank-you notes for baby showers and housewarming parties. The best part is that when a couple changes addresses or decides they want to add a "This Book Belongs To" stamp in their child's new library, they can easily purchase another stand-alone stamp to either swap in or add to the rotation.
Get the Custom Stamp Gift Set for $39.95
2. For the newly employed: Kate Spade office supplies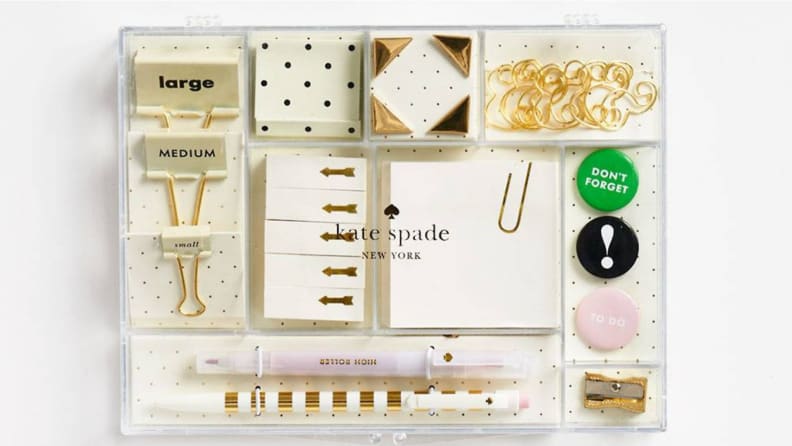 Whether it's a new grad starting a first job or a friend moving on to a better opportunity, cute office supplies can make the transition all the more exciting. Complete with binder clips, push pins, sticky notes, magnets, and more, this Kate Spade Office Supply Tackle Box is full of the essentials new hires may need (they can't yet find the bathroom, let alone the supply closet), without being so large to make an unwelcome statement on the first day.
Get the Kate Spade Office Supply Tackle Box for $38.95
3. For the one who's always busy: Calendars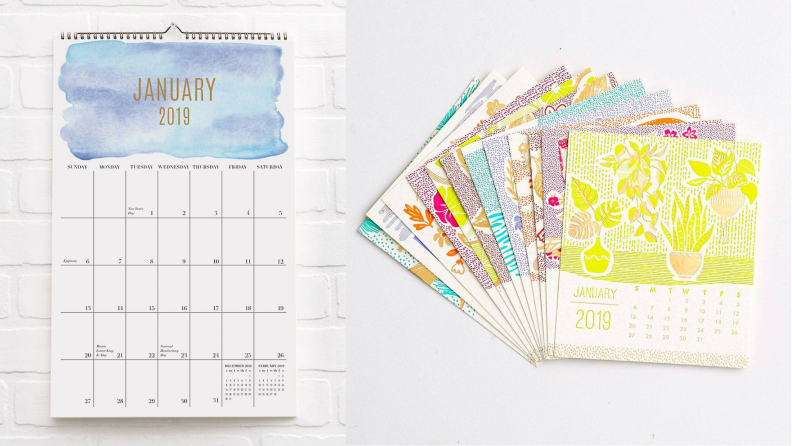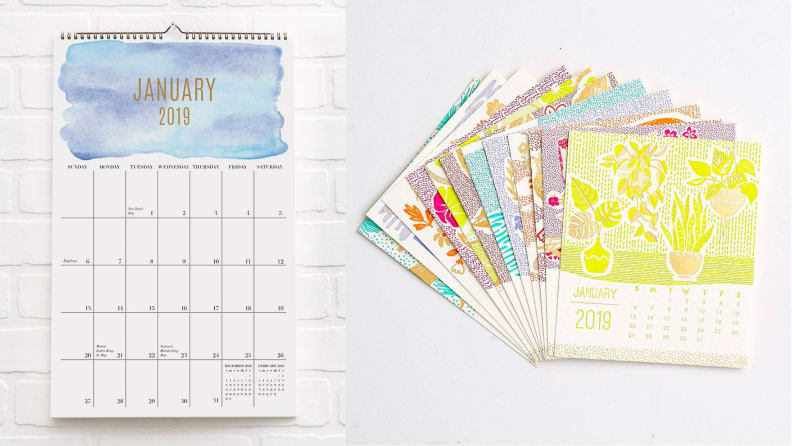 Paper Source also stocks one of the most covetable collections of personal planners and wall and desk calendars. I've had iterations of the Watercolor Calendar hanging in my home for years to keep track of personal plans (and hide unsightly wall cracks in an old apartment), and I always find myself buying the newest version of the Letterpress Foil Calendar for my desk. While May is a tad late to be shopping for calendars, procrastinators can take advantage of the fact that Paper Source has them marked down to less than $10 in most cases.
4. For the friend who is always warm: USB desk fan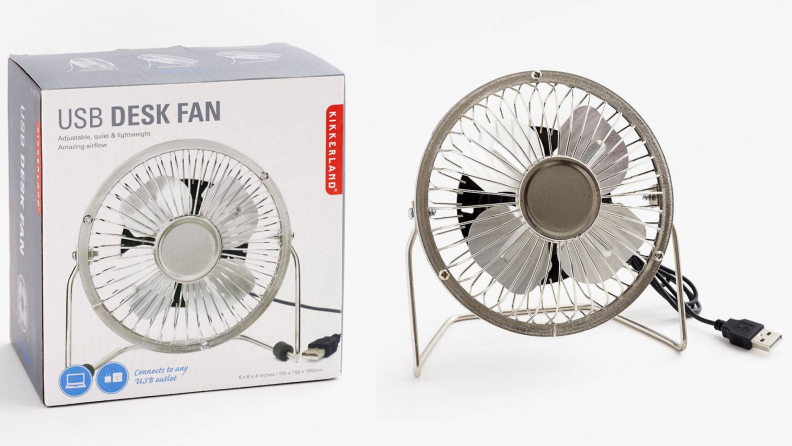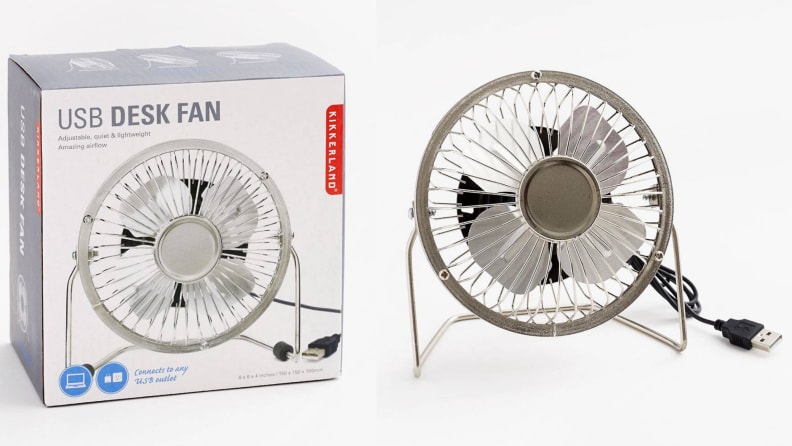 Speaking of gifts for the office, I once purchased the USB Desk Fan for an office mate (and good friend, lest you have HR concerns) whose body temp ran so hot year-round that she regularly resorted to stuffing her clothing with ice packs from the freezer. The fan was a welcome gift, and one she even bought again for herself after mistakenly leaving it behind in a move.
Get the USB Desk Fan for $12.95
5. For the writer: Lively floral journals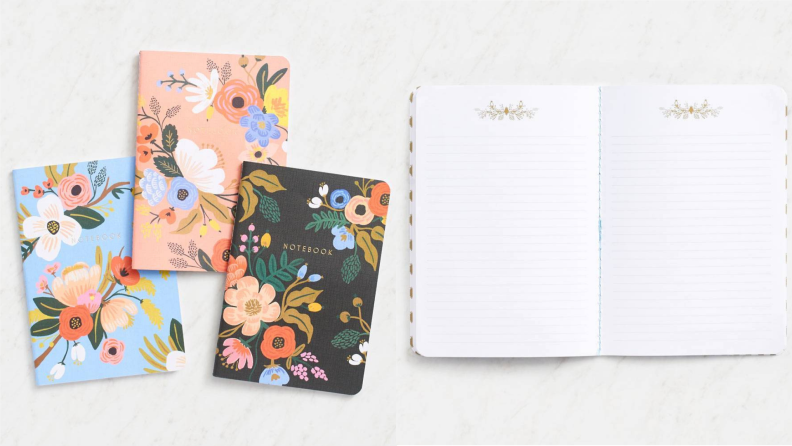 I've long enjoyed the cathartic process of journaling—when I jot down notes, lists, or even doodles, I can literally feel the stress pouring out of me and onto the page. But as someone who commutes on foot and by bus, and who usually stops to meet friends for happy hour after work, I try to keep my bag as light as possible. (Read: My giant book of feelings remains on my bookshelf, gathering dust.) That is, until I started using these Lively Floral Journals. Packaged as a set of three, they're thin, light, and able to slip unnoticed into any bag I carry. Now I even use them for grocery lists and other little notes.
Get the Lively Floral Journals for $15.95
6. For the person you don't know that well...yet: Trinket trays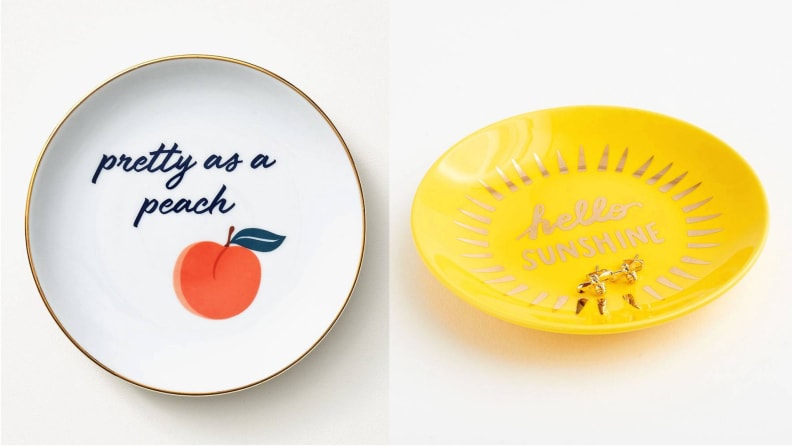 While a nice bottle of wine is rarely a poor choice, sometimes it doesn't feel like quite enough when trying to celebrate someone somewhat special: a new girlfriend's mother, a coworker you've started to grab drinks with, or a friend-of-a-friend who you've been hanging out with more lately. In these cases, I love gifting a trinket tray. Paper Source has an ever-rotating stock of options that include llamas, sunny sentiments, and peachy messaging, all of which are small enough to not be an imposing new piece of decor, and useful for anyone who needs a place to drop rings, earrings, keys, or loose change.
7. For the bride-to-be (or the eternal bridesmaid): Garden party letter garland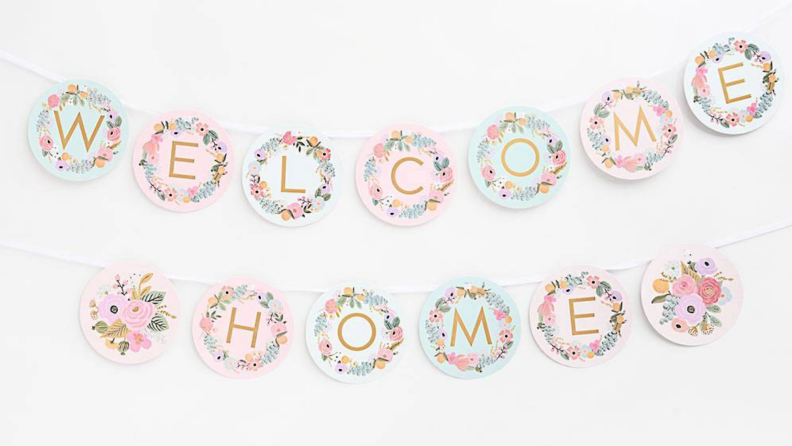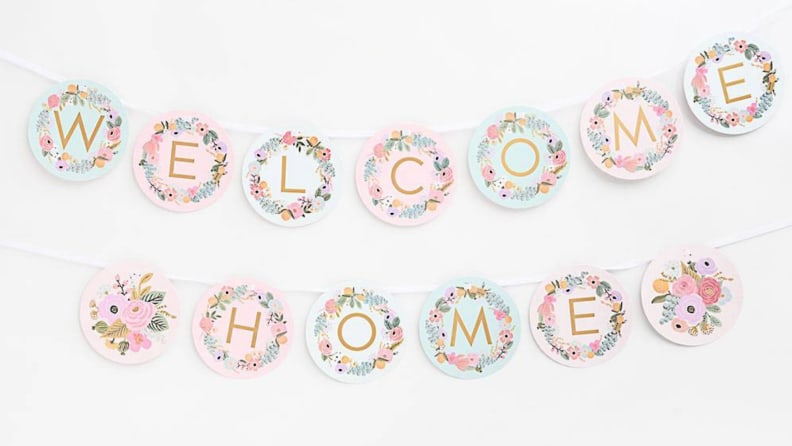 If you're planning a bridal shower or bachelorette, Paper Source won't be able to help you in the adult-themed gift department. (There are tons of paper goods, though, so feel free to get crafty.) What you can find is plenty of G-rated party decorations and supplies. One of my favorites? This Garden Party Letter Garland. Completely customizable, it's perfect to hang at any number of occasions: My friends and I have passed it around for birthdays, showers, bachelorettes, and even just a brunch.
Get the Garden Party Letter Garland for $19.95
8. For lazy gift-wrappers: Floral llama gift boxes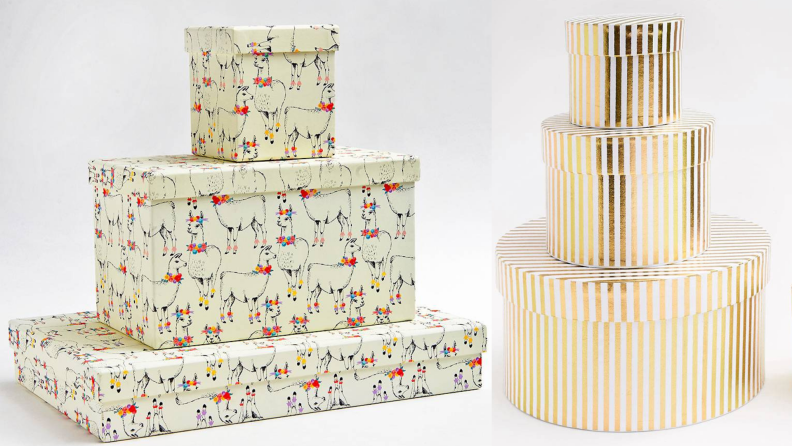 Presentation is everything. I like when a thoughtful gift wows from the start, but my gift-wrapping skills aren't always up to my own standards. That's why I love using these Floral Llama Gift Boxes (or one of the other designs Paper Source has in stock), which come in three sizes to fit most gifts. Just slap on a bow and call it a day.
Get the Floral Llama Gift Boxes for $8.95-$12.95
9. For creative gift-wrappers: Paper bag wrapping paper and pens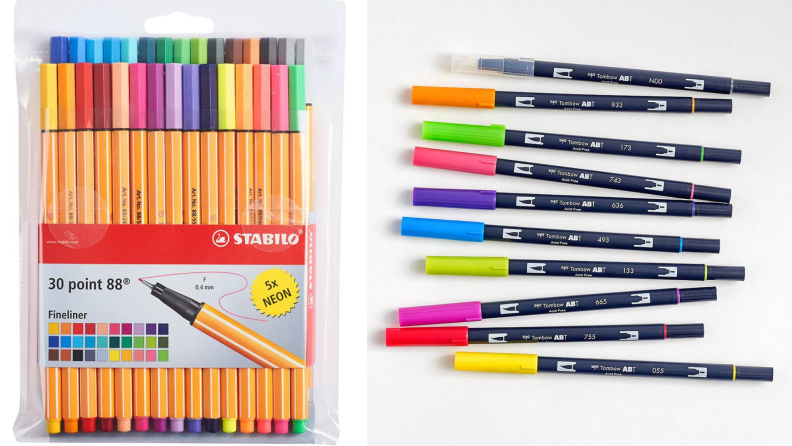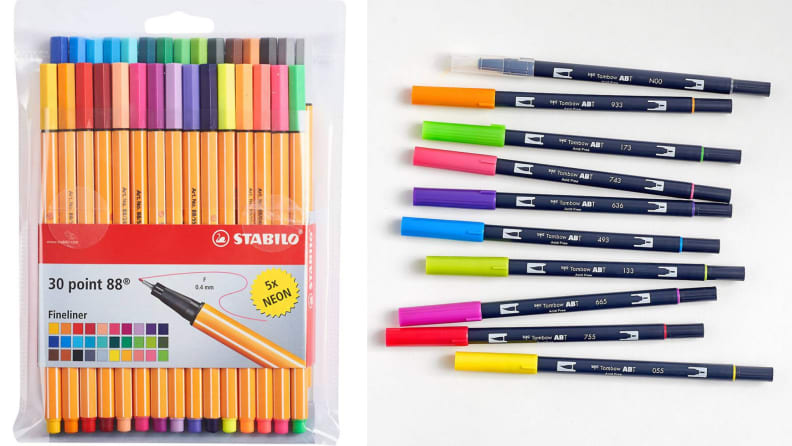 Of course, a box won't work for every occasion. (Not to mention, they do take up precious closet space for apartment-dwellers.) But there's nothing more frustrating than realizing the only wrapping paper rolls you have on hand for your friend's wedding gift are more appropriate for a little boy's birthday party. That's why I opt for Paper Bag Wrapping Paper for most every occasion, and choose a bow or ribbon that best suits the vibe. Plus, I love putting my amateur calligraphy skills to the test and writing the recipient's name right on the package itself with either Tombow Dual Brush Pens or Stabilo Point 88 Fineliner Pens.
10. Don't forget the card!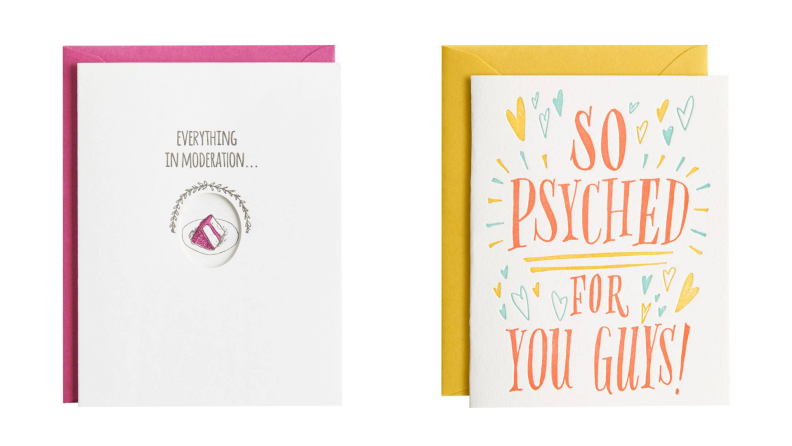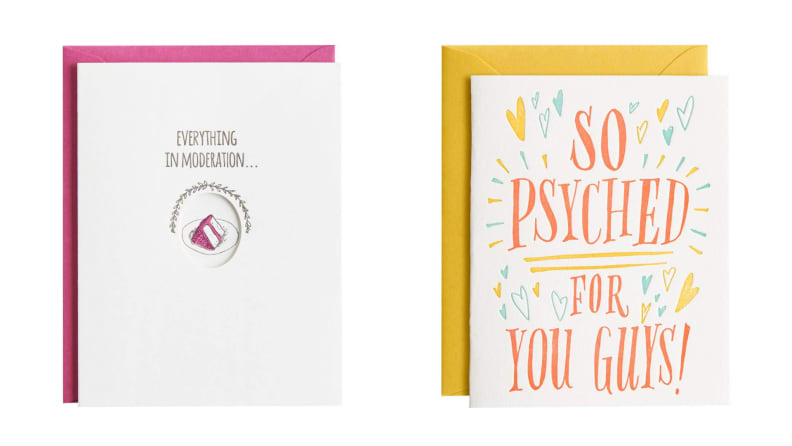 I know my way around a card rack. Not only am I a big fan of snail mail, but I seriously enjoy hunting for the perfect card for every occasion. The cards at Paper Source strike a great balance between personal and fun—most get the point across on the front and leave the inside blank for you to write your own message (as short or long-winded as you desire). For birthdays, I've bought this Julia Childs birthday card multiple times over. And for weddings, engagements, pregnancies, or even housewarming gifts, I reach for this one-size-fits-all So Psyched For You Guys card.
11. For treating yourself: Paper Source subscription box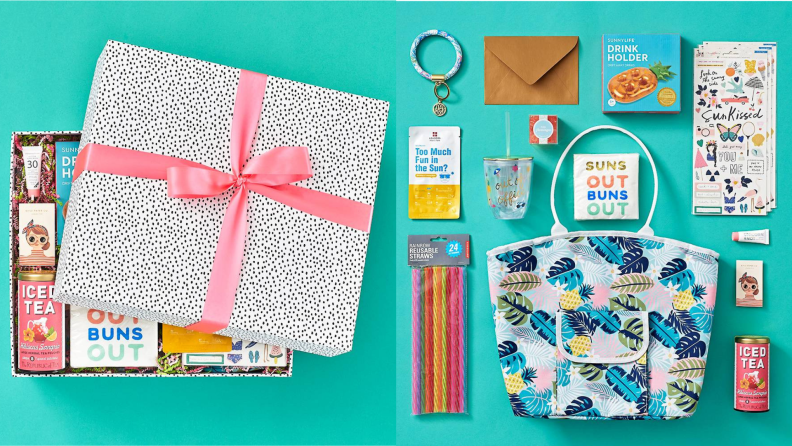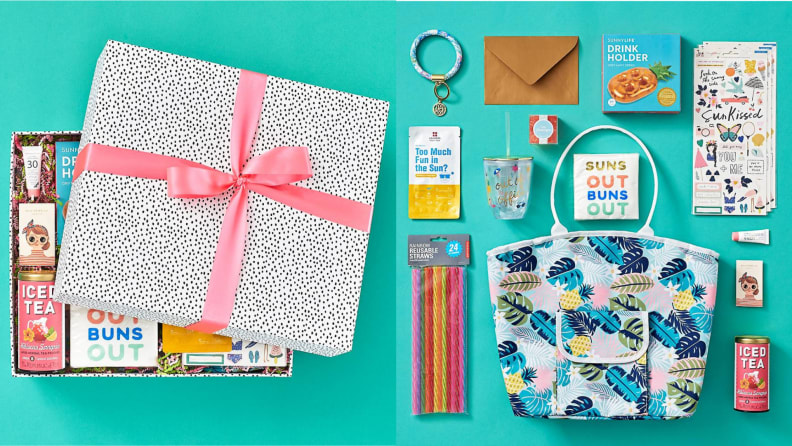 Now for the only gift here I can't personally vouch for, but one that is already atop my own birthday wishlist: the Paper Source Subscription Box. Paid in four quarterly installments of $49.95, this year-long subscription gifts you with $200 worth of goodies every three months, in February, May, August, and November. The 12 gifts in each box include Paper Source favorites and exclusive gifts. Plus, there's a voucher for one free Paper Source workshop of your choice. Just don't blame us if that leads to a shopping spree.
Get the Paper Source Subscription Box for four installments of $49.95
The product experts at Reviewed have all your shopping needs covered. Follow Reviewed on Facebook, Twitter, and Instagram for the latest, deals, product reviews, and more.
Prices are accurate at the time of publication, but may change over time.
Other articles you might enjoy: