Luxury Appliances
Smeg's Newest Wall Ovens Hide Your Messes
Let's be clear: This is a great idea.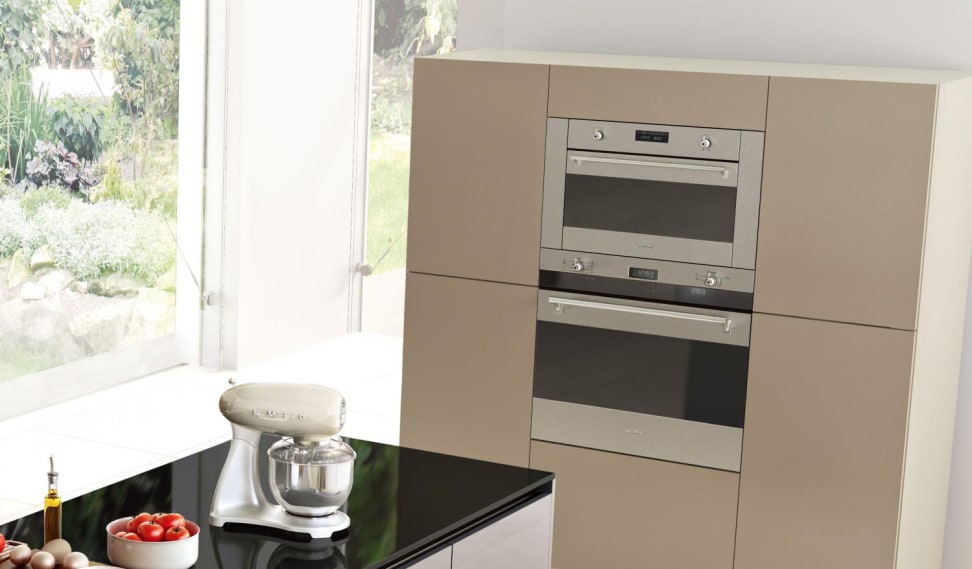 Credit: Smeg USA
Oven windows are a blessing and curse. On the one hand, they let you check on your food without letting all the hot air out. On the other, nothing ruins the carefully constructed aesthetic of a well-designed kitchen like a permanent view into a filthy oven cavity.
To that end, high-end appliance manufacturer Smeg has come up with a solution that promises the best of both worlds. Dubbed "Smart-Black," the brand's newest oven window is opaque when the appliance is off, and see-through when it's turned on.
It may sound like a transparent attempt to garnish a feature list (see what we did there?), but in reality it's anything but.
Unlike consumer-grade products, which are often marketed primarily on utility and convenience, luxury appliances are all about the looks. Oven windows are one element that have traditionally clashed with the sleek European styling common to high-end cooking hardware.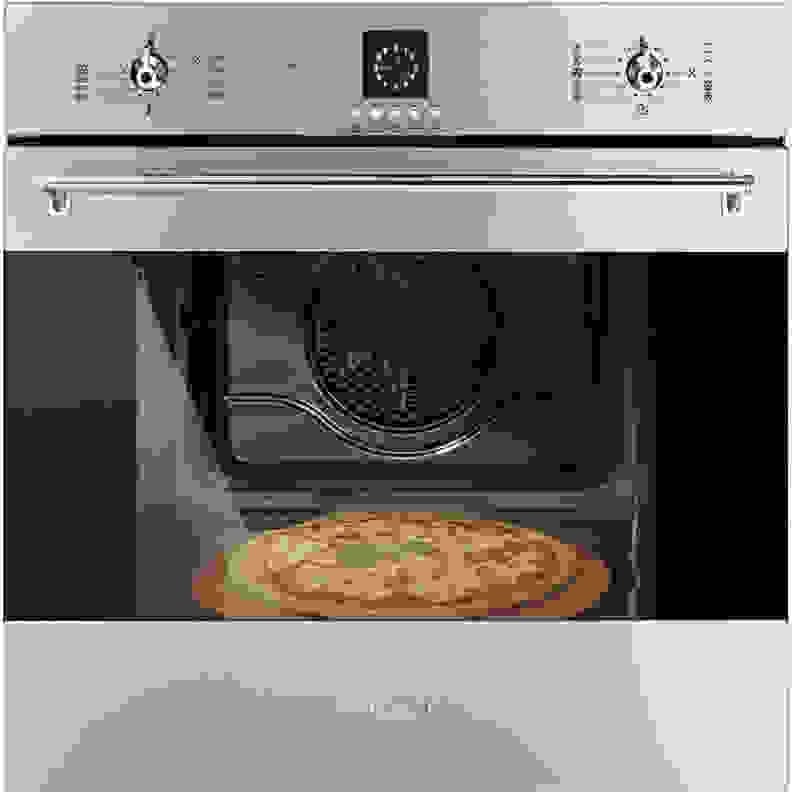 Smart-Black windows are the headline feature of Smeg's newly updated line of Classic wall ovens, but the new offerings also include a fingerprint-proof stainless-steel finish, ergonomic control knobs, an automated oven switch-off, and an easy-to-clean enamel interior (so you don't have to feel ashamed of what's behind the Smart-Black glass).
Like other Smeg appliances, the new range of Classic wall ovens will be available exclusively through affiliated retailers in the U.S.
Related Video