The Best High-End Dishwashers of 2019
By Keith Barry, January 07, 2019, Updated January 24, 2019
When people ask us which dishwasher to buy, our advice is usually pretty simple: Buy one of our top-ranked dishwashers and be done with it. But if you have an upscale kitchen and want a dishwasher that does more than just clean, the sky's the limit.
Brands like Thermador, Bosch, and Miele sell dishwashers with features that will blow your mind. Some have doors that open automatically at the end of a cycle (which can help with dish drying), while others focus on the aesthetic aspects, like attractive interior lighting or being custom-panel ready. Some of these luxury dishwashers can wash dishes quickly during parties, or clean crystal and china without damaging it.
(If you're on a tighter budget, be sure to check out our articles on the Best Dishwashers and the Best Affordable Dishwashers.)
To see what kind of features you can get with a dishwasher when you have a (much, much) higher budget, we brought some of the most expensive and exclusive dishwashers into our product labs, and put them through the same battery of tests that we use to assess every other dishwasher we test, regardless of what it costs. We also upped the ante a bit by checking to see how easy it was to fit stemware on the upper rack of the dishwasher, as well as how fast each dishwasher washed and dried our test dishes.
Our current favorite is the Bosch Benchmark Series (available at AppliancesConnection for $1,699.00) because of its powerful cleaning and optional built-in water softener and LCD display. To find out how the rest of the luxury dishwashers stacked up, read on. To find out more about a specific product, click on the link to read the full review.
Updated January 24, 2019
Advertisement - Continue Reading Below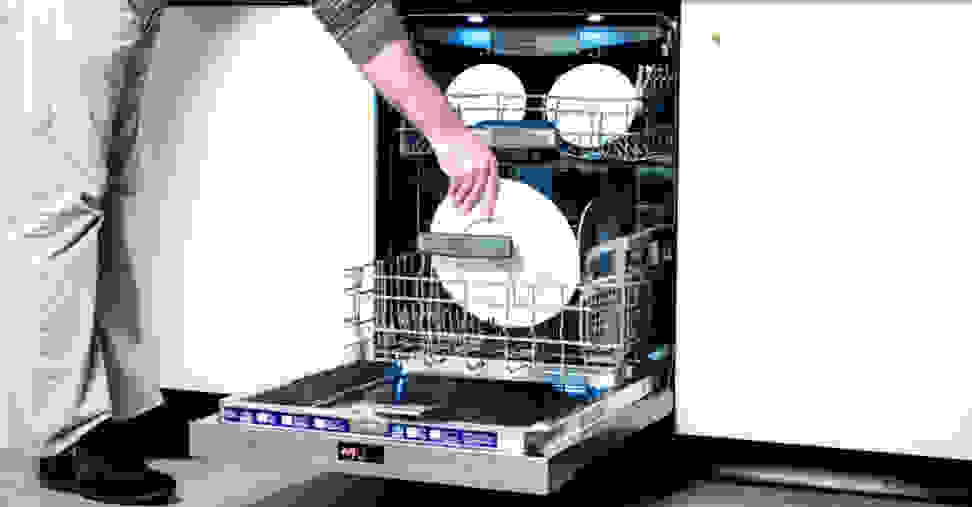 How We Test
Testing dishwashers is a dirty job, and we're happy to do it. We assess each dishwasher on the three major parts of the dishwasher experience— Performance, Features, and Usability.
Performance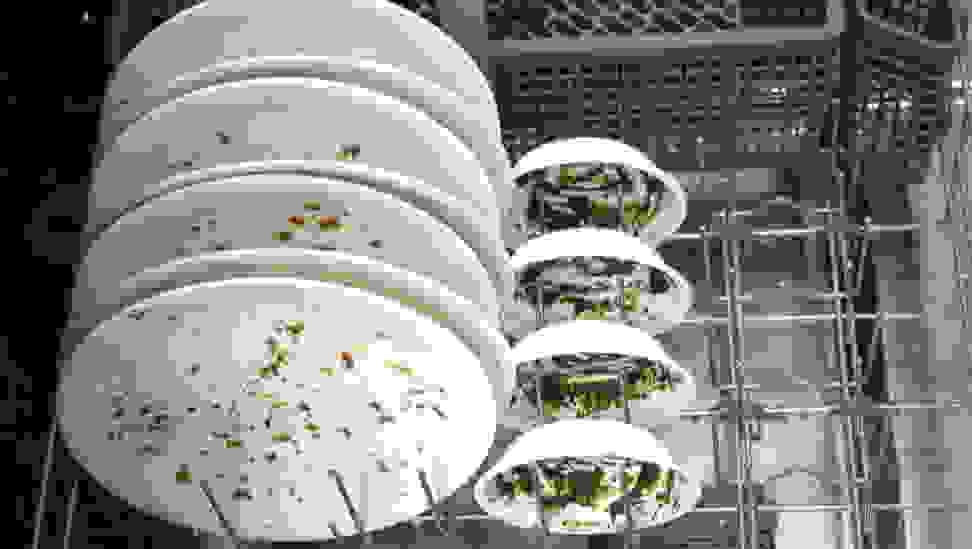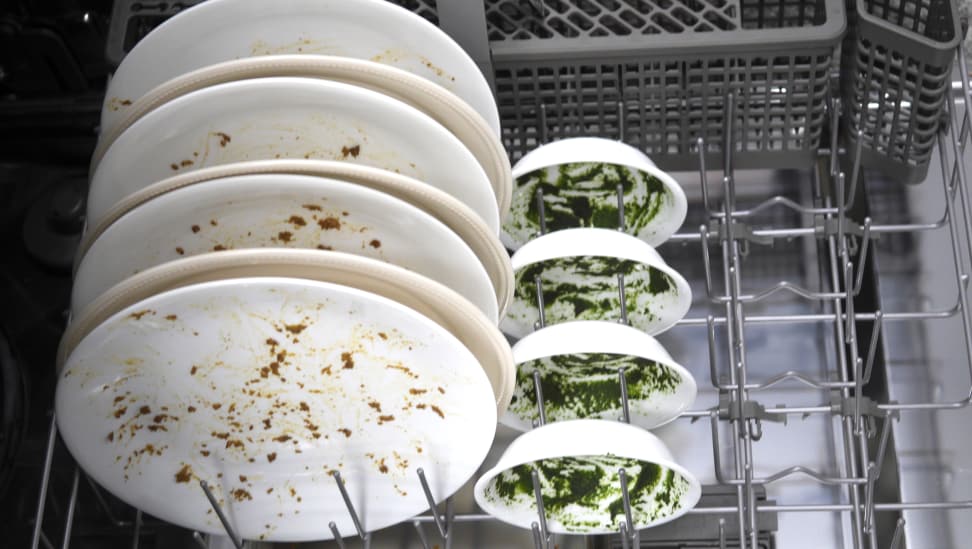 • Stain Removal —We put the three major cycles on a dishwasher (Quick Cycle, Heavy Cycle, and Normal Cycle) to the test by baking food and beverage stains onto 15-20 dishes that are then loaded into the dishwasher per the manufacturer's loading directions. The stains include milk, spinach, egg, oatmeal, meat, and more. At the end of each cycle, we determine how much stain has been removed from each dish. Ideally, each dish is 100% clean, but that level of cleaning perfection can be harder to achieve in real life.
• Redeposit —Redeposit is the term for when, during the course of a dishwasher cycle, water jets remove bits of food from one dish, only to accidentally get it stuck on a second dish. Any dishwasher that shows little to no evidence of redeposit is a winner in our book.
• Number of Dirty Dishes —After a dishwasher cycle has finished, we count the number of dishes that are not 100% clean; if your dishwasher can't clean most of your dishes the first time, it's not doing its job correctly.
• Cycle Time —Dishwasher cycles can run the gamut from 30 minutes to four hours. Shorter cycle times are much more convenient, especially when it comes to large dinner parties, where you may need to reuse dishes from dinner when it's time for dessert.
• Drying —Whether it's accomplished with rinse aid, a built-in heater, or a built-in fan, customers expect their dishes to be dry as well as clean. We penalize the dishwasher every time a dish comes out wet, whether it's sopping wet or just covered in a few water droplets.
Features and Usability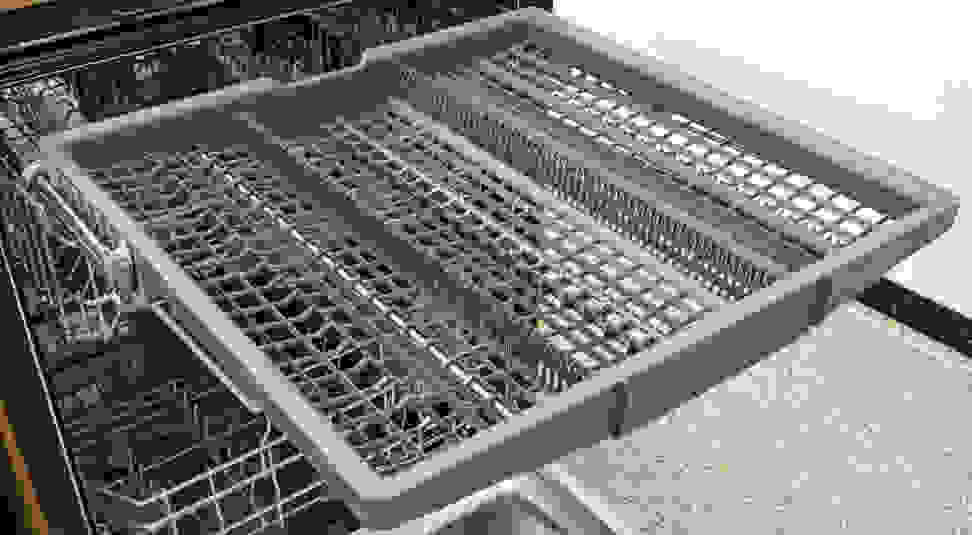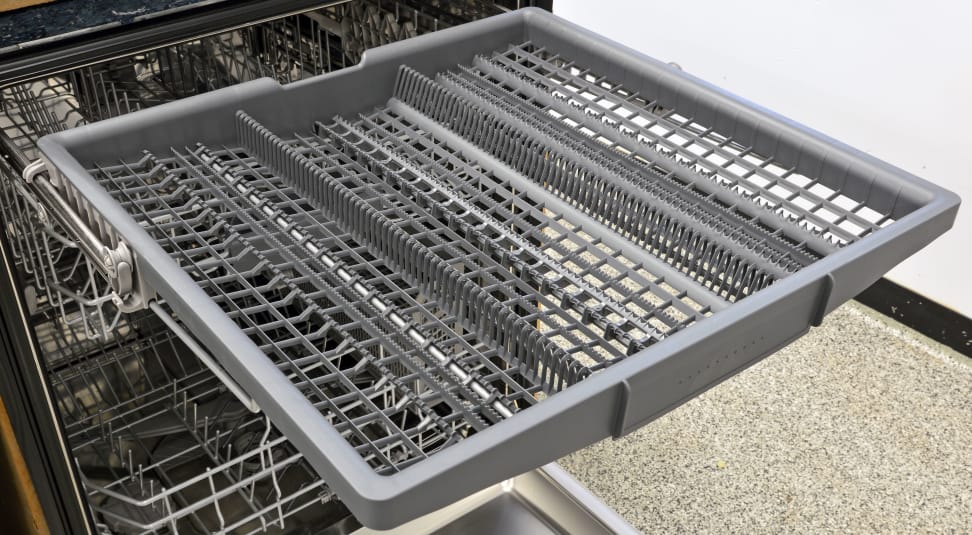 While all of the features in the world can't make a bad dishwasher better, they can really add the finishing touch to a dishwasher that does a killer cleaning job. We look at the various cycles, cycle options, and dishwasher specs and assess both a) how useful the features are, and b) how easy it is to actually use those features.
For example, a third rack that primarily holds cutlery can often be a game-changer when it comes to freeing up valuable real estate in the bottom rack. However, if the third rack is rickety, doesn't slide smoothly, or prevents the dishwasher from actually cleaning the cutlery, we would penalize the dishwasher, rather than reward it just for having a third rack. The whole point of a dishwasher is to save you from having to spend time scrubbing every dirty dish by hand; if a particular feature isn't going to make the process of using a dishwasher better or easier, then we don't want it.
The best dishwashers have short cycles, superior stain removal and drying power, and features that make the experience of using a dishwasher a painless one.
---
Related Articles
Advertisement - Continue Reading Below