Money
10 things that will help you get through tax season
From self-care to software.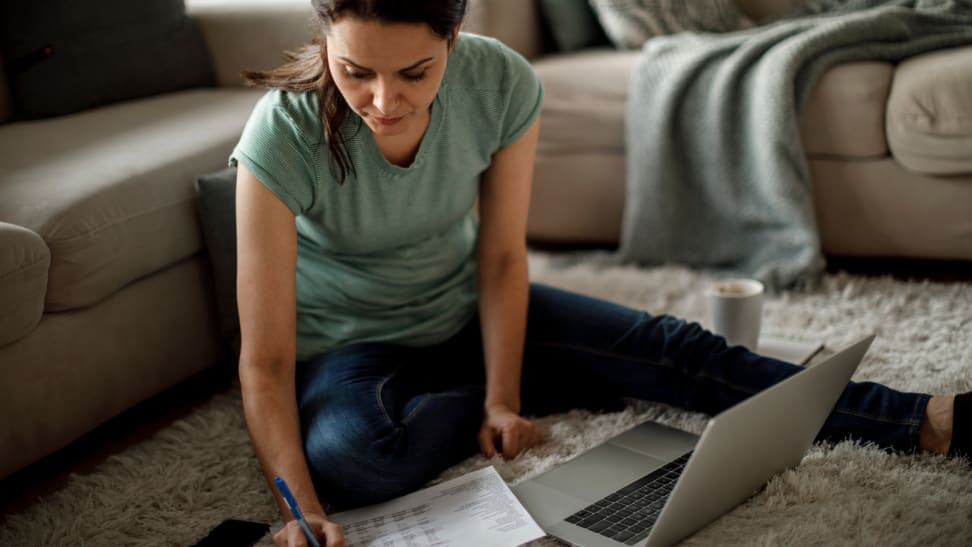 Credit: Getty images / damircudic
Tax season comes with its own sets of complications and stressors, and with COVID still looming, any extra stress is too much. Recognizing that we're living in unprecedented times, the IRS has extended the federal income tax deadline to May 17, 2021, allowing families and individuals a little more time to file their taxes this spring (state tax return deadlines will vary based on your location).
If you find yourself consistently overwhelmed by tax season, look no further. We've rounded up some of the best software, printers, subscription services, and more to help you get through the season painlessly (while keeping your sanity).
1. A great tax software
If you're still working on getting your taxes organized, a solid tax software can help. We liked TurboTax and H&R Block when we tested the best tax software of 2021. TurboTax did a great job making the filing process easy for new users, while also providing a variety of options and excellent customer support.
H&R Block has solid rates and its free version is more extensive than its competitors. Anyone with a side hustle may save some money with its Deluxe edition, while filers who paid student loan interest may be eligible to submit returns without paying. We also took note of the best tools H&R Block has to offer, so you can make the most out of your experience.
2. A printer and scanner that can connect to your phone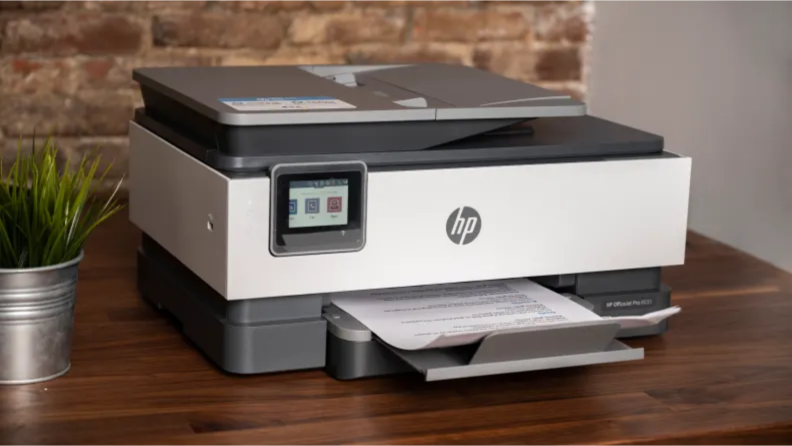 Realizing you need to scan documents during tax season and simultaneously realizing that you lack a printer that can do so is one of the worst feelings. Luckily, there are a lot of low-cost printers out there that will allow you to scan easily to your email. The HP OfficeJet Pro 8035 was our favorite printer we tried this year, and can scan up to 35 sheets at a time.
Get the HP OfficeJet Pro 8035e All-in-One Printer from HP for $199.99
3. A planner to keep track of everything with
If you're very much a fan of crossing things off your to-do list, literally, then this planner is for you. Erin Condren planners are beautifully laid out and organized, and this 12-month planner comes complete with quotes, notes, productivity pages, and contacts pages so you can stay entirely organized.
Get the Erin Condren Layers LifePlanner from Erin Condren for $27.50
4. Cupcakes to treat yourself with
Baked by Melissa has incredible mini-cupcakes for any and every occasion, and if you're like me and looking for a way to reward yourself for filing your taxes, sweets are a great place to start. If you're gluten-free or vegan, you'll also be able to find treats for you at Baked by Melissa, so be sure to check out their specialty diets page if you have any restrictions. When we tested these treats, we thought they were out-of-this-world delicious.
Get a pack of 25 mini-cupcakes from Baked by Melissa starting at $32
5. The best pens to check things off with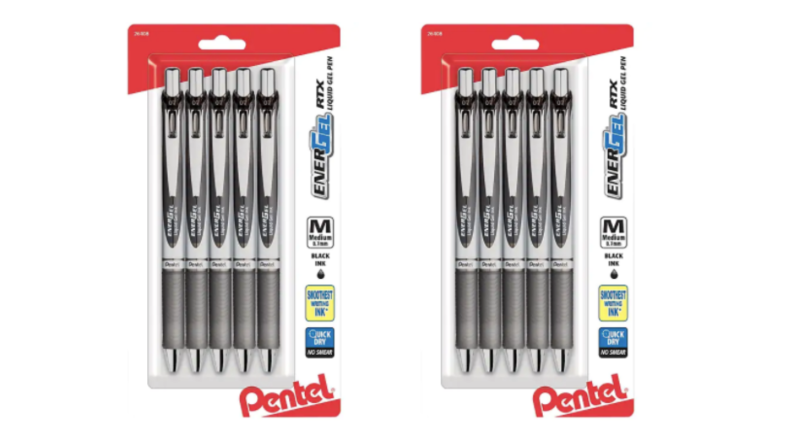 I personally swear by these Pentel EnerGel RTX Liquid Gel Pens—they're sturdy enough for recycled paper, they don't bleed too much, they write beautifully, and they're a steal for the price. If you need better pens to fill out forms with or cross your taxes from your to-do list with, these are a great option.
Get the Pentel EnerGel RTX Liquid Gel Pens, 0.7mm from Staples for $8.99 (5 pack)
6. A tea subscription for the most harrowing moments
If your go-to stress reliever is a cup of chamomile and a rest, look no further than a subscription to Sips by. We loved Sips by when we tried it out, as the service will deliver tea to your door on a monthly basis. You can personalize your box to your specific tastes and mood so you can get your fill of the most relaxing teas Sips by has to offer.
Get Sips by starting at $16/month
7. So many envelopes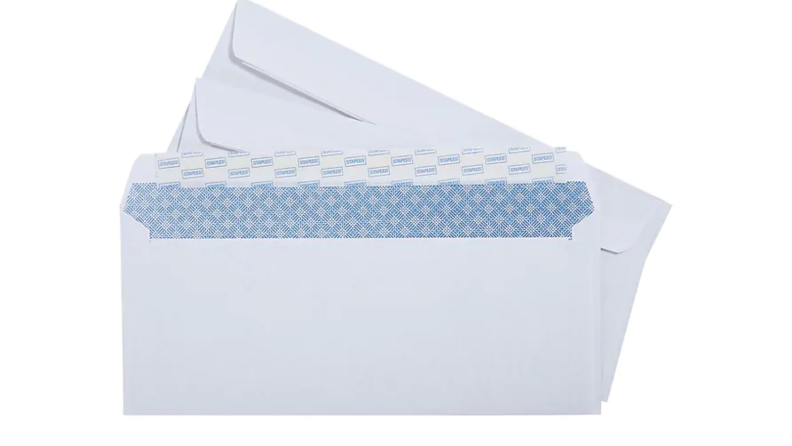 Envelopes are quite literally the one thing I realize I'm missing every tax season, so avoid being caught unawares and stock up while it's on your mind. This 500-pack of security tinted envelopes will get you through this tax season (and the next, and the next, as well as that of your family and friends).
Get the Staples EasyClose Security Tinted #10 Business Envelopes from Staples for $31.70
8. An e-reader to escape with
Books have been the purest and best form of self-care this past year, and if you find yourself looking for something to turn to during tax season—or even to read up on taxes—the Kobo Libra H20 is the way to go. Built for travel and complete with 8 GB of storage, the Libra H20 is a great choice if you want to support authors and publishers. Kobo also has other e-reader models in case the Libra isn't quite right for you, but this model was the best e-reader we've tested.
Get the Kobo Libra H20 from Rakuten Kobo for $169.99
9. A tote to hold all your documents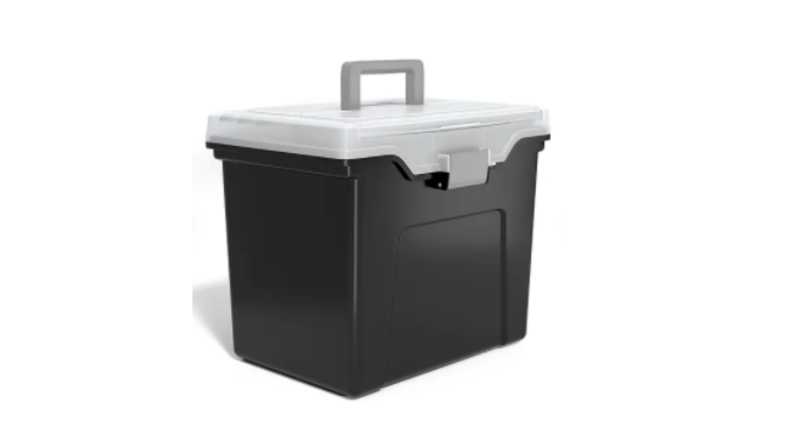 If previous tax seasons have been haunted by the ghost of disorganization past, look no further than this portable file tote from Staples. This document filer with built-in rails is durable enough for long-term storage and just small enough to work with whatever spare shelving or office space you have available.
Get the TRU RED Portable File Tote from Staples for $15.40
10. A wine service to celebrate with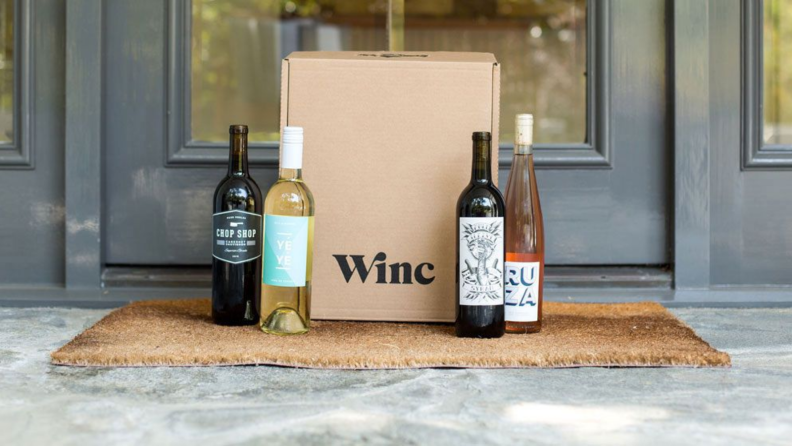 When you've wrapped up your taxes (or while you're wrapping them up, we don't judge), we highly recommend one of our favorite wine delivery services, Winc. We tried out Winc and loved it; not only is Winc home to my personal favorite wine (if you like Pinot Noir, try Folly of the Beast), but it also makes a great gift if you're looking to treat yourself or your roommates and yourself by proxy.
The product experts at Reviewed have all your shopping needs covered. Follow Reviewed on Facebook, Twitter, and Instagram for the latest deals, product reviews, and more.
Prices were accurate at the time this article was published but may change over time.