Reviewed
A Unique Electric Longboard Rolls Into CES
The E-GO Cruiser will boost your ego.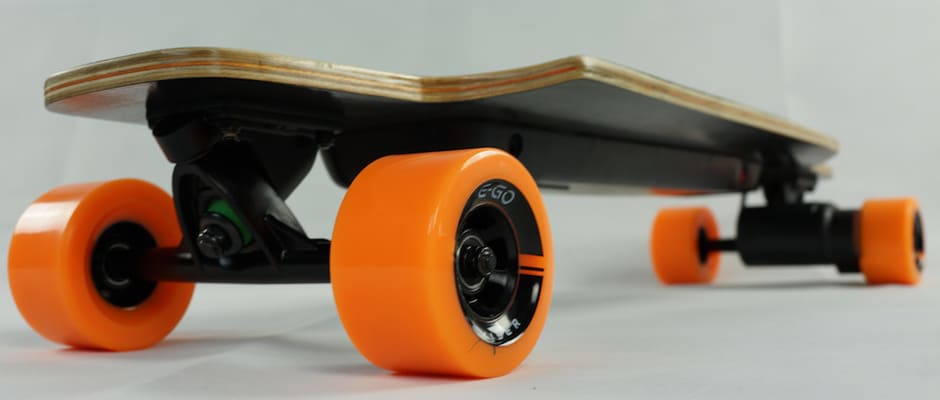 Credit:
Want to commute to work on a skateboard, but don't want to expend a lot of energy in the process? You're in luck!
Debuting for the first time in the US at CES 2014, Yuneec (pronounced "unique") International will be showing off the E-GO Cruiser—the world's lightest electric longboard. Weighing in at just 13.9 pounds, the Cruiser's battery holds enough juice to carry a user for 18 miles.
Designed with both beginners and experienced boarders in mind, Yuneec claims that the Cruiser's specially-engineered electronic control unit manages wireless communications, battery load balancing, acceleration and braking, and optimum motor performance. At least that's what this promotional video says.
Shanghai-based Yuneec International is known for their electric recreational products, including the Firebird XL, a radio-controlled airplane. The E-GO Cruiser is their first foray into the world of personal electric transporters, and the company has plans for other models and upgrades to go along with the Cruiser.
The E-GO's main site won't be open until CES is in full swing, but you can read about the Cruiser and some of the planned models here.
Whether you're into longboards or laptops, be sure to check out Reviewed.com for the latest CES news and updates, including the official Editors' Choice awards of CES.