A different take on the high-end stainless oven tradition.
Much of the high-end market does not share the design philosophy that Dacor brings to the IQ. Thermador, Viking, and Wolf all offer looks based on classic commercial workhorses that appeal to our affinity for fine-tuned mechanical engineering and elegant simplicity. Dacor's hand-built IQ updates the restaurant-ready look with an aesthetic of sleek futurism. Prospective owners can choose between a traditional handle, or an integrated one that lies flush with the façade.
The design's controls are on the tablet-like Android interface. The GUI (graphic user interface) is sleek, though it may take some getting used to. Turning on the oven may not be a hassle, but it's certainly not as simple as just turning a dial — our first clue that this range is geared more towards wealthy techies and busy executives than seasoned chefs who know exactly what to do with their high-end equipment. Since it can store 16 GB worth of recipes, however, it may have appeal to anyone who wants to ditch the box of yellowed, hand-written file cards.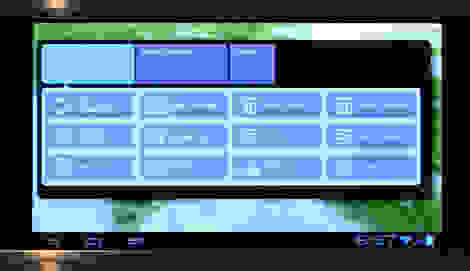 The IQ Controller stands out, but this oven has some useful mechanical features as well.
The Android-based "IQ Controller" makes this oven unique. While the smart technology we've seen on fridges and washers have been rather rigid and of dubious utility, often locked into a completely closed operating system, the openness of the Android platform is promising since it turns the IQ into a smart appliance that can actually "learn" something. Many people use different apps for recipes, and it's easy to add an app to the Dacor straight from the Google Play store.
Using the oven for storing and aggregating recipes is a useful way to cut down on kitchen clutter, but this oven also has the ability to make up new instructions of its own. For example; selecting a type of meat, inputting the weight and cook preference (well done, medium, rare, etc.), will allow the oven to calculate the proper temperatures and time for you. Not only that, with the temperature probe, the oven will monitor the progress and let you know when it's cooked. It also is smart enough to self-diagnose when an error occurs and communicate with Cyberdyn–whoops, I meant Dacor.
Some of the smartness may be a little too smart for some users, though we can assure you it's far from a Skynet scenario. With your phone, you could have the oven start preheating before you get home, or check on a roast while you're at work, but you'd probably want at least some human supervision.
Besides the new smart features, there are those handy mechanical features we expect on a high-end wall oven. The 4.8 cubic foot cavity is split by two gliding racks and features a steam cleaning system that does a light 30 minute cycle without the high temperatures of the traditional pyrolitic self-cleaning methods. And — almost needless to say, since Dacor was an early pioneer in convection cooking — there's a true convection system to speed up the cooking process.
Smart, good looking and pricey.
This definitely isn't the oven for the seasoned chef who spends hours tinkering to get a recipe just right. If you really know what your doing, or at least like to experiment, you probably don't even need the help of a recipe all that often, let alone a computer that cooks things for you. But if you are interested in labor-saving technology, this is certainly a step in that direction. On the one hand, this isn't really an innovation in the field of ovens or cooking, but rather the arranged marriage between a tablet and an oven. It may not be as compellingly useful as it might be, but it is a great thing to see the Android platform remain open. No one would want a rigid and closed system that would seem dated in a few years.
Having said that, adding Android to a high-end wall oven is clearly something we've never seen before, and this sort of thing will either take off with wealthy consumers, or they'll just keep on buying ovens with knobs and dials. Someone looking for a timeless oven or range that will last decades probably won't choose this over another Dacor — let alone Viking, Wolf, or Thermador — but if they're looking for labor-saving tech that stresses ease-of-use over simple performance and commercial grade attitude, this will be the only high-end game in town.
NOTE: Dacor didn't have the oven on the show floor yet, but they're bringing it on Tuesday. We will be getting another closer look at the oven soon, so more photos are coming!
Meet the tester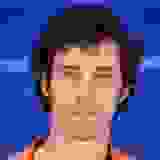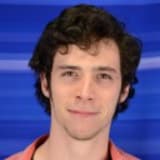 Ethan Wolff-Mann
Staff Writer
@ethanwolffmann
Ethan writes reviews and articles about science for Reviewed.com, and edits the Science Blog. He's originally from Vermont and thinks the bicycle and guitar are examples of perfected technology. Prior to Reviewed.com, he studied furiously at Middlebury College.
Checking our work.
Our team is here for one purpose: to help you buy the best stuff and love what you own. Our writers, editors, and lab technicians obsess over the products we cover to make sure you're confident and satisfied. Have a different opinion about something we recommend? Email us and we'll compare notes.
Shoot us an email