With a total of five burners, true convection, a warming drawer, and a variable self-clean mode, the 32363 is certainly replete with features. And a $1,699 sale price is appealing. We were excited to test it and see how well it performed.
Unfortunately, looks and features don't matter in the lab, and this Kenmore disappointed in our cooking tests. Overall baking evenness was impressive, but sub-par boiling speeds from all but one burner, a narrow range of temperatures, and sluggish preheating cycles sadly squander this Kenmore's potential.
If you like the Kenmore's looks, we recommend you spend a little extra and get the Samsung Chef Collection NX58H9950WS. It has the same slide-in appearance, but has an innovative control panel and far better burners.
To learn more about how we test ranges, click here.
The Kenmore 32363's baking evenness was impressive. We noticed little to no difference when comparing the bottoms of each cookie baked using the standard bake setting with one another. This was not the case with the tops, which differed slightly from one to the next. We also noticed little to no difference between the tops and bottoms of each cookie—something of a rarity.
The convection setting had an averse effect on cookie evenness, with less even tops, though the bottoms were more even. The cookie bottoms were also noticeable darker than the tops, but this can be addressed by baking with a lightly colored pan.
Overall cake evenness was fair while using the standard bake setting, and although the convection setting improved evenness of the cake tops, bottoms were wildly dissimilar.
The front right burner excelled in our boiling tests: it took only 5 minutes to boil 6 cups of water. However, the remaining four burners covered the spectrum between mediocre and terrible. The front left burner took 11 minutes, the rear left burner took 13, and the rear right and center burners failed to boil any water at all.
Gas tends to offer a narrower range of available temperatures than electric or induction burners, so predictably the 32363 didn't get up in the 600ºF range—but we did record a respectable average maximum temperature of 423°F from the five burners. The front right was the hottest with a maximum of 430°F. We also recorded an average minimum temperature of 170°F from all five burners. The right rear burner only got as low as 164°F.
Truly transitional
While the 32363 is technically a freestanding unit, it's designed to mimic the look of a slide-in or built-in range. For this reason, it lacks any type of backsplash. While this gives the appliance a sleeker profile, you'll want to make sure the wall behind it is easy to clean. Of course, installing a tile backsplash is a heck of a lot cheaper than modifying your countertops—which most true slide-ins require.
The 32363 favors a transitional aesthetic, designed to match with almost any kind of kitchen. Transitional appliances fall somewhere between ruggedly commercial and contemporary European. Controls are found on the front of the range, and each burner has its own dial. Oven settings are adjusted using a center touch panel, although the warming drawer isn't part of that console (like the burners, it gets its own dial). On the plus side, six dials do create a pleasing symmetry.
High lows and low highs
The Kenmore 32363 rangetop is specced out with a wide variety of heating options. In total the unit has five burners: A rear left 14,200 BTU burner, a front left 9,500 BTU burner, a rear right 5,000 BTU burner, a front right 18,000 BTU burner, and central 10,000 BTU oval burner.
Sadly, specs don't mean a thing if the burners don't function adequately. As it turns out, the 32363's burners were fair, but far from impressive.
The right front burner successfully boiled six cups of water in five minutes—a good result even for gas ranges. The remaining burners, however, trailed behind: The left front burner needed 11 minutes, while the other three took between 14 and 30 minutes each to boil the same six cups. One good burner is fine for boiling pasta—but what if you're making lobster and linguine?
While gas ranges are more responsive than radiant electric counterparts, they tend to have a more narrow range of temperatures. The 32363 actually did well at the high end: The right front burner reached a maximum temperature of 430°F, while the remaining burners averaged 423°F. That should be more than sufficient for searing.
Should you want to gently simmer a sauce or soup, however, you'll find your options rather limited: The right rear burner is the most gentle, and its minimum temperature was 164°F. That's a lot higher than we'd like.
Agonizingly slow preheats hamper an otherwise impressive oven
-->
After a lackluster showing from the rangetop, we weren't too optimistic about the accompanying oven. Fortunately, the 32363's 4.5-cu.-ft. cavity managed to surpass our expectations. We test this by baking a batch of cookies and two cakes, then measure the noticeable differences in "doneness" between the assorted treats using a light spectrometer.
Both the standard and convection bake settings fared well here overall, but not consistently. Cookies baked using the standard setting had uneven tops from left to right across the cookie sheet, but little difference between the tops and the bottoms. That's bad news, since it indicates poor airflow, and can't be fixed by the user. Cakes baked with the convection setting, however, were the polar opposite: generally even across the top, but burnt on the bottom. That's an easy fix: just tweak your recipe.
While we were impressed with the oven's evenness, our more impatient testers found the preheat times far too slow. The broiler took 10 minutes to reach 605°F, which is a bit long but seems like warp speed compared to the oven: The standard setting took 17 minutes to reach 350°F, while the convection setting took a marginally less lethargic 13 minutes. Knowing that dinner was a long way off, we broke into a bag of popcorn while waiting.
The Kenmore Elite 32363 is covered by a one year warranty from date of purchase. This warranty covers repairs on all aspects of the product with the exception of damages caused by wear and tear or owner misuse.
You can do better
-->
Even at the current sale price of about $1,699, the Kenmore Elite 32363 is a tough sell. That's a shame: The range looks good, is feature-rich and offers some even baking results. Plus, it's built for Kenmore by Electrolux, who makes a lot of our top-rated gas ranges.
However, the 32363 doesn't meet our expectations. Lackluster low heat from the rangetop and glacial preheat times in the oven prevent us from recommending it.
Those hankering for a premium slide-in would be better served by the Samsung NX58H9950WS. It may be slightly more expensive, but it boasts essentially the same feature set and considerably better cooking performance.
Meet the testers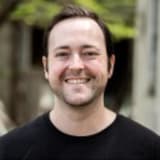 James Aitchison
Staff Writer
@revieweddotcom
Checking our work.
We use standardized and scientific testing methods to scrutinize every product and provide you with objectively accurate results. If you've found different results in your own research, email us and we'll compare notes. If it looks substantial, we'll gladly re-test a product to try and reproduce these results. After all, peer reviews are a critical part of any scientific process.
Shoot us an email