Ovens & Ranges
10 Great Holiday Cookie Recipes From Celebrity Chefs
Famous chefs roll out 10 mouthwatering cookie recipes.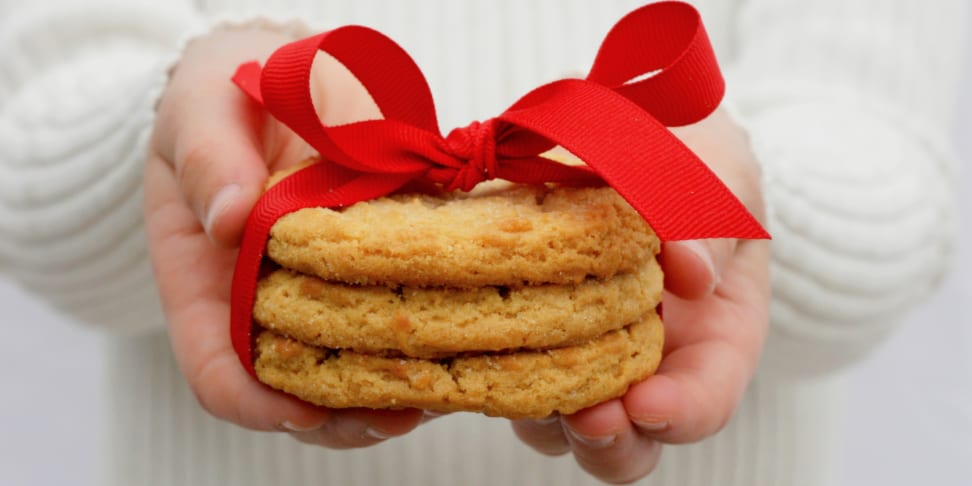 Credit:
It's never the wrong time of year to bake a batch or two of cookies, but the holidays are a great excuse to really pull out all the stops. Most home bakers have a few go-to recipes, but sometimes it's a good idea to mix up your recipe choices, in addition to mixing up your batter.
Luckily, some of our favorite celebrity chefs have dreamed up a variety of mouthwatering cookies for you to stuff your face with. Here are ten delectable options.
And hey, if you have any leftovers—we don't mind taste-testing.
1. Mark Bittman's PB&J Sandwich Cookies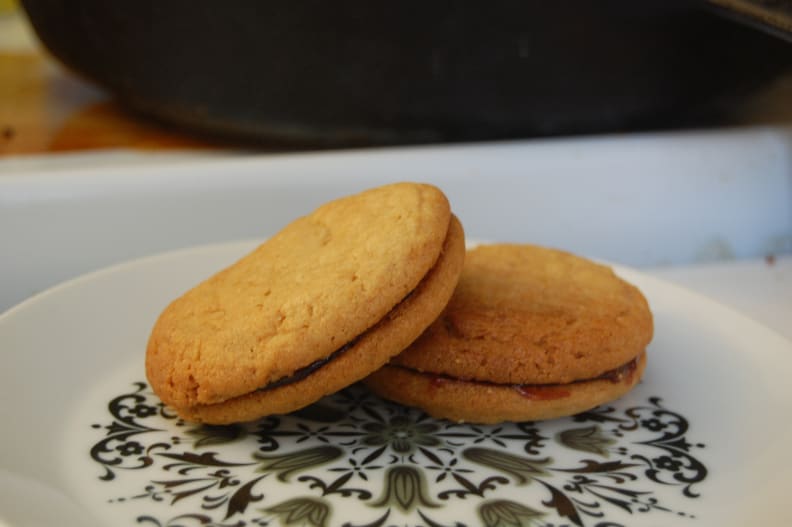 Peanut butter cookies are a delicious classic, one almost as well-loved as the childhood favorite peanut butter and jelly sandwiches. This cookie recipe, inspired by a dessert the esteemed Mark Bittman tasted at Momofuku Ssäm Bar, combines the two. What could be so bad?
2. Christina Tosi's Compost Cookies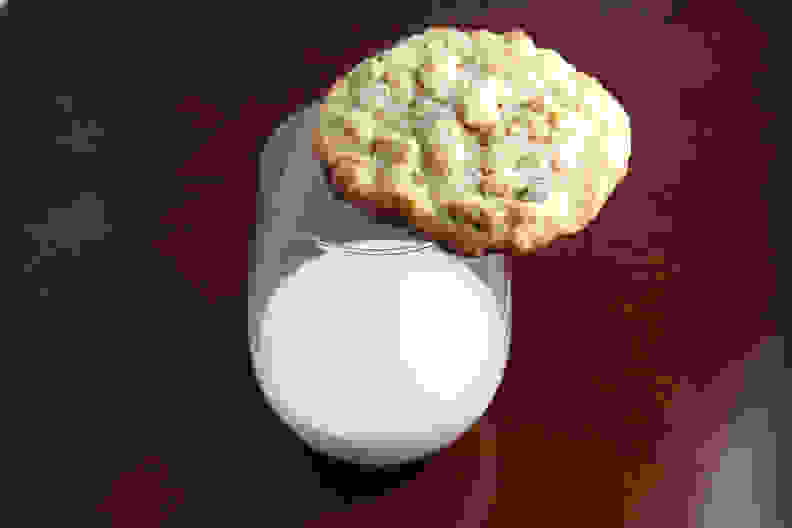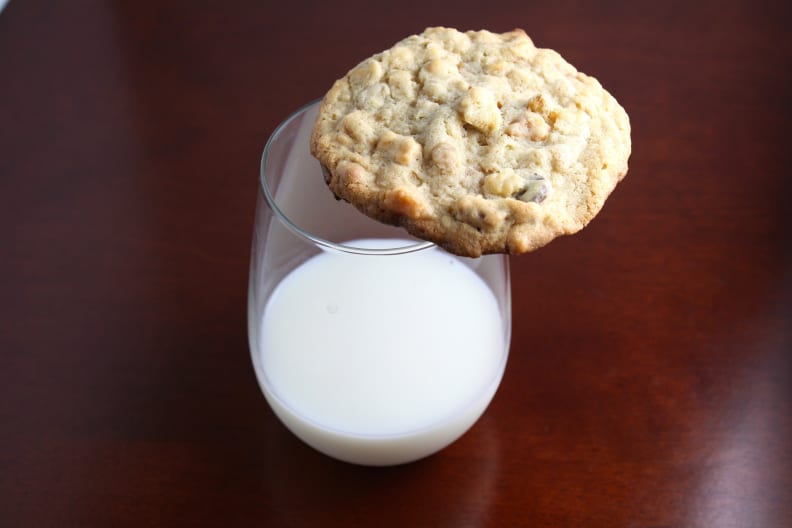 Before the name of these popular cookies dissuades you, we should mention that a) there is no actual compost on the ingredient list for this recipe, and b) they contain chef Christina Tosi's favorite snacks—chocolate chips, butterscotch chips, potato chips, pretzels, graham crackers, and coffee.
If you subscribe to the "more is more" approach to stuffing your cookies full of delicious add-ins, this recipe is for you.
3. Ina Garten's Salty Oatmeal Chocolate Chunk Cookies
If you've ever watched Ina Garten whip up delicious food on her show Barefoot Contessa, you'll be excited to know that her favorite cookie recipe of all time is this recipe for salty oatmeal chocolate chunk cookies, according to The Kitchn. With a mouthwatering marriage of chocolate, dried cranberries, oats, salt, and that classic brown sugar depth of flavor, we wouldn't say no to a batch of these.
4. Nigella Lawson's Christmas Chocolate Cookies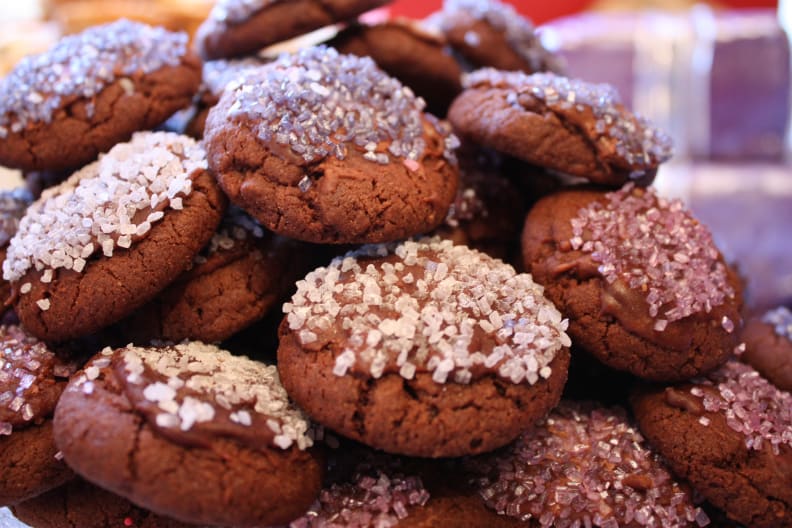 We'd be hard-pressed to turn down these chocolate shortbread cookies, especially when they're described as "meltingly gorgeous to eat."
Topped with chocolate glaze and festive sprinkles, there's really something for everyone in these.
5. Gordon Ramsay's Vanilla Shortbread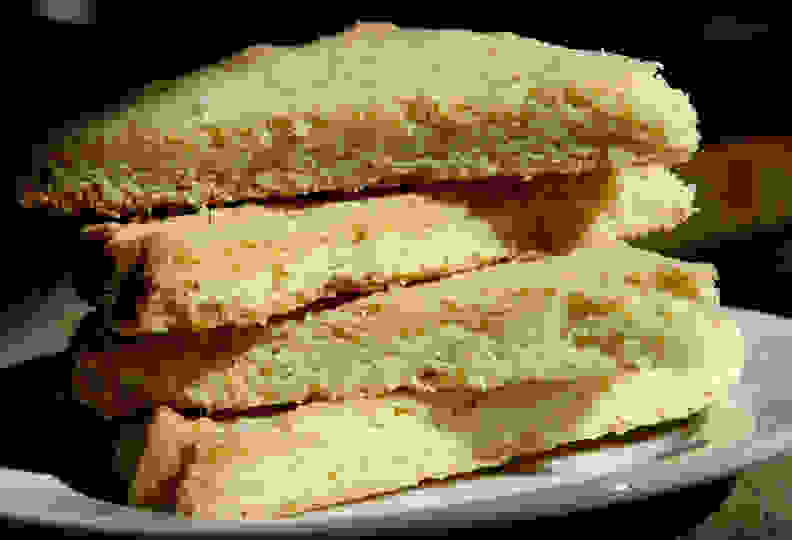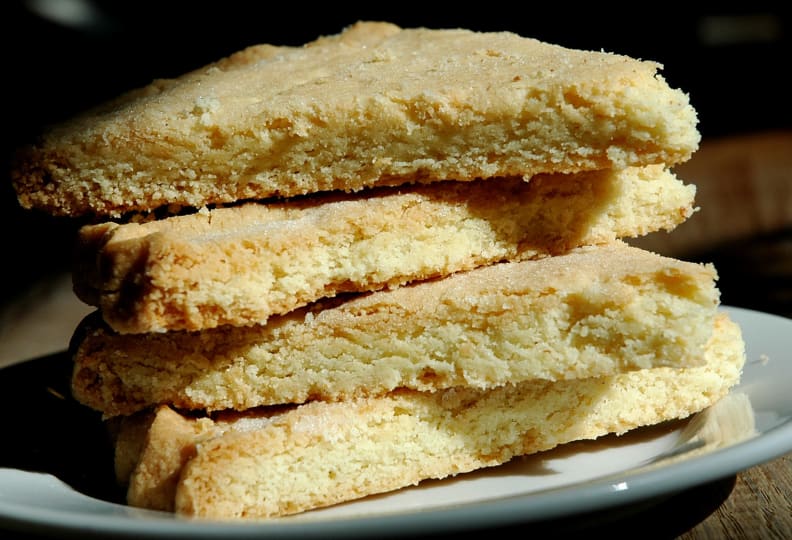 Chef Gordon Ramsay can appear a bit abrasive on TV, but these vanilla shortbread cookies prove he has a sweeter side. A short ingredient list allows the flavors of vanilla bean and butter to shine.
6. Jamie Oliver's Double Chocolate Malt Cookies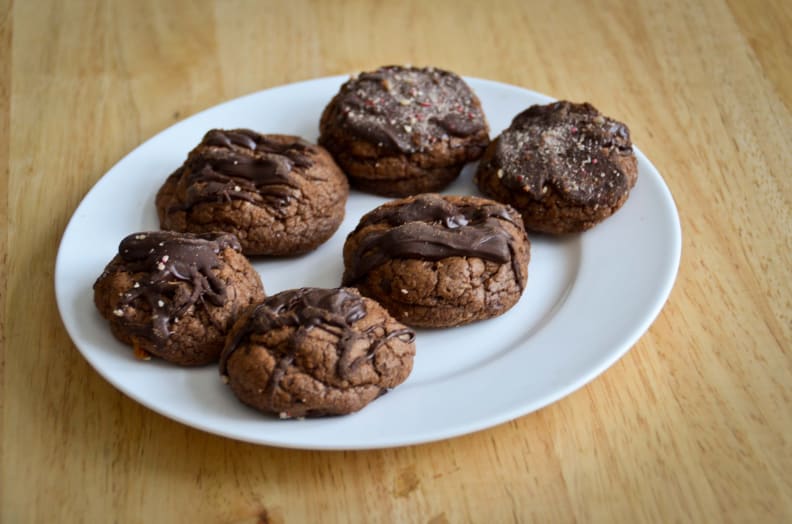 Jamie Oliver describes these decadent beauties as containing the "best flavour combo."
While we're inclined to point out all the other delicious ways to make a cookie taste good, there's no denying that chocolate and malt is strangely addictive. Stuff your face with these cookies, which contain dark chocolate, white chocolate, and malted milk—we dare you!
7. Mario Batali's Ugly But Good Cookies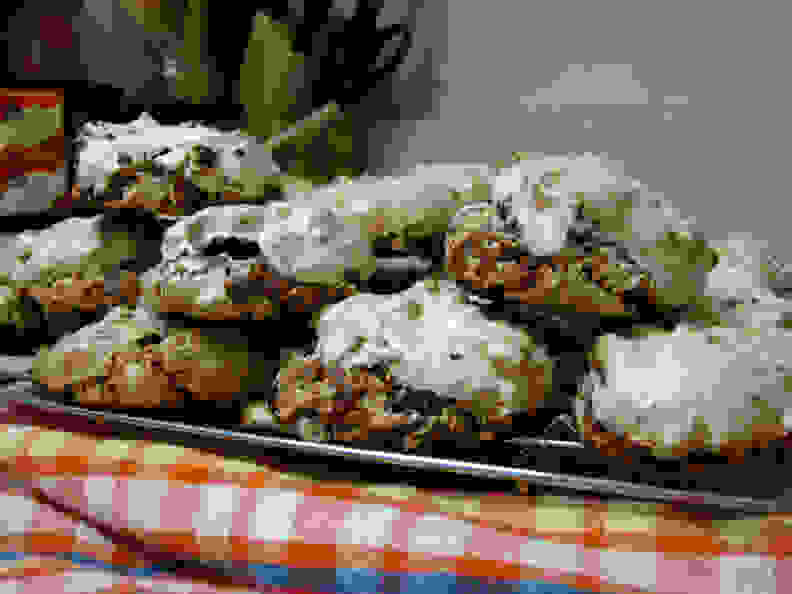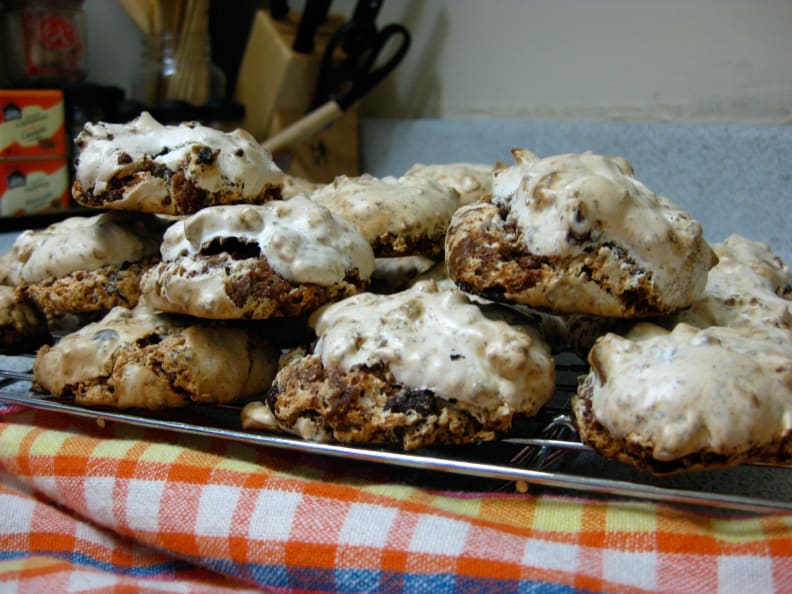 These brutti ma buoni—that's Italian for "ugly but good"—are Mario Batali's take on the classic Italian cookie. As the name suggests, they're not much to look at, but you'll love their delicate almond flavoring.
8. Giada De Laurentiis' Lemon Ricotta Cookies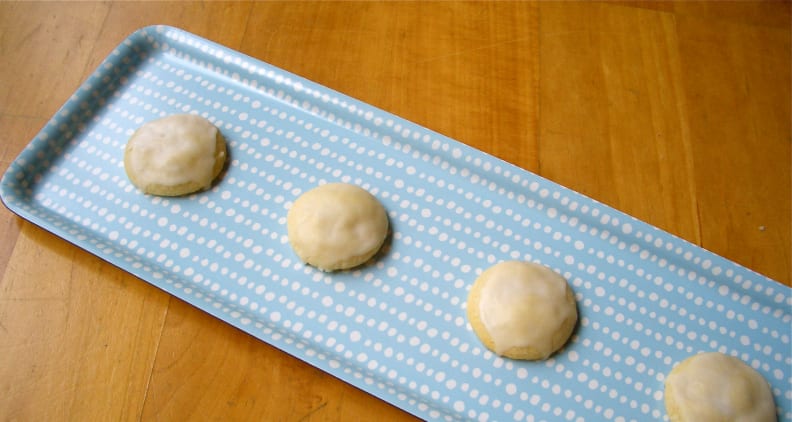 Braced by the tang of lemon and the richness of ricotta, these cookies stand out as a breath of fresh air after a heavy meal. The lemon zest-studded glaze is also quite pretty to look at.
9. Alton Brown's Chewy Chocolate Chip Cookies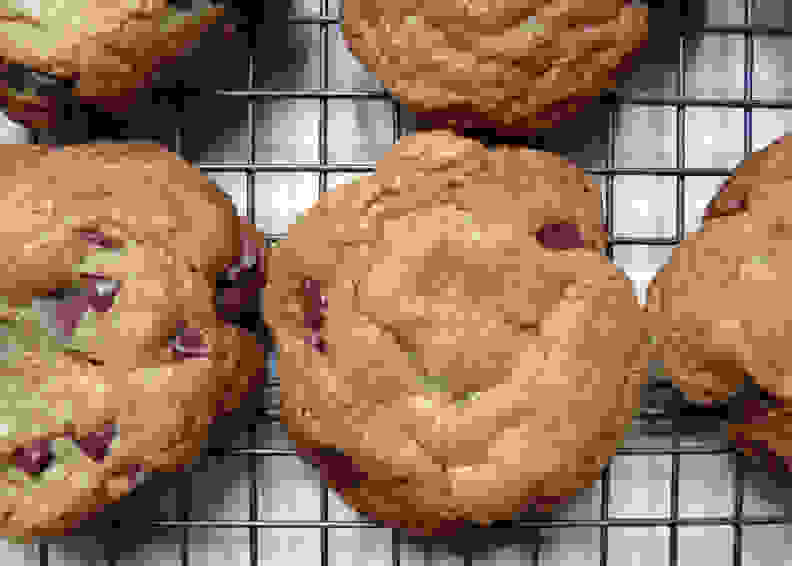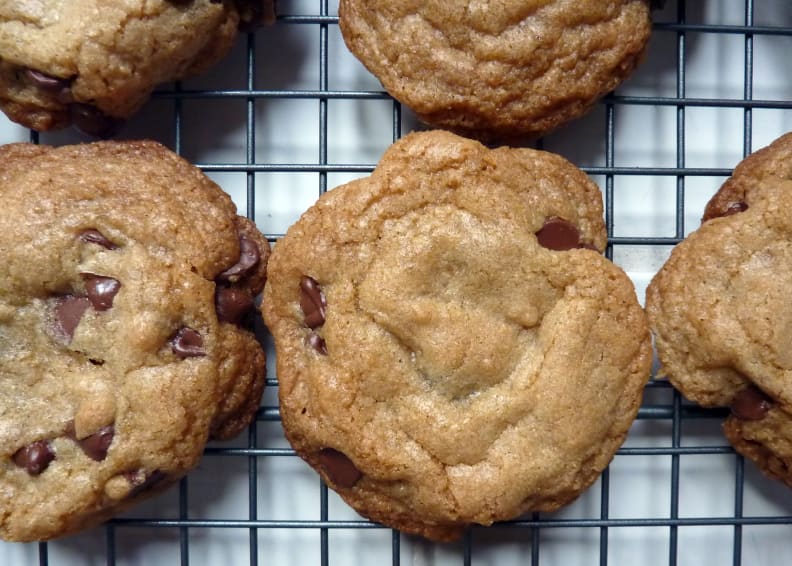 There's nothing like a good ol' chocolate chip cookie, as Alton Brown knows all too well. Here, he uses the famous recipe from the back of the bag of Nestle chocolate chips as a jumping-off point, altering the recipe for maximum chewiness. So, if you're a fan of chewy chocolate chip cookies, you must give these a try!
10. Bobby Flay's Mexican Chocolate Thumbprint Cookies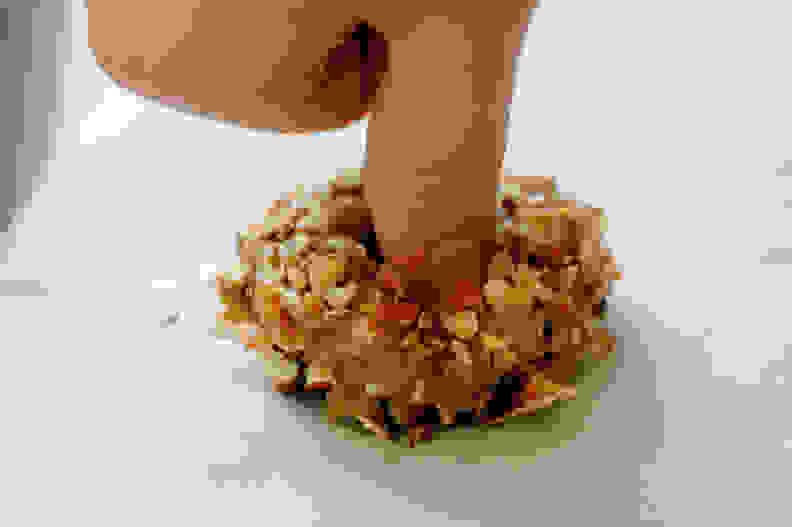 These little cookies pack a flavorful punch, what with the cocoa powder, cinnamon, espresso powder, and pecans mixed into the batter. If that doesn't capture your attention, perhaps a dollop of dulce de leche on top of each cookie will do the trick.
Related Video
Up next