Ovens
15 ways to make eating lunch outside easier
Al fresco lunching, here we come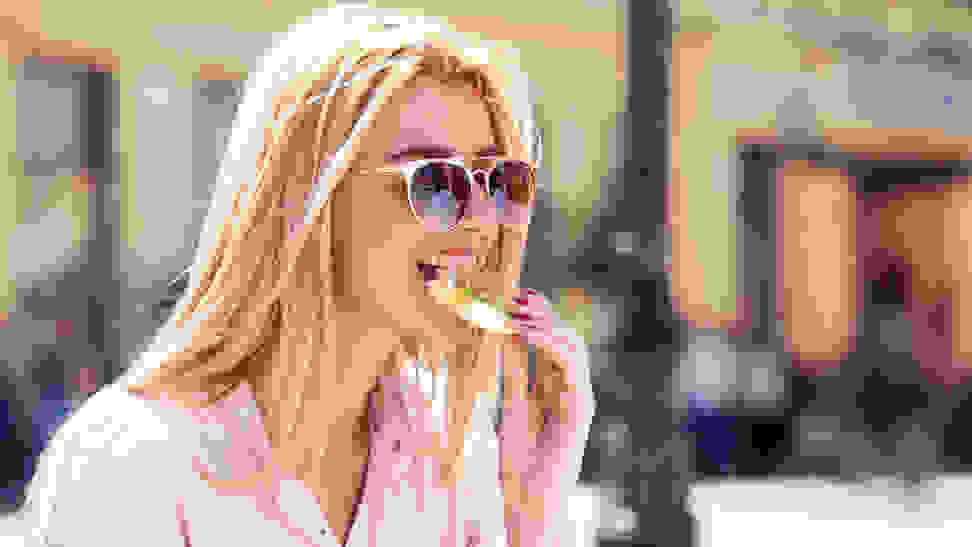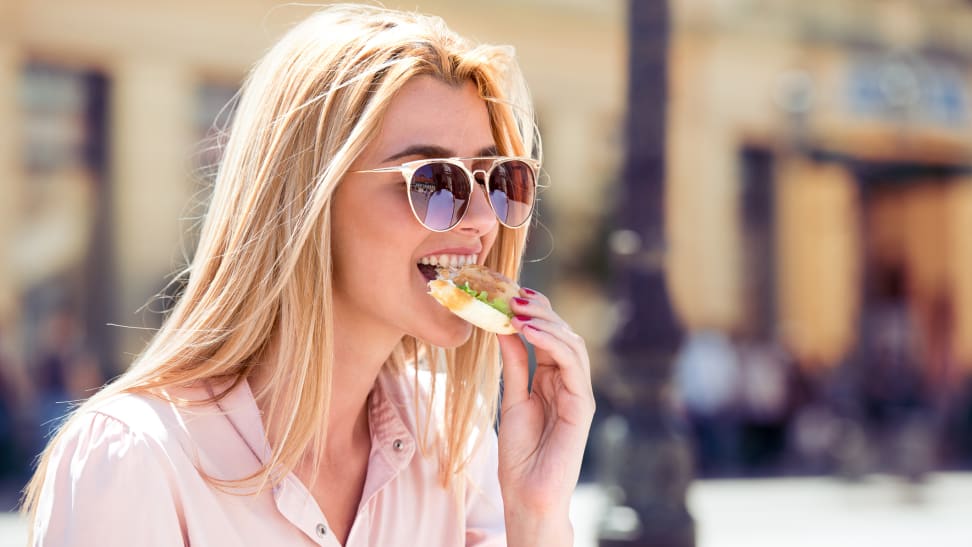 Credit: Getty Images
We've been cooped up inside for long enough. When (if?) spring officially hits, it's a truly beautiful time of year when everyone lumbers outside after a long, cold hibernation to languidly dine al fresco. We all look forward to a warm lunch break: posting up on a sunny patch of grass or an empty picnic table to enjoy the warmth and escape our soon-to-be overly air conditioned offices.
After months of eating at your desk, spring is when we can finally take a proper lunch break. Here are all the things you need to make sure your al fresco lunch break is as blissful as can be, whether you're just headed to the parking lot alone, or a city park with friends.
1. Sit on a water-resistant blanket to protect against dew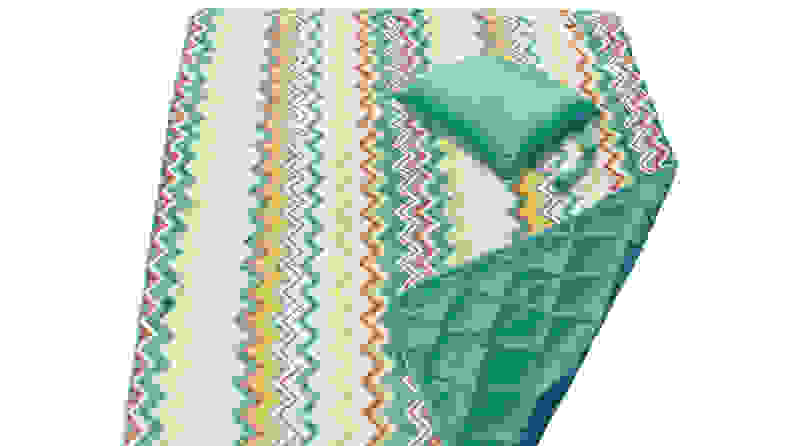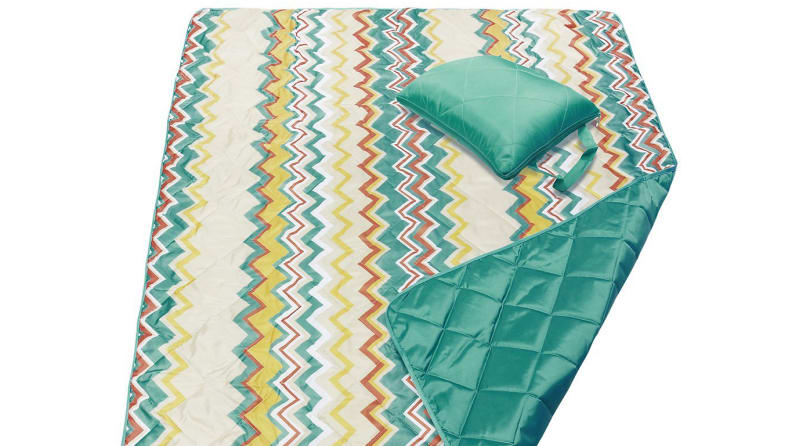 Headed to a lawn? This is the canvas for your glorious lunch break. Pick an oversized blanket with a waterproof backing so that dew doesn't ruin your day (or your pants).
Buy a Picnic Blanket Tote for $20
2. Pack lunch into a classic insulated basket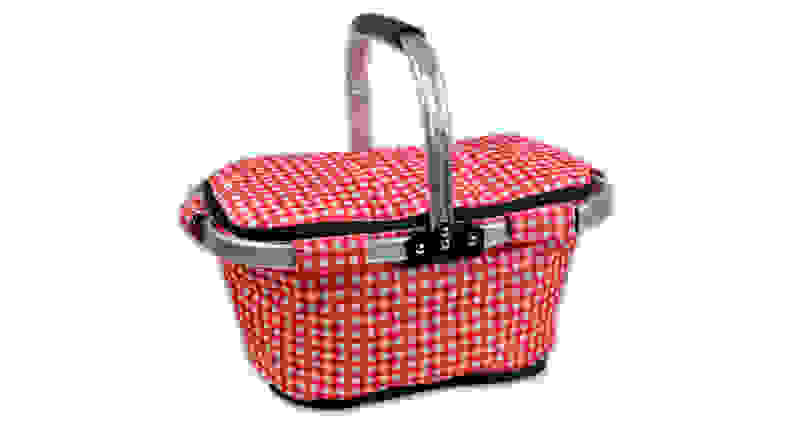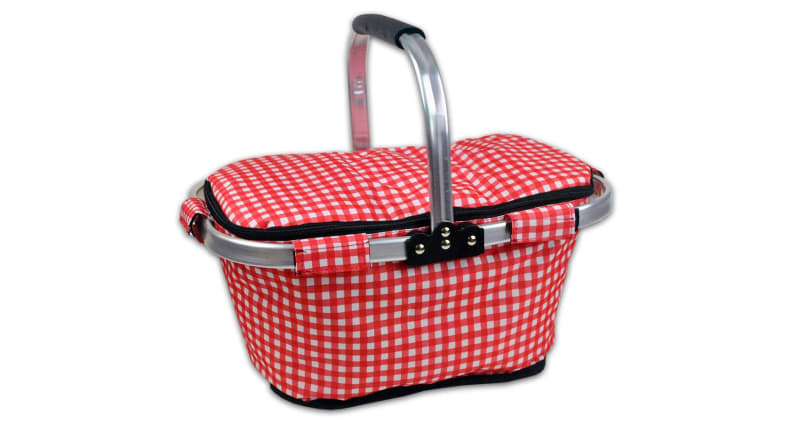 You'll need a insulated lunchbox to transport your food and ensure it stays at a safe, chilled temperature despite the strengthening sun. This insulated gingham basket will make any lunch feel like a fun picnic.
Buy an insulated picnic tote for $22
3. Use long-lasting ice packs to keep food chilled on hot days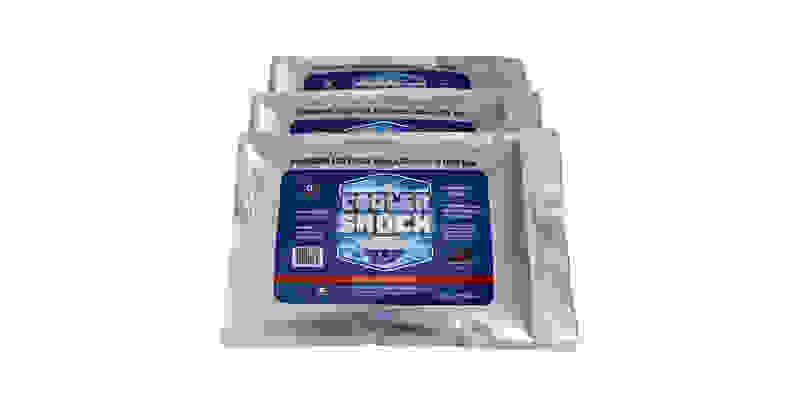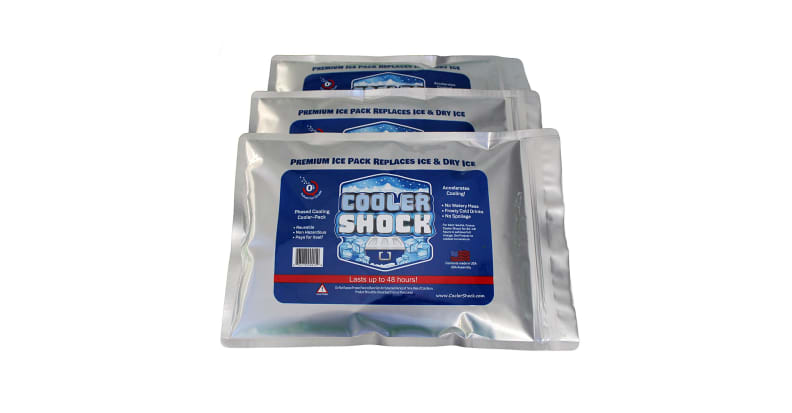 You'll never have to store food in the smelly work fridge again. These packs have a near perfect 5-star rating with more than 2.2k reviews. They keep your food chilled all day while keeping your bag light: Three packs replace 20 pounds of ice.
Buy three Cooler Shock ice packs for $25
4. Start happy hour early with a flashy corkscrew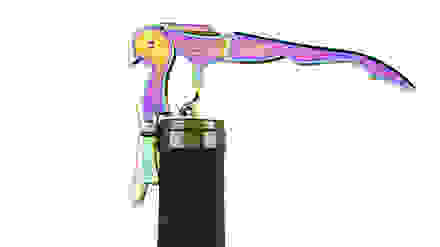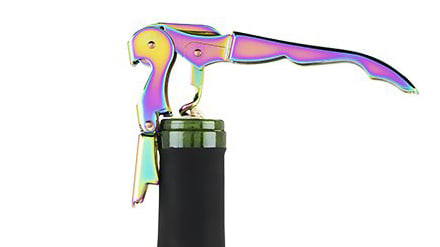 Liquid lunches are a thing, and the cardinal rule of dining outside: Don't. Forget. The. Corkscrew. This wine key doubles as a bottle opener and folds down into nothing.
Buy a flashy corkscrew for $8
5. Bring cornstarch to the park to naturally repel ants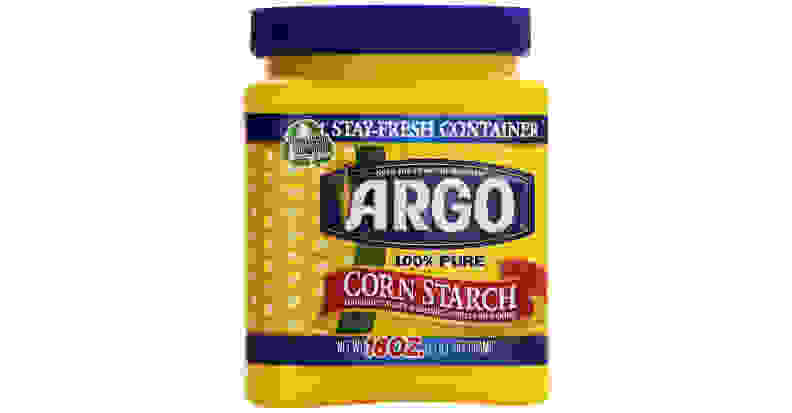 Heading to the park? Sprinkle cornstarch all around your blanket to create a barrier that ants won't permeate. (Also if this doesn't immediately make you think of Hocus Pocus except cornstarch = salt and ants = witches, then I just don't know, you might be a monster.)

Buy cornstarch for $1.47
6. Use collapsible food tents to keep flies off food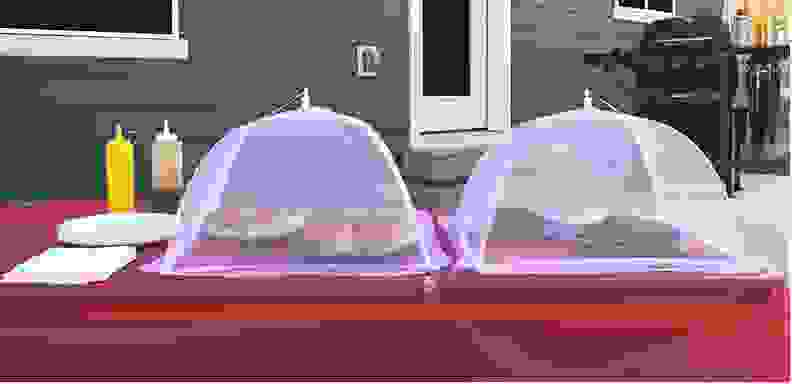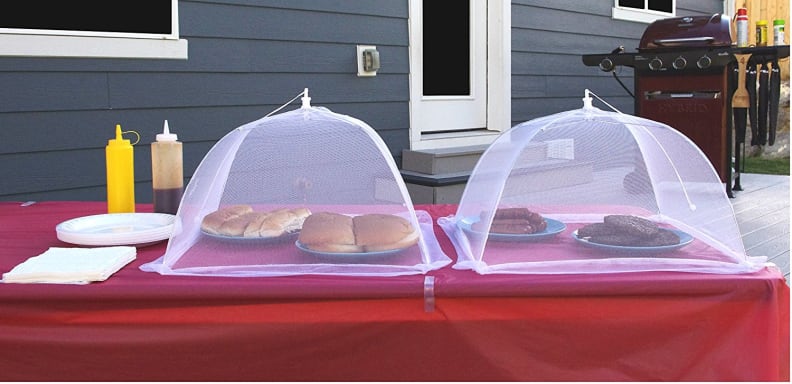 If you're planning an outdoor potluck, these are a necessity. Bees and flies have met their match in these clever contraptions. The domed mesh screen keeps all critters out of your meal, and they fold down into paper-thin sheets, making them easy to stow in your bag when not in use.
Buy four collapsible mesh food tents for $15
7. Lather up with sunscreen to keep your skin safe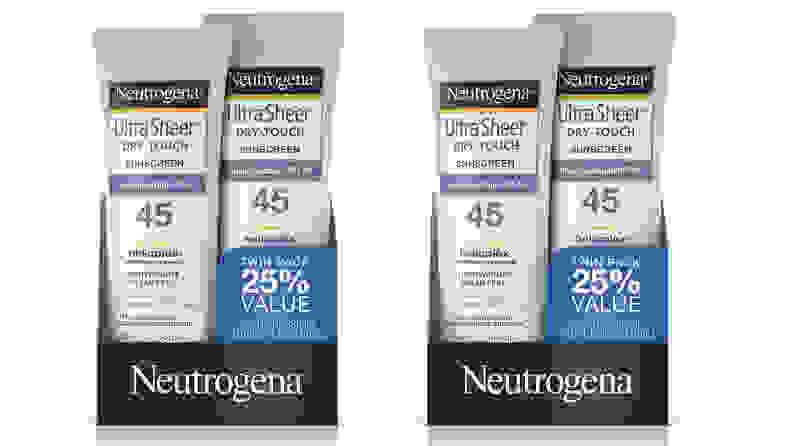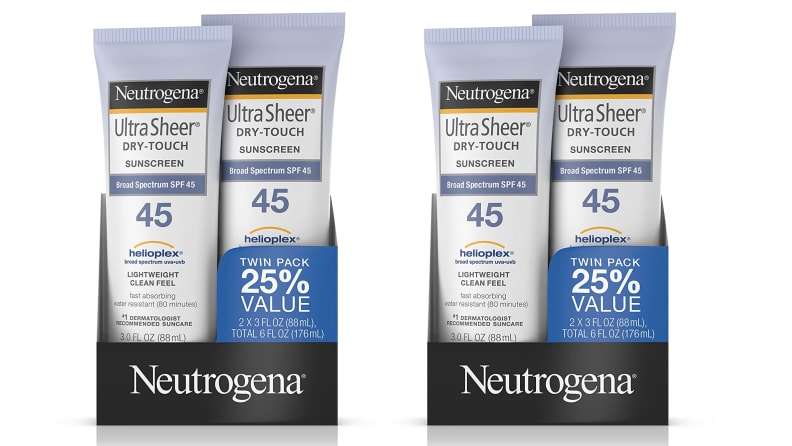 By now, I shouldn't have to remind you the importance of sun protection. But just in case, I will. It's spring. Be sure to lather up every day.
Buy two bottles of Neutrogena Ultra Sheer Dry-Touch Sunscreen for $13.27
8. Drink from a grownup sippy cup to thwart bees
Bugs just looove wine, juice, and soda, but these capped, plastic glasses keep your drink insect-free. Bonus: If you happen to set it down on unlevel ground and it topples over, the lid also keeps you spill-free.
Buy two Vino2Go Double Wall Acrylic Tumblers for $14.80
9. Use biodegradable trash bags that won't trash the environment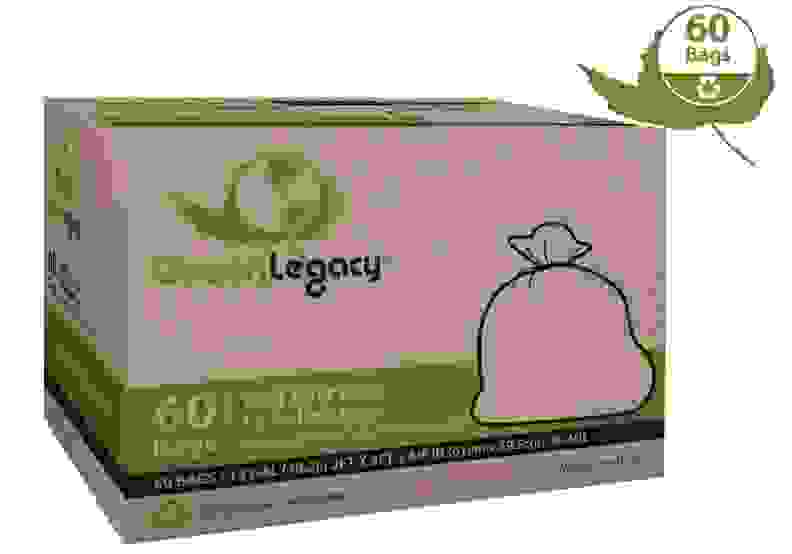 When you're done eating, toss all your used paper goods, flatware, and containers in a trash bag before putting it back in your lunch bag to save yourself from spills. Don't freak out if a bag flies away in the wind: These are biodegradable.
Buy 60 Green Legacy trash bags for $10
10. Fill up an insulated bottle, because you need to drink more water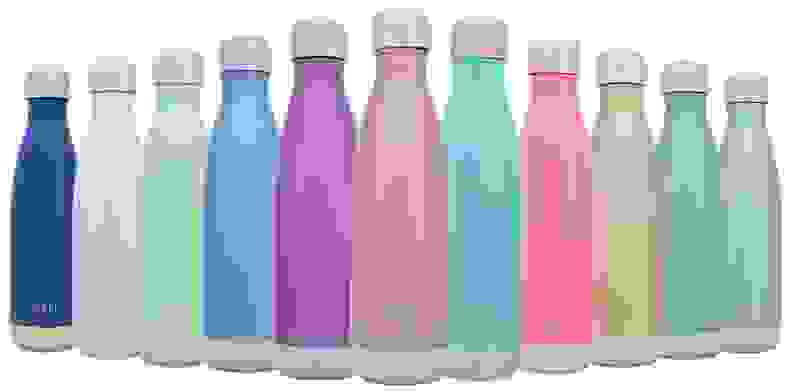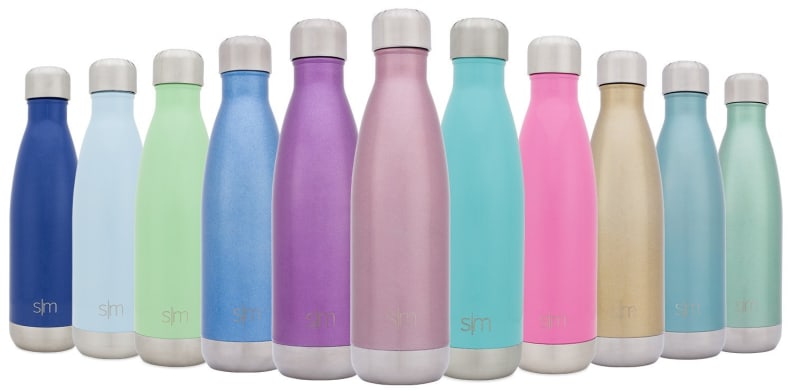 No one drinks from wasteful plastic bottles anymore. This vacuum-insulated bottle is double-walled, meaning it'll never sweat and will keep ice clinking around for hours. The chances of you finishing the bottle are higher than the chances of the ice melting.
Buy a 25 oz. Simple Modern Wave Water Bottle for $20
11. Use cloth sandwich bags to minimize trips to the trashcan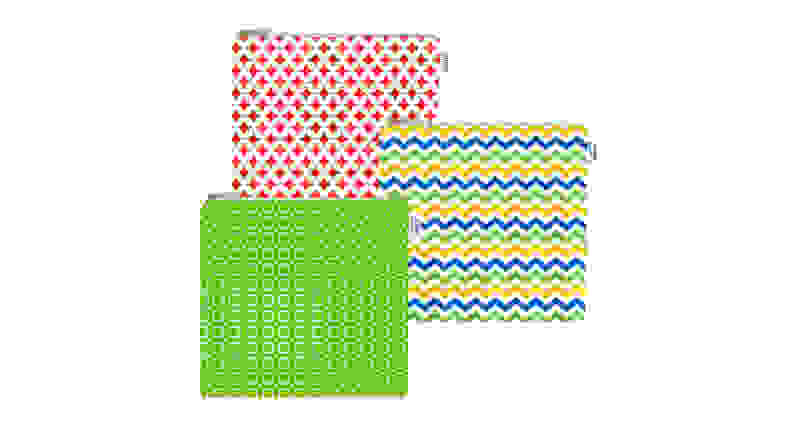 These moisture-resistant cloth sandwich bags zip closed and are completely machine washable, so you can use them for many picnics and lunches to come.
Buy three Yummi Pouch cloth sandwich baggies for $15
12. Bring a roll of paper towels that won't blow away in the breeze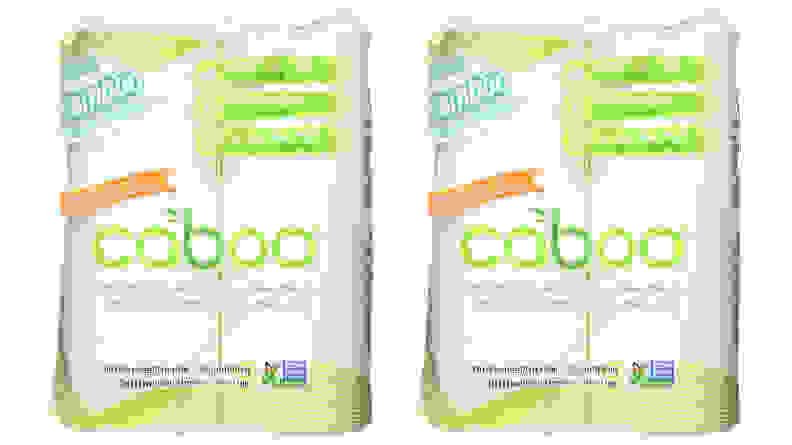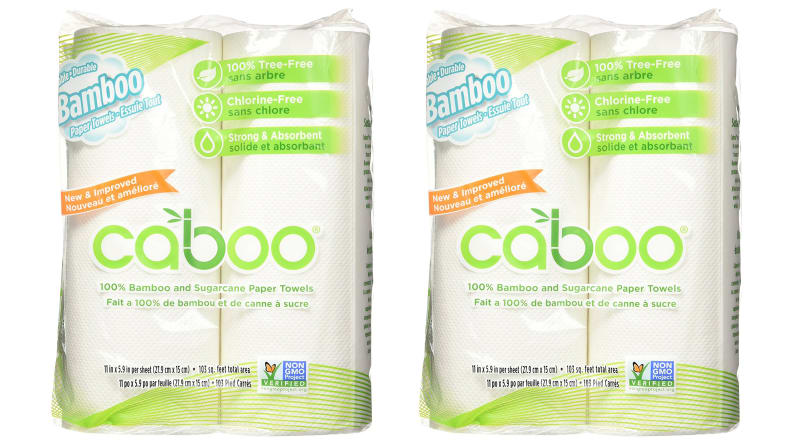 Don't risk a stack of napkins that will fly away in the wing. Paper towels are bound to a roll, and if a loose one does escape, don't fret. These are made of environmentally friendly bamboo and sugarcane.

Buy two rolls of Caboo paper towels for $5.62
13. A leak-proof bottle stopper to keep leftover wine from spilling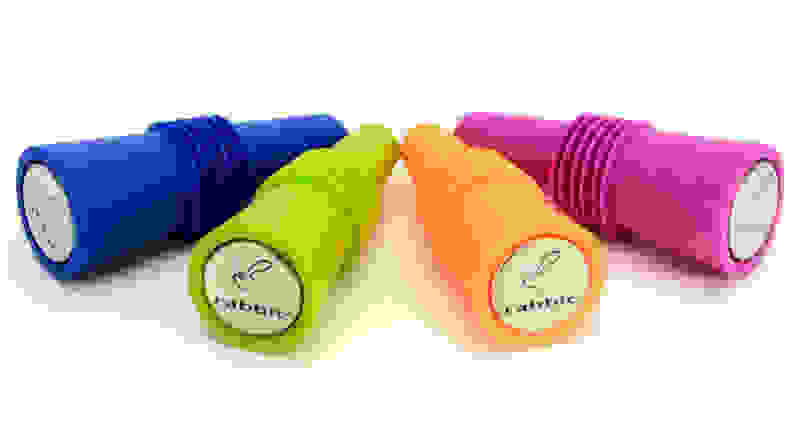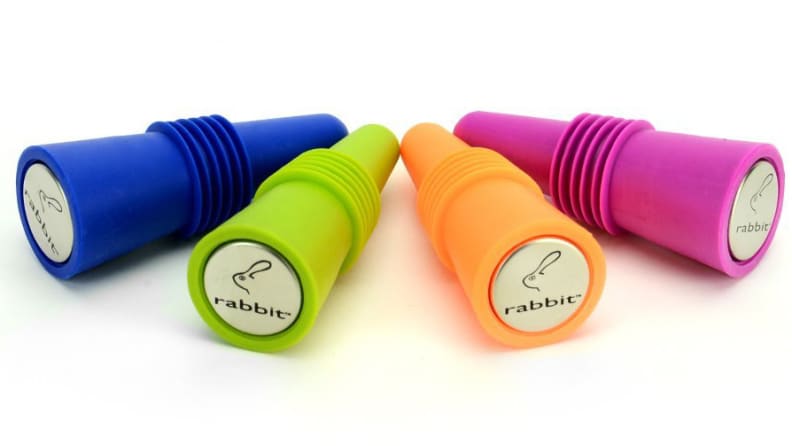 If there's a bottle of wine that goes unfinished on your company outing, simply re-cork it up with these stoppers and throw into your bag. Even if your bottle flips upside down, these much-loved stoppers will keep wine safely inside.
Buy four Rabbit Bottle Stoppers for $7
14. Food storage containers that will never, ever leak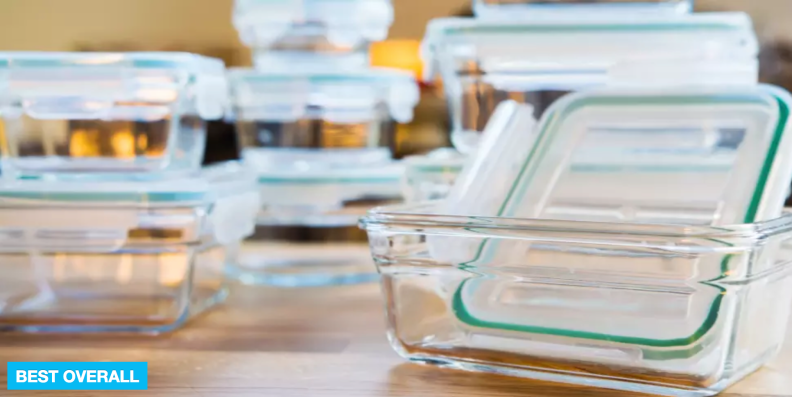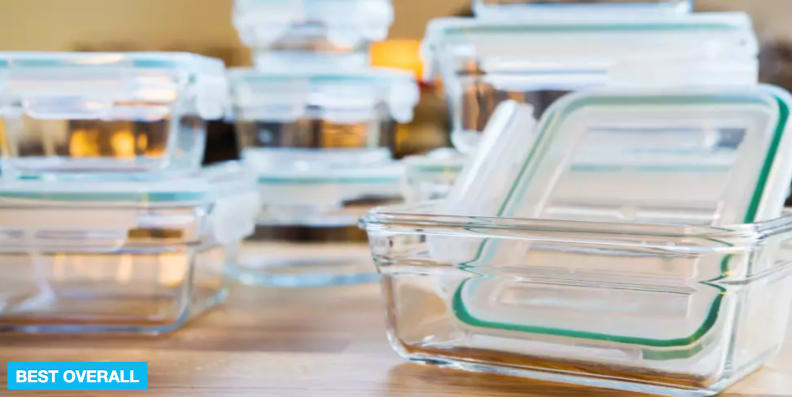 When we tested the best food storage containers on the market, these snap-lid plastic lock containers destroyed the competition. The lids and glass resist stains, are shatter-proof, and dishwasher-, microwave-, and oven-safe.
Get Glasslock 18-Piece Container Set for $38
15. A easily-transported lawn game to keep fun moving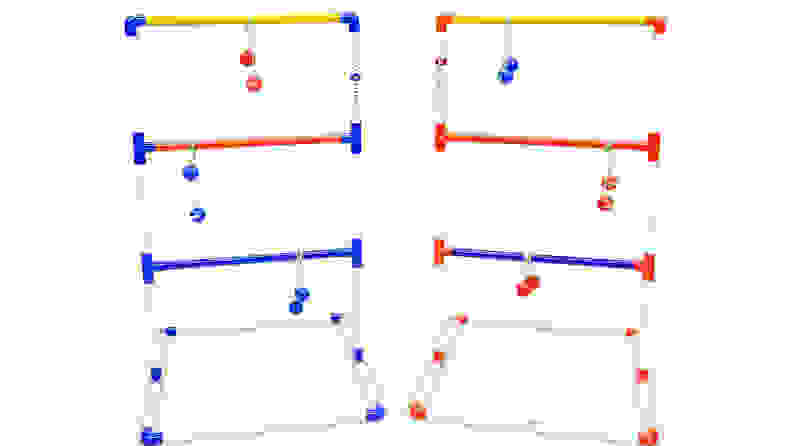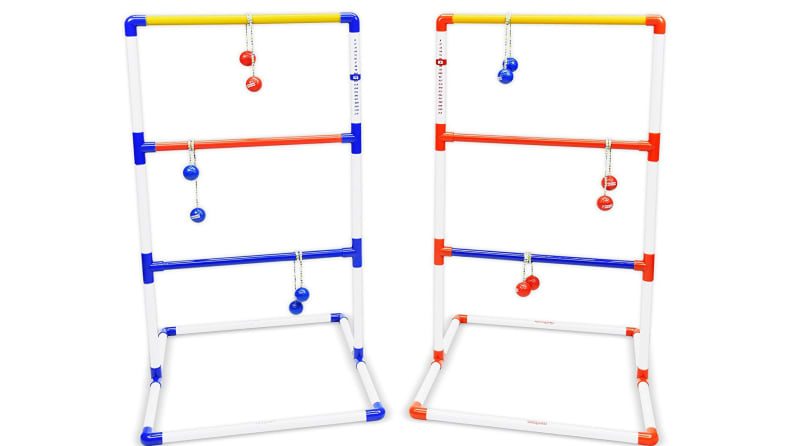 If you're like me and eat your lunch in 7 minutes flat, don't head back to the office just yet: You have a full hour. If you're with friends, set up an easily-transported lawn game to keep the fun continuing through the lunch hour.
Buy Ladder Toss for $39.99
Related Video
Up next
Get Reviewed email alerts.
Sign up for our newsletter to get real advice from real experts.