Ovens & Ranges
From Italy, a Stylish New Suite of Kitchen Appliances
An Italian brand is trying to make inroads in the U.S.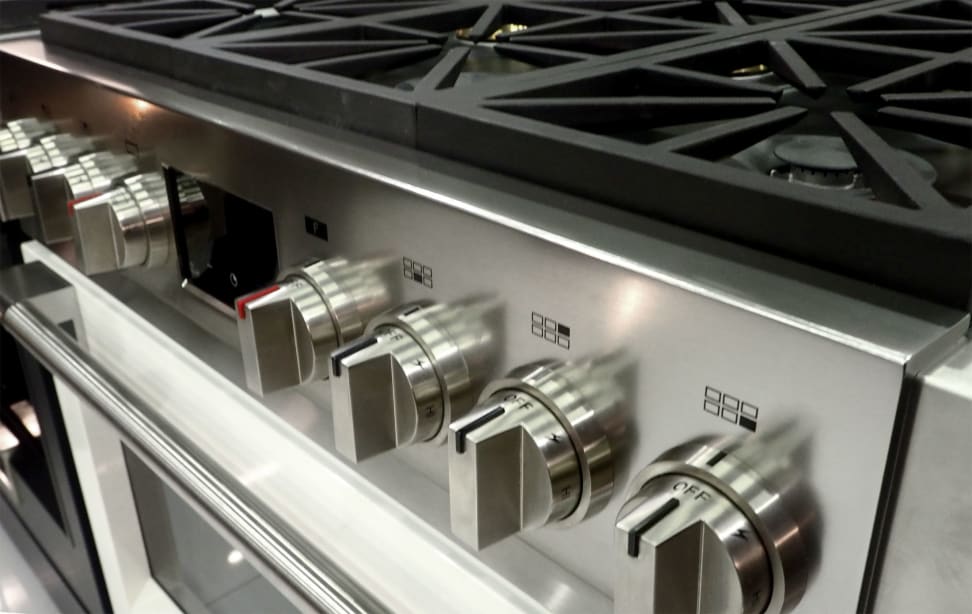 Credit: Reviewed.com / Keith Barry
Would you buy a whole suite of home appliances from a brand you've never heard of, just because they look really good?
Italian appliance manufacturer Fulgor Milano hopes so. The company is introducing a new line of pro-style gas, induction, and dual-fuel ranges—in addition to a matching fridge and dishwasher—that's downright sleek.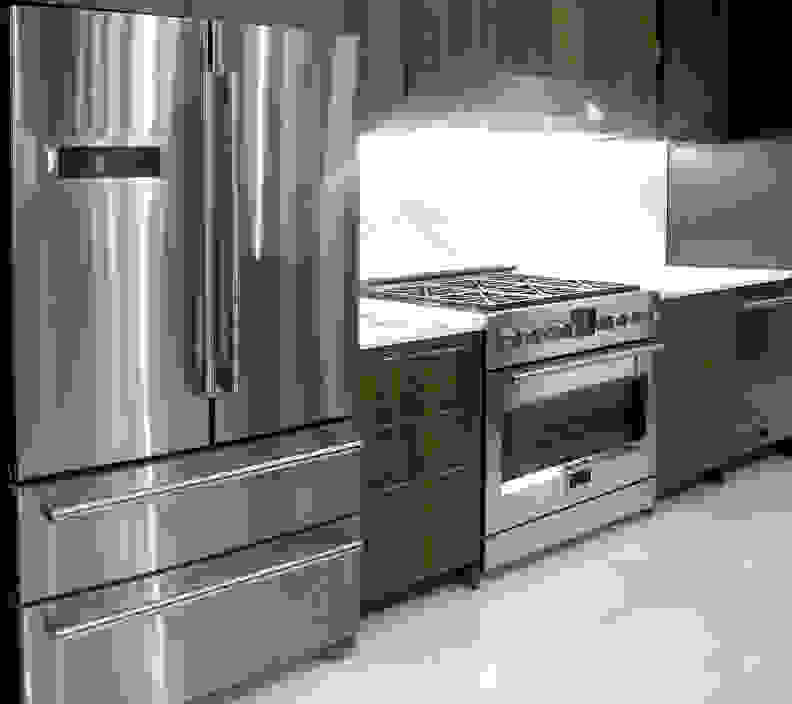 The new Sofia Series ranges are built in Italy, come in 30-inch and 36-inch versions, and are designed specifically with the U.S. and Canadian markets in mind.
Although they have the classic elements of European style—such as unique colors and finishes—they also have features Americans demand, like large convection ovens and soft-close doors. The gas burners all output 18,000 BTU and sit above easy-to-clean porcelain burner bowls.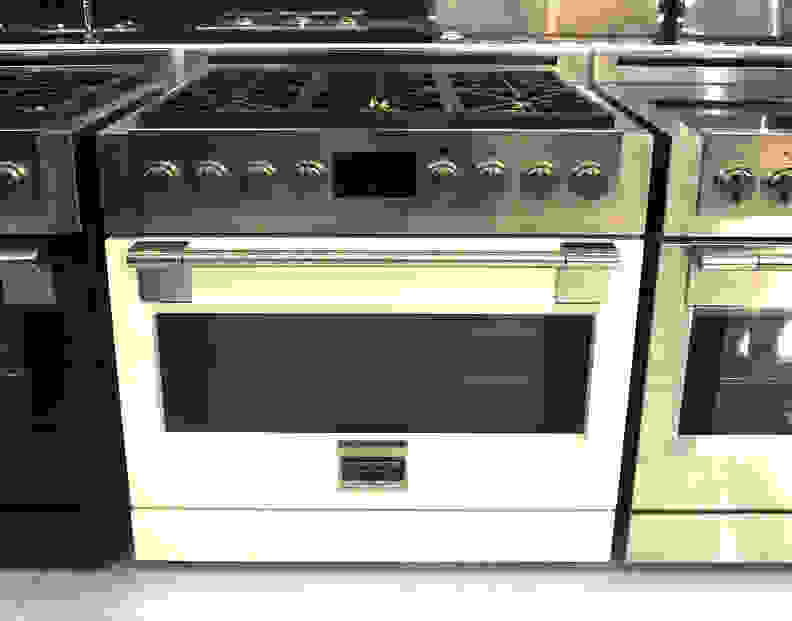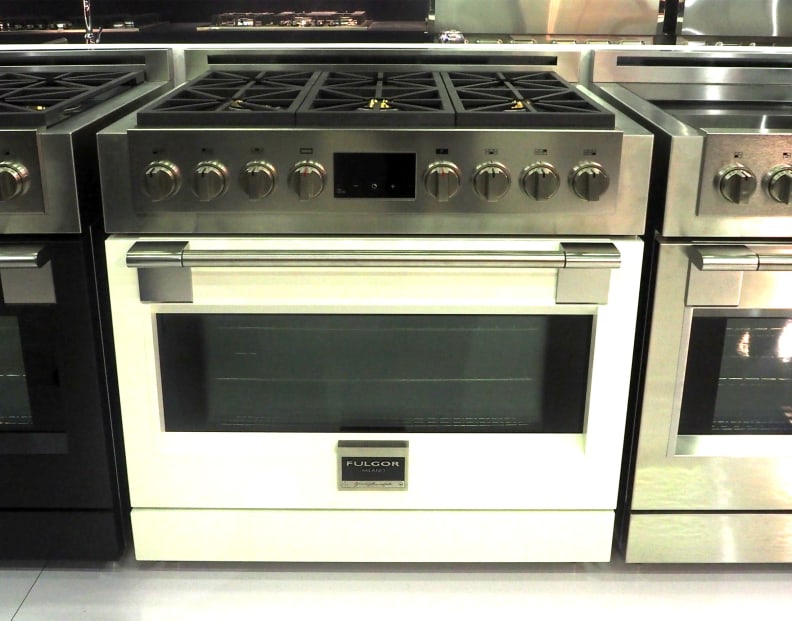 In addition to the ranges and an existing line of built-in cooktops and wall ovens, Fulgor now sells an entire kitchen suite including a French door refrigerator (identical to the one sold under the Bertazzoni brand name) and a dishwasher (built by Smeg).
×
New Gallery
But what about that brand name? Well, you may not have heard of it, but the Fulgor name has been on cooking appliances in Italy since "dual-fuel" meant gas burners paired with a wood-fired oven. For a while, Fulgor even sold its products in the U.S. under various other brand names.
After economic troubles in the 1980s, the company's assets ended up as part of Meneghetti—a major manufacturer who now builds cooking products for nearly all well-known European appliance brands. Company president Gianni Meneghetti oversaw the turnaround, which is why the new ranges bear his signature.
The new ranges are priced between $3,999 and $5,499, which puts them above the likes of Smeg and Bertazzoni, but below Wolf and Viking. They're currently available from select appliance retailers, as well as online.
Related Video