Ovens & Ranges
Hot Ranges for Serious Cooks
Serious cooks need serious tools. Here are three of the best tested rangetops.
Credit:
Serious chefs need appliances that won't limit their creativity, and the range shouldn't be the Achilles' heel of any kitchen. Most decent ovens can handle a chef's needs, but a great rangetop is harder to find. If you have a choice, why settle for a crummy stove?
It's difficult to find a truly great consumer-grade range for serious cooking, but we've picked three that we think will get the job done.
A Note on Gas Vs. Electric
Gas ovens have superior control because you get instant visual feedback from the flame. Electric ranges have a wider temperature range, which makes it easier to simmer at low temperatures. As both of these things are important to the serious chef, this can cause quite the dilemma.
It's up to personal choice, but most chefs opt for high-quality gas ranges. You'll almost never find electric burners in a restaurant. That's a testament to how important control can be.
This upper-middle tier gas range ($1,799 MSRP) impressed us with deft performances in almost all performance categories except for its temperature range and its broiler (the latter matters less to most chefs). We wholeheartedly recommend this winner of our Best Gas Range award—just be mindful when you're simmering sauces.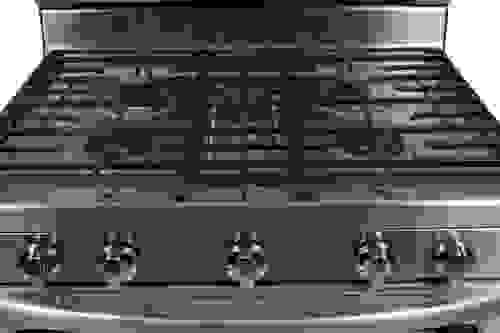 Unfortunately everything seems to be a compromise. Though this sub-$1,000 GE is one of the few ranges with gas power and enough low-temperature control for simmering, its underpowered rangetop won't always perform up to a demanding chef's standards. The oven is great, and the broiler is strong too.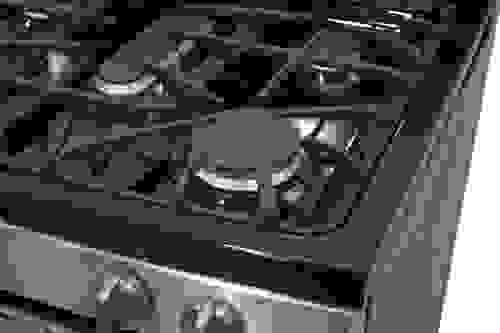 The top-scoring range of 2012 and winner of our Best Electric Range award scored well in just about all of our performance categories. So if our tests are anything to go by (they are!) this LG offers serious performance for the serious chef.
However, as great as its rangetop is, it's of the electric variety, which many chefs simply will not abide. But if you can put that aside, you'll see that it's a high-performance machine. Open your mind!
Up next