Ovens & Ranges
Origin of the Spices: The Evolution of Buffalo Wings
Everyone loves buffalo wings, but who exactly invented them?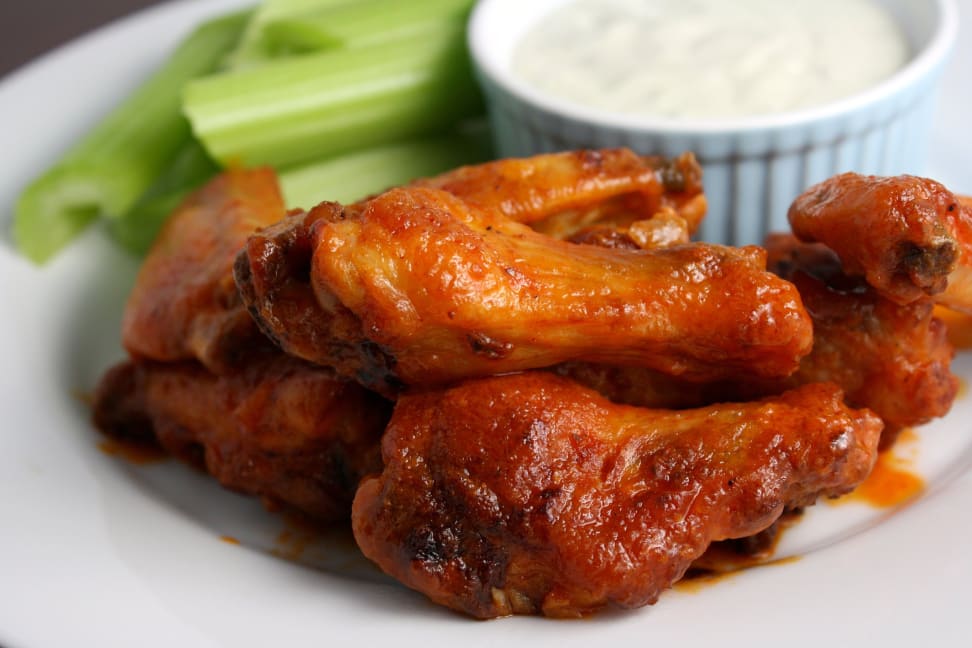 Credit: Flickr user "esimpraim"
The history of science is riddled with breakthroughs made by isolated visionaries. But surprisingly often, these brilliant minds tap into the zeitgeist and cook up the same discovery at the same time.
Most people don't know, for instance, that the theory of evolution was independently developed by both Charles Darwin and Alfred Russel Wallace. Meanwhile, Isaac Newton and Gottfried Leibniz fought a bitter intellectual battle over who invented every high school student's worst nightmare.
Well, add to that list the humble Buffalo wing—America's favorite meat-based appetizer and a staple of Super Bowl parties everywhere. This Sunday, an estimated 1.2 billion chicken wings will be eaten in the U.S., according to the National Chicken Council. What's more, this year happens to be the 50th anniversary of the Buffalo wing... or so we're told.
The true history of the chicken wing is mired in mystery fit for the annals of the great creation myths. But one thing seems certain: The Buffalo wing was definitely invented in Buffalo, New York, in the 1960s.
The Anchor Bar Theory
Most Buffalo wing origin stories revolve around the Anchor Bar, a long-standing Buffalo restaurant owned by the Bellissimo family. The general consensus is that the establishment gave birth to the now-famous chicken wings, but exactly how they got on the menu is less clear.
Most Buffalo wing origin stories revolve around the Anchor Bar.
A 1980 New Yorker article posited that a 1964 mis-delivery of chicken wings (instead backs and necks, for a pasta sauce) forced the Bellissimos to get creative with how to prepare the unexpected bounty. The result? Deep-frying and drenching them in hot sauce.
The same New Yorker article offered some other theories: The wings were prepared as a midnight offering to Catholic patrons, who often refrain from eating meat on Fridays. Other iterations of the story involve meal preparation for a looming snow storm, or quick-and-easy fare for returning college students—all related to the Bellissimo family and Anchor Bar.
Today, the bar that still claims to be the home of the original Buffalo wing, and its modern-day menu offers up a purportedly authentic (but probably apocryphal) story from the son of the original owners, claiming that his mom made the wings as a one-off late-night snack for him and his friends.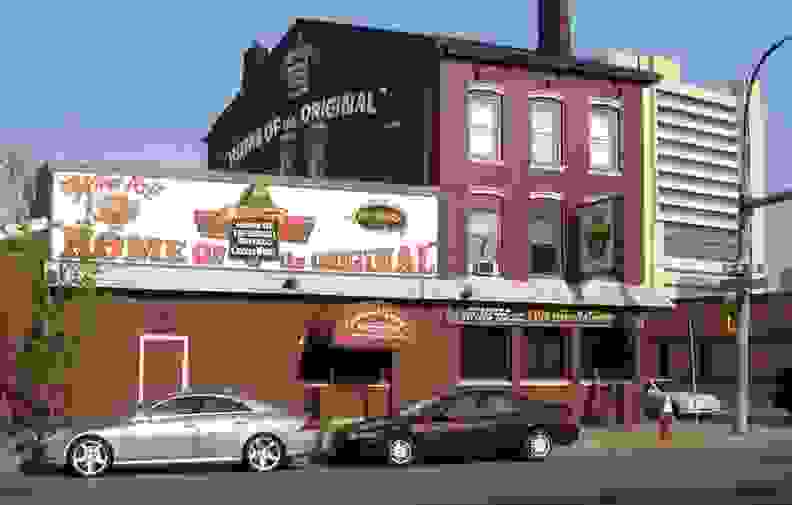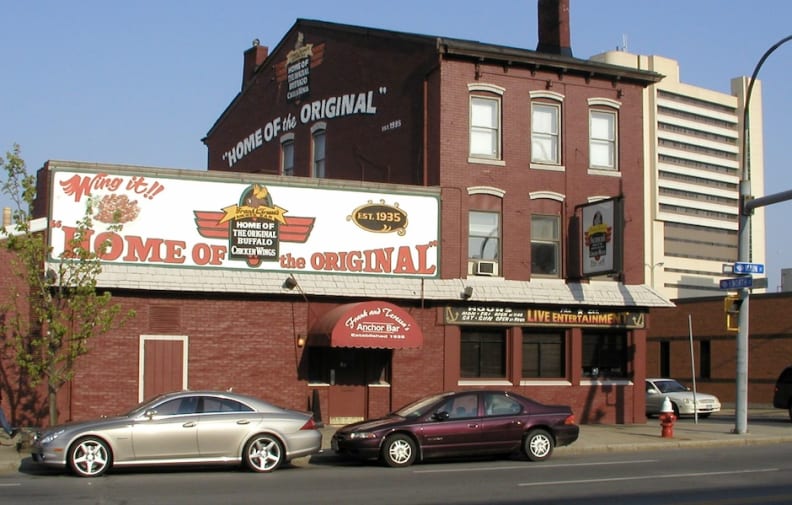 The John Young Theory
Another version of the story involves an entirely different restaurant with an entirely different recipe. Buffalo restaurateur John Young claimed in the same New Yorker article that his specialty "mambo sauce" became a favorite on chicken wings around the same time.
A surprisingly thorough investigation by the author confirmed that large quantities of chicken wings were delivered to both Young's restaurant and the Anchor Bar in the mid 1960s. In 1970, before leaving town, Young even registered the name of his restaurant as "John Young's Wings 'n Things."
However, Young's wings were breaded and covered (rather than tossed) in a spicy mambo sauce, which is slightly different from the Anchor Bar recipe and most others. But it still raises the question...
What exactly is a Buffalo wing?
According to Wikipedia, a Buffalo wing is a chicken wingette or drumette that is "deep-fried, unbreaded, and coated in vinegar-based cayenne pepper hot sauce and butter." But given the nebulous origin of the dish, it seems fitting that different types of wings—such as garlic, breaded, parmesan, Thai, boneless, and BBQ—are all still commonly referred to as "Buffalo wings."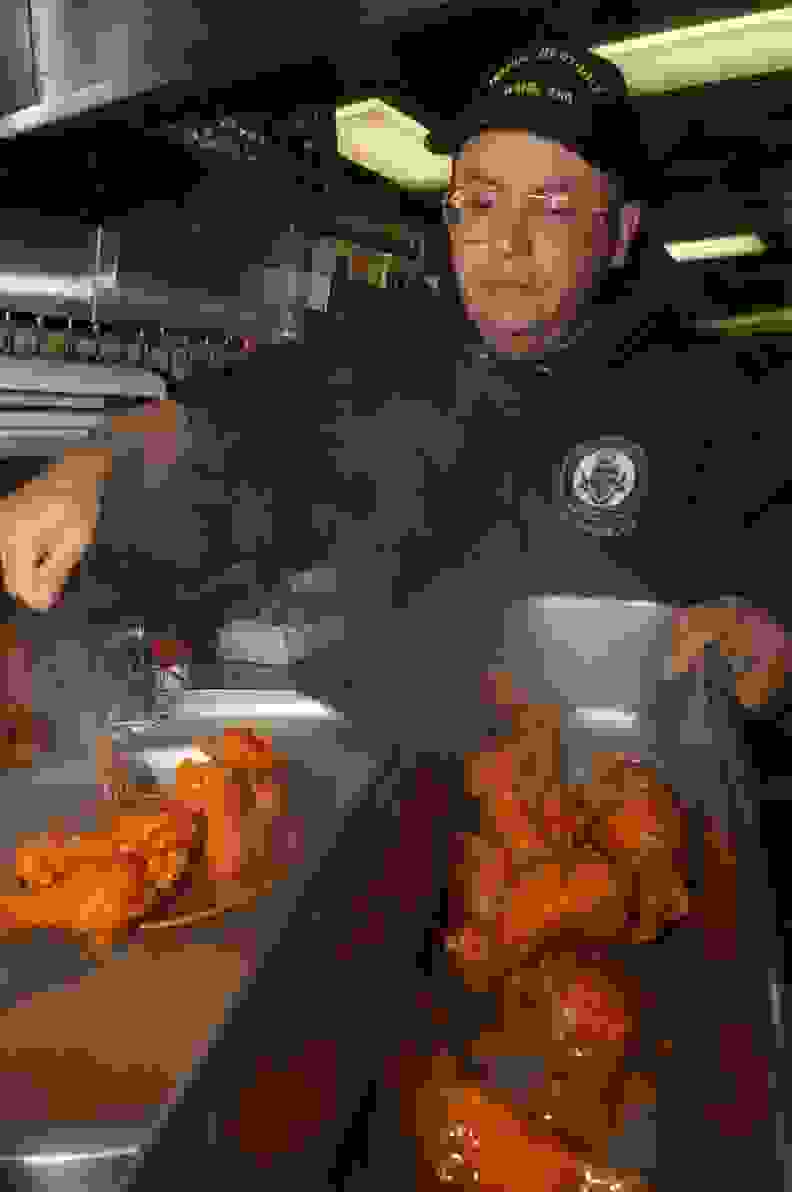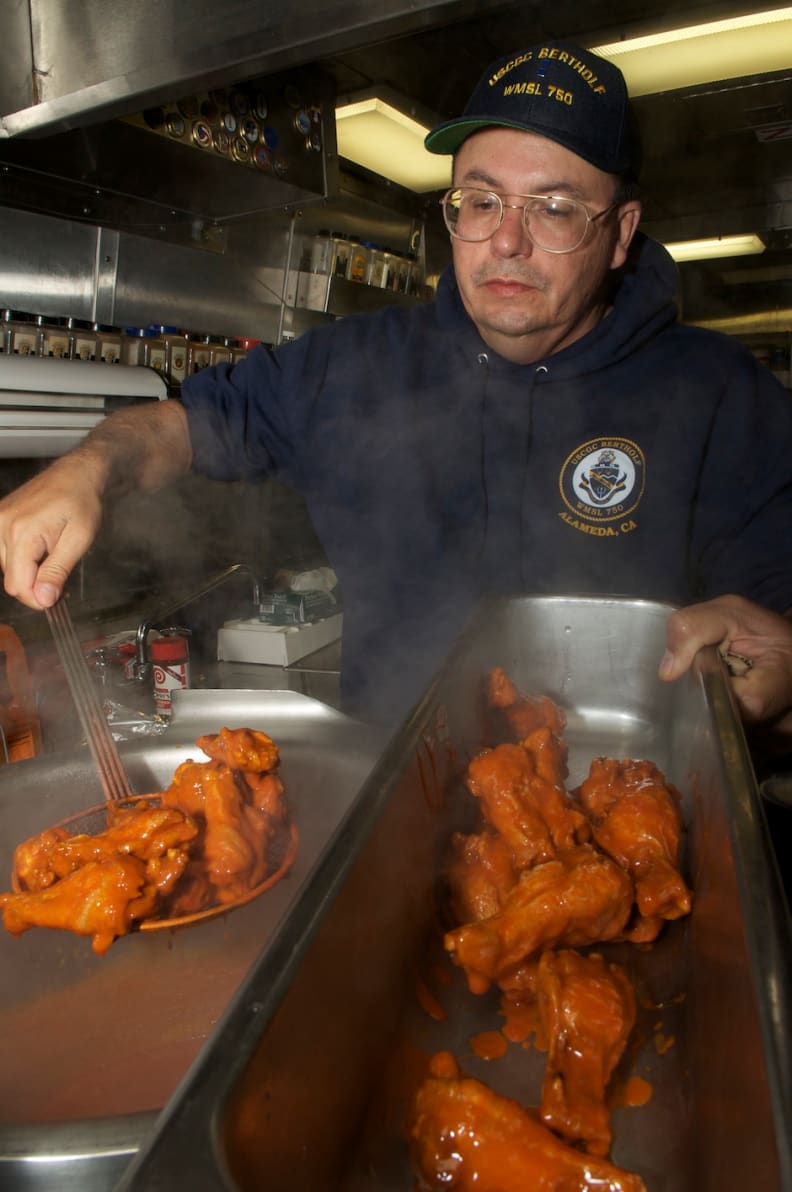 However they're made and whatever their origin, Buffalo wings are widely beloved in the United States. In 2013, in response to questionable reports of a looming wing shortage ahead of the Super Bowl, two men even made off with $65,000 worth of frozen wings. They were quickly caught, presumably due to the challenge of secretly transporting 10 pallets of frozen chicken wings.
The 2013 shortage never came to pass, and this year's supply of chicken wings is expected to hit 1.3 billion—yes, billion—for Super Bowl 50. "Any way you measure it, that's a lot of freaking wings," notes Tom Super, senior vice president of communications at the National Chicken Council.
If your Super Bowl feast includes Buffalo wings this year (we recommend this recipe from Elise Bauer over at Simply Recipes), do try and pay homage to their creators—whoever they are.
Related Video