Ovens & Ranges
Our strawberry margarita milkshake recipe might surprise you
Dubious? We were too—Until we took a sip.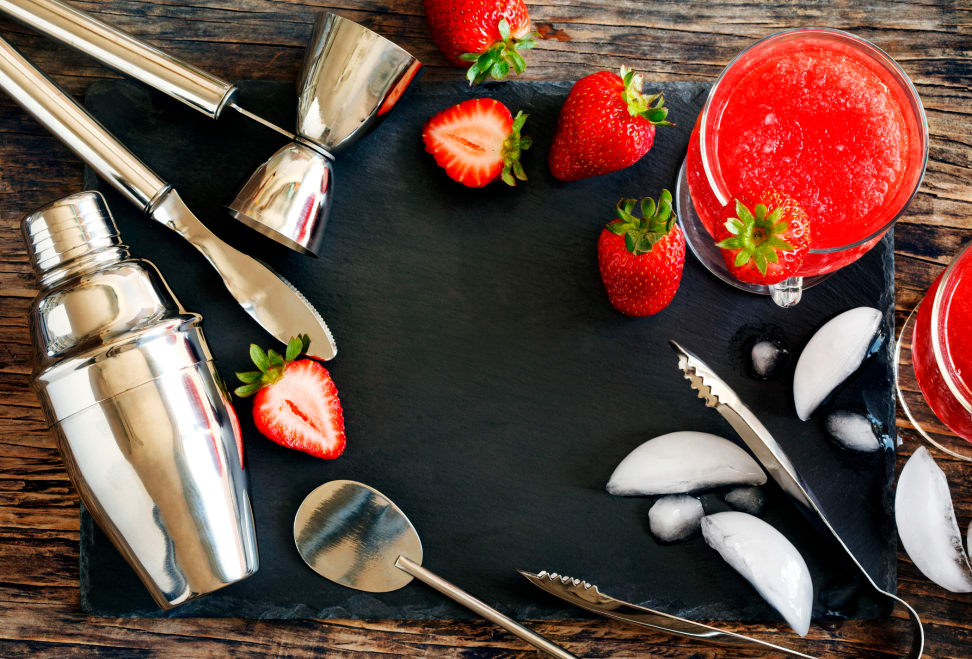 Credit:
Not that you need an excuse, but July 24 is National Tequila Day. This is most likely the best time of year to imbibe in a poolside-favorite cocktail, and I don't believe there is ever a bad time to enjoy a margarita—much like there's never a bad time for ice cream. So we decided to combine the two and create a strawberry margarita milkshake to celebrate.
Dubious? We were too. It wasn't until we popped the top off our blender and tasted it that we were sold on this boozy blend.

With ice cream, margarita mix, and frozen berries, the concoction goes down like an innocent key lime dessert but with far more fun results. Note that we originally used two cups of strawberries, but on second try, found that a little less than a cup gave the perfect balance.
Top with whipped cream and a lime wedge and start sipping. You'll soon forget that it's even winter.
Strawberry Margarita Milkshake
Ingredients
2 cups vanilla or key lime ice cream
1 cup frozen strawberries
1/2 cup margarita mix
1/4 cup tequila
Whipped cream
Lime, for garnish
Directions
Place ice cream, strawberries, margarita mix, and tequila in a blender and blend until smooth.
Divide between two glasses and top with whipped cream. Serve with a lime wedge. Enjoy!
Up next