Ovens & Ranges
The Future of Induction Cooking Heats Up
Cooking with magnets keeps getting better, thanks to clever designs and new innovations.
Credit:
While America continues to burn gas, induction cooking is bringing the heat to much of the rest of the world. It cooks faster than other methods, is fantastically energy efficient, and is safer too, since there's no direct heat. The wares on display at IFA 2013 hint at a creative future for this magnetic cooking technology—a future that hopefully includes the US.
Most induction cooktops are monolithic black slabs—a tried and true design that looks pretty good in most kitchens. But Chinese manufacturer Midea offers up a brighter take on induction design. The company showcased a handful of colorful cookers, from yellow to pink. They might not look so out of place in a retro-inspired kitchen.
The handful of induction cooktops available in the US tend to have fixed zones to fit different pots and pans. If the cookware slips out of the zone, then it won't cook. But tons of European manufacturers, including big names like Bosch and Electrolux, showed off induction hobs with "flex" cooking areas.
Rather than one big, round magnetic coil, built for a skillet or stockpot of a certain diameter, the flex areas are made up of several smaller coils (usually four, from what we can gather), to cover a larger area. More stuff fits. Some models even have pan detectors, activating only certain sub-sections within the flex area.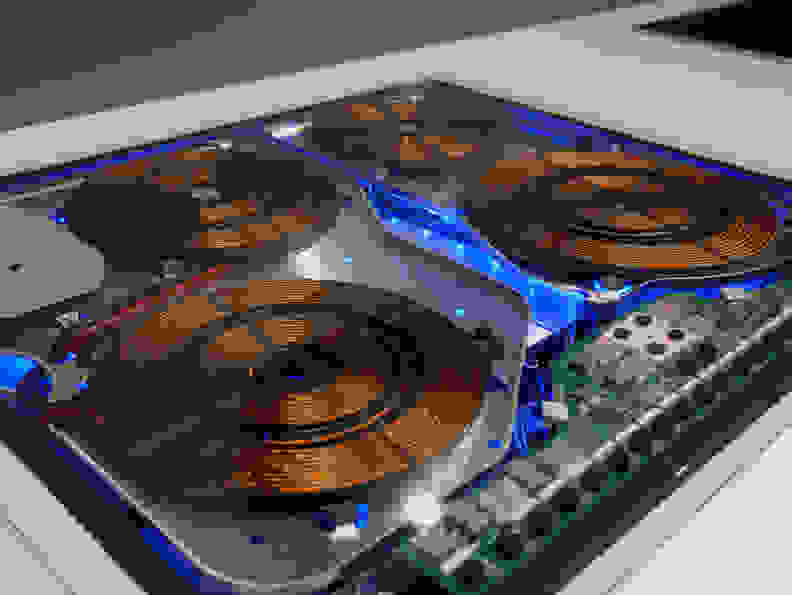 In the lead-up to IFA, we'd heard rumors of an "induction oven." Induction requires contact between a coil and a magnet (like an iron skillet) to generate heat, so we couldn't figure out how that would work in the hot-box of an oven.
We tracked it down at the booth of Glen Dimplex, a British company that owns the Belling oven brand. ("How did you hear about this?" asked one of the employees. "What's an American with a camera doing at an appliance show in Germany?" asked another.) Turns out that it's a regular convection oven that also has an induction zone built into the bottom.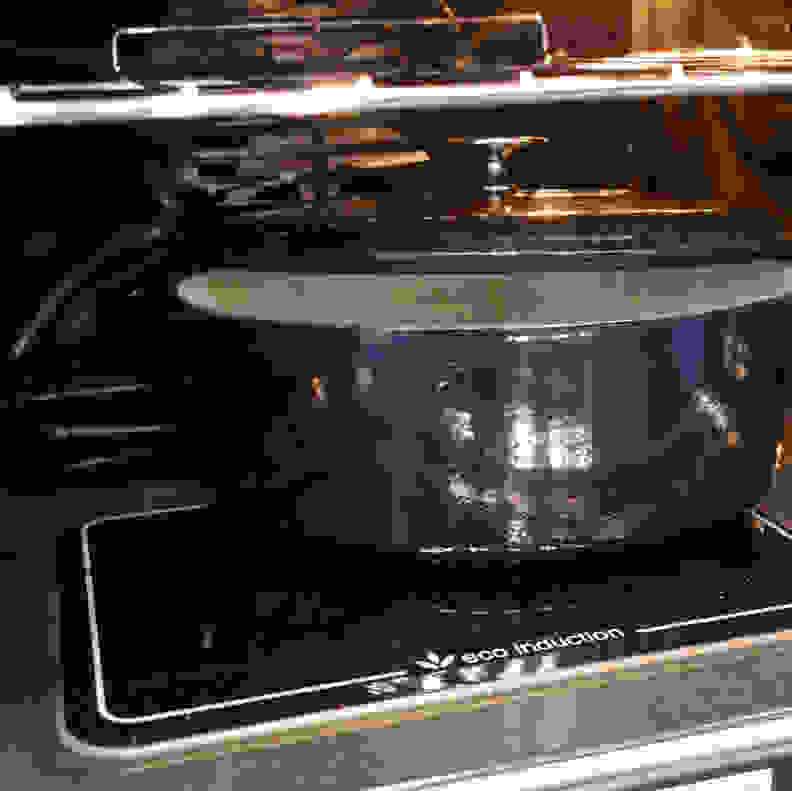 The company reps pitched the induction plate mainly as a way to save energy—induction is much more efficient than gas. The oven comes with a casserole dish (with a steamer tray in the bottom) that apparently proved to be the most effective piece of cookware for this setup in company tests. It seems mostly like it does the same job as a regular, non-enclosed induction cooktop would do, though the heat radiating from the dish into the oven might speed up cooking times for some dishes. It's not quite a game-changing innovation, but it's one more decent idea to work with.
Sometimes it feels like the US is watching the induction train leaving the station, falling behind to the point where we might not catch up. But clever designs and innovations like these could help unlock the potential of the market. Let's get cooking.