Ovens & Ranges
This one kitchen gadget saved my Thanksgiving
Save the turkey, save the holiday.
Credit: Getty Images / GMVozd
Thanksgiving can be stressful. No family understands this better than mine. While my parents love to entertain, there is no denying the pressure of hosting such a special event. With guests coming from near and far, the creation of a great meal and magazine-style tablescape often turns into a full-blown team effort.
One year, it seemed Mother Nature was poised to ruin our Turkey Day festivities. A light dusting of snowflakes turned into a heavy storm, and the dinner cancellations began to pour in. But as the guest list dwindled, our ambition to make the day great was stronger than ever.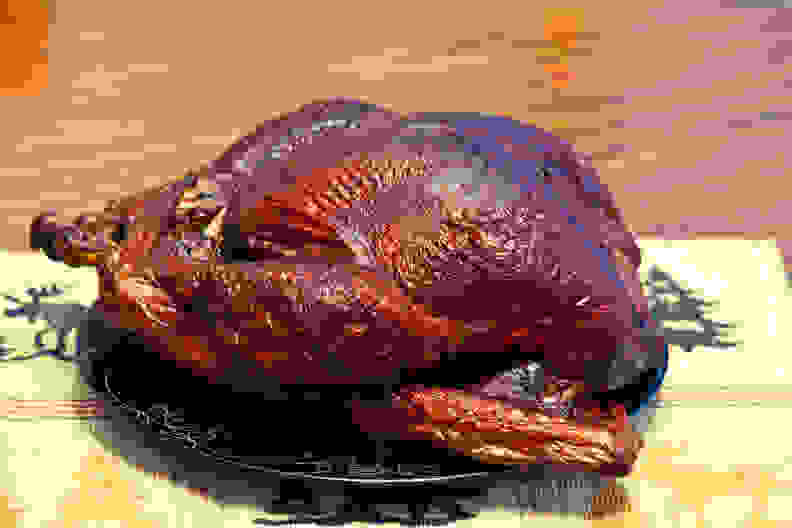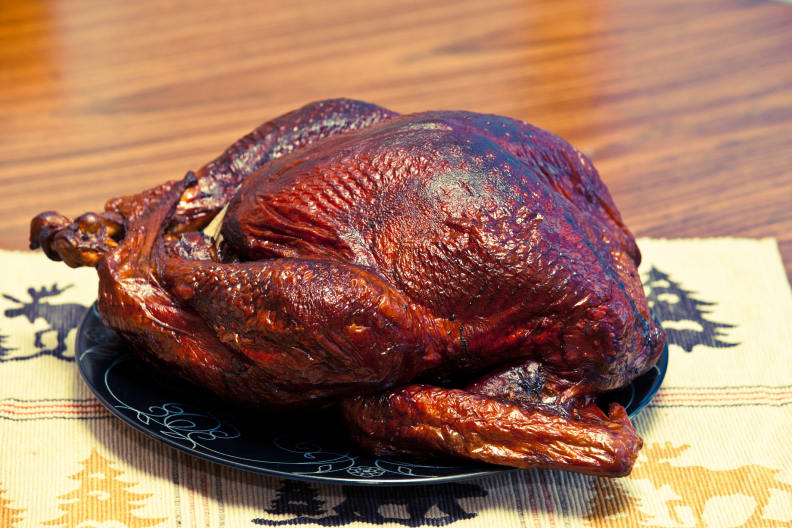 Our main mission? The star of our table: the smoked turkey. The obstacle? Smokers live outside, where a blizzard was currently taking shape. It was a daunting wrinkle in what should have been a smooth plan. How was a high-strung, perfection-driven family—who may or may not have partaken in quite a few seasonal cocktails—going to monitor a bird cooking outdoors in a snowstorm?
Enter our Thanksgiving miracle: the Supermechanical Ember Range smart thermometer. This little gadget, which had been given to my father as a gift, was a tool we never thought we'd have to crack open. The device, which connects to an app on your iPhone to keep you apprised of cooking temperatures, isn't typically a first choice for a slew of perfectionists who prefer to monitor progress firsthand. But as our plans for the day shifted—along with the icy winds—we were forced to admit that the smart thermometer might be an incredibly convenient option. And boy, were we glad we did.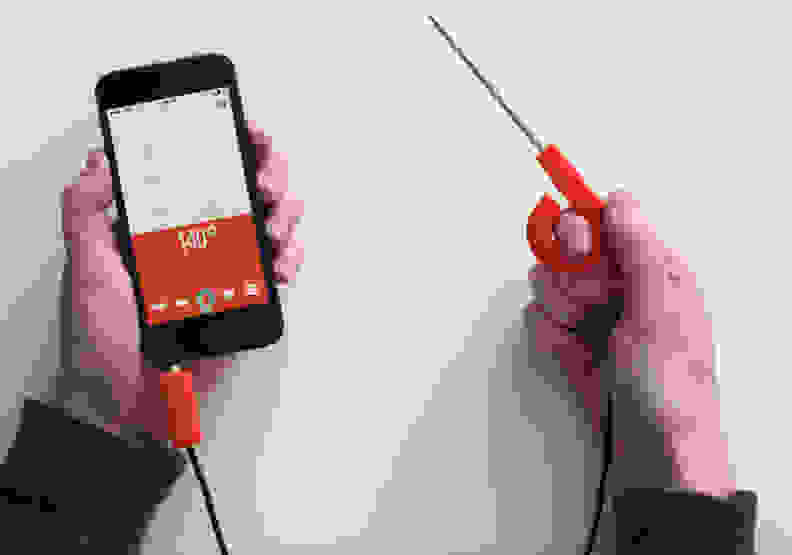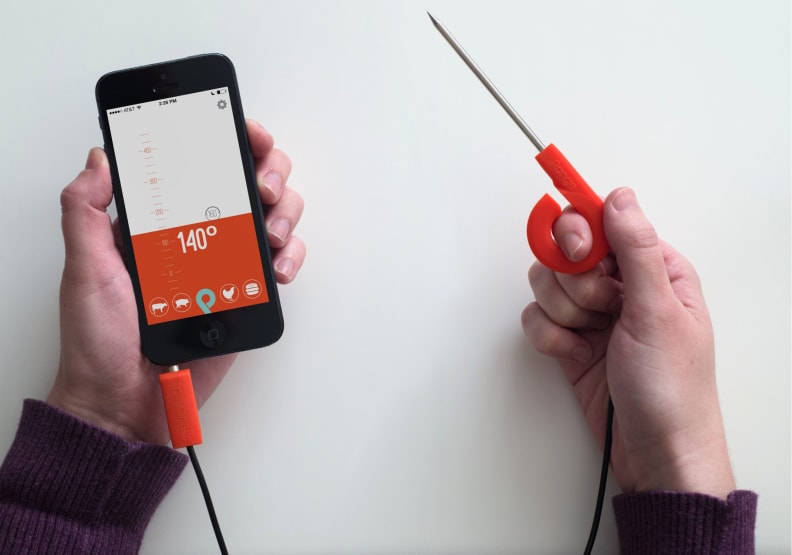 It was amazing just how easy the Ember Range was to use in our moment of crisis. We simply downloaded the Range app, plugged the thermometer into an iPad, and covered the tablet to protect it from the snow. The device was able to speak directly any other device that shared our iCloud account, which meant we could receive audio alerts and push notifications on our iPhones from the comfort of indoors.
As the snow continued to fall, we would run outside to check on the turkey, but only when we received an alert. The Range's instant-read thermometer function also came in handy, allowing us to quickly spot-check the temperatures of specific sections of the turkey for added precision. This minimized the time we spent out in the storm.
With the help of one simple tool, our day was vastly more pleasant than it could've been. Instead of constantly wading through piles of snow, the process became seamless and streamlined. The handful of guests that made their way to our home through the storm were welcomed with open arms, a cozy home, and the ultimate smoked turkey—not to mention very happy (tipsy) hosts.
If you ever need to cook a turkey outdoors in a snowstorm—or if you just want to cook something perfectly without babysitting the food—I highly recommend giving the Ember Range a try. Cheers to stress-free, gadget-filled Thanksgiving!
Related Video
Up next