Ovens
The 10 Best Black Friday Home & Kitchen Deals
These are the best deals for cooking and cleaning.

Credit:
If your home needs an upgrade, these Black Friday deals will do the trick. And since some of the best deals are already available, you might not even have to skip Thanksgiving dessert.
From large appliances and high-end stand mixers to entry-level kitchen electrics and budget cookware, these are the kitchen and home gifts to grab if you're going to go out on Black Friday. Just keep an eye on when the deals expire, and make sure to track those mail-in rebates.
1. Iris Safe and Secure Package
Price: $149.00
Store: Lowe's
Availability: Now
Iris is Lowe's brand of smartphone-controllable smart home systems. The Safe and Secure package is currently on sale through Black Friday for $149, and offers a basic home security system including a keypad, contact sensors, and a motion sensor. You can monitor it using your smartphone and receive alerts if any of the sensors are triggered. The sale price cuts $30 off the original MSRP of $179.
2. Whirlpool Stainless-Steel Dishwasher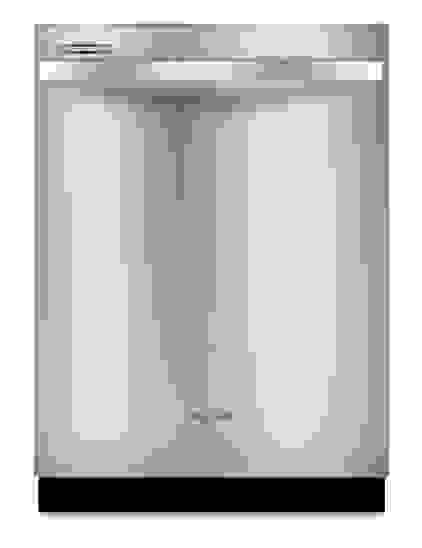 Price: $398.00
Store: Home Depot
Availability: Now through December 4, 2013
We'd actually brave the crowds at a a brick-and-mortar store on Friday to get the superb Whirlpool WDT710-series dishwasher on sale for $398, regardless if it's stainless, black, white, or Whirlpool's new White Ice and Black Ice finish. Luckily, we don't have to. Home Depot has the unit on sale in-store and online through 12/04/2013.
One of the best dishwashers we've ever tested, it's already a good value for its list price of $599, and a better value for a sale price of $499. At $398, there's no reason not to buy it if you're in the market a new dishwasher.
3. Dyson Vacuums
Discount: 33% off plus Kohl's Cash
Store: Kohl's
Availability: 8pm Thursday through 1pm Friday
If Thanksgiving guests leave your home a mess, you can head to Kohl's for the best deal we could find on a Dyson. While other retailers promise a 25% off sale, Kohl's is advertising 33% off all in-stock Dyson vacuums, including $299.99 for the DC40 Origin upright.
Best of all, you get $15 per $50 spent in Kohl's Cash, to be used on a future purchase between December 2 and December 9. So if you're planning to buy something that isn't on their Black Friday flyer and don't mind waiting a few days, you could get another $75 off.
4. Black & Decker Small Appliances
Price: $9.99 after $10 mail-in rebate
Store: Kohl's
Availability: Some online now, all in-store 8pm Thursday through 1pm Friday
Yes, there's a mail-in rebate involved, but if you're looking to outfit a kitchen on a budget, head to Kohl's and get ready to lick some stamps. They've got a host of Black and Decker kitchen electrics for $9.99 after a $10 mail-in rebate, including a toaster, 550-watt blender, 12-cup coffee maker, hand mixer, can opener, rice cooker, quesadilla maker, waffle maker, and an iron.
Here's the catch: You'll pay $19.99 (they're usually $29.99–$39.99), and then wait for the rest back in a mail-in rebate. Make sure to keep photocopies of all your paperwork and stay on top of that rebate.
5. Hamilton Beach Small Appliances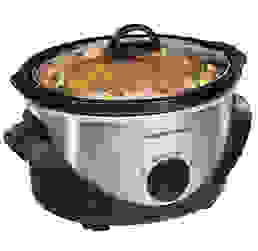 Price: $9.99 after $10 mail-in rebate
Store: JC Penney
Availability: 8pm Thursday through 1pm Friday
JC Penney also has a $9.99 small appliance deal, after a $10 mail-in rebate. Unlike Kohl's, JC Penney has a slow cooker and electric griddle in addition to a coffeemaker and waffle maker. They usually sell for $35, and will be on sale for $19.99 before the mail-in rebate. They're doorbuster deals, so they'll only be available until 1pm on Friday. If you're in RI, CT, or FL's Miami-Dade County, you won't even have to worry about keeping track of the rebate—you'll get it instantaneously.
6. Pyrex 18 Pc. Storage Set and Lids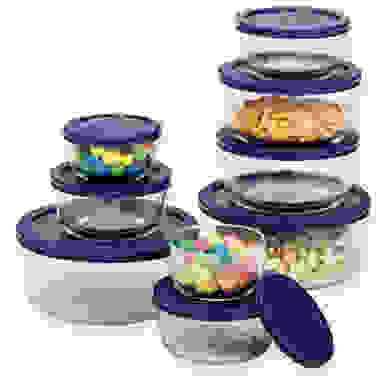 Price: $17.99
Store: JC Penney
Availability: 8 PM Thursday through 1PM Friday
JC Penney is also offering a super deal on Pyrex glass storage containers: Just $17.99 for an 18-piece set, as long as you get there before 1pm on Friday. Though JC Penney's $50 regular price for the storage set is pretty high—you can find a similar set at Amazon for $39.99, and Target offers a slightly smaller set for $18.19—it's still a great value on sale, and one of the best Black Friday kitchen deals we could find.
7. Martha Stewart 10 Pc. Nonstick Cookware Set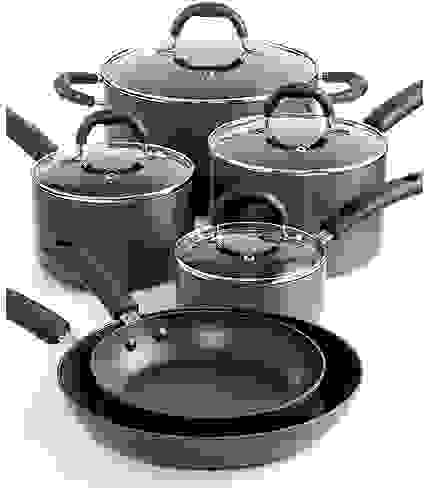 Price: $59.99
Store: Macy's
Availability: 8 PM Thursday through 1PM Friday
Even if Martha herself would've scoffed at the Thanksgiving dinner you cooked, you can get Martha Stewart cookware on sale at Macy's. Just make sure you show up before 1PM on Friday, and you can get a $169.99 10 Pc. nonstick cookware set including two frying pans, three sauce pans, and one stock pot for just $59.99.
We've looked at some of the other options out there and while we'd never pay the $169.99 list price, $59.99 isn't bad for what this set offers. It's a good deal.
8. Tools of the Trade 12 Pc. Stainless Cookware
Price: $29.99
Store: Macy's
Availability: 8pm Thursday through 1pm Friday
If you're willing to head to the store before 1PM on Friday, don't mind filling out a $20 mail-in rebate form, and have faith that you'll get that money back, you can get a $119.99 cookware set for $29.99 at Macy's. In addition to serving tools, you get an 8-inch frying pan, a 9.5-inch sauté pan, a stockpot, and two sauce pots. This is our Black Friday pick if you prefer stainless, or if you cook with induction.

9. KitchenAid Stand Mixer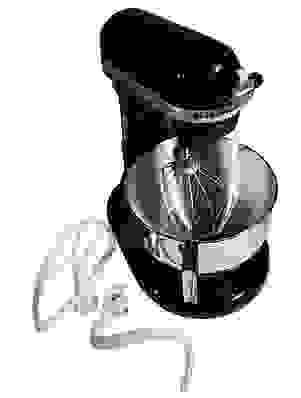 Price: $199.99
Store: Sears
Availability: Thursday and Friday
KitchenAid stand mixer deals abound this time of year, so be sure to find one that's the color and size that you want. We're fans of this $199, 5-quart, 450-watt model on sale at Sears for $199 from November 28 through November 30. It's usually sold for $299, and has a larger capacity than the $199 model on sale at Target, which usually sells for $229.

10. SodaStream Starter Kit at Walmart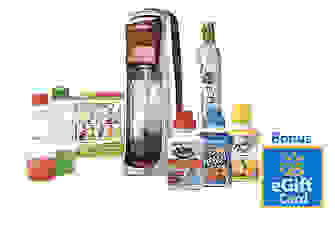 Price: $79.00
Store: Walmart
Availability: Friday and Saturday
The best SodaStream deal we could find was at Walmart. It's available November 29 through December 1. This starter kit includes everything you need to make soda, including a CO2 cartridge, a carbonating bottle, and a flavor sampler pack. You also get a $25 Walmart eGift card for a future purchase. We saw similar deals at other stores, but this one is the most comprehensive.
We did our best compiling this list from the sources we had before Black Friday, but some deals may have changed and not all deals may be available in all areas. Stores may not be open in Thanksgiving depending on where you live. Do your own homework, and safe shopping!
[Hero image: Flickr user "marioanima"]
Up next
Get Reviewed email alerts.
Sign up for our newsletter to get real advice from real experts.