Ovens & Ranges
Meal Kit Startup Blue Apron Now Offers Wine Pairings
Six 500ml wine bottles for $66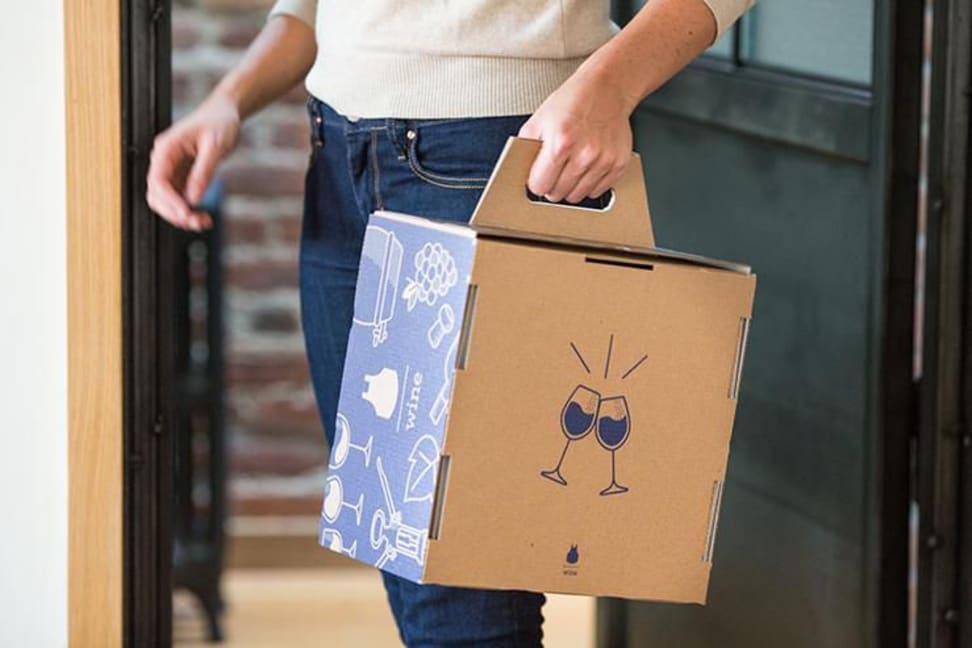 Credit: Blue Apron
Meal kit startups provide a compelling solution for novice cooks looking to up their culinary game. One of the most popular, Blue Apron, is now looking to help its customers understand the world of wine, as well.
Fast Company reports that the company—recently valued at $2 billion—is rolling out a new service called Blue Apron Wine that will send monthly wine pairings to accompany meals.
According to Blue Apron, customers will receive six 500ml bottles of wine for $65.99 per month. The wines come with tasting notes and information on pairing with upcoming Blue Apron recipes.
Blue Apron is trying to help its customers understand the world of wine.
That last detail is important, since you choose Blue Apron meals on a weekly basis—not monthly. The pairing information will guarantee that you choose meals that pair well with the wines you've received.
Blue Apron works with small wineries to create exclusive wines, including some with "limited-edition vintages." But it's important to remember that these are not full-size wine bottles, which are typically 750ml in size.
Blue Apron told Fast Company that the slightly smaller wine bottles it's shipping were chosen to meet the needs of two diners on a weeknight. After all, you don't want to end up hungover at work the next day.
While the monthly wine package is a little on the pricey side, Blue Apron allows you to skip or cancel wine deliveries, just as it does with food. For now, that skipping may be mandatory: We tried to order from Blue Apron Wine, but couldn't schedule a shipment until November.

Of course, there are worse problems for a company to have than overwhelming demand. Blue Apron seems to have hit on something its customer base has been longing for. Now we'll just have to wait and see how (and when) the company delivers.
Related Video