Ovens
Sneak Peek: Asko's All-New Pro Series Coming to America
If you're planning on a modern, upscale kitchen remodel, you might want to wait.

Credit:
We got a sneak peek at a new kitchen suite from a high-end manufacturer, and confirmation that it's likely coming to the US some time in 2014.
Swedish manufacturer Asko introduced the all-new Pro Series at IFA 2013. Featuring bold lines and attractive design, it's the result of a $32 million investment in manufacturing. The big surprise? Though Asko previously only built laundry and dishwashers, the Pro Series now includes refrigerators, ovens, and cooktops. According to Andy Miklas, Gorenje Overseas Executive Regional Director, we'll at least get the washer, dryer, dishwasher, cooktops, and ovens.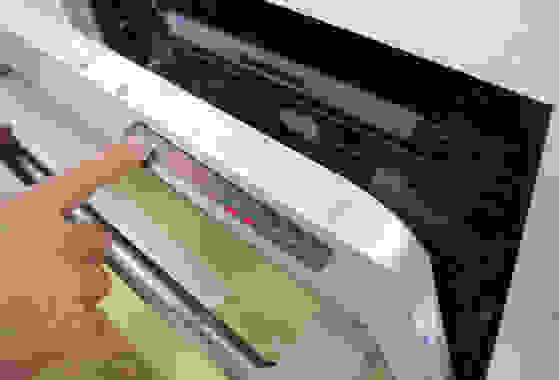 At IFA 2013 in Berlin, Gorenje representatives gave us a few minutes with some prototypes, and we came away impressed. Wall ovens all featured soft-close doors and thick, substantial touch points. Welds on corners were barely visible, and one oven even came with a drawer for steam.
A long, narrow, four-burner cooktop caught our eye. It's a form factor common in Europe, but in the US we'll be getting traditional 30-inch and 36-inch gas and induction models. The 24-inch fridge likely won't make it to America, but that's not a big loss—it isn't very different from any of the other European-style fridges on the market.
Fans of Asko dishwashers and laundry machines shouldn't fret: There's an all-new lineup, including a dishwasher with a hidden control panel and smooth-sliding racks. The washer and dryer we saw were unmistakably Asko, down to the solid dryer door and the minimalist control panel.
The expansion comes after the Slovenian appliance giant Gorenje's purchase of Asko back in 2010. After the acquisition, management decided it was time to expand the brand in a big way, and it shows. Asko also moved manufacturing from Sweden to Slovenia, and got to take advantage of existing Gorenje platforms. That allowed growth into new categories, like refrigeration and cooking.
We're excited for another option in the kitchen, and will be interested to learn details like pricing and availability. And we'll be sure to test any of the new Pro Series models as soon as we can get them into our labs.
Up next
Get Reviewed email alerts.
Sign up for our newsletter to get real advice from real experts.