Ovens & Ranges
The Smart Home Dominates the Internet of Things
...but a clear leader is yet to emerge.

Credit:
Let's get one thing straight: "Home automation" is often used synonymously with the "Internet of Things," but it's really just one subset of the ever-expanding universe of communicating machines.
True, the sensor and network technology that supports the smart home is the focus of a highly competitive market, but the IoT is far bigger than that. It promises to unify a vast array of industrial and commercial devices and activities, not just your phone and dishwasher.
Still, a new report suggests that home automation is still far and away the biggest, most important player within this emerging field.
The study, conducted by marketing platform Appinions, analyzed millions of articles, social media posts, forum threads, and other web sources to reveal trends in the "influence" of various IoT products, brands, and sectors. All of the analyzed content was created between March and June of this year.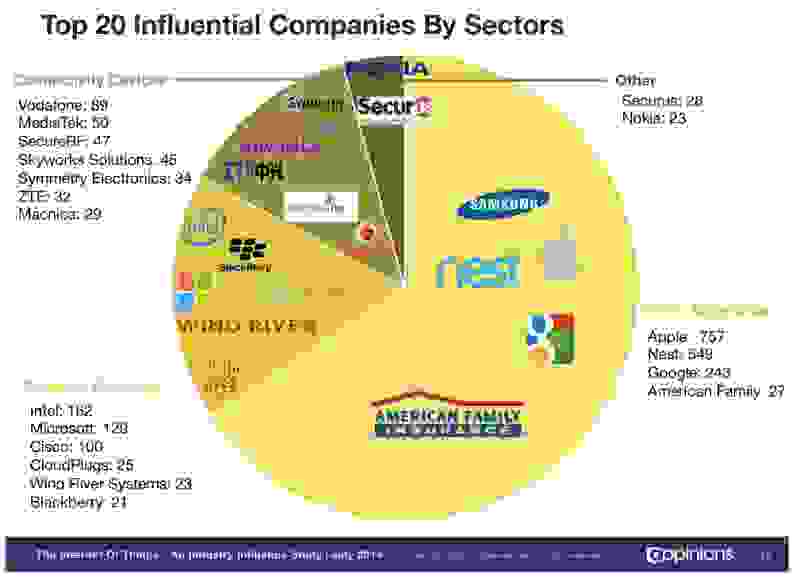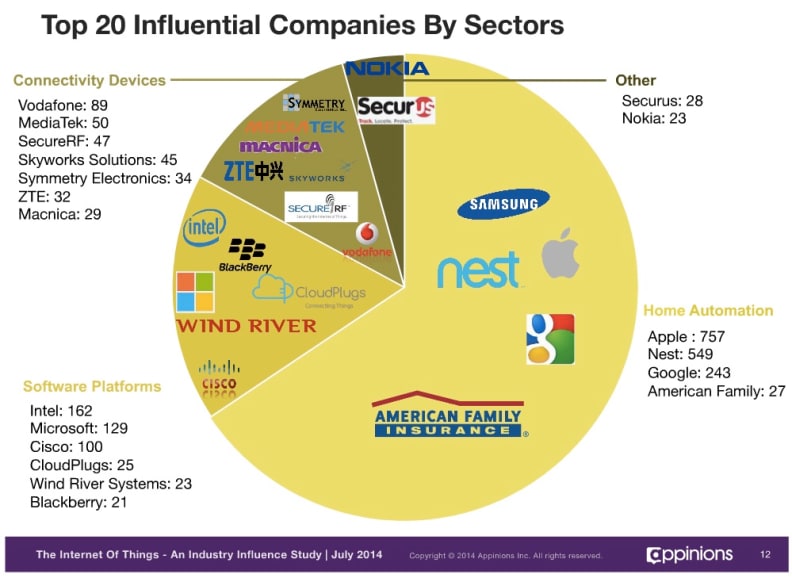 Surprising no one, home automation accounted for roughly two-thirds of all online coverage, including social media content. The other two sectors surveyed were "software platforms" (the collection and management of data from various electronic devices), and "connectivity enabling devices" (hardware that allows for communication between machines).
The brands driving home automation coverage are largely familiar, household names.
The brands driving coverage of the home automation market are largely familiar, household names: At the top of the list were Apple, Nest, and Google, all of which recently unveiled or made an important acquisition of a game-changing home automation product. Apple unveiled HomeKit, and Google bought Nest Labs, which itself recently acquired Dropcam.
Just outside the top three, however, was a somewhat surprising name: American Family. Last month, the insurance company launched a joint smart home incubator alongside Microsoft.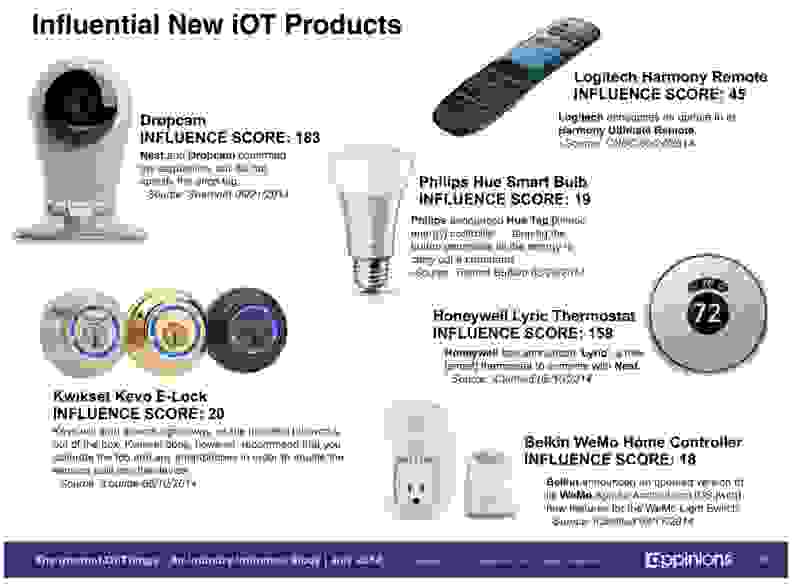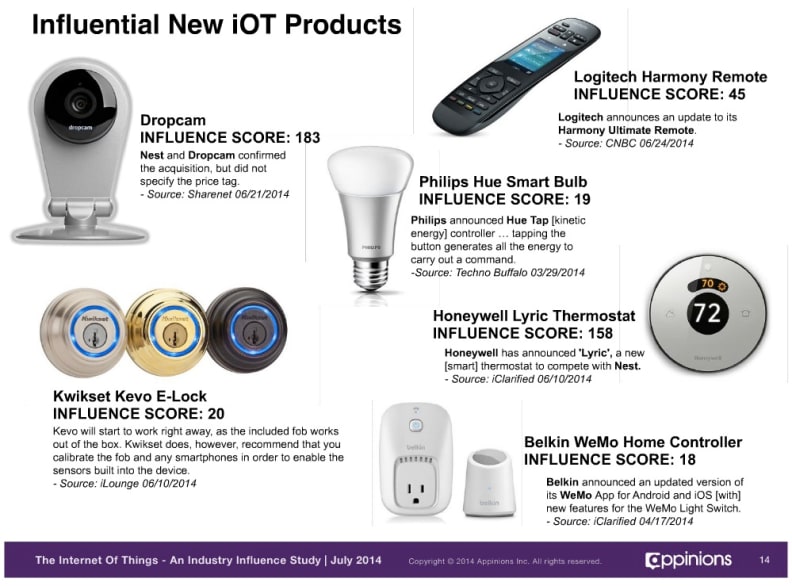 But what are the leading home automation products? It's important here to remind you that the study only covered March through June, which makes it a little myopic when talking about specific products. In that brief window, the most talked-about smart home gadgets were were Dropcam and the Honeywell Lyric Thermostat. Logitech's Harmony Remote, Kwikset's Kevo smart lock, and the Philips Hue LED lightbulbs were also among the most influential.
Standardization remains the fly in the ointment for the smart home market.
Despite plenty of brand recognition among the major players, the report concludes that no clear leader has emerged within the IoT. Intel, Google, Apple, Microsoft, and Cisco have all enjoyed a lead at various points in time.
Standardization remains the fly in the ointment for the smart home market, with various competing platforms forcing consumers to buy into one system or another. Some strides have been made toward creating a universal language for smart devices, but the promised land of brand-agnostic interoperability remains beyond the horizon for the time being.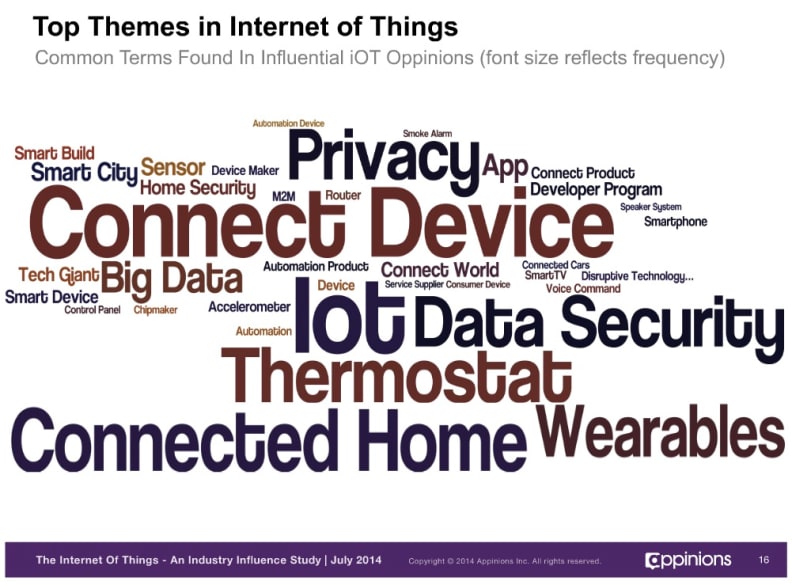 Hero Image: Flickr user "szulat" (CC BY-SA 2.0)