Ovens
Wonderbag Makes Slow Cooking Cheap, Easy, Efficient
This affordable slow cooker may help change the world.
You have to love a simple idea, and the Wonderbag is exactly that. It's a slow cooker that requires little to no energy, and instead relies on temperature retention to cook stews, soups, and other items you might make in a crock pot. All you need is a pot, and a means to bring food to a boil.
Here's how it works: Users heat their food in a conventional pot (any cooking surface that can reach boiling temperatures will do), then place the vessel in the Wonderbag and pull the drawstrings tight. It's then left to sit for several hours—just like a slow cooker—and voila: slow-cooked goodness.
According to the Boston Globe, the bag itself is filled with repurposed foam remnant chips from furniture factories. They serve to insulate the food as it cooks. They also help keep the cost of the product below $100.
But the Wonderbag's chief appeal is in developing nations, where energy is scarce and often unaffordable. As of January 2013, 650,000 Wonderbags were distributed in South Africa, Rwanda, Kenya, and Syrian refugee camps in Jordan, according to the San Francisco Chronicle.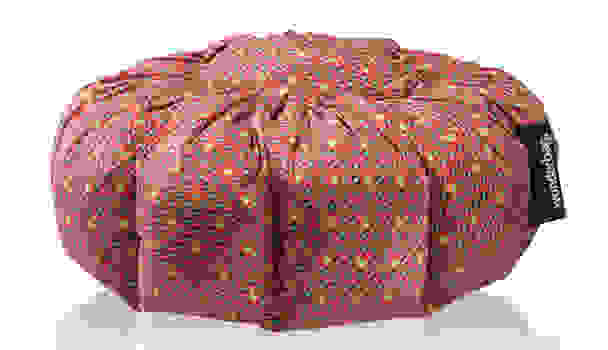 The company behind Wonderbag is heavily invested in the product as a tool for impoverished homes. They claim that families in developing countries who use Wonderbags save up to 30 percent of income that would otherwise be spent on fuel for wood stoves.
This, in turn, in turn, helps lower CO2 emissions. And because wood-fire cooking is so common in Africa, it ultimately helps limit deforestation.
"They save water, the risk of disease and death from smoke inhalation is reduced," Wonderbag creator Sarah Collins told the Globe. "Deforestation is minimized, and time is freed up to allow children to go back to school and women to seek employment."
Like most social entrepreneurship ventures, it's really a win-win.
Up next
Get Reviewed email alerts.
Sign up for our newsletter to get real advice from real experts.