Ovens
Kenmore 94193 Electric Range with Convection Oven Review
This electric range offers convection bake, but would be better off without it.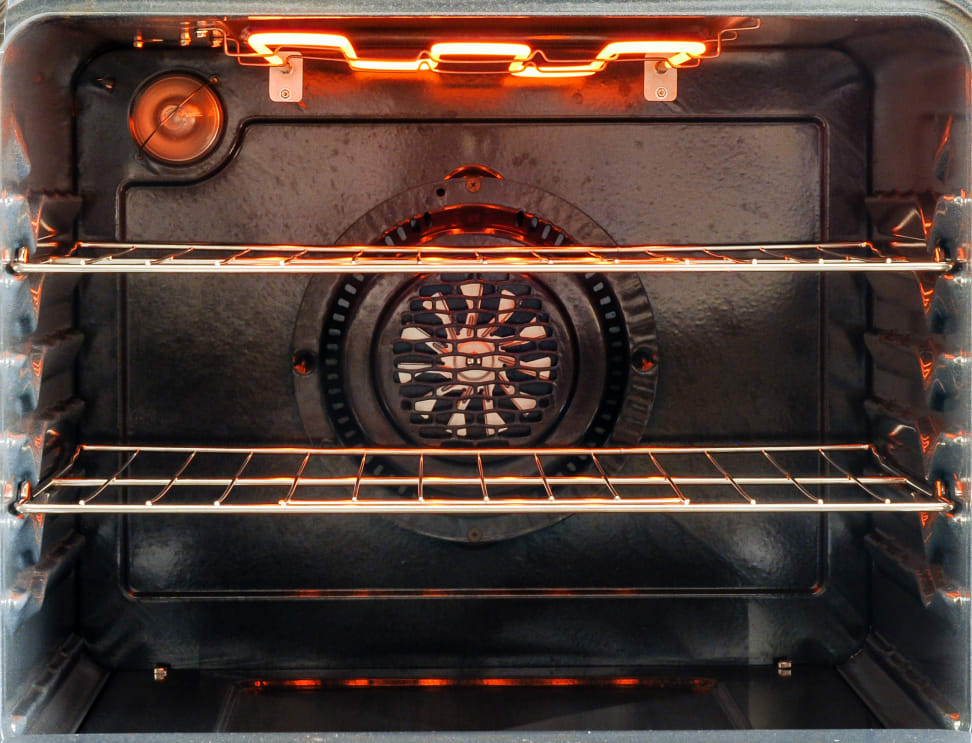 Credit: Reviewed.com / Libby Schiau
If you're looking for an affordable electric range with a convection mode, it's not surprising that you're likely considering the Kenmore 94193 (MSRP $999.99). Its sale price of $749.99 makes it one of the best values on the market for what it offers: A five-burner, dual-sized electric range, and a big convection oven with a stainless finish. But when we tested the 94193 to see how it performs, we were impressed with the cooktop yet found the oven a little nightmarish for its uneven cooking.
The specs
This Kenmore has a sleek, ceramic glass smoothtop range with five burners, including one with a Turbo Boil feature that boils water in a snap. It has a roomy 5.4 cubic-foot oven with fan convection, self cleaning, and two moveable racks with handles that one reviewer described as "brilliant — No more jostling when trying to pull out the oven rack to check a roast." Below, it has a full-width storage drawer.

The range
Put simply, this is a great electric range. One reviewer says, "If you can't have gas this is the next best option. The Turbo Boil is a great time saver." You'll find the setting on the outer ring of the front right, 3,200 watt burner which can boil 48 ounces of water in a snappy 4 minutes.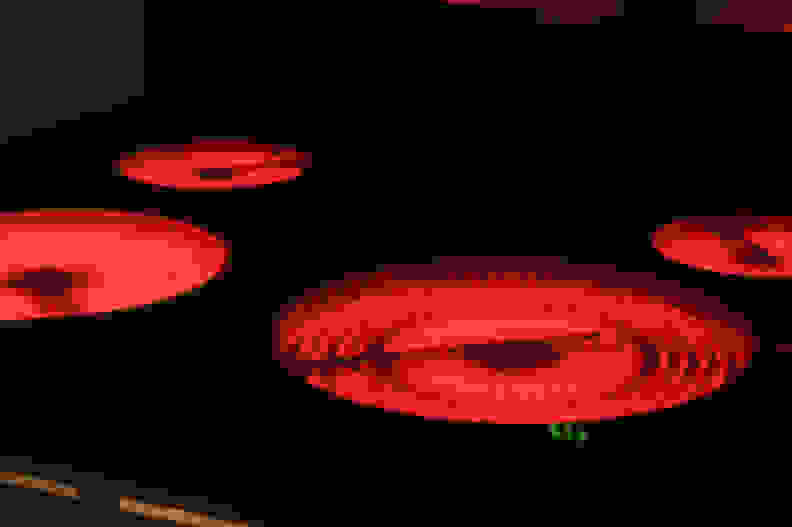 However, the burner can't achieve low temperatures, with a minimum temperature of 137°F. Luckily, that's not a huge issue since the rest of the burners can all reach temperatures between 102-122°F, which is nice and mild, meaning you can leave a pot unattended or melt down chocolate without risk of burning your food. The left front burner is the real standout, able to reach both a scorching 813°F and a balmy 104°F.
Keep in mind that to fire up the range, you'll have to reach over a hot burner or simmering pots to adjust cooking temperature since the controls are mounted on the back of the range.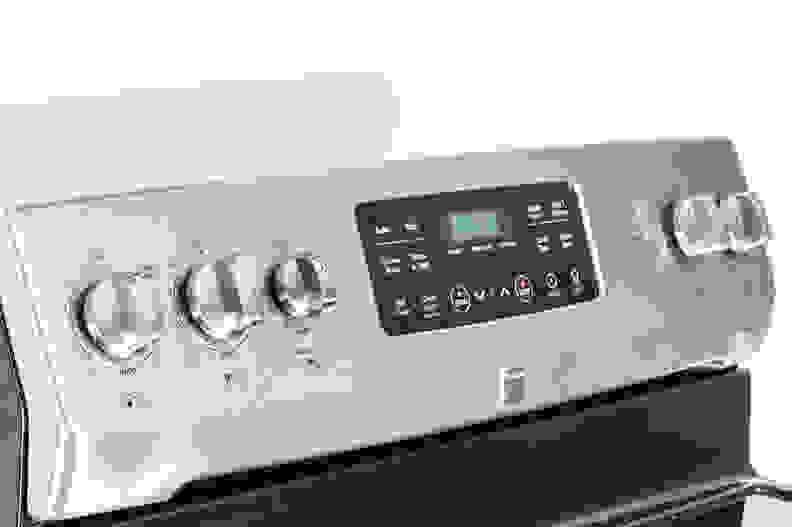 The oven
In theory, this oven should work well. The reality is that it doesn't. For starters, it takes 9:20 to reach 350°F using standard bake, and 10:46 using convection. Speaking of convection, fan convection is meant to circulate hot air throughout the oven and eliminate hot spots (and we found there is in fact a hot spot at the front center of the oven). But oddly enough, the convection in this Kenmore's oven results in food that's even more unevenly cooked.

When we made cookies with the standard bake, the bottoms came out uneven, but with convection, the cookies were even worse off. Our cake also came out extremely uneven on standard bake, with not much improvement on convection. Lastly, when we cooked a pork roast on regular bake, it came out a little uneven, but it came out extremely uneven on convection.

Should you buy it?
Probably not. While this oven has a sought-after convection mode, it would likely be better off without the function considering how poorly it works. In addition to being ineffective, many reviewers complain that the convection fan is noisy. If you're a serious baker or looking for even results from your oven, this Kenmore probably should not be your top pick.
We'd much rather recommend the GE JB655SKSS, a similar looking stainless electric smoothtop with an oven with a convection mode that actually works, two dual-ring burners, and a fifth heating element for warming. It's actually also cheaper than this Kenmore, making it a no-brainer.
Up next
Get Reviewed email alerts.
Sign up for our newsletter to get real advice from real experts.