Having a kid means dealing with all kinds of new challenges, and none is more daunting than dirty diapers. If you're planning on using a diaper pail, we think the best bet for most people is the Diaper Genie Complete (available at Amazon for $39.99).
After testing all the most popular diaper pails on the market, we settled on the Diaper Genie Complete for a few reasons: It is easy to use, affordable, and does the best job of containing the stink of dirty diapers—something most diaper pails actually struggle with.
Though a great diaper pail won't make dealing with dirty diapers any more pleasant, a bad one will certainly make the process much, much worse. Many of the pails we tested had at least one critical flaw, either because the liners were tough to change, they required you to shove squishy, messy diapers through an opening, or they simply stunk up the joint. The Diaper Genie Complete isn't perfect, but it's the best bet in the long run.
The best diaper pails we tested, in order, are:
Diaper Genie Complete
Ubbi Steel Diaper Pail
Dekor Plus
Munchkin Step
Diaper Genie Expressions
Updated June 01, 2018
Advertisement - Continue Reading Below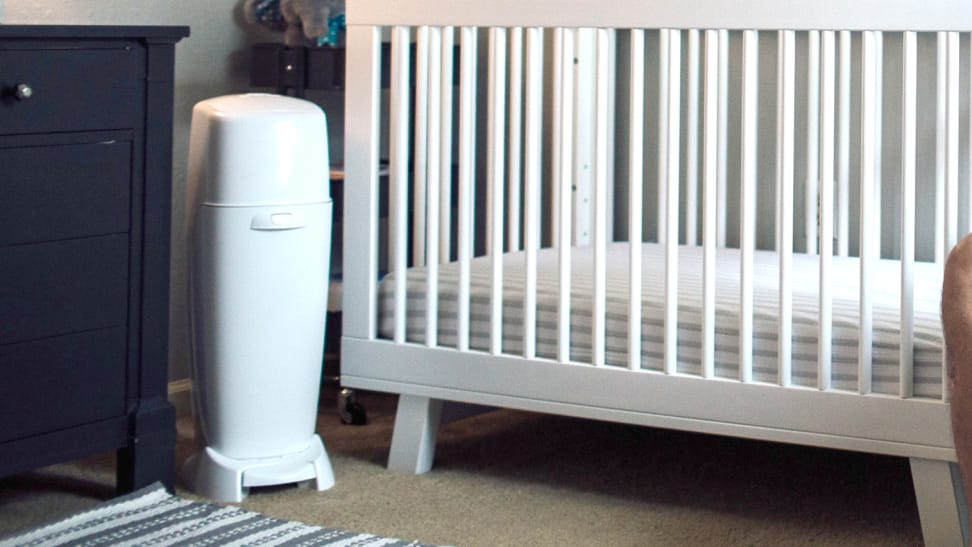 Who We Are and How We Tested
My name is TJ Donegan, I'm a parent of two and Executive Editor at Reviewed. Assisting on this guide is our video producer Mike Roorda, who also has a daughter. In short, we know our way around a stinky diaper. For this guide we first began by researching all the most popular diaper pails at major retailers such as Amazon, reading guides by other parenting websites and publications, and consulting with family and friends.
Of course, with three kids between us (ranging in age from 3 months to 2 years old) Mike and I both have extensive experience with our own pails, which have included two Dekor Plus models, the now-discontinued Diaper Genie Elite, the now-discontinued Arm & Hammer Munchkin Diaper Pail, and the Ubbi Steel Diaper Pail.
We've used all these pails for at least six months in our own homes, and the only models we hadn't used personally prior to working on this guide (the two newer Diaper Genie models) were both tested for over a week.
Ultimately, what we found is that there's no such thing as a perfect diaper pail. People have their favorites, but when you're filling something with a bunch of soiled diapers it's going to smell eventually. Finding the right pail means finding the right one for you, which is a balance of multiple factors.
Though we think our top pick does the best job of containing smells and cleanly disposing of diapers with minimal fuss, it's much more expensive than a basic trash can or our value pick. As a result we'd encourage you to read up on all the pails we tested, price things out, and balance what you think the most important factor will be now and going forward.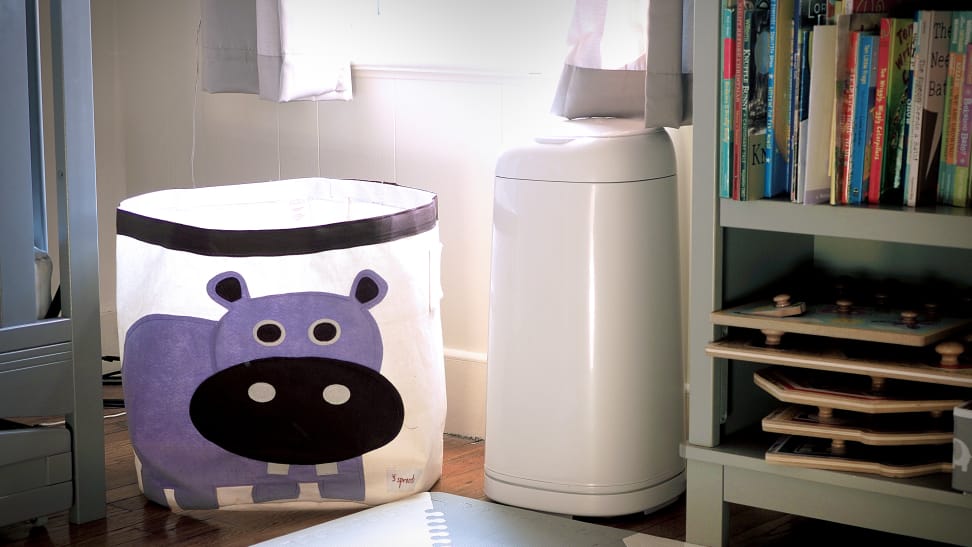 Other Diaper Pails We Tested
Advertisement - Continue Reading Below