The Best Kitchen Trash Cans of 2019
By Sarah Zorn, December 13, 2018, Updated January 09, 2019
Garbage is a fact of life, but who said garbage cans can't be chic? If they're going to do the dirtiest and most thankless job in your kitchen—containing and concealing waste—why shouldn't they also be paragons of form, function, and fabulosity? We think they can. That's why we're doing a deep-dive into dumpsters, testing wastebaskets to find the ones that truly fit the bill.
Our favorite Simplehuman Rectangular Kitchen Step Trash Can (available at simplehuman for $130.00) is a slick, stainless steel (and, dare we say, sexy?) piece of functional design, but it's not the only great can out there.
Here are the best trash cans we tested ranked, in order:
Simplehuman 45L Rectangular Step Can
Simplehuman 40L Slim Step Can
iTouchless 13-Gallon Deodorizer Sensor Trash Can
Simplehuman 45L Butterfly Step Can
Umbra Venti 16-Gallon Swing Top Kitchen Trash Can
Nine Stars DZT-50-6 Automatic Touchless Motion Sensor Rectangular Trash Can
Rubbermaid 13-Gallon Step-On Wastebasket
Updated January 09, 2019
Advertisement - Continue Reading Below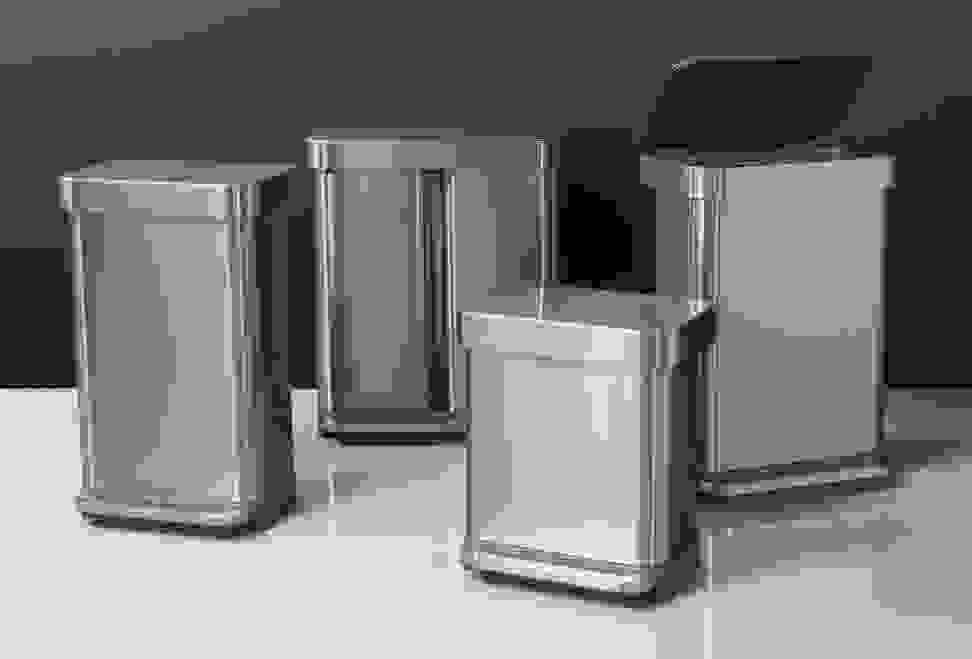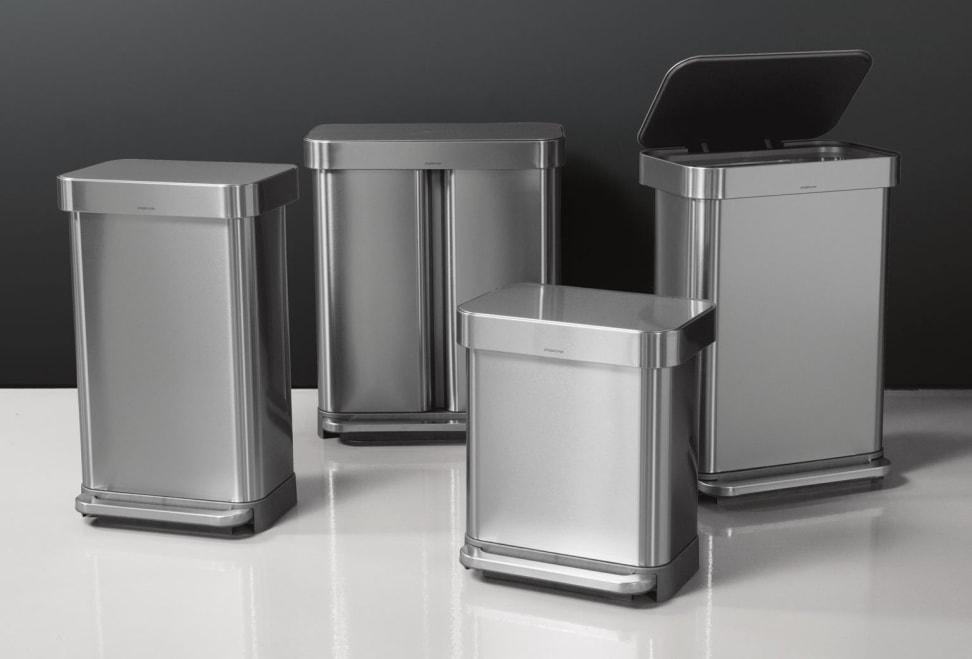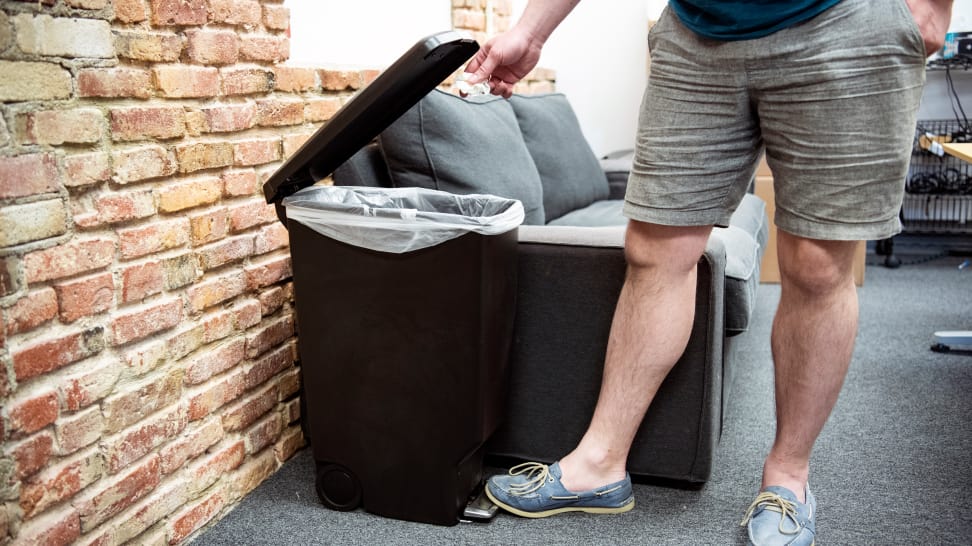 How We Tested
Who am I?
I'm Sarah Zorn, professional food writer, cookbook author, and recipe tester. In case there was any doubt, these various roles mean that my kitchen trashcan gets a whole lot of use—and takes a fair amount of abuse. I'm also an adoring dog mama and devoted wife, so finding pup-proof waste receptacles that my husband also likes to use is of utmost importance to me.
The Tests
Working with standard 13-gallon trash bags, we evaluated how easy it was to fit and secure them in the trash cans, without stretching, sliding, or drooping. Once full, we also determined how easy those bags were to remove. We threw a bunch of smelly trash (including shrimp shells) into the bins over the course of a week to see which units could effectively combat the stench. We also packed clean bags with dog-tempting treats to see if they could stand up to a four-legged assault. And since it's often important to be able to seamlessly move cans around the kitchen, we gave them a bit of a spin around the room.
What You Need to Know Before You Buy
A surprising number of factors can come into play when selecting the perfect trash can. Price is generally determined by materials used, with plastic models (which also tend to be lighter) proving more affordable, while stainless steel tends to command a higher price. That's because stainless steel is usually better-looking, more durable, and easier to clean. It also often comes with some kind of warranty.
You may also want to consider whether the can has special features that support odor absorption. And if you don't want to constantly search for specially-sized liners, know that a 13-gallon bag is the standard capacity when it comes to kitchen trash bags. As for lids, it's a matter of personal preference: the basic, hand-lifted top is just the tip of the iceberg when it comes to cans, which also come in step-to-open, swinging, and touch-free automatic varieties.
Finally, you'll want to identify the ideal shape for your space. Squares, semi-circles, and rectangles are easier to nest along a wall, while slim-fit options can be conveniently tucked under or between counters, allowing you to make the most of limited kitchen real estate.
---
Other Trash Cans We Tested
More articles you might enjoy
The Best Electric Multi-Cookers
Advertisement - Continue Reading Below