The Best Dish Racks of 2019
By Kori Perten, April 30, 2018, Updated January 28, 2019
If you've ever washed anything by hand, you understand the necessity of a good drying rack. Choose well and the rack will hold lots of dishes securely for optimum drying, choose poorly and you're in for a wet countertop and broken plates. And make no mistake—having the right dish rack matters, because you'll use it every day.
(If you use a dish rack, chances are that you need a good sponge. Check out our article on the Best Kitchen Sponges for details about the best and worst sponges on the market.)
That's why we made it our mission to find the best dish rack for your kitchen, testing seven of the most beloved racks on the market to determine the top performers. Whether you have lots of counter space or none to spare, our favorites, like the PremiumRacks Professional Dish Rack (available at Amazon), are exactly what you need.
Here are the best dish racks, in order:
PremiumRacks Professional Dish Rack
Joseph Joseph Extend Dish Drying Rack
OXO Good Grips Peg Dish Rack
Simplehuman Kitchen Steel Frame Dish Rack
Polder 4-Piece Advantage Dish Rack
Neat-O Deluxe Chrome-plated Steel Small Dish Drainer
Rubbermaid Antimicrobial Sink Dish Rack Drainer Set
Updated January 28, 2019
Advertisement - Continue Reading Below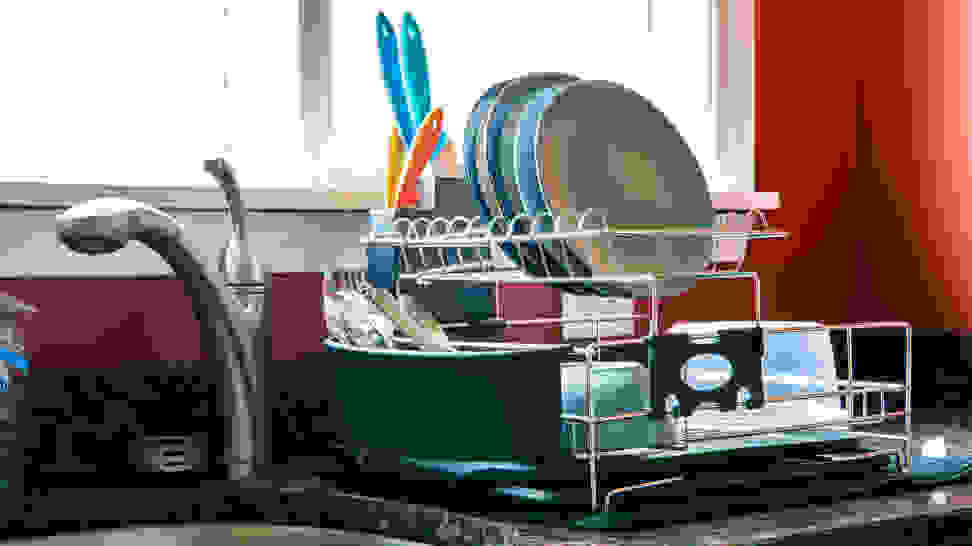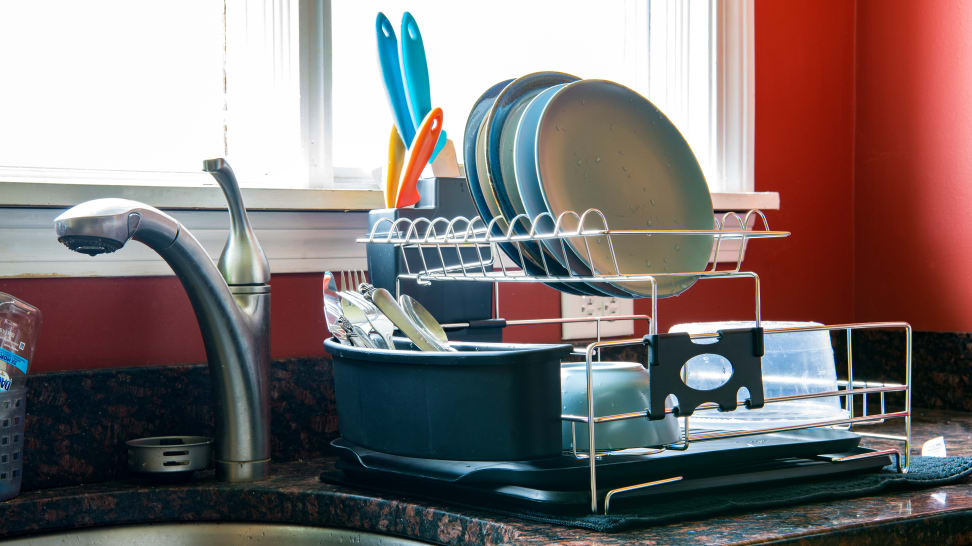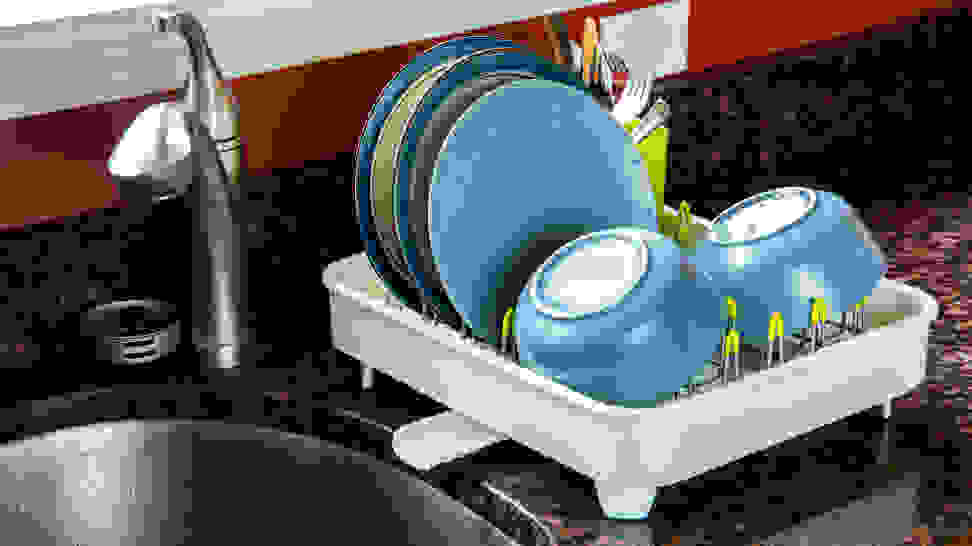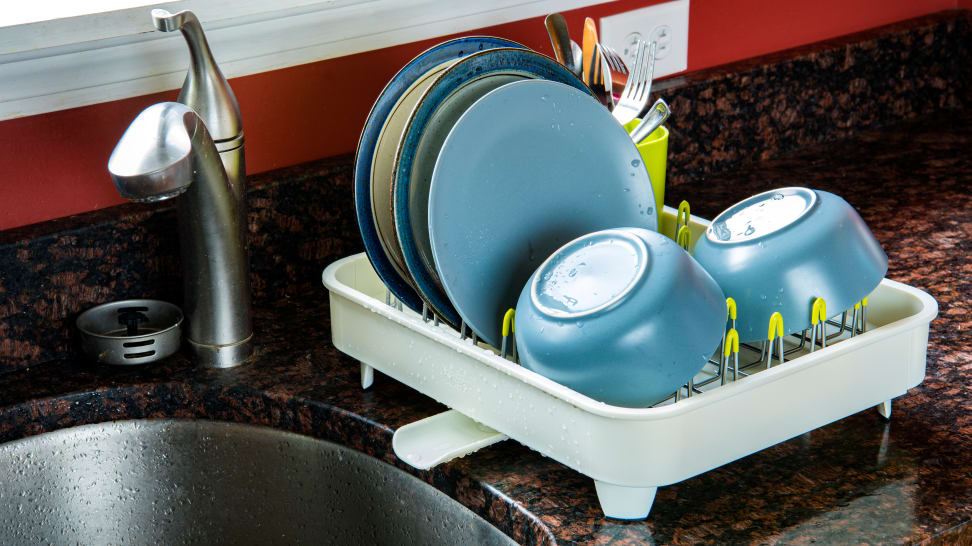 How We Tested
The Tester
Hi, I'm Kori Perten, former Home and Outdoors editor at Reviewed and current cooking enthusiast. As someone who spends a lot of time preparing food, I also spend a lot of time washing dishes. And as someone who has moved between apartments several times in the past few years, I've experienced my fair share of terrible drying racks. Last year I did not have a dishwasher and struggled to fit all my cookware on a small, flimsy wire rectangle. Last month I shattered my roommate's beloved bowl when it toppled from a particularly precarious rack. Let's just say I was ready to find a better option—and now that I've tested several top dish racks, I can safely say that I have.
The Tests
I tested seven top-performing dish racks, noting how securely they held all kinds of kitchen tools, from plates to colanders to glasses. I observed whether dishes actually dried on each rack, and I checked to see if water pooled on the counter or in the bottom of the rack. I also scored based on efficient use of space, special features, and customizability.
During testing, I used each rack to dry two place settings, then again to dry the dishes needed for a four-person dinner party. I also dried a bunch of oddly-shaped objects on each rack, like a water bottle, colander, shot glass, and vegetable peeler. After two hours, I noted whether objects were dry.
These tests helped me determine whether the racks used space efficiently. Some smaller racks fit plenty of dishes, while some bigger ones weren't up to the task. They also helped me see whether plates and bowls sat comfortably in place, or if they seemed on the verge of toppling. After multiple days and many, many wet dishes, I was able to make confident recommendations based on data and personal observation.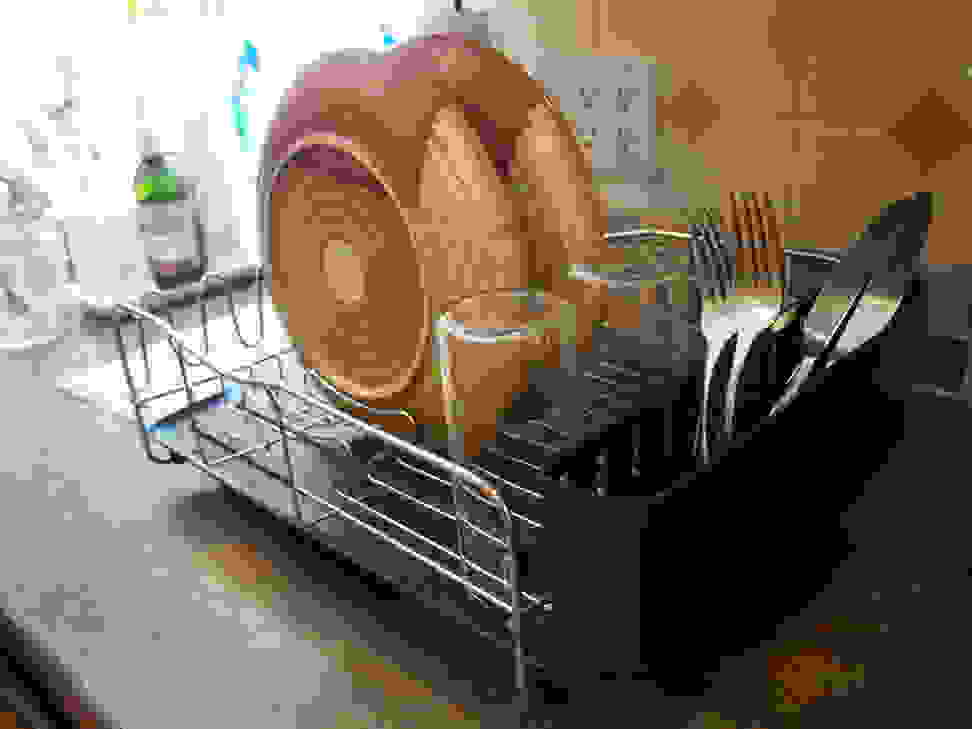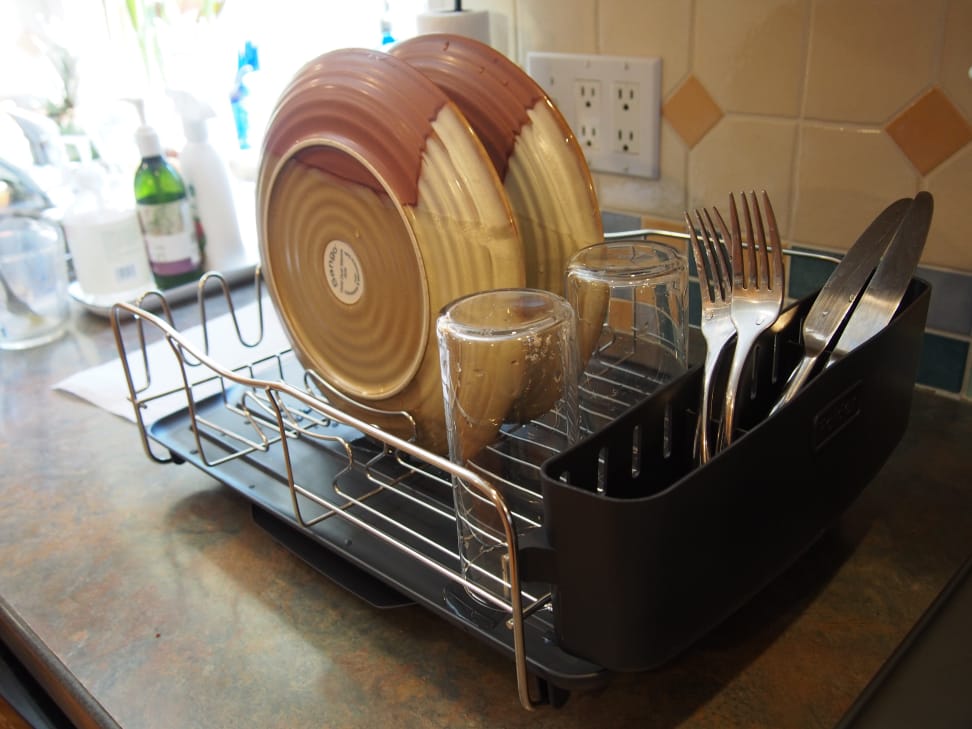 ---
Other Dish Racks We Tested
Related Articles
Advertisement - Continue Reading Below