The Best Kitchen Sponges of 2019
By Kori Perten, Updated January 08, 2019
Some people love to wash dishes. Others simply tolerate the task. Either way, an effective sponge, like our favorite Scotch-Brite Dobie All Purpose Pad (available at Amazon), is a sink-side staple.
The best sponges make short work of a dirty kitchen, from the spills on your countertop to the sauce you accidentally burned all over your nice pan. They aren't exciting, but everyone legitimately needs one.
That's why I found myself scrubbing bakeware, silverware, and bowls with the top sponges on the market, all in the name of finding you the absolute most effective option. And when the soap suds subsided, a clear winner surfaced: One sponge to clean them all.
(Once you've finished scrubbing those dishes, you need somewhere to put them so that they dry quickly. Check out our article on the Best Dish Racks for more info.)
Here are the best kitchen sponges, in order:
Scotch-Brite Dobie All Purpose Pads
Scotch-Brite Non-Scratch Scrub Sponge
Scrub Daddy Color Sponge
O-Cedar Multi-Use Scrunge Scrub Sponge
Scotch-Brite Heavy Duty Scrub Sponge
Life Miracle Nano Sponge Cleaning Sponge
Peachy Clean Antimicrobial Silicone Scrubber
Kuhn Rikon Stay Clean Silicone Scrubber
Advertisement - Continue Reading Below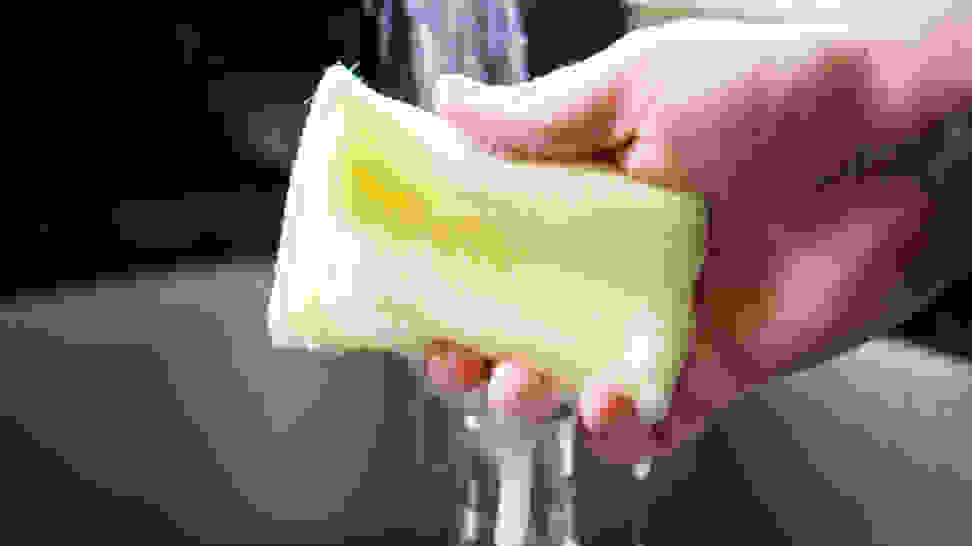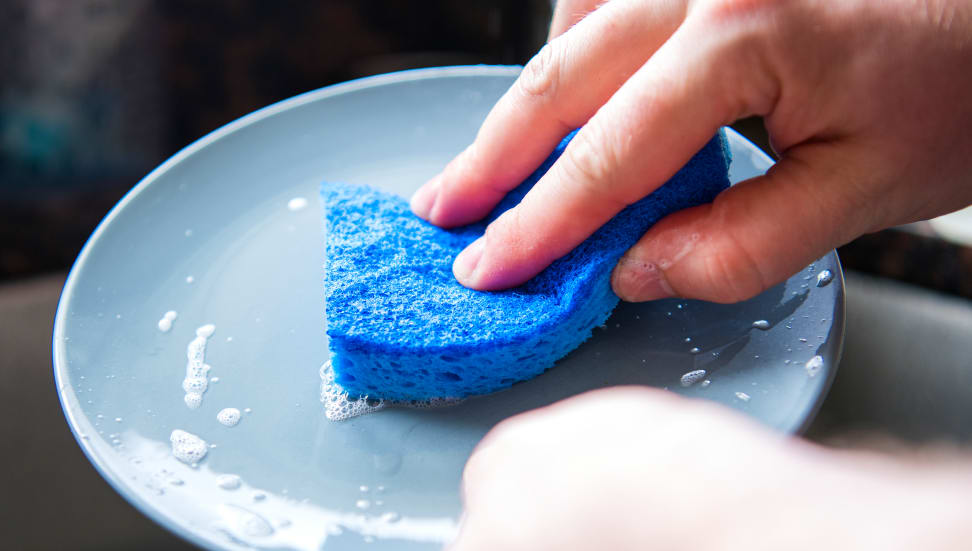 How We Tested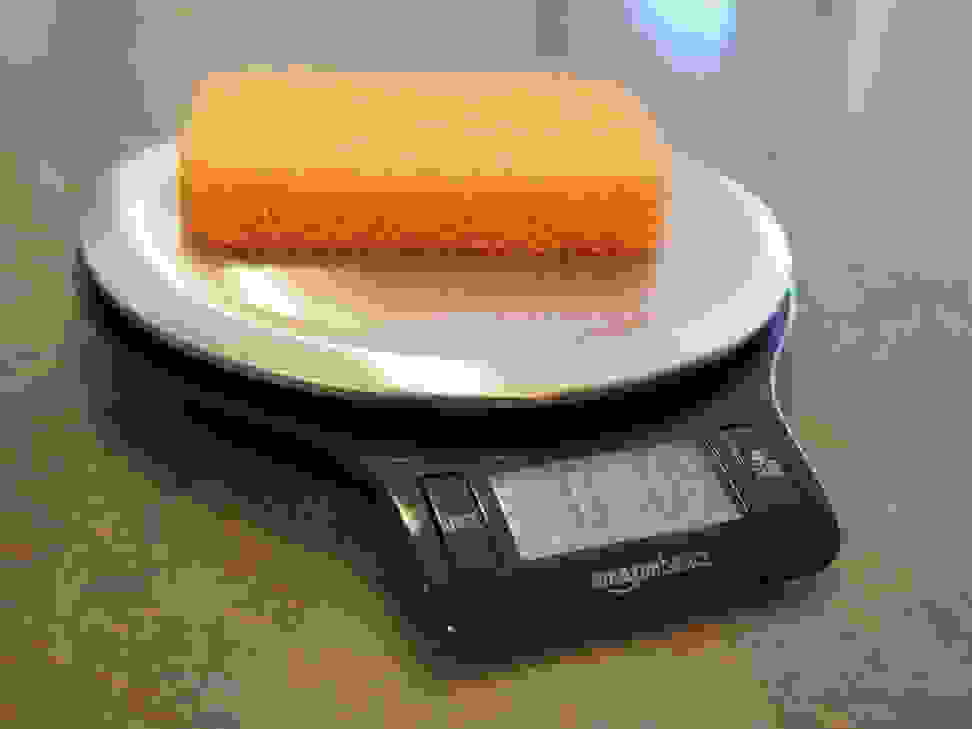 The Tester
Hi, my name is Kori Perten, and I hate washing dishes. As the former Home and Outdoors editor and cooking expert at Reviewed, I've done a lot of cooking and baking—which also means I've washed a lot of pans, utensils, and bowls. It's always my least favorite part of preparing food. This means that I have a vested interest in finding the best kitchen sponge, because frankly any tool that makes clean-up easier gives me more time and energy to enjoy the most important activity a person can do in their kitchen: eat.
The Tests
A good kitchen sponge can clean the crud you burned onto a baking pan or crusty plates you left in the sink for a little too long. It can absorb a spill or two, and it won't scratch cookware or disintegrate too soon. It doesn't need to be beautiful or fancy, it just needs to work.
I tested nine of the best sponges on the market and scored them based on cleaning power, absorbency, and drying speed. I cleaned bowls, spoons, and stainless-steel muffin tins coated in foods like burnt egg and burnt tomato sauce, as well as egg and sauce that had been left to dry for 24 hours. All this scrubbing gave me an idea of how well each sponge handled tougher and easier stains, small corners, and irregular shapes.
To measure absorbency, I weighed each sponge before and after they were fully saturated with water. I squeezed them out, then measured them again to see how much water they hung onto, additionally noting throughout testing whether any sponges seemed perpetually sodden.
I swiped sponges across a nonstick cookie sheet to see whether they scratched it, additionally noting any scratches that appeared during other tests. Finally, I knocked a few points off sponges that seemed worse for the wear after testing and added points for sponges that were comfortable to hold.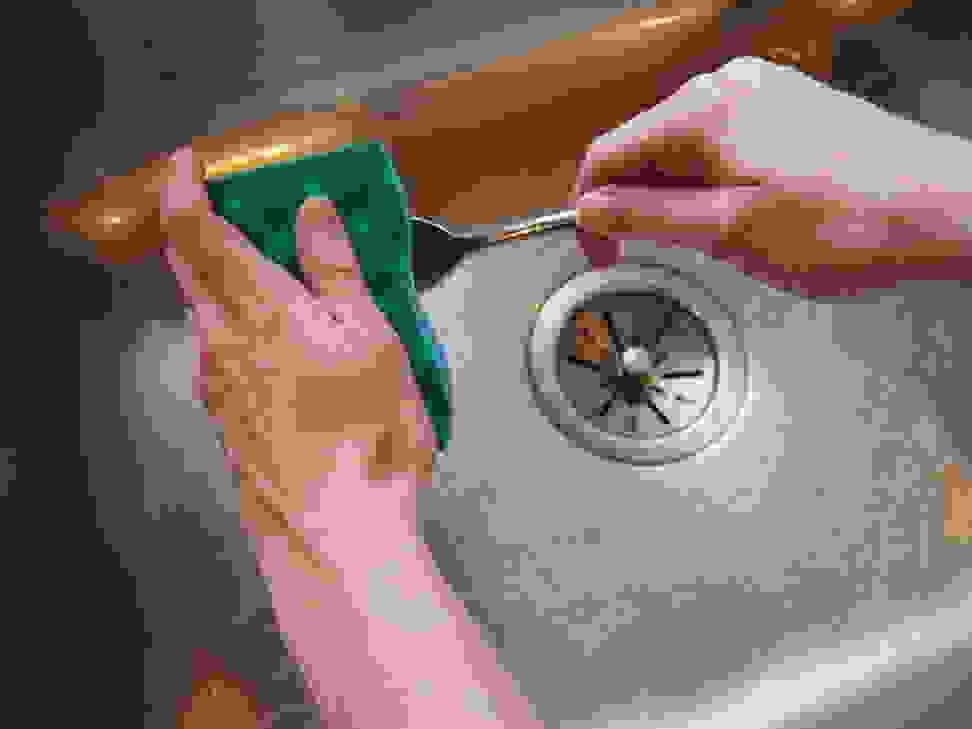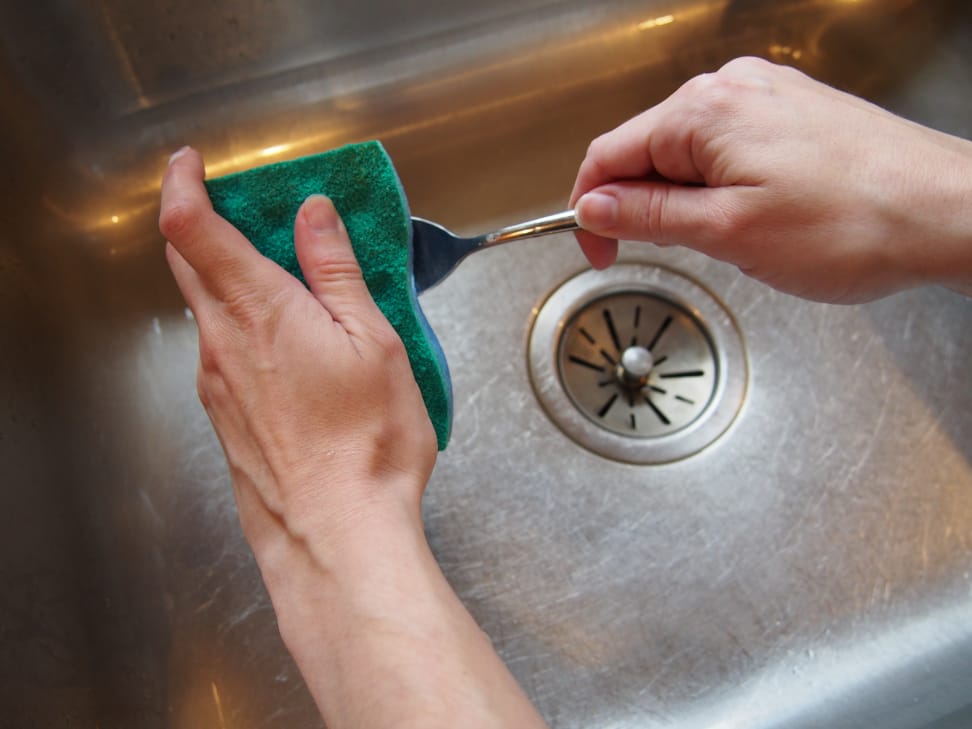 ---
Other Kitchen Sponges We Tested
Related Articles
Advertisement - Continue Reading Below