The Best Lightweight, Umbrella, and Travel Strollers of 2018
By TJ Donegan
If you're on the hunt for a compact, lightweight stroller—sometimes referred to as an "umbrella" stroller—we think the best is the Kolcraft Cloud Plus (available at Amazon for $68.49). Though it's more of a lightweight standard stroller than a true umbrella model, it is maneuverable, lightweight, costs less than $70 on sale, and yet has features we typically expect to see only on larger, more expensive models.
How do we know it's the best? We've spent months researching every single stroller on the market—over 230 of them—and have tested more than two dozen in person for things like maneuverability, ease of use, build quality, and to see how well they fold up and store when not in use.
For lightweight and umbrella models, this means placing a particular emphasis on how well these things fold up and store. For most people, a lightweight model like this is a backup, or something you take on trips. None of the ones we tested hold a candle to our favorite stroller—the Baby Jogger City Mini—but they are ideal if you don't need a full-size model or just want a low-cost backup.
I'm a parent of a little one, and I know sometimes you just need a way to get your kid from Point A to Point B. The models we tested are perfect for that. Most cost less than $100, weigh less than 15 lbs, and fold down to a relatively compact size—or at least a long, narrow shape that's easy to store. There are exceptions, of course, but to find out about all the models we tested and which ones we think are the best, read on.
Updated January 05, 2018
Advertisement - Continue Reading Below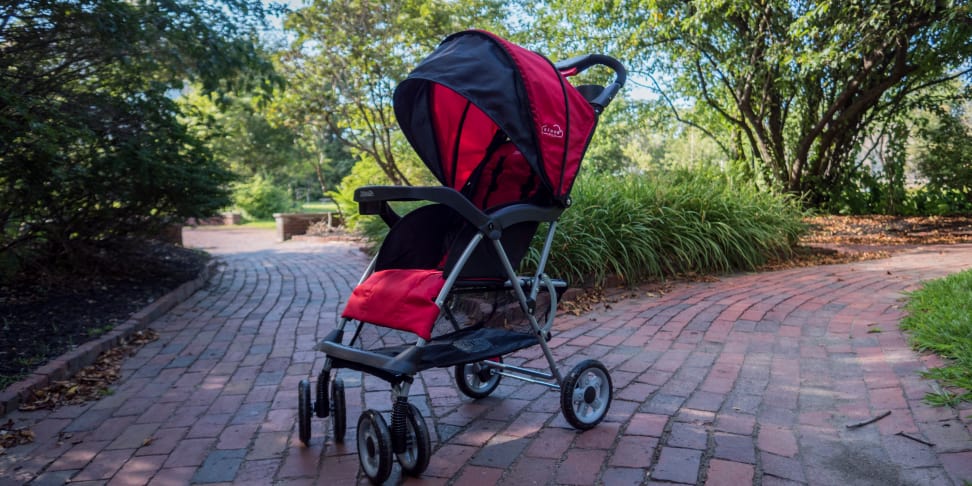 Advertisement - Continue Reading Below