Parenting
18 great podcasts and apps to help kids fall asleep
They'll easily drift off to dreamland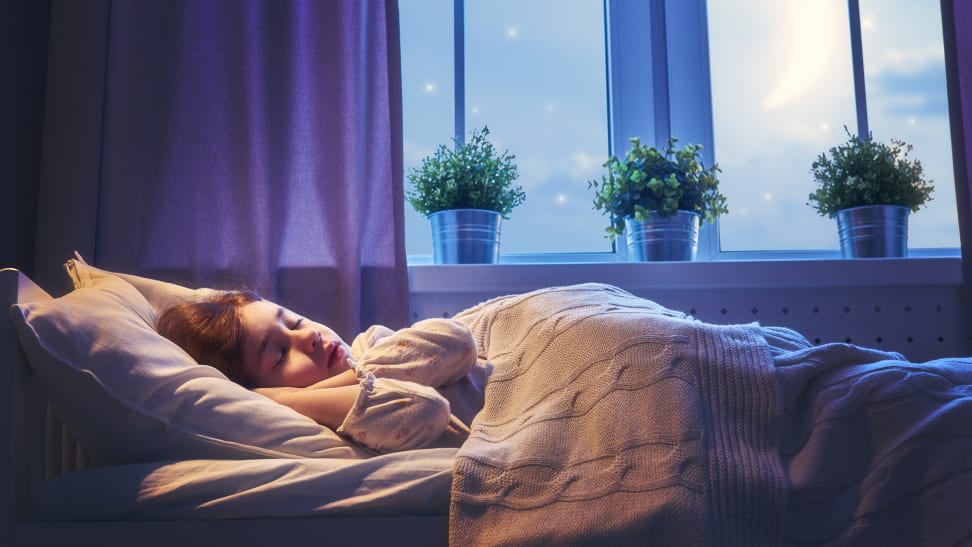 Credit: Getty Images / Choreograph
Getting the kids off to sleep at night can be a major chore. You can go through a 30-step bedtime routine and they will always ask for one more cuddle, one more glass of water, and one more bedtime story or song to push bedtime off a little bit longer.
Add the additional stress all kids are undoubtedly feeling while being away from their friends and extended family, out of the routine of school, and living life in the time of a pandemic, and many of us are looking at drawn-out bedtimes and anxious, sleepless nights.
Here are a few of our favorite relaxation and sleep podcasts and apps to help ease the anxiety your little ones (and your not-so-little ones) may be feeling, so they can release the stress of the day and settle down a little bit easier.
Bedtime podcasts
1. Be Calm on Ahway Island
Suggested age: 3 to early tweens
As part of my family's official nighttime routine, we couldn't get through bedtime without Be Calm on Ahway Island. It's a perfect balance of mindfulness with storytelling done in a soothing voice. We love this app because, right out of the gate, it's a calming one. Some sleep apps for kids open with cheery upbeat music (missing the point!) or the storylines are too exciting or enthusiastically read by a narrator.
This one is all relaxation and calm from the get-go. Each episode begins with a guided meditation and contains a positive message—perfect for bedtime, nap time, or any time your kids need some down time.
Join The Carpool.
Subscribe to our monthly newsletter for expert guidance on your parenting journey.
2. Bedtime Explorers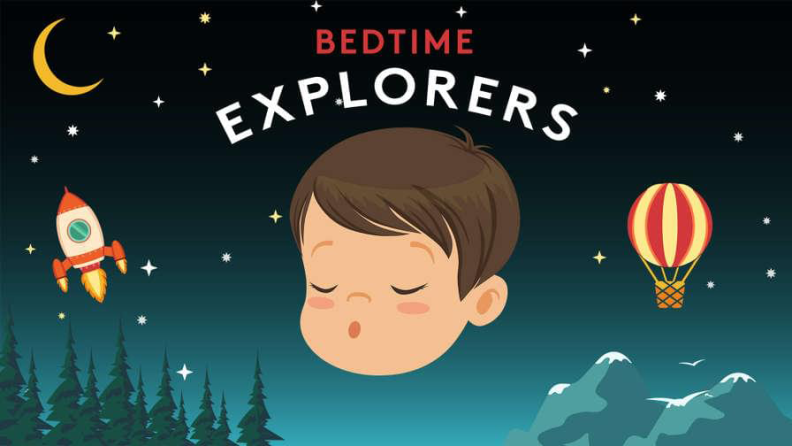 Suggested age: 2 to 10
The Bedtime Explorers podcast is the best thing to come out Australia since the Hemsworth brothers, and our favorite find while doing research for this story. Featuring the calming voice of mindfulness coach Amy Taylor-Kabbaz and original music by the aptly named Gentleforce, each episode takes little minds on an imaginative journey to magical places or to meet animals and dinosaurs with special strengths.
Using meditation techniques that are easy for little ones to understand—like balloon breathing, flying through colors, and breathing with waves—your kids will be left relaxed and ready for a good night's sleep.
3. Honeybee Kids
Suggested age: 2 to tweens, depending on the story
This podcaster gets it! A school teacher and mother of two, the host of Honeybee Kids uses her soothing storytelling to tell bedtime stories and take kids through simple meditations using storylines they already love, like "The Lion King," "Toy Story," Pokémon, and "Frozen." For kids that resist other meditative bedtime podcasts, this one tricks them into listening by tempting them to step into the lives and story lines of their favorite characters.
4. Calm Kids
Suggested age: 5 to tweens
Every now and then my child's resentment of bedtime makes him resists anything with a whiff of "mindfulness." If your child needs a break from anything meditative and just wants simple, kid-friendly storytelling, Calm Kids is a sweet and relatable respite. For kids, by kids, all of the stories are instantly engaging to children.
When one of the young producers, Charlotte, suffered bouts of anxiety and could not fall asleep, her big sister, Lucie (who was 11 at the time), made up relaxing stories to help calm her little sister down and help her doze off. The two sisters decided to record some of these stories, and created the Calm Kids podcast to help other kids struggling to fall asleep.
5. April Eight
Suggested age: 3 to 10
This one isn't specifically a bedtime podcast, but the host has such a kind and soothing voice that it's perfect to fall asleep to. Each episode of April Eight eases you into your evenings with the host strumming her ukulele, and some even start with a fairy tale-inspired song. Each charming podcasts runs about 20 minutes, so they are a little bit longer for a kiddo that needs a bit more time to dust off the anxiety from the day before dozing off to sleep.
6. Sleep Tight Stories
Suggested age: 3 to 10
Sleep Tight Stories is a straightforward bedtime story podcast, but there are always ambient soothing sounds in the background, like chirping crickets or birds, rustling leaves, and breezes through trees, which makes it a favorite for bedtime or relaxing. For kids that aren't quite on board with mindfulness or breathing exercises, this one unsuspectingly lulls them into relaxation and sleep.
The stories range from retellings of fairy tales, folk stories, and original stories written by guest authors. Each story is beautifully and soothingly told by the host, Sheryl MacLeod, and friends.
7. Circle Round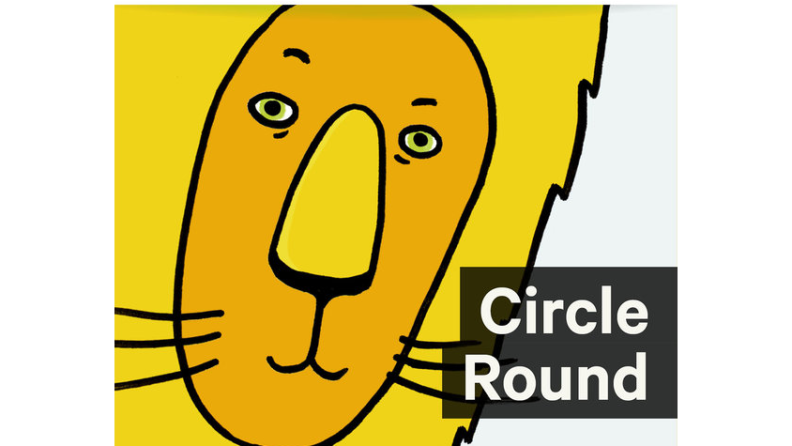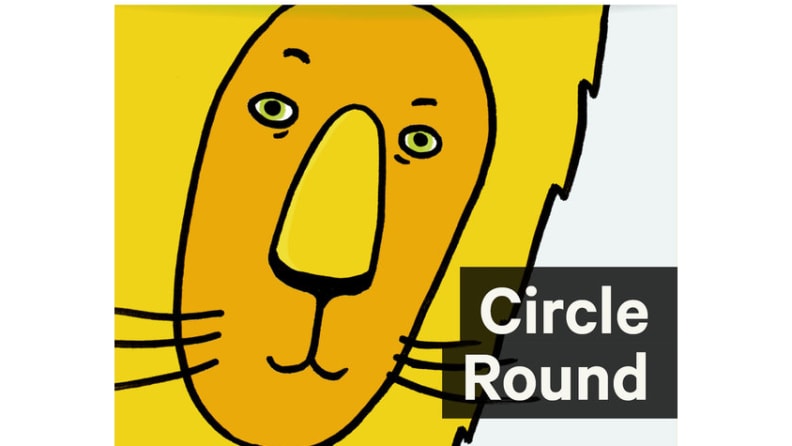 Suggested age: 6 to tweens
Circle Round focuses on fairy tales from around the world with top talent from the stage and screen. Most episodes hone in on a message of value-teaching, such as kindness, generosity, and respect for others, and we love that our child falls asleep thinking of those things.
This is a popular podcast that sometimes features other pods that it helps to promote. When playing this one just be sure that you are within ear shot, lest your child doze off only to have the next episode automatically load and awaken your child with energetic science trivia from a guest host.
8. Tales from the Lilypad
Suggested age: 3 to early tweens
This is such a cute and whimsical podcast, filled with vivid and robust rearrangements of classic stories and fables, all told by Lily the Frog as she sits atop her swamp-side lily pad abode. For those nights that you need to lay beside your child to get them to sleep, Tales from the Lilypad makes it fun to revisit the childhood classics you grew up with, retold and reimagined with new, original, and often humorous twists.
My family is always appreciative of podcasts that know to stay soothing while executing humor. This one manages to do both and its adept at making our son giggle as he drifts off to the Land of Nod.
9. Peace Out
Suggested age: 6 to adult
You should download this one and have it at the ready in case of emergency. Peace Out is good any time of day for any child who needs help calming their minds or relaxing their bodies. Peace Out is a perfect introduction to cultivating the life-long skill of self-regulation.
These calming stories teach mindfulness using short stories that help children feel more centered by guiding them through visualization and breathing exercises. There's no magic formula for getting kids to relax, especially right before bed, but the kid-centered meditations on Peace Out definitely come close.
10. Bedtime History
Suggested age: 8 to adult
Bedtime History is a series of short educational stories for kids that always end with a bit of inspiration to discover or try something new, making for a vivid and inspiring trip to dreamland. The episodes give short, seven-minute history lessons on everything, including inspirational figures like Nikola Tesla, Sacagawea, George Lucas, and J.K. Rowling.
Other topics include space exploration, the Grand Canyon, and great feats of engineering like the Transcontinental Railroad. This one tends to appeal more to kids ages 8 and older and just keeps right on appealing to listeners through adulthood.
11. Little Stories for Tiny People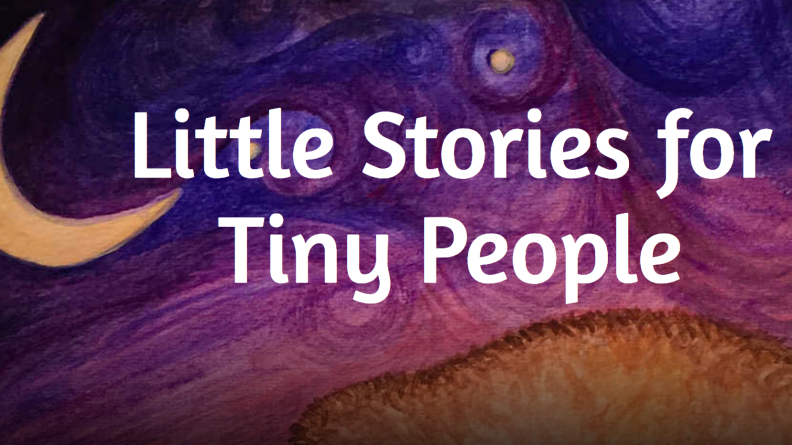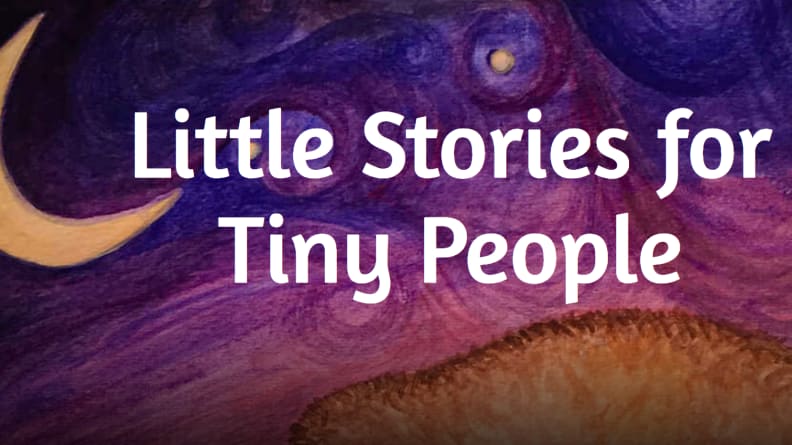 Suggested age: 2 to 10
Little Stories for Tiny People is a kids' podcast featuring original kids' stories and poems that will delight the tiny people in your life. This pod has a fun and goofy tone with quirky characters that children love. It starts kids out giggling and leaves them dozing. Each original story has a run time of about 15 minutes or longer and is performed with a whimsical sense of humor and story that kids love.
Bedtime apps
12. Sleep Meditations for Kids
Suggested age: 3 to teen Cost: Free, with in-app purchases Created for children of all ages, Sleep Meditations for Kids is created by Christiane Kerr, who teaches both yoga and Montessori classes. This app skillfully guides children to the creative part of their mind through a number of carefully scripted story meditations. Each meditation story has subtle sound effects and gentle music and are deeply relaxing to help your children with sleep issues, insomnia, stress, anxiety, and with feelings of confidence and well-being.
13. Nighty Night
Suggested age: 2 to 6 Cost: $3.99 on iOS, free with in-app purchases on Google Play, and free on Amazon Designed by Oscar-nominated animator and illustrator Heidi Wittlinger, Nighty Night is an interactive bedtime app that let's little ones help a menagerie of animals get ready for bed. Filled with beautiful, paper-cut animation, as your kids watch the animals fall asleep in their stalls, they'll hopefully do the same.
The producers of this app have created three themes: Barnyard Animals, Circus, and Forest. The short videos in these apps will keep your kids coming back for more, so expect to download all three!
14. New Horizon: Kids Meditation
Suggested age: 3 to tweens Cost: Free New Horizon: Kids Meditation may be one of the best kids meditation apps out there. The vivid guided imagery that feels so concrete to children and is laid out as "Interactive Story" meditations, giving the children the option to choose what they do and where they want to go, and who they they want to be.
Sometimes abstract imagery or directives that focus on relaxing certain body parts can be out of depth for some kids. This one uses imagery that kids immediately relate to, like balloons, flying unicorns, and the "greatest treehouse" ever, to take them on mind-calming journeys. Filled with calm and gentle assurance your kid will instantly be set at ease and find peace after listening.
15. Moshi: Sleep and Mindfulness
Suggested age: 2 to 10 Cost: Annual subscription is $39 and allows users to unlock new stories weekly. Free 7-day trial. Moshi is a subscription-based collection of calming audio tracks that expertly help kids drift off to dreamland. Children can choose from stories, music, white noise, or guided meditations and even create their own playlists of favorites.
This app expertly takes kids through the transition of being awake to asleep, with each story starting off engaging the child's mind and imagination slowly lulling them into dreamy melodies that fade into silence. My little one takes a long time to wind down, so I appreciate these 20-minute stories that go on without interruption, without jarring crescendos, and never need to restart with an intro and an advertisement.
I also love that from the minute you load the app a dreamy soundscape plays in the background as your child chooses their story from the night. It's a perfect beltway from the stress of the day. Check out the stories narrated by celebrities like Patrick Stewart and Goldie Hawn.
16. Headspace for Kids
Suggested age: All ages Cost: Free for basic features; $12.99 a month to upgrade. Free 7-day trial. Headspace has created quick, but effective, kid-centered versions of its popular meditations that are short and sweet, and focus on visualizations kids can relate to. The meditations are customized based on age: 5 and under, 6 to 8, and 9 to 12.
These are perfect snippets of mindfulness that we like to do in tandem with a bedtime podcast. We'd say these are less effective for getting a child to sleep, but perfect for mitigating a meltdown and teaching a kid how to self-regulate and regain control.
17. Calm
Suggested age: All ages Cost: Free for basic features; $12.99 a month. Free 7-day trial. Beware, if you don't leave the room when you start the Calm app, you may end up dozing off with your kiddo and not wake until morning. Sleep Stories are bedtime tales that include a soothing mix of words, music, and gentle sounds to help your little one drift off into dreamland.
Each story begins by helping kids quiet their minds with a few slow breaths and gently tucks them in with a quick, mind-quieting exercise. After your child is asked to take their first cleansing breath, the somniferous tone never wavers. Stories are read aloud by people with soothing voices, including celebrities like Matthew McConaughey. A handful of stories are offered for free for you to try out.
18. Three Good Things
Suggested age: 7 to adult Cost: Free This doesn't lull you to sleep and it doesn't take you through meditations but, when everything in the world makes you feel anxious, Three Good Things helps children focus on the positives of a single day. Best for kids ages 7 and older, this app prompts users to quickly write in 100 characters what went well during their day. It's been shown that if you write down three good things that happen to you everyday, your happiness and positivity increase. Three Good Things is perfect training to look on the bright side and to express daily gratitude.
Any of these podcasts or apps is bound to help your child drift off to the Land of Nod, allowing you to reclaim your evenings.
The product experts at Reviewed have all your shopping needs covered. Follow Reviewed on Facebook, Twitter, and Instagram for the latest deals, product reviews, and more.
Prices were accurate at the time this article was published but may change over time.