Parenting
This new breast pump is so quiet you can use it while you nap
The Freemie breast pump promises the one thing all moms want: naps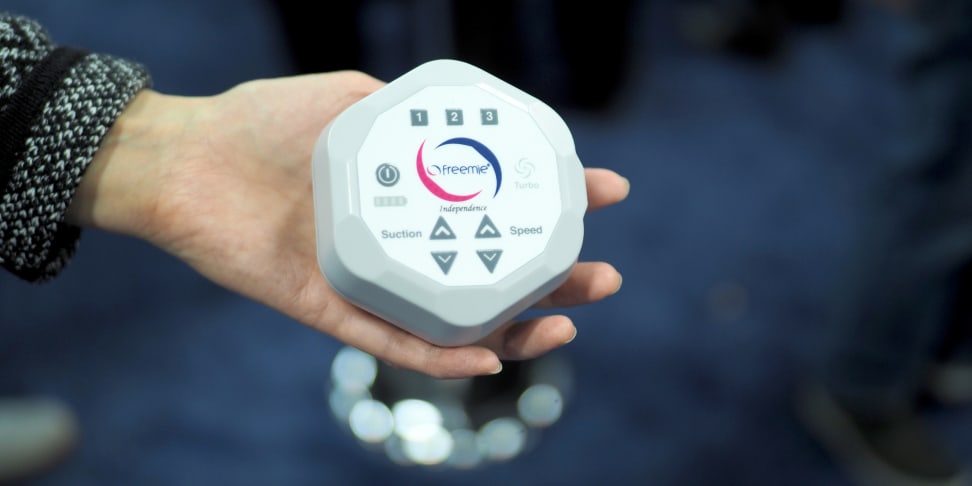 Credit: Reviewed.com / TJ Donegan
Being a new parent is brutal, but without a doubt the most difficult part for most new moms is feeding. Do you nurse? Do you use formula? Do you supplement? Are you giving your baby what they need?
For moms who pump—whether at home or at work—there are a whole other series of problems to consider. While there are lots of pumps out there, few of them could be credibly called discreet. The new Freemie pump, from the makers of the Freemie collection system, are hoping to change that.
The company is debuting an updated collection system at CES 2018, as well as two brand-new pumps. Slated to come to market later this month, the new Freemie Liberty and Independence pumps are compact, portable, rechargeable pumps that are "hospital grade" and start around $300. They both share the same motor, which supports single or double pumping, though the cheaper "Independence" model has slightly fewer features.
The Freemie pumps are designed to be whisper quiet so you can use them anywhere.
Though there are a number of new pumps that use rechargeable batteries to free pumping moms from being tethered to the wall, the Freemie pumps' main innovation is how quiet they are. We couldn't accurately gauge just how quiet since it was being demo'd in a loud hall at CES 2018, I simply couldn't hear it—even when it was held right up to my ear.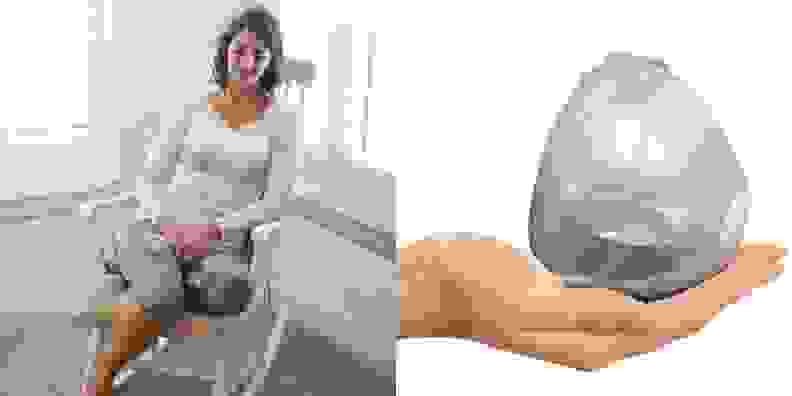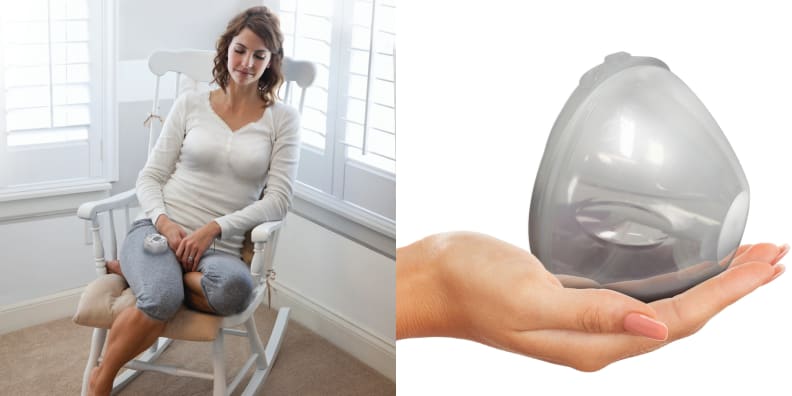 That would be a huge benefit to moms, especially those who pump at work or in public. When you have to pump every few hours, scheduling your entire day around pumping sessions can be a chore. Being able to take care of it while on the phone or just at your desk would be huge, freeing moms to tackle other things while still collecting milk for their baby.
The Freemie Liberty goes a step further, combining with the hands-free collection cups to deliver a pump that you can reportedly nap while using. Simply set a sleep timer and give in to your constant state of exhaustion and the pump will reportedly turn itself off after a set period of time.
Unfortunately, we can't know exactly how well the pump works until it begins shipping to customers. Though some users describe a "love/hate" relationship with their existing Freemie collection cups, that is the case for pretty much every pump on the market. But if the new Freemie pumps can deliver on their promises of at least being quieter than most existing pumps, it'll be a huge help for new moms everywhere.