Parenting
13 must-have items to put in a sensory box
Soothe kids' anxiety with a cool box full of sensory toys.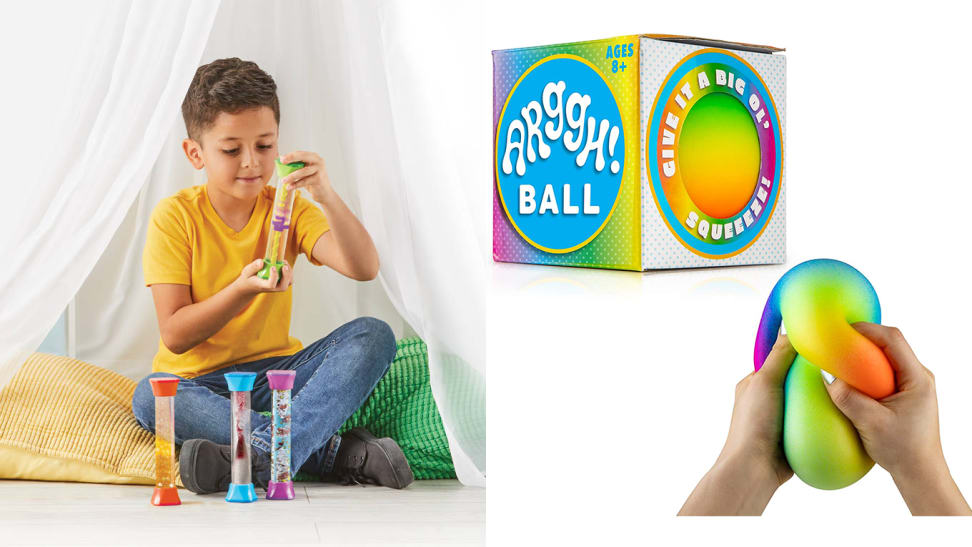 Credit: Hand2Mind / Power Your Fun
Sensory boxes have been recommended for children with autism and ADHD for a long time to help them learn how to regulate their emotions. A sensory box usually contains several items to stimulate each of the senses. These boxes offer a quick and easy solution for kids to turn to when they need a break or feel themselves starting to lose control.
Recently, however, sensory boxes have hit the mainstream because they are relatively easy and inexpensive to make. They are also small, can be customized to any child's preferences, and are a lot of fun! All kids can benefit from the benefits of a box of sensory toys and other kid-friendly sensations. Here are a few ideas to get you started.
1. Calming tubes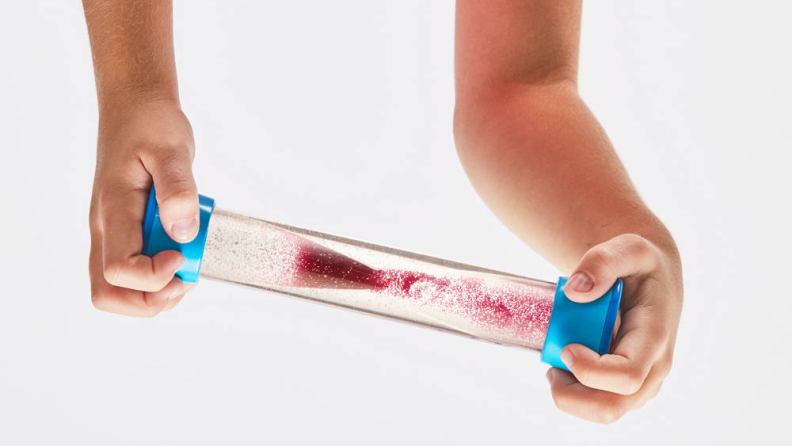 Calming tubes are a popular addition to sensory boxes because they are a quiet way to help get kids focused. Calming tubes come in a variety of styles each with different objects inside. This means that nearly every child can find one that works for them, helping them focus on the movement of the objects within the tube instead of external stimuli.
These tubes can consist of glitter that is shaken up and settles slowly like snow in a globe, a fascinating reverse hourglass where glitter floats up instead of down, or a spinning wheel. There's even a more interactive version where kids push a button to trigger the movement of glitter inside. These are a favorite because they are both visual and can be turned around to use a as fidget.
Get a 4-pack of Sensory Fidget Tubes at Hand2Mind for $29.99
2. Aromatherapy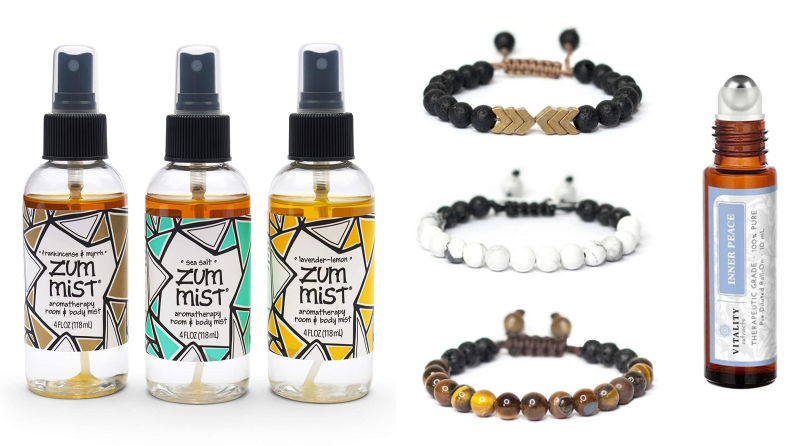 It's no secret that smells have a calming effect, which is why they are so popular in places like spas that promote relaxation. Zum Mist Aromatherapy sprays come in scents including mint, lavender, citrus, and sea salt so that every kid can find one they like. Just a few spritzes can transform the mood in the room and help calm an over-anxious child—no diffuser needed.
Another option to add to a sensory box are kids essential oil diffuser bracelets like these from Vitality Extracts. Kids can also fidget with the beads on the bracelets.
3. Flavored lip balm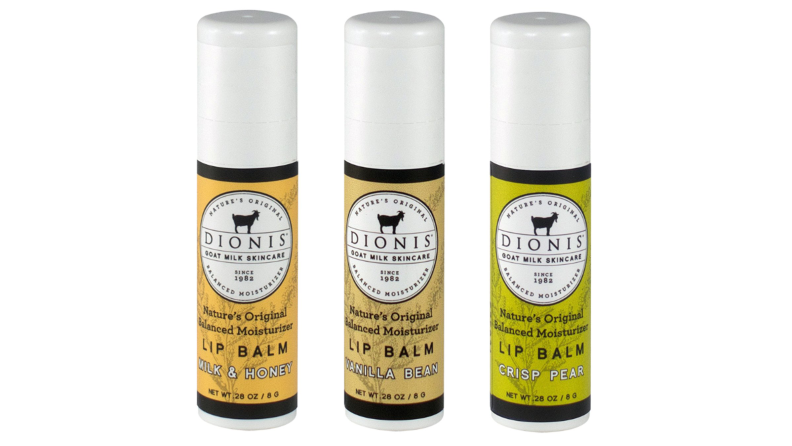 To stimulate a sense of taste, no food is needed. Many kids enjoy the subtle bit of flavor provided by licking their lips after putting on lip balm. Even better, using lip balm is a quick and easy way to for kids to experience a soft, calming sensation. Dinois has lip balms in Coconut Cream, Vanilla Bean, and Milk and Honey. An added benefit is that unlike waxy drugstore chopstick, this lip balm is made with beeswax.
Get a 3-pack of Dionis Goat Milk Lip Balm on Amazon for $15.53
4. Kid-friendly lotion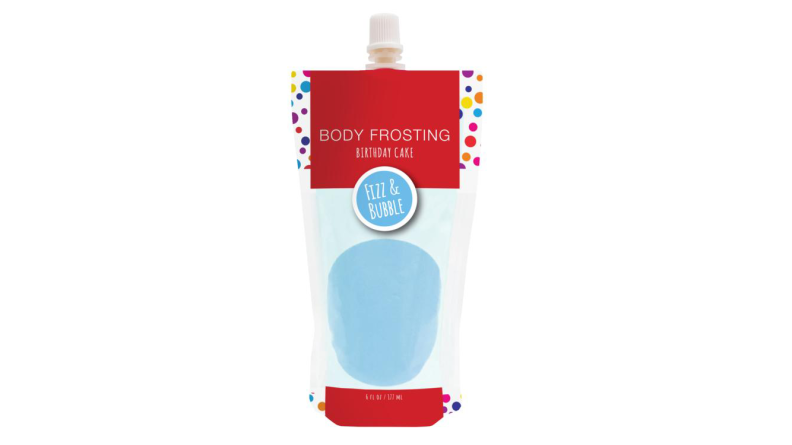 Many kids enjoy the soothing sensation of having lotion rubbed into their skin, either with a gentle touch or a bit more pressure. This kid-friendly, G-rated Birthday Cake Frosting body lotion from Fizz & Bubble is the perfect addition to a sensory box. Birthday cake frosting lotion is made with shea butter so it is thicker than most lotions, meaning it won't disappear right away. Thanks to fun packaging and bright colors, kids will find this sensory activity to be more like playtime.
Get Birthday Cake Frosting body lotion at Fizz & Bubble for $12
5. Chewy necklace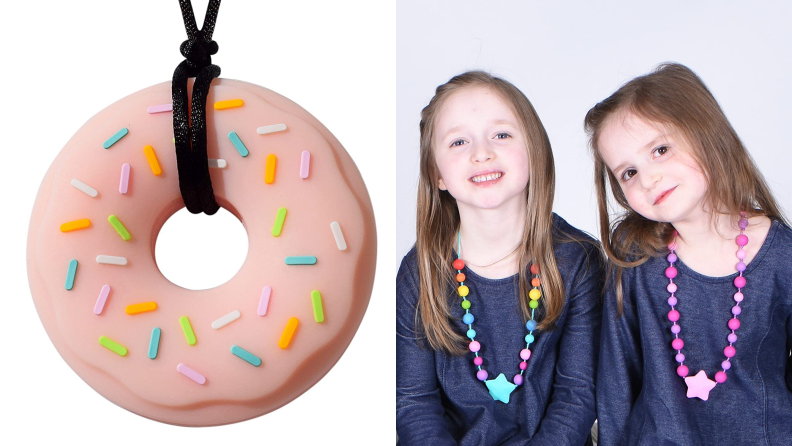 A popular item in many sensory boxes is a chewy necklace. These are like teethers for babies but come in big-kid styles for kids who need the sensation of something hard to chew on that won't pose a choking hazard. Munchables offers a large variety of different shapes of sensory necklaces and a selection of styles like stars, flowers, and camoflauge patterns.
Get Munchables necklaces on Amazon starting at $9.99
6. Soothing sounds
As long as you have access to an outlet and WiFi, a Google Nest Mini can provide instant soothing sounds or soft music. Kids can ask Google Mini to play white noise, ocean sounds, jungle noises, or soft music to create a tranquil room in an instant. Pair the small speaker with our favorite wireless headphones for kids, which work especially well for kids who like to block out background noise.
7. Fidgets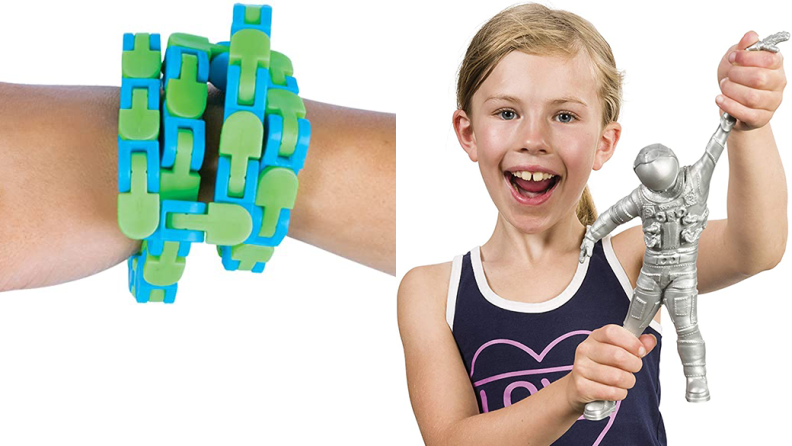 It's common for sensory boxes to contain at least a couple of different types of fidgets. A wearable (or not) fidget is Wacky Tracks from Toysmith. This colorful articulated chain can easily be made into a fidget bracelet or it can manipulated into any one of a number of shapes.
If you're looking for something bigger, the Epic Stretch Astronaut stretches reaaaaaaaally far and is great for kids who need to get out a bit of frustration.
8. Water beads
Water Beads grow up to 200 times their size after adding water. Just watching them grow is a fun activity for many kids, but once full-sized, the smooth, slippery surface makes them a great addition to a sensory box. Running the beads through fingers, or even sticking bare feet in them, provides an instant calming sensation.
Get Toys by Nature Water Beads on Amazon for $14.99
9. Eye mask
For kids who want a bit of time with light blocked to help calm them, Starry Eyes PopBands Masks are a great addition to a sensory box. These masks don't just block light, but if "popped" they also provide a gentle warning sensation that many sensory-avoiding children find makes a great combination.
Get a 5-pack of Popbands Starry Eyes Masks for $25
10. A squishy ball
The Arggh Ball is a super-squishy ball that not only changes shape but also changes colors. It's a great choice for a child who may need to push or pull or who will be fascinated by the unpredictable changing shapes and colors. It's a great choice for a calm-down box because it can be used to help regulate emotion in a few different ways.
Get an Arggh Ball on Amazon for $15.95
11. Weighted sequin pet
A mini weighted sequin pet from Creativity for Kids is the perfect 3-in-1 addition to a calm-down box. These pets are heavier than stuffies so they provide the much-needed sensory input many kids crave when they need to calm down, but they are cute enough to serve the same purpose as providing a friend to a child in need. These pets are plush on the front and have sequins that flip on the back for additional sensory input. Many different types of pets are available, including narwhals, dinosaurs, unicorns, and hippos, so every child can find their perfect friend.
Get a Mini Sequin Pet on Amazon starting at $7.99
12. A mini sensory taggie blanket
These popular taggie blankets aren't just for babies. With a plush textured fabric on one side and a crinkly fabric on the other, this small cloth blanket can provide a child with just what they need to get and stay calm. Ribbons with different textures are sewn all around the edges for more tactile and sensory play. Plus, they come in a variety of styles from space to unicorn so every child can find one they love.
Get The Learning Lovey Taggie Blanket on Amazon for $24.95
13. A special box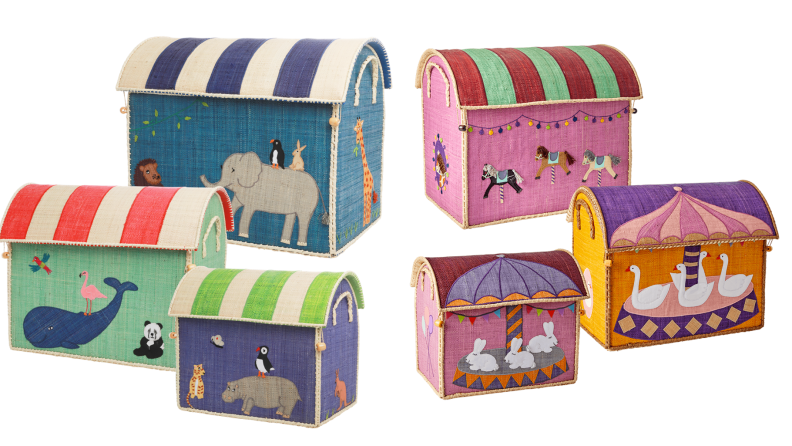 While any box can serve as a sensory box, some kids really enjoy having a special box to go to and to call their own. Raffia Toy Baskets by Rice are special boxes that themselves have a unique texture that comes from the Raffia palm. Designs range from farm animals to cars to princesses.
Get a Raffia Toy Basket at Rice by Rice starting at $99.99
The product experts at Reviewed have all your shopping needs covered. Follow Reviewed on Facebook, Twitter, and Instagram for the latest deals, product reviews, and more.
Prices were accurate at the time this article was published but may change over time.