Pets
11 things you need to buy if your cat is extra
Can you say "high-maintenance?"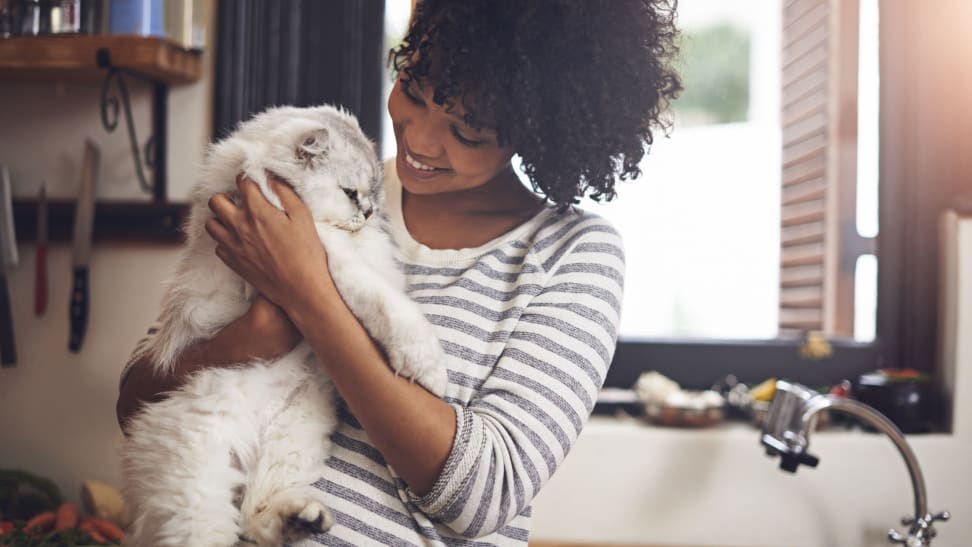 Credit: Getty Images
When I say "I'm a cat lady," I mean it wholeheartedly. From the time I am awoken out of bed by a furry little paw poking me in the side for food to the moment I end the day with a fuzzy creature dozing above my head, my life basically revolves around the two felines that cohabitate my home. After all, mine are no ordinary cats. With an overweight (we're talking 20 pounds) heffalump named Sullivan (a.k.a. Chubs), whose feedings need to be highly regimented, and a chronically stuffed-up snot machine named Stinky that needs her nasal passages cleared out on the regular, my boyfriend and I have managed to come by two of the most high-maintenance cats on the planet.
As such, I've come to be familiar with plenty of kitty products over the years, many of which I now can't imagine our lives without. In honor of National Cat Lady Day 2021, which just so happens to be today, April 19, I've compiled a list of 11 of the best products you'll need if your cat is little ... extra.
1. A service bell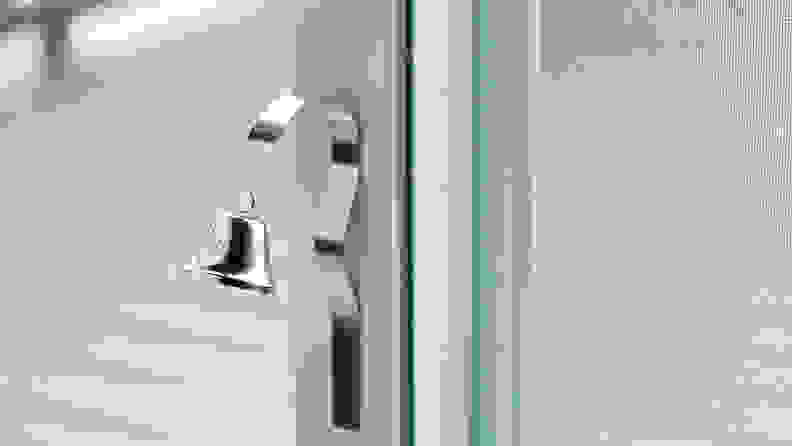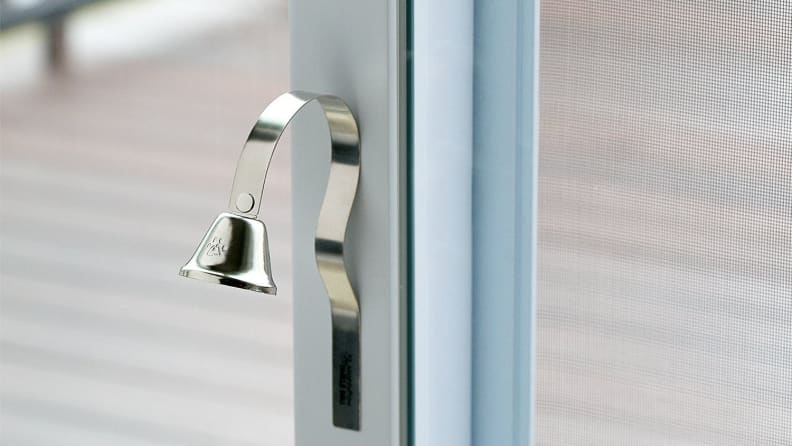 Stinky is, for lack of a better word, a diva. For her, no water bowl, cat fountain, or any other watering device will do—she likes her H20 straight from the running faucet, and no product I've ever purchased for her can convince her otherwise.
According to the experts, there's actually some real science behind her pickiness. She might simply just prefer running water that doesn't contain any smells or odors, as it signals to her that it's safe to drink and not contaminated, like stagnant water might be in the wild. It also might be a preference not to bend her whiskers against a bowl while drinking. Whatever the case may be, she wants her agua fresh, and she wants it on command.
To ensure that she's drinking enough and prevent her from meowing incessantly until someone appears to turn on the faucet for her, my boyfriend hung her a bell above the bathroom sink that allows her to signal when she'd like her human butler to come do her bidding. While ours is homemade, you can pick up a similar version for a finicky feline at Chewy in the form of this Mighty Paw tinkle bell, which is made from a durable brass and can be mounted to a door or wall to allow your pet to better communicate with you.
Get the Mighty Paw Tinker Bell at Chewy for $13.88
2. Cat bum wipes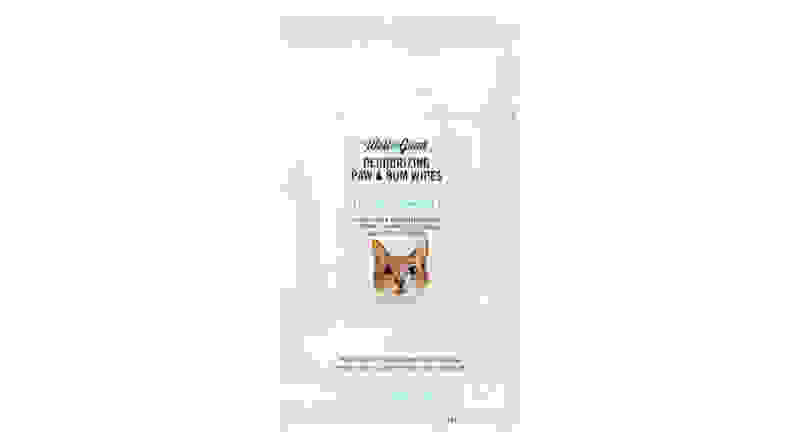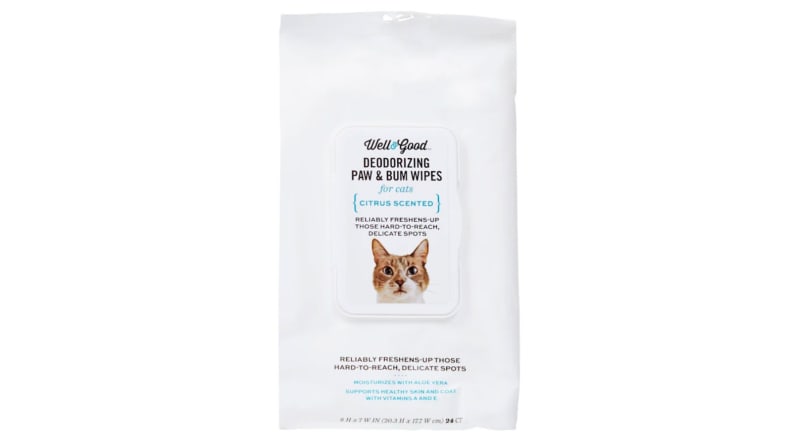 Weighing in at a healthy 20-plus pounds (yes, he's on a diet), our male cat, Sullivan, is a big boy. And while that means there's a lot more squishy fuzziness to cuddle up with on the couch, it also means he's not exactly the most agile feline to ever walk the Earth. More specifically? He can't always clean himself that well after doing his business. Enter: Well & Good's deodorizing paw and bum cat wipes. Yes, friends, I buy my cat butt wipes, and let's just say, we're all a bit better off for it. A friendly reminder, however, to check with your vet before use, as these contain trace amounts of aloe that should not be ingested.
Get the Well & Good Deodorizing Paw and Bum Cat Wipes for $6.99
3. A good heating pad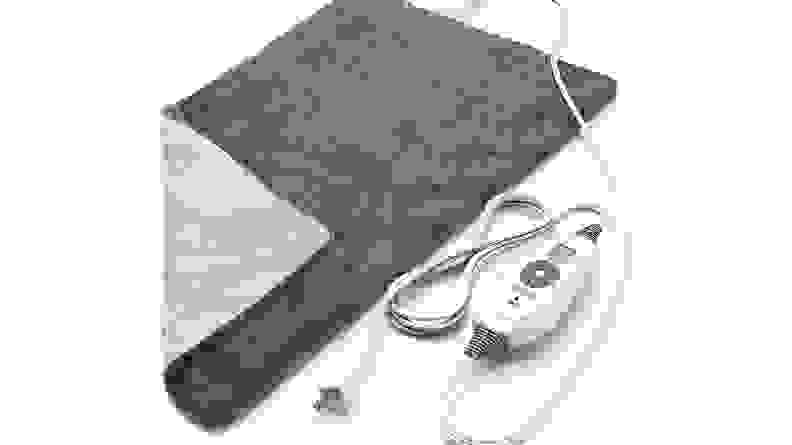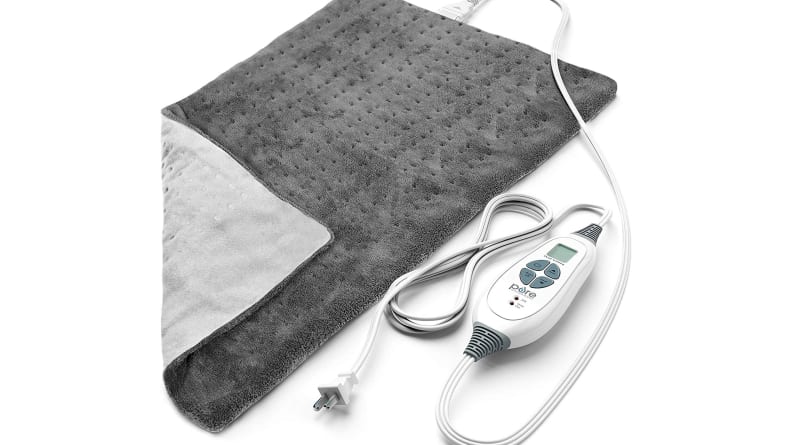 As Stinky has gotten older, I noticed that she was sometimes struggling to sit. A panicked visit to the vet ruled out any bathroom issues, and it was determined that my 14-year-old cat has arthritis in her hips, and, just like in humans, it can hurt. In addition to her doctor-prescribed pain medication for when it starts to act up, we've set her up with a nice little heating pad in the window that I turn on for her first thing in the morning so that she can start her day with a leisurely lounge.
While it's likely she's drawn to the cozy warmth it gives off, as cats are apparently hard-wired to thrive in warmer climates, I also like to think the heat soothes her joint pain, just as it can in humans.
For a simple, no-frills pad that won't cost a fortune, you can try the PureEnrichment PureRelief XL electric heating pad when you check the coupon code box beneath the price. In human testing, its microplush exterior felt nice on our skin, and its electric cord detached entirely for storage. It also has a two-hour shut-off, too, should you accidentally leave it on. A word of caution, however: Make sure the pad is not too hot for your animal before use and avoid if you've got a pet who likes to chew on things, as they could rip through the cover and injure themselves.
Get the Pure Enrichments PureRelief XL Electric Heating Pad for $31.99
4. A sturdy set of steps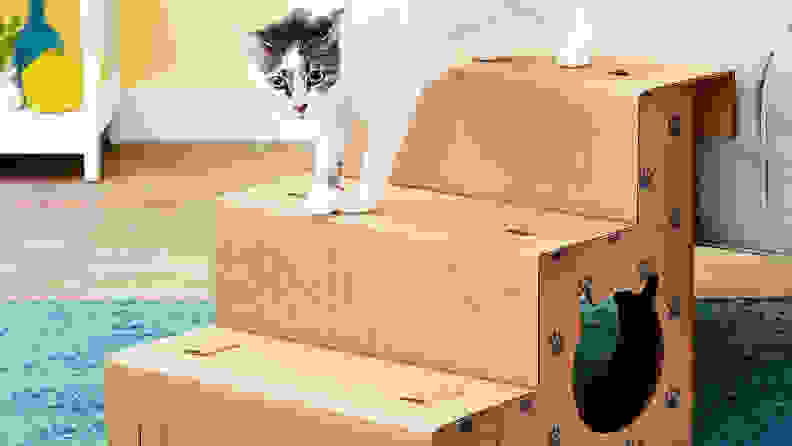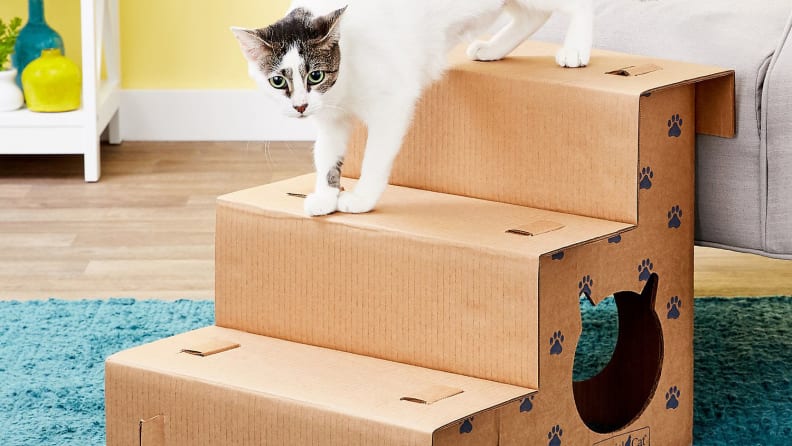 When it comes to older cats, like ours, they might also need some extra help getting around from time to time. Sullivan, who is also 14, struggles to get his big caboose up onto some of our furniture, including our couch and bed, without a lift. To ease his burdens and lessen any potential pain he might otherwise experience from jumping up and down from high spaces, we've placed makeshift steps around the house that he utilizes to get up and down independently.
These highly rated Imperial Cat Step 'N Play steps perform a similar function, and feature three steps with a 6-inch rise. Though they're made from a recycled cardboard, Chewy shoppers say they're nice and sturdy—they can even support big cats, like Chunk, up to 25 pounds. As an added bonus, there's a cat-shaped hole at the side that your kitty can use to play hide and seek. Raved one happy customer, "[My] elderly, infirm cat took to them right away and has no problem navigating up or down."
Get the Imperial Cat Step 'N Play Cat Steps at Chewy for $34.99
5. An ultra-cozy cat bed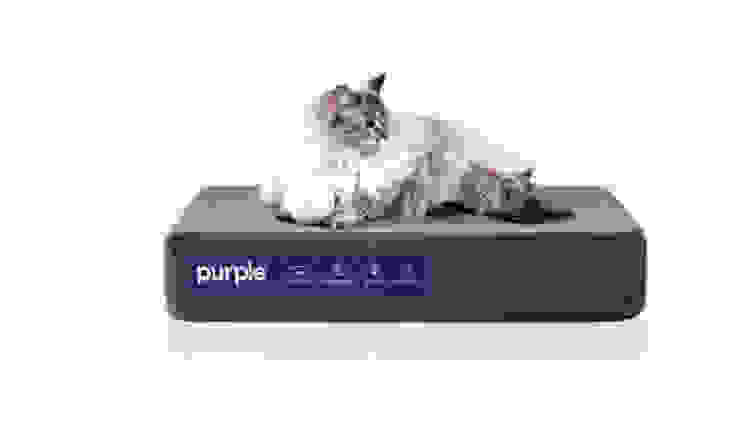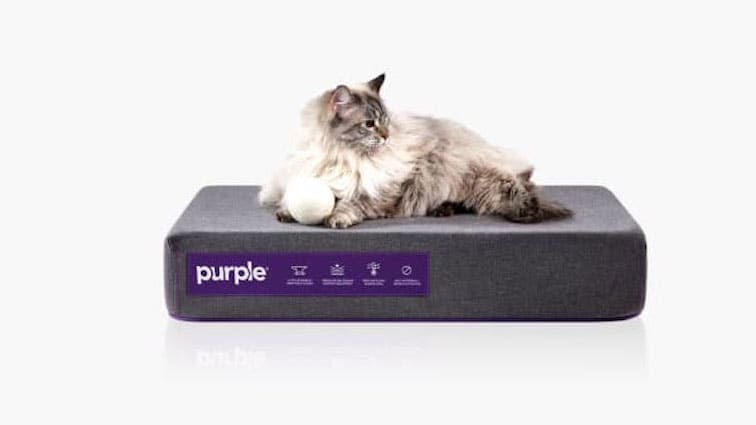 When it comes to bougie cats, not just any old bed will do. Felines can be notoriously choosy about where they rest, and comfort is key. If the nearly 700 reviews of the Purple pet bed are any indicator, this temperature-neutral mattress pad provides plenty of it. After all, according to the company, it's designed to adapt to your cat's body for deep pressure point relief and support.
Made with the same hyper-elastic polymer that our tester found so comfortable in the brand's human mattress, this bed is also non-toxic, antimicrobial to keep germs at bay and encased in a machine-washable cover for easy cleaning—something that's basically a pre-req when it comes to pet beds.
Get the Purple Cat Bed for $149
6. Our favorite humidifier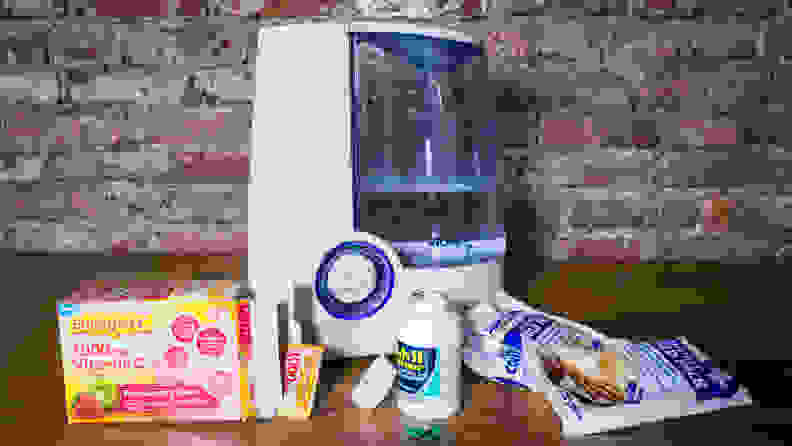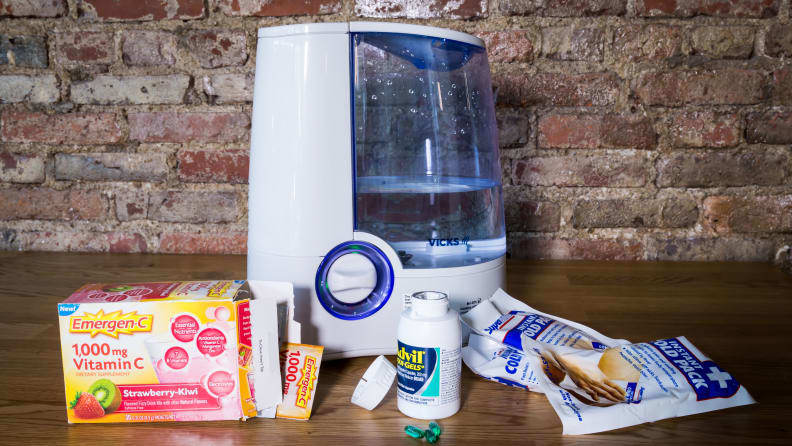 Keeping the moisture levels at a comfortable level in your home is important for more than just hominoids—especially if you've got a kitty like Stinky, who has a chronic respiratory condition. To lessen her stuffiness, we've taken to not only giving her steam baths with heat from the shower (yes, really), we've set her up with a reliable humidifier that makes the air around her less dry.
Reviewed's favorite humidifier of all time, the Vicks warm-mist humidifier, nabbed the top spot on our list for its powerful output—after just five hours, it brought the moisture level in our testing room up by a whopping 34%. Though it's also designed to work with medicinal oils, we'd recommend exercising this option with caution and sticking to water, as essential oils can make pets seriously ill. This machine comes with a three-year warranty.
Get the Vicks Warm-Mist Humidifier at Amazon for $34.89
7. This beloved fur removal tool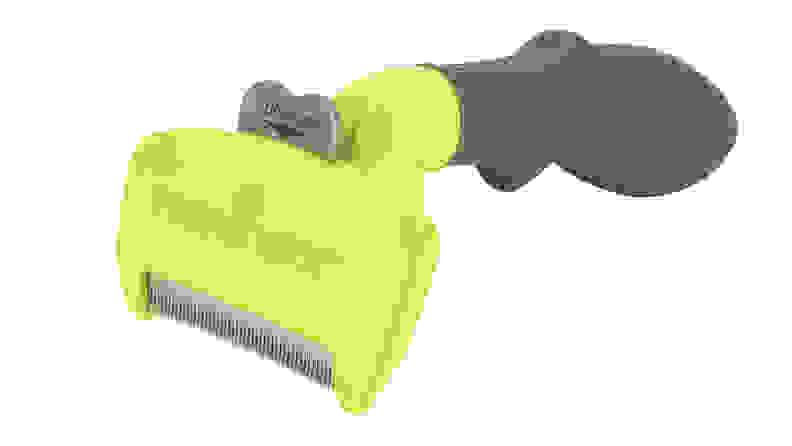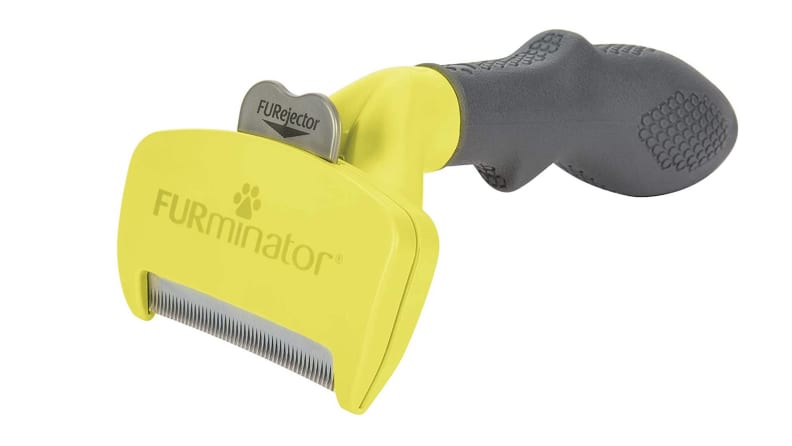 Even if your cat was relatively low maintenance (ha!), there'd be no escaping the fur that comes along with them. My leggings are covered in cat hair at all times and I've basically given up on my dream of ever having a dark-colored couch. It's not just me who grapples with the constant shedding, however. Excessive cat hair is eventually swallowed by cats during the grooming process, which in turn can lead to regurgitated hairballs—or worse.
To help keep our pets' tummies free of any would-be intestinal blockages (and make our home a little less hairy), we bust out the FURminator—a de-shedding tool just for kitties. This little gadget breaks through a cat's top layer of hair down to the undercoat to capture any loose fur in its path. You have to be gentle with it, as the edge can be sharp, but when used with care, it definitely gets the job done. Take it from the 7,000 happy Amazon shoppers, who gave it a collective 4.7-star rating. Wrote one buyer, "After daily brushing for about a week, I think I've removed a good 75% of [my cat's] thick under coat. I brush about five to 10 [minutes] daily, and get about a handful of hair with each session. His coat looks so much better! I think it even put a little pep in his step!"
Get the FURminator for Cats at Amazon for $31.95
8. An elevated feeder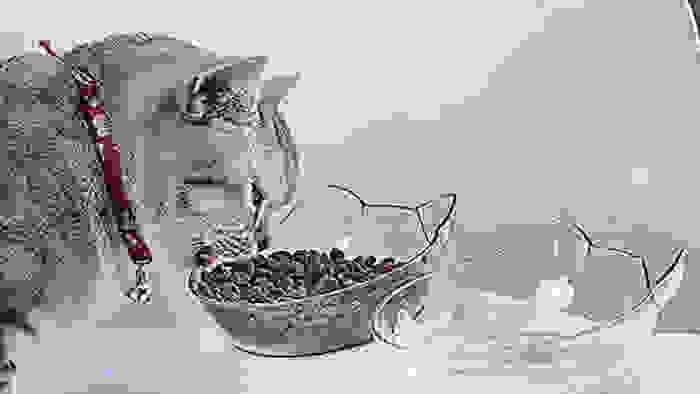 If you're putting your extra cat's food dish directly on the floor, I'm here to tell you: You're doing it wrong. Experts believe felines can benefit from an elevated feeder that won't crunch their stomachs up the way it would be if they were they eating off the floor—something that can reportedly cause them to suck in extra air. We made a makeshift riser for Stink's food after noticing that she was struggling to breathe while bending her neck all the way down to the ground, and it's made a world of difference in getting her to eat without a chase (though she still does that from time to time for fun).
According to its more than 200 glowing Amazon reviews, this orthopedic pet feeding bowl is a solid option that the company says not only keeps food at a comfortable angle for kitties and lowers stress on their joints, it has a wide, open design that will prevent any whisker-bending you might see with a traditional bowl—something cats also detest, as it's such a highly sensitive area.
Get the Orthopedic Pet Feeding Bowl at Amazon from $15.56
9. A self-cleaning litter box
If only the best of the best will do for your feline, it's time to meet the Litter Robot—a futuristic-looking machine that can—get this—empty your cat's litter box. That's right! Never again will you be summoned to scoop up any business that your furry friend may be trying to avoid in the box or that you're simply trying to rid from your nostrils.
This machine rotates its globe after each and every bathroom break, dumping clumps into the base of a machine in the process. From there, you can simply empty the waste chamber right into the trash. After trying it out, we found that it "smelled significantly less than a regular litter box," didn't create a mess and was quiet during operation. Our tester's cat certainly didn't hesitate to use it, as they'd initially feared—in fact, he hopped right in! Needless to say, these things aren't cheap—the lowest-priced model, which comes devoid of any smart features, is $449—but we can't think of anything more appropriate for an extra cat than a spaceship-shaped dome that they will use to go to the bathroom in.
Get the Litter Robot 3 at Litter Robot for $443
10. A pint-sized sofa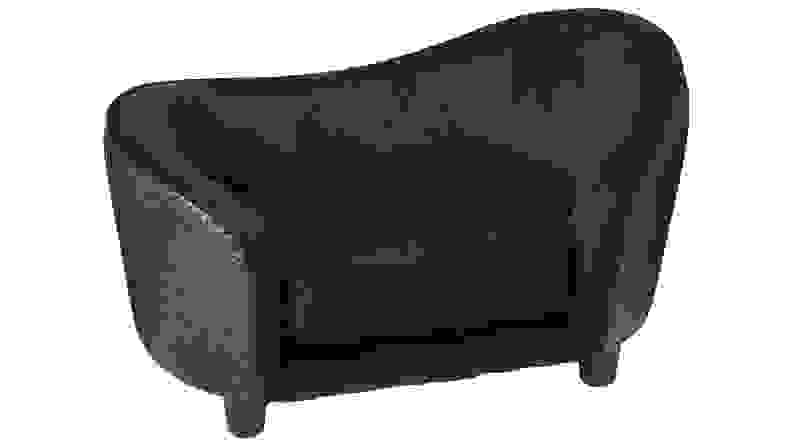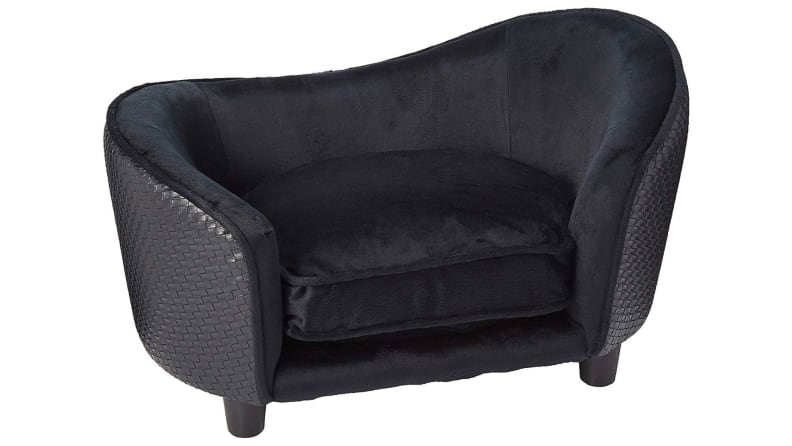 When you start buying your cat pint-sized furniture, you know they've hit diva status. This Enchanted Home snuggle sofa, which has a perfect 5-star rating from Chewy customers, is just the right size for your feline up to 10 pounds (sorry, Chubs) to lord over their kingdom on high (or, you know, nap). It's elevated for what the company calls "draft-free" sleeping, and the cushion cover can be removed when it inevitably fills up with hair. Confirmed one pleased buyer, "My cat, Lisa, loves it."
Get the Enchanted Home Snuggle Sofa at Chewy for $79.99
11. A ultra-refined cat tree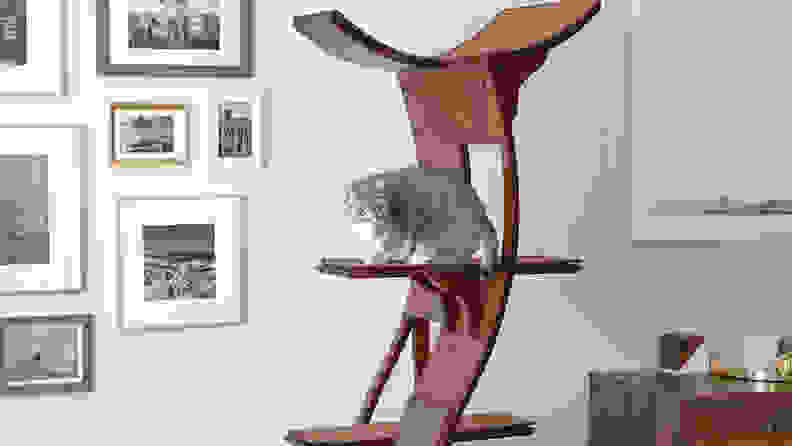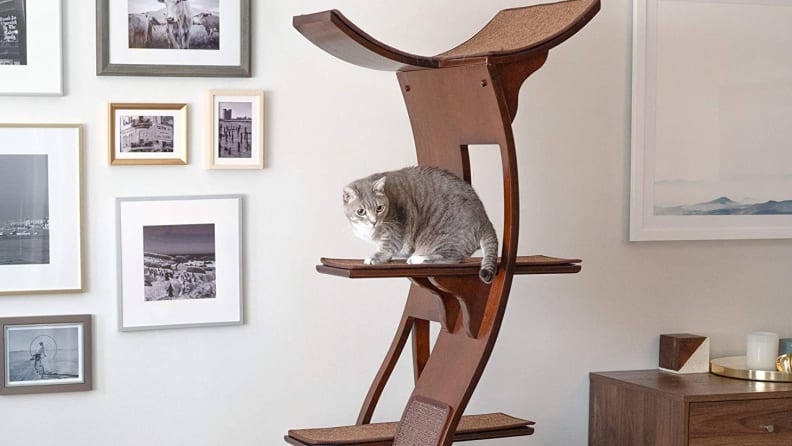 There are cat trees … and then there are works of architectural art. We're going to give you just one guess as to which one you extra cat deserves! Look no further than this The Refined Feline Lotus tower for an elevated take on this scratch-friendly playhouse. Made with a reinforced oak veneer, which will blend right in with the rest of your furniture, this thing is basically a cat's paradise—it's got a little hideaway at the bottom, a built-in berber carpet scratcher and multi-level perches to boot. What's not to love?
Get The Refined Feline Lotus Cat Tower at Amazon for $369.99
The product experts at Reviewed have all your shopping needs covered. Follow Reviewed on Facebook, Twitter, and Instagram for the latest deals, product reviews, and more.
Prices were accurate at the time this article was published but may change over time.