The newest four-door fridge comes from upscale appliance brand Dacor. The Dacor DTF364SIWS (MSRP $2,999) is part of the manufacturer's Distinctive series. Like the Samsung, the DTF364SIWS's lower right compartment is a convertible compartment that can be used as either a fridge or freezer. It's also an excellent performer—all of our tests produced strong results across the board.
There are some differences between the two refrigerators: While Samsung's four-door, 32-cubic-foot fridge is a big investment that requires a big kitchen, this Dacor is slightly smaller, slightly more affordable, and slightly less intimidating. Sure, it feels a bit less luxurious, it'll still add a dash of class to any kitchen.
-->
Unlike anything else
On the outside, the Dacor DTF364SIWS looks very good. Slim, stainless handles and a futuristic control console help it match other appliances in the Distinctive lineup. Though it resembles Samsung's four-door fridge, it definitely isn't a copy: Dacor's fridge is made by Arçelik, one of the largest appliance manufacturers in Europe, whose four-door fridges have been on sale in the rest of the world for years.
Open it up, and you'll find a multitude of storage areas, including swinging baskets and pull-out drawers. In a fun design choice, almost all the nooks and crannies have little symbols to represent what you might want to store there. For instance, door shelves in the freezer are emblazoned with popsicle icons.
Not every piece of this fridge is rosy, however. The water filter is located behind the left crisper, which makes changing it unnecessarily difficult. The inclusion of a large, clunky icemaker is also disappointing.
Freezer drawers were loose enough that they occasionally fell out onto the floor, and the wobbly crisper drawers lacked adjustable humidity sliders. Only one shelf in this entire appliance is adjustable. If you don't like the layout of a certain compartment, you're stuck with it.
The thermostat controls operate in increments. The freezer, for instance, can be set to -5, 0, 5, or 10°F. In practical terms, there aren't many people who specifically want a freezer set to -2°F, but it's disappointing to see this lack of user control on such a pricey model.
There were a few other curiosities on the control panel. For instance, a pair of buttons labeled Quick are apparently what engage quick cool and quick freeze functionality. Pressing Mode 3" doesn't make you taller, but—after holding it down for three seconds—switches the convertible compartment between fridge and freezer mode.
The tricky thing with this Dacor is that the thermostat works in increments, not individual degrees. The main fridge section did a decent job when set to 37°F, but it wasn't quite perfect. Average temperatures clocked in at 37.93°F, 37.99°F, and 40.67°F at the top, middle, and bottom of the fridge. We would have liked to turn it down just one degree, but that wasn't an option. Fortunately, average fluctuations over time of about ±0.27°F are small enough to keep temperatures suitable for all types of food.
-->
With its several drawers, the compact freezer section had a harder time keeping temperatures close together. We measured an average of 1.19°F at the top, all the way down to -1.47°F at the bottom, with fluctuations over time of about ±0.66°F. That's not bad, but it could be better. Luckily, in this case we could actually turn the thermostat down. Changing the settings from 0°F to -5°F should go a long way in helping to stave off freezer burn.
An all-around solid performer
When it came to our temperature tests, Dacor's four-door model proved to be one of the best all-around performers we've seen.
We measured stable temperatures in all compartments, both over time and from shelf to shelf. Our only complaint: the fridge ran a bit warm, and unfortunately the incremental controls which bottom out at 37°F (the setting we used) make it impossible to turn it down any further.
-->
Even better, our data shows that this Dacor is very energy efficient—even with the icemaker running. The non-adjustable crispers also retained a decent amount of moisture over time, making it a good fit for salad lovers.
For in-depth performance information, please visit the Science Page.
Despite their cool blue lighting, the crispers received decidedly average scores during testing—which makes the lack of a humidity slider all the more frustrating. Over the course of three days, we recorded an average moisture loss of about 0.16 grams per hour. While not thrilling, this fairly standard result should be fine for most produce.
More versatile than standard compartments
The Dacor DTF364SIWS's lower right zone is a convertible compartment, capable of alternating between a fridge and freezer. To switch, simply press and hold that Mode 3" button for three seconds.
Freezer mode works almost exactly the same as the regular freezer, though it can go down to -10°F for a real deep chill. The fridge setting, however, is much more versatile than the main compartment. You can set it to one of eight temperature increments, ranging from 21°F to 50°F, depending on your culinary needs.
Adjustable compartment aside, the feature list on this fridge is actually quite straightforward. You've got a control lock, two kinds of ice, and a through-the-door ice and water dispenser. It also includes a vacation mode, as well as a quick chill in both the fridge and freezer for when you need to bring the temperature down quickly.
Up at the top of the right fridge door, Dacor has provided you with a large removable egg tray capable of accommodating 20 eggs. 20-eggs-worth of space seems like a strange choice when most folks purchase eggs by the dozen, but at least there's plenty of space.
Chilling times for the compact freezer were perfectly acceptable, but fell short of stellar. It took an hour and 29 minutes for the freezer to fall from room temperature to 32°F.
You won't have to worry about your food thawing during a blackout. After 36 hours without power, our test materials had only reached 26.1°F.
--> -->
Worth your consideration
The DTF364SIWS Distinctive is an all-around excellent fridge, both aesthetically and functionally. Sure, the lack of customization could be a drawback for certain consumers, and some of the features lack refinement. Hiccups aside, this is a fridge you should keep your eye on.
Discounts are different on high-end products, so don't go shopping around expecting a find sale. The DTF364SIWS is available for $2,999 and no lower.
While that might seem like a great deal compared to the Samsung RF32FMQDBSR, consider this: Not only is the Samsung bigger, but it's been out for a year. Retailers are now offering it for roughly the same price as the Dacor. If size is no concern, you might want to get the larger model. If you're looking for four-door storage that will fit in a slightly smaller kitchen, though, the DTF364SIWS delivers.
--> -->
While we'd have liked a greater degree of customizable control with the Dacor's layout, there's no denying that it makes great use of the available space. With four drawers, three shelves, and plenty of door storage all around, the main fridge compartment offers you 12.07 cubic feet of usable space.
For measuring purposes, we counted both the left and right lower sections as freezer storage. The drawers on the left may be somewhat cumbersome, especially for consumers used to top freezers, but combined with the shelves in the right-hand section you have up to 6.45 cubic feet to use for freezing.
We ran our power tests with the adjustable compartment set to its freezer mode, and with the energy saver option off. Under those circumstances, we calculate that this Dacor should run up your annual electric bill by about $44.81 based on a fixed rate of $0.09 per kWh. We also found this fridge requires about 0.07 kWh to cool each usable cubic foot, making it a highly efficient model. It is 2014 Energy Star certified.
Meet the testers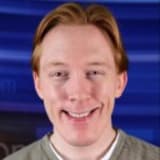 Matthew Zahnzinger
Logistics Manager & Staff Writer
@ReviewedHome
Matthew is a native of Brockton, MA and a graduate of Northeastern, where he earned a degree in English and Theatre. He has also studied at the Gaiety School of Acting in Dublin and spends most of his free time pursuing a performance career in the greater Boston area.
See all of Matthew Zahnzinger's reviews
Checking our work.
We use standardized and scientific testing methods to scrutinize every product and provide you with objectively accurate results. If you've found different results in your own research, email us and we'll compare notes. If it looks substantial, we'll gladly re-test a product to try and reproduce these results. After all, peer reviews are a critical part of any scientific process.
Shoot us an email