But can this Haier take the company's refrigerator game... higher? Well, we were hired to provide the answer to this very question, so we'll stop the homonyms and get straight to the point: The 18 cu.-ft. Haier HRT18F2APE top freezer refrigerator (MSRP $819) appears to be a great budget top-freezer. It has great energy efficiency, and at 66-inches high by 29-inches wide it's just the right size for smaller kitchens.
This model's refrigerator compartment is pretty good at regulating temperature, but the freezer struggles with temperature consistency over time. Both compartments do offer a lot of storage space given the size of the refrigerator, so if you rely heavily on your refrigerator section and don't do a lot of long-term freezing, the HRT18F2APE is a good option.
As far as value is concerned, we'll have to wait until the HRT18F2APE hits stores to see how low its sale price can go. But compared to the competition from the likes of better-known manufacturers like Frigidaire and GE, we're hoping to see a number below $650.
We measured temperatures in the main fresh food compartment over time and found them just a tad too high. An average temperature of 39.17°F means you'll have to turn down the control knob to reach 37°F. Temperatures increase as you move from the top to the bottom of the cavity, but not more than you'd expect. They also stay very steady over time, fluctuating by just ±0.17°F.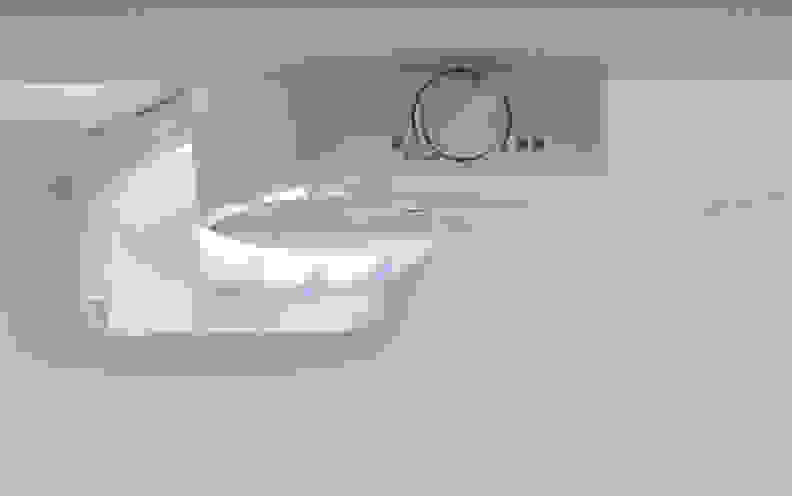 Temperatures in the freezer weren't quite as steady. An average temperature of 4.46°F is too high (0°F is the ideal), and shifting controls to a cooler setting won't fix the fact the freezer's 0.99°F fluctuation over time. Avoid buying and storing food in bulk if you purchase this Haier, unless you turn down the independent freezer temperature control—or you're a fan of freezer burn.
Deceptively roomy
On the outside, this Haier is an ordinary top freezer with a black, reflective finish that's prone to smudging. A small Haier logo adorns the front of the refrigerator, and both the fridge and freezer compartments can be tugged open with sturdy, reversible plastic handles.
Inside the compartments, Haier keeps the design familiar. Spill-proof glass shelves are clear with white trim, and many are height-adjustable. It's a nice layout for a top-freezer. Similarly, the bright LEDs that illuminate both fridge and freezer are a nice touch at this price point—although the large light fixtures make it clear that LED bulbs have simply been substituted for incandescent counterparts at the factory, so the smaller bulbs don't offer any space savings.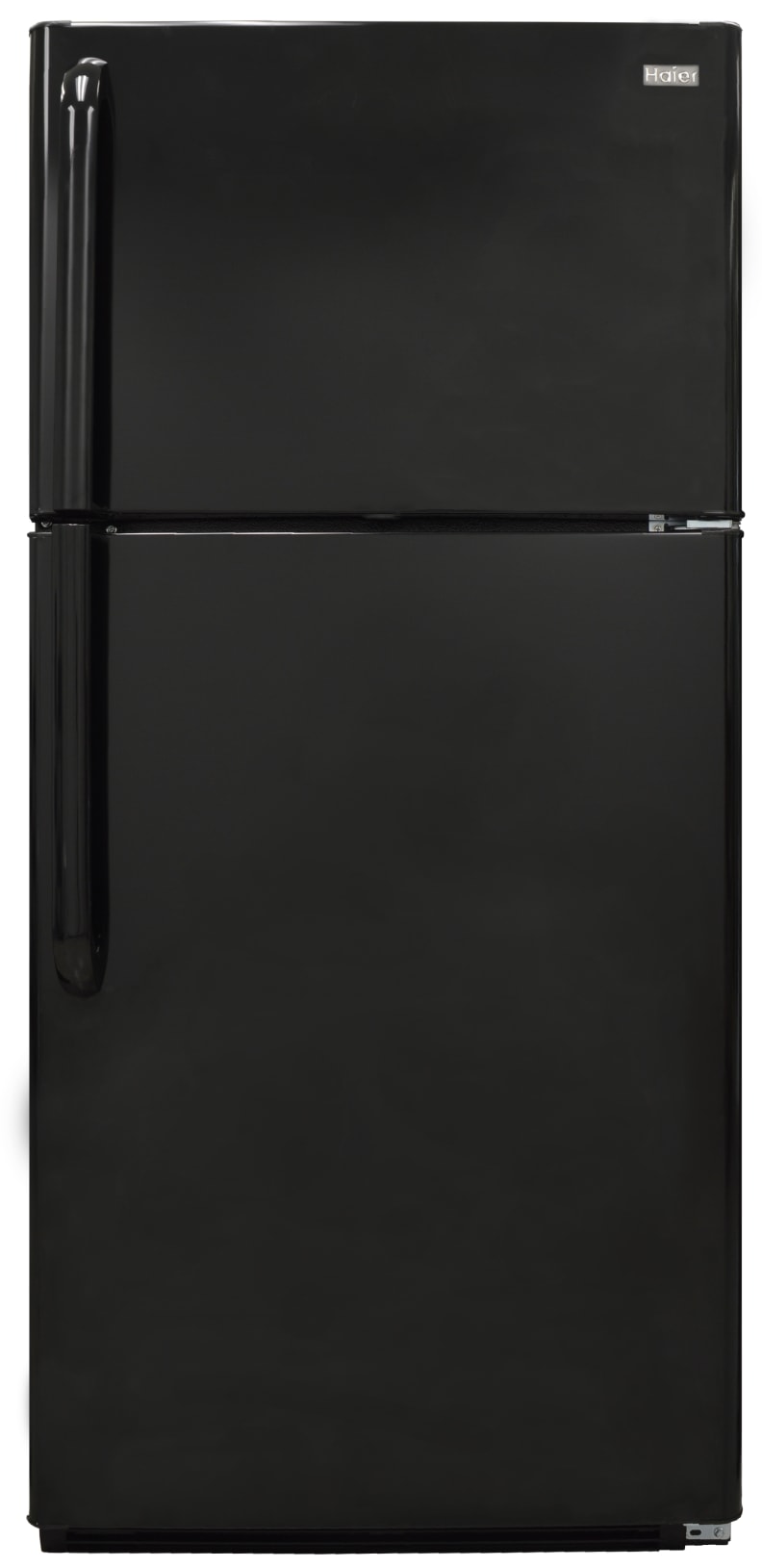 ×
Design
Control dials can be turned to adjust temperature in both the fridge and freezer. While they appear simple enough, the dials proved stiff and were not labeled with any sort of helpful increments. Setting the refrigerator dial to the user manual's recommended "one o'clock" position was needlessly complicated. Fridge controls are set at the front of the compartment, but you'll have to access the back wall of your freezer in order to bump the freezer's temperature up or down.
Inside the refrigerator's main compartment, you'll find a deli drawer and two humidity-adjustable crisper drawers, which glide open and shut with surprising ease for a budget fridge. The freezer houses a standard ice maker and plastic tray on the left side of its top shelf.
The freezer struggles to keep its cool
Temperatures in the main compartment averaged a few degrees too warm, so we'd suggest using a colder setting than the manual recommends. Temperatures in this compartment also fluctuate a little bit over time, but not much, making the fridge fairly reliable for delicate items (soft cheeses, etc.).
×
Performance
On the flip side, the crisper drawers do little to prevent your food from drying out, failing to retain much moisture at their highest humidity setting. Additionally, the freezer compartment won't keep your food safe from freezer burn unless you turn the temperature dial down quite a bit. Temperatures also fluctuated more than we like to see over time, and the top was notably warmer than the bottom.
Finally, the ice maker was a bit overzealous when it came to cube production, overflowing the plastic tray and blocking its own controls with a mound of extra ice. This is the sort of initial quality issue that might make consumers wary of buying a major appliance from a less-familiar brand.
For in-depth performance information, please visit the Science Page.
In our humidity test, we place test materials in one of the crisper drawers set to the highest humidity setting and track the moisture they lose over time. Our test materials dried up in no time, losing a staggering 0.33 grams per hour—over twice as much as the best fridges. The best fridges lose about half that much moisture. We'd caution you against stocking up on veggies unless you plan to eat them right away, they might not last too long in here.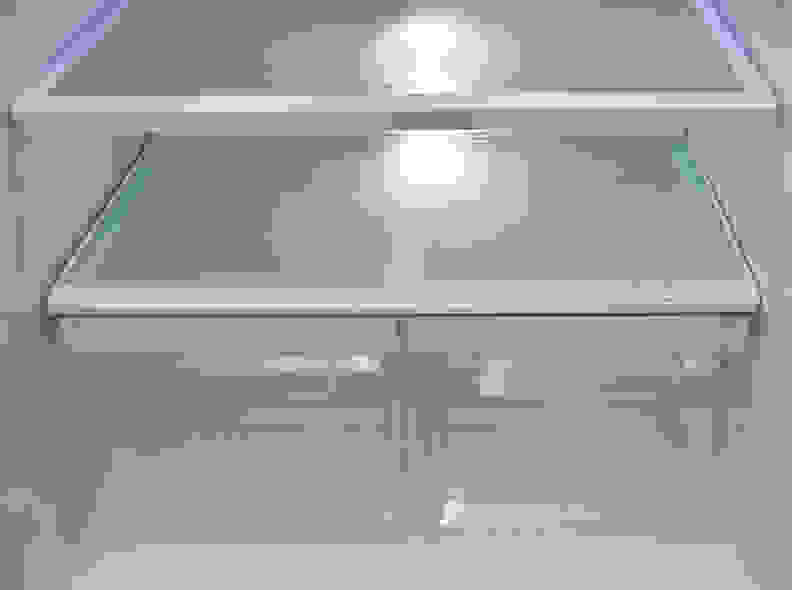 The freezer was just a little below average when it came to freezing our test materials, taking an hour and 41 minutes to chill them from room temperature to 32°F.
Haier's limited warranty covers mechanical and electrical parts and labor for defects of material or workmanship of the product found within a year after purchase. There's also a 5-year warranty for the refrigerator's sealed system.
For a fridge this size there's plenty of usable space inside. Open the main refrigerator compartment and you'll find three height-adjustable shelves—one of them full-length—plus a deli drawer and a shelf fixed atop two crisper drawers. The fridge door offers plenty of height-adjustable storage.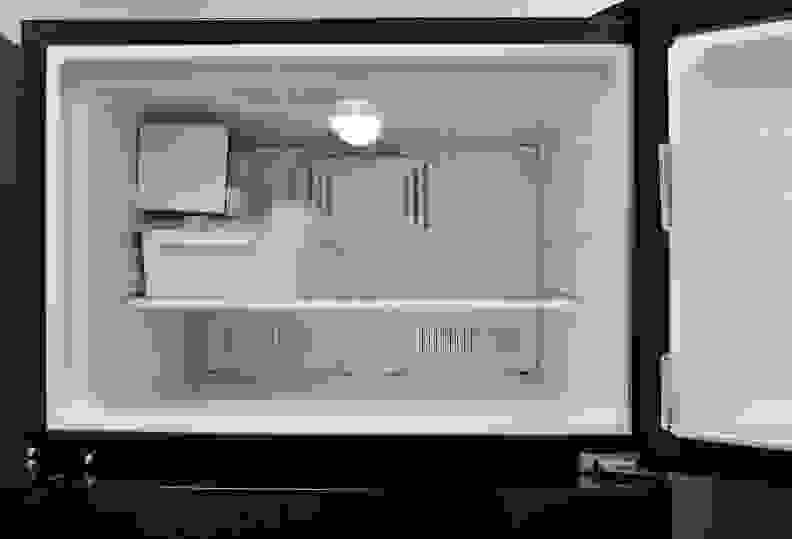 Above, the freezer compartment offers a height-adjustable, full-length shelf and a shelf on the bottom of the compartment. Much of the top shelf is occupied by an ice maker and tray if you decide to use them, but there's still plenty of room for pints of ice cream and tubs of leftover soup. The freezer door offers three shelves, one of which is full-length. Altogether, the appliance offers 14.62 cu. ft. of usable storage space, 10.62 in the fridge, 4.00 in the freezer.
The HRT18F2APE takes just 0.06 kWh to cool each usable foot, which means you'll only have to spend $30.50 a year to run it. If you're budget-conscious, a running cost this low should put a smile on your face.
Not bad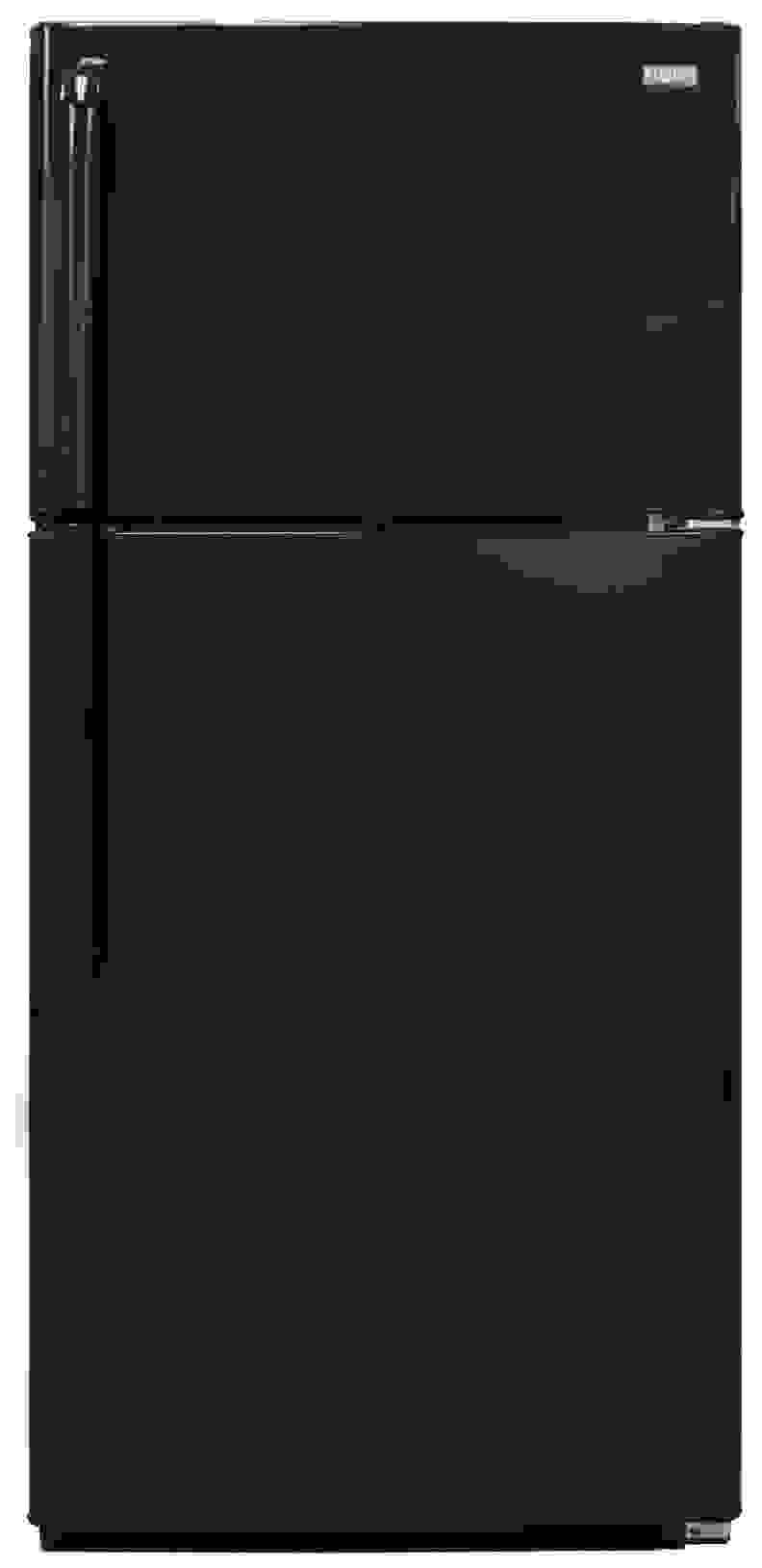 It's easy to recommend a great fridge or dismiss a terrible one, but most refrigerators fall somewhere in the middle. The Haier HRT18F2APE is one of those fridges. For a company that's just establishing itself in the U.S. major appliance market, an unremarkable product is a good sign.
Here's the good news: This top freezer has a solid refrigerator compartment that should keep your food consistently cold as long as you turn down the control knobs. It's also energy efficient, saving some money on running costs.
The downsides are these: Freezer temperatures are a few degrees too warm and fluctuate both over time and between the top and bottom of the compartment, and this kind of temperature variation promotes freezer burn. Significant moisture loss in the crisper drawers also means your vegetables may not last as long as you'd like.
That's a a lot of pros and cons, but when it comes down to it, this is a solid refrigerator whose success will largely depend on its sale price. The similarly-sized Frigidaire FFTR1814QW lacks the Haier's glass shelves and icemaker, but scored similarly in our performance tests and carries an MSRP of just $629. Haier will have to price the HRT18F2APE aggressively to make it a good value.
Meet the tester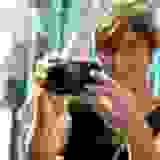 Kori Perten
Former Editor, Home & Outdoors
@Reviewedhome
Kori began her journalism career as a teenage fashion blogger and has enjoyed covering a wide variety of topics ever since. In her spare time, she's an amateur poet, avid reader, and gluten-free cake baker extraordinaire.
Checking our work.
Our team is here for one purpose: to help you buy the best stuff and love what you own. Our writers, editors, and lab technicians obsess over the products we cover to make sure you're confident and satisfied. Have a different opinion about something we recommend? Email us and we'll compare notes.
Shoot us an email