Smooth and classy
When it comes to fit and finish, there's very little about the 78002 that disappoints. Most top-freezers on the market look clunky, boxy, or just plain boring, but this Kenmore is one of the few models to sport bright LED lighting—even in the freezer. The crisper drawers' prominent handles are easy to grip, while the drawers themselves glide shut almost as effortlessly as an Astaire dance routine. The plastic-on-plastic leaves a little room for improvement, but we're plenty happy as is.

Controls are very basic: You've got a button in the fridge and a switch in the freezer, both utilizing an ambiguous "cold to coldest" scale. Both are set surprisingly far back, making them a bit tricky to reach with a full-stocked fridge. Fortunately, it's unlikely that you'll have any reason to adjust them once the appliance is up and running.
The wide shelves may not give you as much customization as a side-by-side or French door, but it means you've got fewer gaps for spills to drip through. The biggest complaint we had was with the short vertical spacing between shelves, especially underneath the deli drawer. If you want something in the way back, get ready to bend over and start rooting around. That's a problem consistent across almost all top-freezers, though, and if you've ever had one before, you'll know what to expect.
Nearly flawless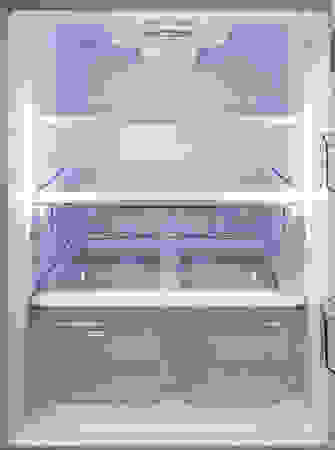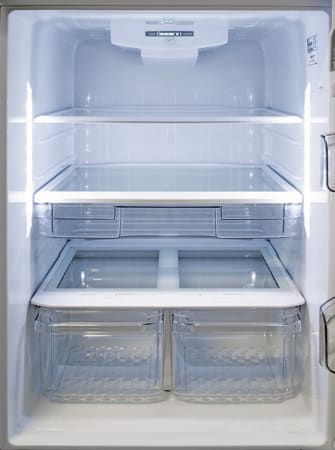 When it comes to performance, the 78002 comes as close to nailing our tests as we've seen in a top-freezer. The fridge temperature was almost perfect, running a little cool on the top and a little warm on the bottom. One degree colder than the ideal 37ºF is no reason to complain, while a little warmth around the crispers is actually better for produce.
It's true that the crispers were a bit lackluster, and were arguably the one thing we'd love to change about this model. As long as you don't let your produce sit for too long, though, you should be okay.
The freezer came in a bit warm—it never got down to 0ºF—but that's an easy fix. We kept everything calibrated to the recommended manufacturer setting, so all you'll have to do to optimize your freezer is to turn the dial down a bit. Since the controls use a vague numeric scale, you may want to pop a thermostat inside to make sure things are running appropriately. Nevertheless, freezing times were some of the fastest we've ever recorded, coming remarkably close to the one hour mark.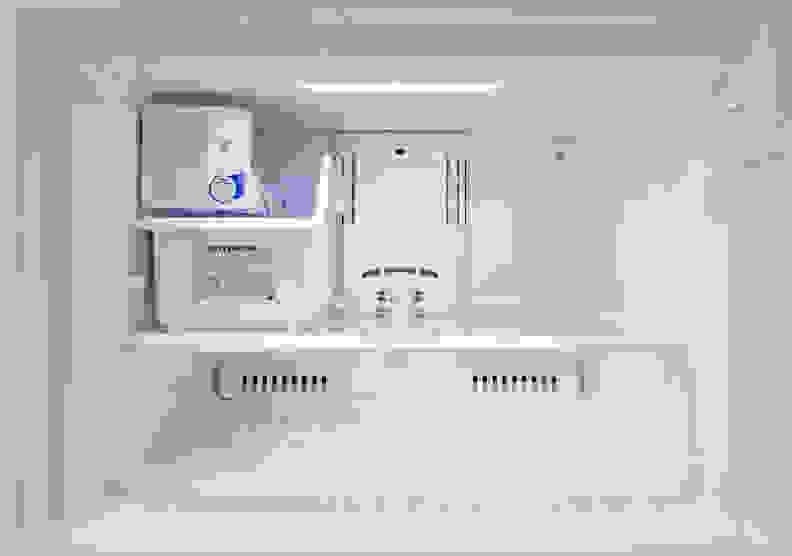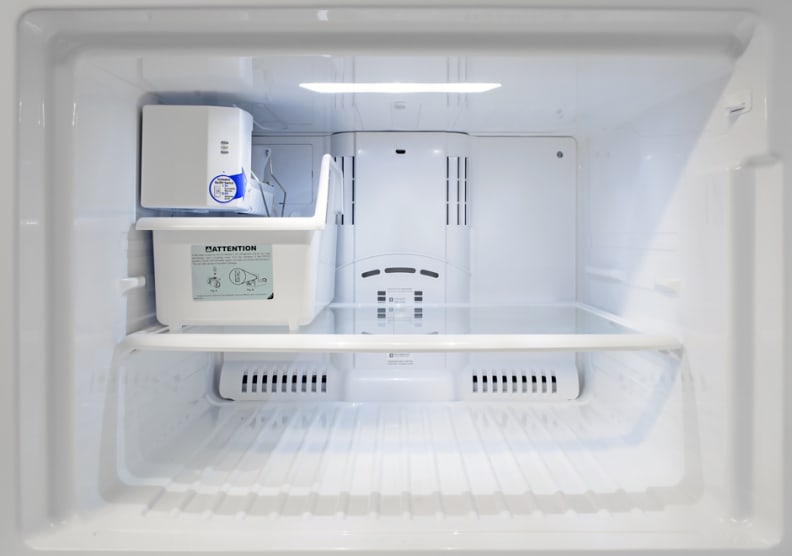 Perhaps most impressive was the 78002's energy efficiency. This was one of the most efficient refrigerators we've tested. Compared to almost every other model on the market, it'll definitely keep your electric bill down—even with the icemaker running.
For in-depth performance information, please visit the Science Page.
This fridge is the top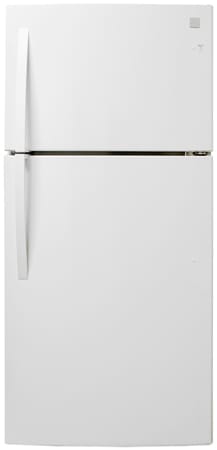 If you're looking for a high-performance top-freezer that looks as good as it runs, be prepared to spend a little extra money. Even with Sears' discounted price of about $1,110, the Kenmore 78002 is still more expensive than most similar models. That said, it's also a heck of a lot better when it comes to refrigeration.
True, we did have some quibbles: the crispers were a little lacking despite their sleek design, and you'll want to double check the freezer temperature with a thermostat before you start stocking up on ice cream and frozen peas. Nevertheless, an effective fresh food compartment and some of the best energy efficiency we've come across help catapult this model to the front of the pack.
Regardless of how pretty a fridge may look (or not), it's objective scientific testing that forms the backbone of our reviews. The data we analyzed after sending the Kenmore 78002 (MSRP $1,304.99) through our battery of tests earned this model our accolades.
Very effective, but you'll want a thermostat.
As far as fresh food storage goes, the 78002 gave us no real reason to complain. Average temperatures of 35.85ºF at the top and 36.23ºF in the middle were more than acceptable, despite running a bit cooler than the 37ºF ideal. An average of 42.73ºF at the bottom is also good—produce kept in the crispers is actually better preserved at a slightly warmer temperature. An average fluctuation of 0.28ºF over 72 hours means everything in the main fridge compartment is cooled very consistently.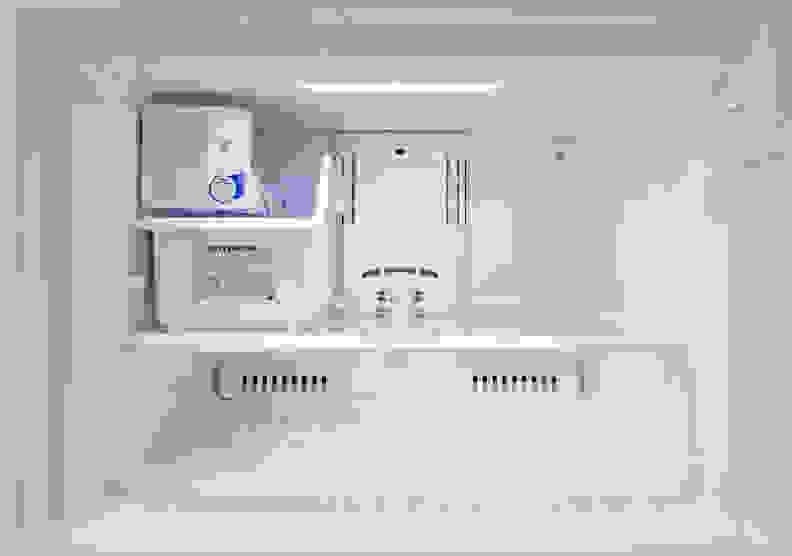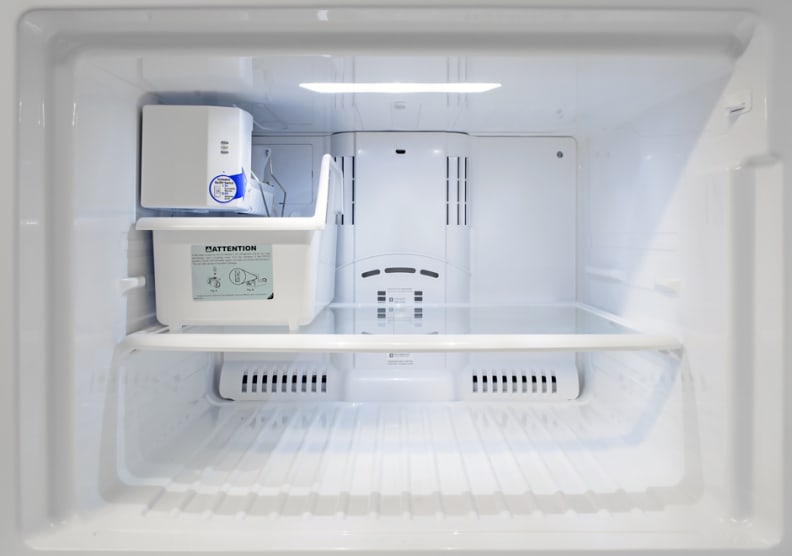 The freezer would have done perfectly if only it had gotten cold enough. With average temps of 3.67ºF at the top and 5.73ºF at the bottom, it never hit the perfect 0ºF mark. That's a simple fix achieved by turning down the controls, though, but you'll need an external thermostat to confirm when you've hit the mark. We're not concerned about it: Average fluctuations were just 0.61ºF. That means once you've nailed the temperature setting, your frozen food should be well kept.
Not the crispest
To paraphrase an old saying, there's one in every fridge. The 78002's crispers were honestly a bit disappointing. Losing an average of 0.21 grams of moisture per hour, they proved to be less effective than average at retaining moisture.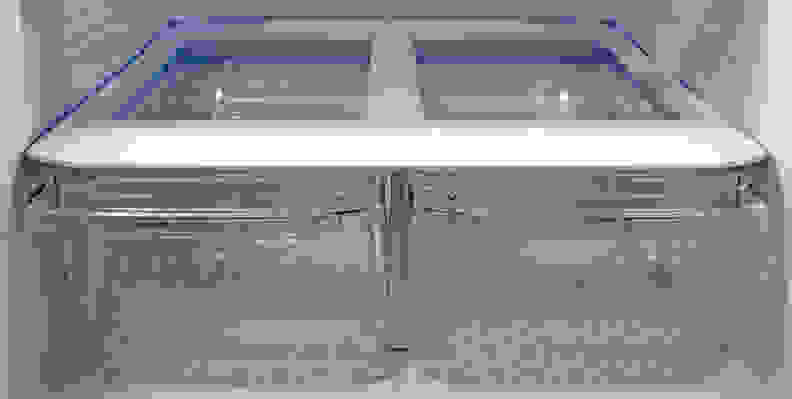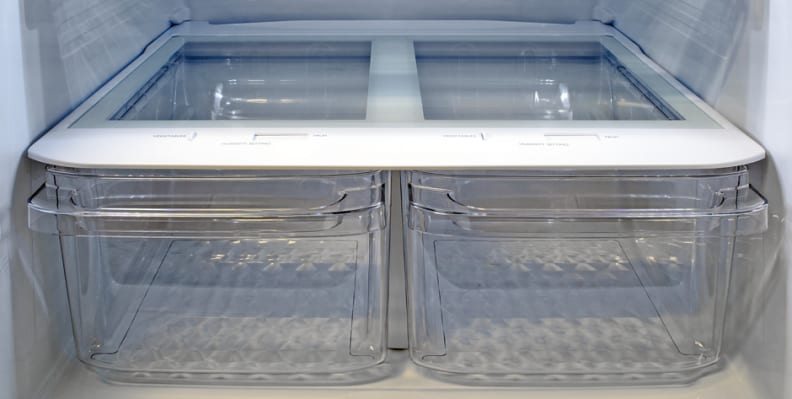 The fastest freeze in the west—and east, too.
There's a reason professional chefs try and "flash freeze" food: to preserve their texture when thawed. Kenmore's 78002 came as close to the one-hour freezing mark as any model we've tested to date. Room-temperature test items crossed the 32ºF mark after only 1 hour and 11 minutes, which is great news for storing meat and fish.
It's just as good at retaining cold air, too. After 36 hours without power, that same chilly freezer had only warmed up to 28.6ºF.
Energy savings galore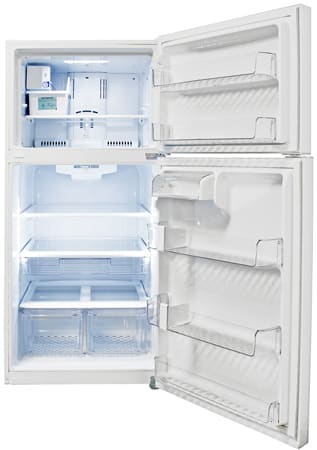 Despite its sleek cosmetic attributes, the 78002 has a fairly conventional layout. Three fridge shelves, a full-width drawer, and two crispers make up the bulk of the fresh food storage. Three wide shelves and a dairy bin can be found on the fridge door. They're not adjustable, unfortunately, but they do come with sliding dividers to help organize your condiments and such. It all totals 11.61 cubic feet of usable space.
Having such a roomy fridge means the freezer does get a little cramped. Only one shelf breaks up the main compartment, with two door shelves to supplement. The main shelf is adjustable, but has to stay on its lower rack if you plan to use the ice bucket. The 78002 provides 4.68 cubic feet of frozen space.
Perhaps the most exciting element of the 78002's performance is its energy efficiency. Using a fixed rate of $0.09 per kWh, we calculate that this appliance will only cost you $23.36 each year to run. This translates into 0.04 kWh required to cool each usable cubic foot, making this one of the most efficient fridges we've tested to date. Our figures were determined over a 72-hour period, with the icemaker filling up from empty once; your usage may vary.
Meet the tester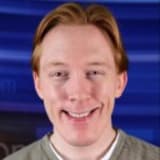 Matthew Zahnzinger
Logistics Manager & Staff Writer
@ReviewedHome
Matthew is a native of Brockton, MA and a graduate of Northeastern, where he earned a degree in English and Theatre. He has also studied at the Gaiety School of Acting in Dublin and spends most of his free time pursuing a performance career in the greater Boston area.
Checking our work.
Our team is here for one purpose: to help you buy the best stuff and love what you own. Our writers, editors, and lab technicians obsess over the products we cover to make sure you're confident and satisfied. Have a different opinion about something we recommend? Email us and we'll compare notes.
Shoot us an email