Introduction
Design & Usability
The same sleek elegance we've come to expect.
LG has yet to drop the ball when it comes to the design of their high-end fridges, and the LFX31945ST is no exception. This fridge has the features we've come to expect from a top-tier LG: bright LED lighting, an on-the-door ice maker that frees up space in the fridge cavity, a temperature controlled drawer with three different settings, and plenty of open access for easy-to-reach storage. While it lacks the lighting and shelving innovations found on the recently reviewed LG LFX33975ST it does have one industry exclusive: door-in-door shelving.
A button located on the right-hand handle allows you to pop open the "door within a door" for quick and easy access.
The major selling point for this fridge is that you can access food without having to open the main doors. A button located on the right-hand handle allows you to pop open the "door within a door" for quick and easy access to smaller items like bottled drinks and condiments that you choose to keep there. You can even store a gallon-sized container, so the kids can get access to their milk, juice, or soda.
The catch? Space-wise, there isn't one. The extra shelving does mean that air does have a few more obstacles around which to circulate, though it didn't seem to have an effect on temperature consistency over time.
Performance & Features
$3,500 could buy a more accurate temperature display.
While this LG generally impresses, it does have a few inconsistencies. To run our tests, we calibrate our fridges the same way you would: by setting the external thermostat to standardized specifications, specifically 37 degrees in the fridge and zero in the freezer. When we examined our results, however, they showed the fridge averaged 42 degrees, while the freezer hovered around -2.5. An overachieving freezer isn't great—typically it means your fridge is working harder than it has to—but it was the warm fridge that raised our eyebrows. A five degree discrepancy is pretty substantial, and is one of the largest variances we've ever seen on a fridge with a temperature display that corresponds to an actual degree scale. That's not great for a fridge this expensive, but luckily the readings proved to be steady over time. Crank the display down a few degrees, and you should be fine.
An overachieving freezer isn't great, but it was the warm fridge that raised our eyebrows.
The rest of the fridges performance was pretty good. Moisture retention in the crisper drawers was some of the best we've seen from a high-end LG, though there's still some room for improvement. Generally, you may find yourself encountering less food waste and crispier vegetables for longer, but they still won't last indefinitely. The time it took to freeze items from room temperature wasn't the best we've seen, but it didn't take so long that it would affect the quality of food when thawed. If the indicated temperature were more accurate, this could have been the best LG we'd have tested to date.
Conclusion
In the end, this LG is trading on novelty.
A door-in-door option is an interesting way of making a big French door fridge seem a little more manageable. It puts the stuff you and your family use most frequently on shelves that are accessible not only by opening the fridge door, but also through a thin panel on the front that lets out less cold air while still allowing you to get at what you want. Ingenuity aside, at this point a door-in-door is a novelty in the American market, and the fridge is priced accordingly — $3,500 according to LG's posted MSRP, with sale prices landing around the $2,800 mark. For a few hundred dollars less, you could get LG's LFX31925ST, which is essentially the same machine with conventional doors and our Best Fridge of the Year award winner for two years running.
Fridge Facts
In terms of functionality, we couldn't have been more thrilled with the LG LFX31945ST. After looking at the numbers, though, the initial glow we got from having our first door-in-door fridge was dimmed by a temperature display that couldn't be trusted.
Temperature Performance
What we have here is a failure to calibrate.
When you look at the control panel of a high-end refrigerator and its temperature display flashes 37 degrees, that's how cold you expect it to be inside the main fridge cavity. Unfortunately, it wasn't the case with the LG LFX31945ST. Our temperature sensors recorded an average temperature of 41.94 degrees Fahrenheit throughout the entire fridge. Unfortunately, that flaw masked an otherwise solid fridge: the difference from top to bottom remained within about half a degree and shifts over time were also limited to no more than 0.46 degrees, two very strong performance points.
The freezer was in the same boat, but in the other direction: it wound up working harder than it had to. Instead of hitting zero degrees, it average -2.56. Again, temperatures remained within half a degree from top to bottom, as well as over time, which means there's very little risk of freezer burn. The problem here is that we don't need it to go to -2 degrees, we just want it to hit zero. Going above and beyond the call of duty may be a good thing when it comes to the work ethic of a human, but for appliances it means you're shelling out extra money for an electric bill that may not have to be as high as it is.
Moisture Retention
Keepin' it fresh
The LFX31945ST's crisper drawers lost an average of 0.15 grams of moisture per hour over the course of a three day test. That's quite good — better than average, even. Moisture retention like this means your produce may stay fresher for longer, resulting in less money wasted on spoiled food and the ability to enjoy fresh produce more effectively throughout the week.
Freezing & Thawing
Freezes, and keeps it frozen
The large freezer found in this product didn't give us any groundbreaking results, but it certainly got the job done. Our room-temperature testing materials froze in one hour and 40 minutes. It's just a hair slower than average, but it's consistent with what we've seen for freezers this size. The most delicate meat or fish may exhibit a slight decrease in textural quality when thawed, but for the most part, this freezer will serve as an excellent source of long-term preservation.
The same will hold true even when the fridge is cut off from its power supply. After leaving the LG unplugged for 36 hours, all of our test containers were still quite thoroughly frozen. Based on the what we saw when we opened the freezer at the end of the test, it's quite possible that the interior could have remained frozen for anywhere from another 12 to 24 hours, an indicator of quality insulation.
Storage Space & Energy Efficiency
Extra plastic doesn't hinder storage options.
At first glance, all those extra layers of plastic and metal used to create the door-in-door storage may lead consumers to believe that they'd be sacrificing space for novelty with the LFX31945ST. That's not necessarily true, as it turns out. Most of those potentially obstructive pieces of plastic take up space that wouldn't necessarily be used in a regular fridge, such as the gap between the regular fridge shelf and door storage. With all the assorted shelves, door containers, and drawers found in the LG's main fridge cavity, you get an impressive 12.84 cubic feet worth of usable storage. The right-hand door alone can hold 1.6 cubic feet, plenty of space to make that door-in-door access highly practical.
While the freezer doesn't have a ton of bells and whistles built in, it is made up of a traditionally useful combination of drawers, storage bins, and pull-out trays for relatively easy access. The four assorted storage areas on the main portion of the freezer, in addition to the thin shelf found just on the inside of the freezer door, add up to a solid 5.1 cubic feet of usable space.
Typical for large fridges like the LFX31945ST, this product doesn't run on peanuts. Using an average cost of $0.09 per kWh, our energy meters report that you would need to shell out $63.41 per year to power this bad boy. Spread all that power around, and you've got yourself a fridge that needs 0.11 kWh per cubic foot of usable space. Now, even for a large French door fridge like this one, that's a pretty hefty electric bill. The rate of power use isn't exactly the most efficient we've seen, either.
Theoretically, the door-in-door design may save you a little on that energy bill. Not opening both main fridge doors to get at food items on the right-hand shelves means less cold air will be released into your kitchen. On a hot summer day when your fridge is cranking away, that could make a bit of a difference. We don't expect it to be a large one, though, and it'll primarily depend on customer usage.
Meet the tester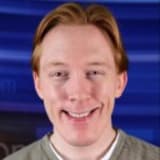 Matthew Zahnzinger
Logistics Manager & Staff Writer
@ReviewedHome
Matthew is a native of Brockton, MA and a graduate of Northeastern, where he earned a degree in English and Theatre. He has also studied at the Gaiety School of Acting in Dublin and spends most of his free time pursuing a performance career in the greater Boston area.
Checking our work.
Our team is here for one purpose: to help you buy the best stuff and love what you own. Our writers, editors, and lab technicians obsess over the products we cover to make sure you're confident and satisfied. Have a different opinion about something we recommend? Email us and we'll compare notes.
Shoot us an email