This model's gorgeous aesthetics, smooth interface, and ample storage make it an attractive option for any kitchen. Internal temperatures aren't quite as steady as its top-of-the-line competitors, but this fridge is more than capable of preserving your food. And if you can find it on sale for $2,399, it's a great deal.
If you're ready to leave the world of wire racks and bulky ice makers behind, but aren't ready to shell out over $3,000 for a fridge, this Samsung is a compromise we're sure you'll be comfortable with.
Design & Usability
Gorgeous, inside and out
While there are some four-door French door fridges that cost less, none of those bargain options can match the style of this Samsung. No wire racks or sticky drawers here. Instead we get glass shelves with silvery trim, blue-tinted LED lights, and smooth-sliding crispers. While a door-mounted ice maker would've been preferred, the slim interior unit can make 10 lbs. in a day and is still a step above the ugly, oversized models you tend to find on older or cheaper units.
×
Design
Unlike some of Samsung's top-end fridges—which usually feature a metallic grey console that blends in with the stainless finish—the RF28HMEDBSR has a glossy black touch screen. It's not as fancy, but blue backlighting and unobtrusive labels turn what could have been a frumpy, out-of-place panel into something elegant and cohesive.
One of the perks you get with this model is an independent central drawer. This separate zone comes with an adjustable divider to allow for your own completely customized layout, as well as four distinct temperature settings. If you're chilling wine for a dinner party, storing a birthday cake, or just want a drawer to put the kids' snacks in, this layout should suit you.
Performance
We'll take it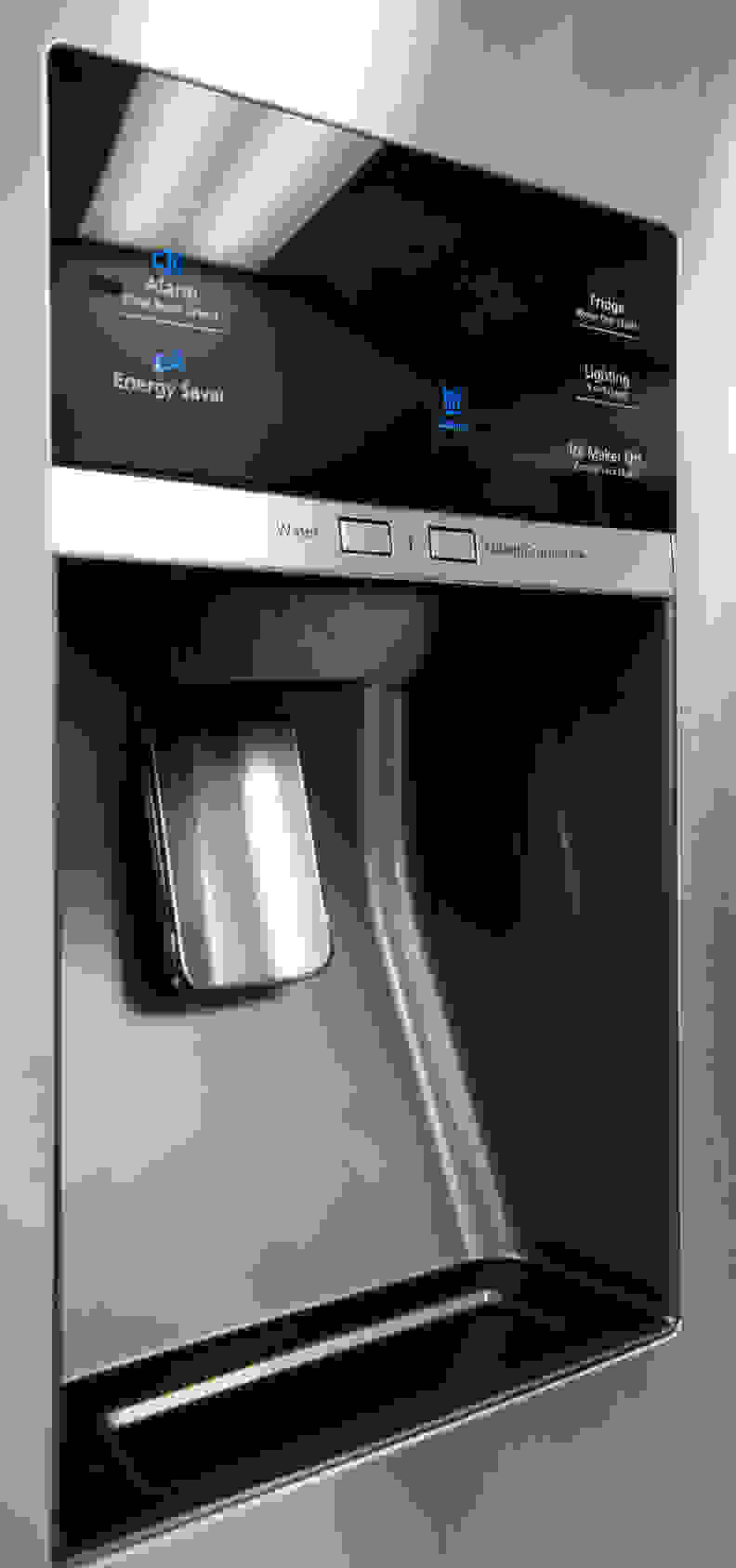 This isn't a bad fridge, merely an adequate one. If you're sold on the design or the price, just skip over this section—you'll like the RF28HMEDBSR just fine. But if you want to know why this fridge wasn't among the very best we've tested, read on.
Both the fridge and freezer zones struggled to maintain perfect temperature stability over our 72-hour tests. Temperatures averaged out close to their targets (37°F in the fridge, 0°F in the freezer), but we did measure temperature fluctuations over time that could affect the taste and texture of your food. As this is a dual-evaporator fridge, you can turn down the freezer compartment by one degree to remove the risk of freezer burn—but the fridge might not be as forgiving.
Slow freezing times, humdrum efficiency, and underwhelming crispers also detract from the overall package. We didn't uncover any flaw severe enough that we wouldn't recommend this fridge, but don't leave that expensive cut of meat in the freezer too long, and don't buy more produce than you can eat.
For in-depth performance information, please visit the Science Page.
Warranty
While it's not as expensive as some of Samsung's fanciest fridges, this model still gets the same coverage. The first part of the warranty is one year of parts and labor coverage on the entire product if anything breaks through no fault of your own.
You also get a total of five years' parts and labor coverage on the refrigeration system—that's the compressor, evaporator, condenser, drier, and connecting tubing. Rounding this out is ten years' parts coverage and five years' labor on the digital inverter compressor.
A Fine Compromise
A fair price for a solid, stylish fridge
Whether you're looking for a home, a car, a vacation—anything that's going to be a big expense—it can be hard to find the sweet spot between quality and value. Most of us can't afford the mansion, the Bentley or a month on St. Bart's—but you also don't want to end up uncomfortable.
In the world of four-door French door fridges, the Samsung RF28HMEDBSR hits a sweet spot. On sale in stores for around $2,400, it's one of the least expensive four-door fridges we've tested, and should store your food just fine. This isn't the most stable or efficient fridge on the market, but it's beautiful and it works.
If you want to upgrade your kitchen but don't want to go overboard, this is the kind of fridge you should be looking for.
The Cold Hard Facts
While the Samsung RF28HMEDBSR (MSRP $3,299) isn't the best performer, this four-door French door is enough to get the job done. Temperatures could've been more stable and crisper drawers better at retaining water, but the food preservation will be adequate for most.
Temperature Performance
Our tests showed that the main fridge section ran about a half-degree warm, but turning down the thermostat by one degree to 36°F should make up for it. Average temperatures were 37.07°F near the top, 38.14°F in the middle, and 41.67°F at the bottom by the crispers. In particular, you'll want to keep an eye on your produce—a little extra warmth is fine, but if you're storing leftovers down there, bacteria likes temperatures warmer than 41°F. Temperatures fluctuated by ±0.41°F in this compartment, enough to cross 42°F near the crispers at certain times.
The freezer was actually just about spot on. At the top and bottom, average temperatures were -1.3°F and 0.17°F, respectively. It's normal for freezer temps to be less stable than the main refrigerator compartment, and this one fluctuated by about ±0.59°F.
Moisture Retention
The crispers, for all their smooth-sliding accessibility, were actually underwhelming when it came to retaining moisture. Our test materials lost about 0.21 grams of moisture per hour over the course of three days, which could lead to accelerated spoilage. We like to see numbers closer to 0.12 grams per hour. Any more, and your food might dry out. And less, and it might get moldy.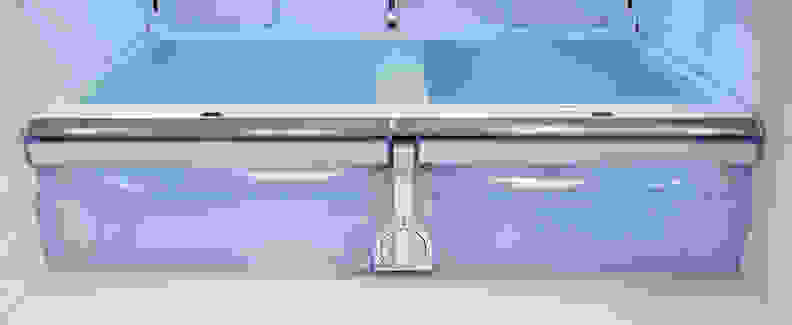 Freezing
Freezing times were unimpressive. This Samsung needed an hour and 46 minutes to bring room-temperature test materials down to 32°F. That's about 25 minutes slower than what we'd like to see, and could result in alterations to the taste and texture of meat or fish once thawed.
Storage Space & Energy Efficiency
If nothing else, this four-door French door is certainly roomy. For the purposes of our measurements, we paired the main upper section with the separate central drawer to calculate usable fridge space. Factoring in all the shelves, drawers, and door storage, we determined this appliance offers 12.48 cu. ft. of usable fresh food storage.
The pullout freezer was even more straightforward, with its multiple drawers and shallow door shelf. In total, this model has the potential to fit about 5.2 cu. ft. of frozen food.
While this fridge is exceptionally efficient compared to any fridge made prior to 2015, it's only average when matched up against new models designed to comply with updated Energy Star guidelines. This model needs 0.07 kWh to cool each usable cubic foot and, assuming the typical American rate of $0.09 per kWh, that comes out to $41.57 per year in electricity costs (with ice maker running).
×
Storage
Meet the tester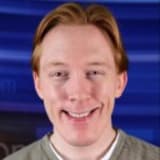 Matthew Zahnzinger
Logistics Manager & Staff Writer
@ReviewedHome
Matthew is a native of Brockton, MA and a graduate of Northeastern, where he earned a degree in English and Theatre. He has also studied at the Gaiety School of Acting in Dublin and spends most of his free time pursuing a performance career in the greater Boston area.
Checking our work.
Our team is here for one purpose: to help you buy the best stuff and love what you own. Our writers, editors, and lab technicians obsess over the products we cover to make sure you're confident and satisfied. Have a different opinion about something we recommend? Email us and we'll compare notes.
Shoot us an email